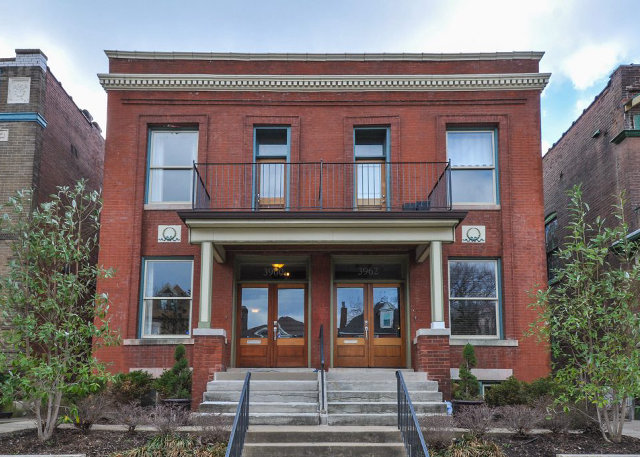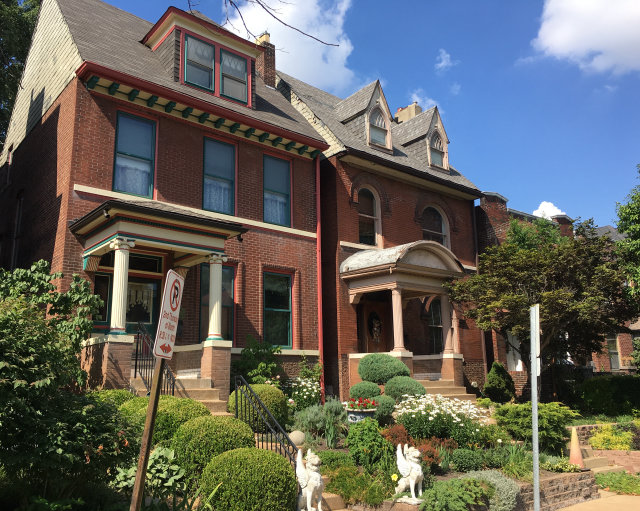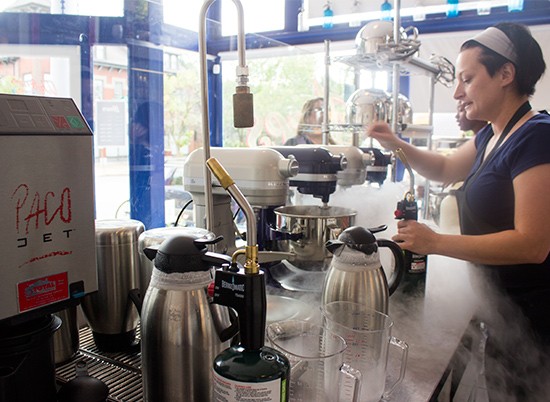 Shaw Neighborhood
A beautiful pocket of the city, the Shaw Neighborhood is stitched between Interstate 44 to the north and Grand Boulevard to the east. Action-packed Tower Grove Park is its south boundary and the world-leading Missouri Botanical Gardens is its west boundary. Affectionately called 'Tower Grove' and 'MoBot,' these hallmarks of the neighborhood are some of St. Louis's preeminent greenspace. 
Shaw is considered one of the most walkable neighborhoods in St. Louis featuring tree-lined streets and Victorian architecture dotted with restaurants, schools, churches, and shops. 
LOCAL SCENE
From epic frozen-by-liquid-nitrogen ice cream at Ice's Plain & Fancy to the best gluten-free cupcakes in all the land at Sweet Art Cafe, to award-winning espresso drinks at Fiddlehead Fern Cafe, the Shaw Neighborhood has a solid local scene that is less about being 'seen' and more about originality and quality. Other Shaw favorites include Wild Olive Provisions, Five Aces Bar-B-Que, and Sasha's Wine Bar.
VIBE
The Shaw vibe is all about community and city living. The residents of Shaw feel passionate about their neighborhood (note the trendy SHAW stickers on numerous car bumpers and rear windows). Shaw is more than a location: it's an identity. Blending the Tower Grove Farmers Market and Food Truck Fridays with porch-sitting on pretty evenings and nights of music at MoBot. Folks are active in Shaw and the environment seems to nurture the roots of the community. 
HISTORY
It's bizarre to imagine the Shaw neighborhood as a prairie, but its roots go back that far, all the way to its namesake Henry Shaw. In the 1840s Shaw purchased much of what was then an expansive natural prairie. Shaw's legacy in the area includes Tower Grove House, the world-renown Missouri Botanical Garden, and Shaw Place – a re-creation of a streetscape reminding him of his childhood in England. 
Shaw is one of the oldest and most historic neighborhoods in the city comprising over 3,000 dwellings of mixed size and style and an estimated population of over 6,500. The variety in homes and density of people make for an exceptionally vibrant neighborhood that is a destination within itself.
ARCHITECTURE & DESIGN
Shaw is a local historic district; meaning the character and architectural integrity is protected by ordinance. The architect George Barnett designed the houses for Shaw Place using classic European forms that quickly became a model for architecture throughout St. Louis. A beautiful example of this is Flora Place, with a mix of Federalist, Georgian and Victorian-inspired mini-manses. 
From here, development spread in all directions — including unique multi-family homes, townhomes, and several off-grid surprises like the craftsman homes in Magnolia Place and Hortus Court. Although there are many styles of architecture represented, there is a clear architectural consistency preserved in the neighborhood. Shaw delicately balances the elegant with the efficient to offer density without sacrificing an ounce of character.
List Price to Sale Price
99
Avg Price per Sqft
$148.58
Shaw covers a smaller footprint than Tower Grove South and the housing stock is similar in size for the most part.
Homes are selling in Shaw for very close to asking price (99.53%).
The average price per square foot in Shaw is close to $150.
Some of the team's favorites in Shaw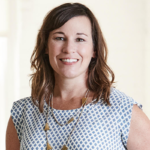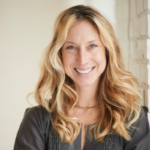 These are the blocks I grew up on and I love just walking or jogging them, especially the Flora Place loop with a friend or dog in tow. So simple, so soul-satisfying. Or maybe my fav is Tower Grove Park. Turtle-watching at Piper Palm House! Or counting the pretty painted pagodas and pavilions!  Or playing with the kids at the playground! Sorry, I cannot possibly choose a favorite in this neighborhood.
—Emma