St. Louis Fall Festival Season 2023
In St. Louis there is a fifth season. It's called Festival Season and it is upon us. There are so many events happening in the next several weeks, you have zero excuses to not get out and enjoy the community. Our team members will be out and about, so look for us. Have Fun St. Louis!
September Festivals and Events in St. Louis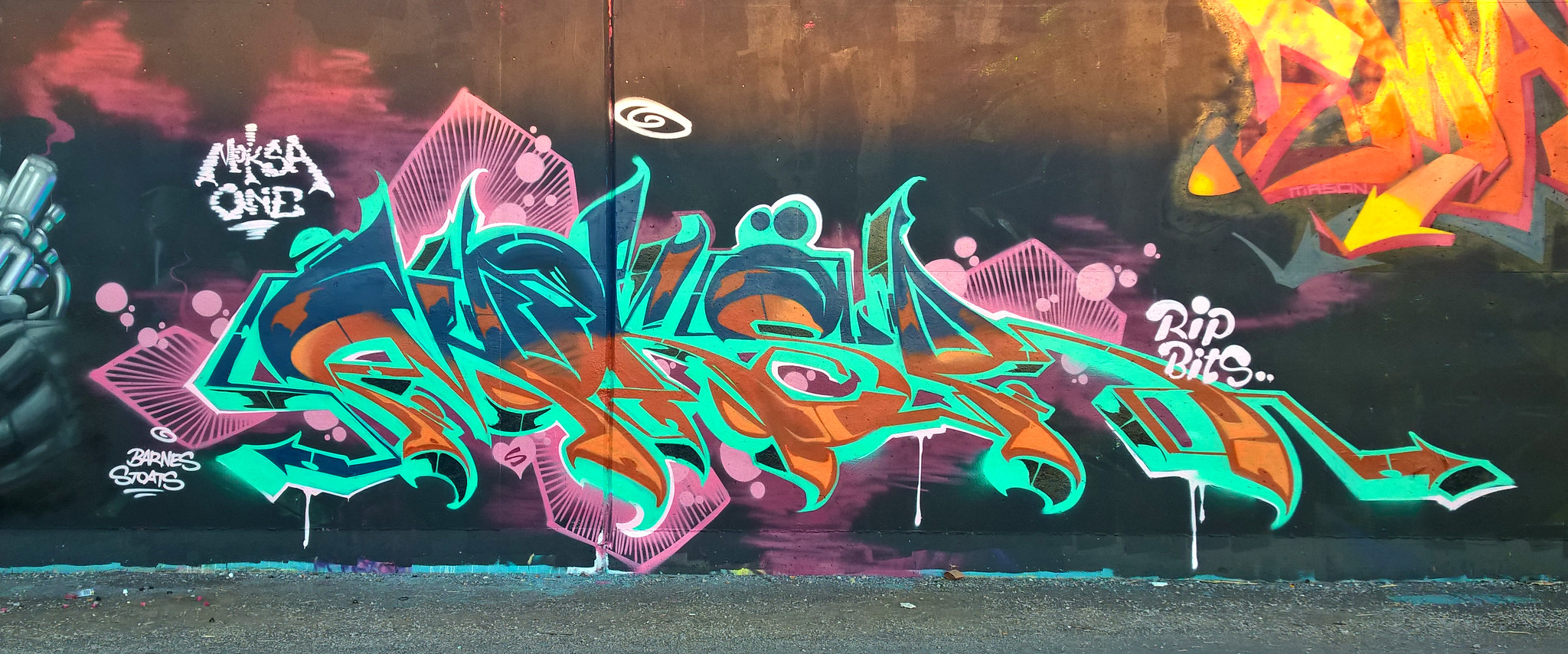 September 1-3, 2023 / 8am-8pm
Floodwall on the Mississippi River just south of the Arch.
Celebrating its 25th year! Graffiti artists from around the world converge to legally paint the 1.9 mile wall, deemed by the Guinness Records as the "longest mural in the world". Food vendors, music.
⭐Kristin's Pick

We go to PaintLouis every year! My kids love everything about this event.
---
September 2-4, 2023 / Saturday & Sunday 11am-8pm / Monday 11am-6pm
St. Nicholas Church – 4967 Forest Park Avenue
Fabulous food is the draw at this annual festival. Dozens of Greek favorites plus live music and performances throughout the day. Shop Greek gifts and jewelry, tour the church. Celebrating its 105th year. Opa!
---
September 2-4 2023 / Saturday & Sunday 10am-8pm / Monday 10am-5pm
Missouri Botanical Garden
Celebrating the history, culture, and people of Japan, the Japanese Festival at the Missouri Botanical Garden is one of the largest and oldest festivals of its kind in the United States. This is a ticketed event.
---

September 8-10, 2023 / Friday 5-10pm / Saturday 11am-10pm / Sunday 11am-5pm
Downtown Clayton
Nationally juried fine art and fine craft show consistently ranked as one of the nation's top fine art fairs. Over 150,000 art enthusiasts enjoy quality food, art, and music throughout the weekend.
---
September 8-10, 2023 / Friday 5-9pm / Saturday 11am-9pm / Sunday 11am-4pm
Schlafly Bottleworks, 7260 Southwest Ave.
Over 60 local artists (all residing within 125 mile radius) deliver a family-friendly experience you won't find anywhere else. Come peruse and get to know art without pretense.
⭐Andrea's Pick

Fun Fact – I was the Event Manager at the very first Art Outside Festival twenty years ago. It has remained one of my favorite St. Louis art events after all these years.
---
September 15-17, 2023 / Friday 5-10pm / Saturday 9am-7pm / Sunday 10am-5pm
Kirkwood Park, 111 S. Geyer Road
Community event with parade on Saturday, a Folklife Festival featuring over 40 artisans demonstrating their craft and displaying wares and living life as it was in the 1700's and 1800's. Food, games, entertainment. It's kind of a big deal.
⭐Dawn's Pick
This is a favorite festival of ours, especially now that we have moved to Kirkwood. Who doesn't love a parade?
---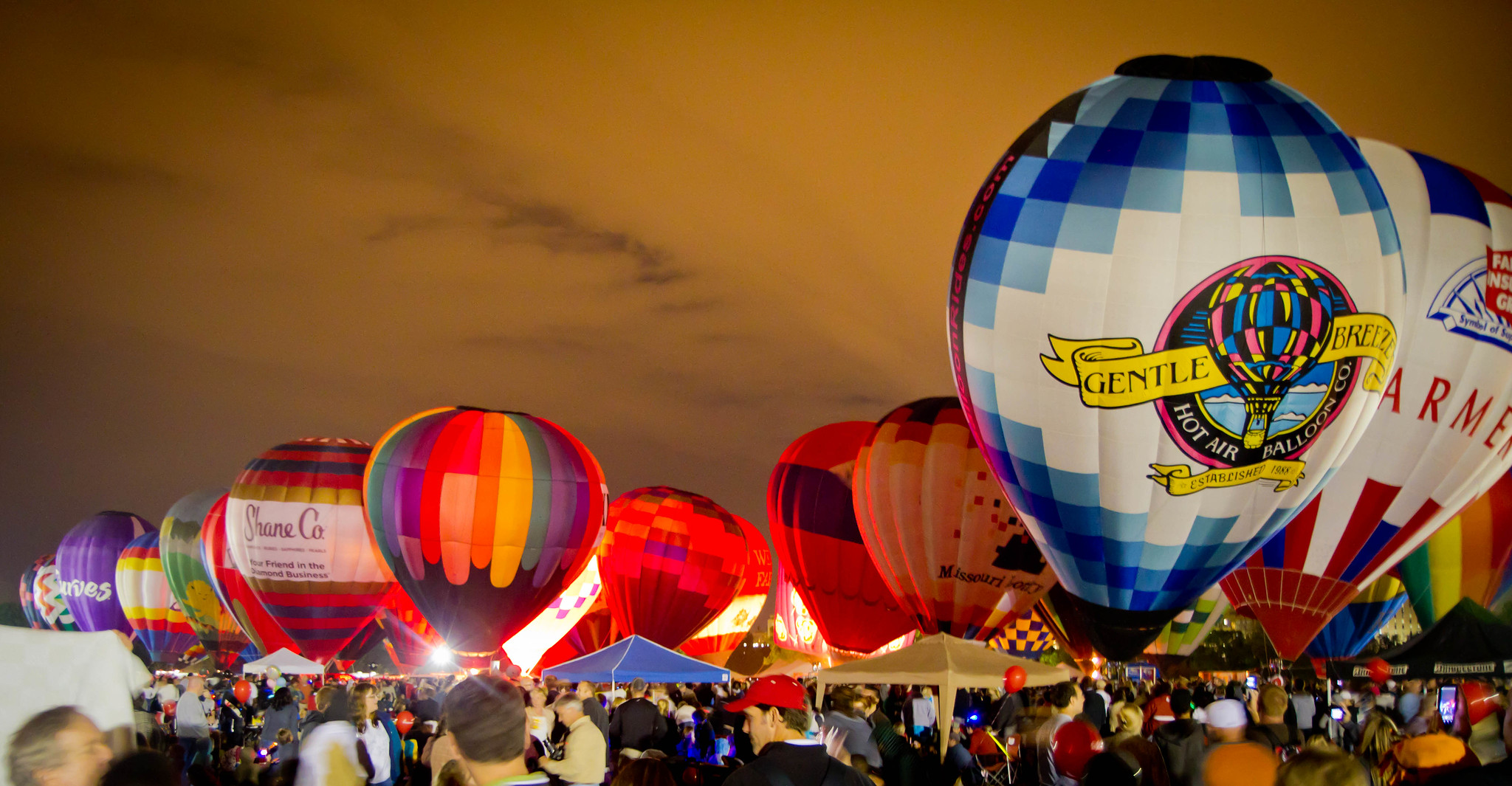 September 15-16, 2023 / Friday (GLOW) 5-9:30pm / Saturday (Race) 1-5pm
Emerson Central Fields at Forest Park
Celebrate the 50th anniversary of this popular event. Friday night's GLOW is a magical scene where visitors can walk around and enjoy chats with pilot and crew. Saturday has family friendly activities throughout the afternoon with the balloon launch at 4:30pm.
---
September 16, 2023 / Saturday 1-11pm
Downtown Old Webster at Allen and North Gore Avenue
One of the most family-friendly jazz festivals on the planet, the Old Webster Jazz & Blues Festival promises non-stop jazz and blues from two stages. This event showcases St. Louis' most talented performers plus food and drink from area restaurants.
---

September 16, 2023 / 11am-8pm
The annual event, now in its eighth year, will include 70 retail vendors ranging from handmade, boutique and vintage participants as well as DIY Craft zone along with free face painting and balloon art. Local businesses will offer specials, discounts and entertainment. 
---
September 23-24, 2023 / Saturday 11am-6pm / Sunday 11am-5pm
South Grand and Arsenal
Annual community-powered independent Pride festival in Tower Grove Park. Food, drink, entertainment. Supporting and promoting social justice for the disadvantaged, oppressed, or undervalued community.
⭐Natalie's Pick
Always fun. Always memorable. Always there.
---
September 22-24 / Friday & Saturday 10am-1-pm / Sunday 11am-8pm
Soulard Park – 7th & Lafayette Avenue next to Soulard Market
One amazing weekend with music, food, art, dance, crafts and more!!
---
September 24, 2023 / 10am – 5pm
Francis Park
Family, friends and neighbors enjoy art, music and food surrounding the majestic lily pond at the center of the park.
---
Saturday, September 30, 2023 / 12-6pm
Macklind Street (from Devonshire to Nottingham)
Family friendly neighborhood festival with live music, food and drink vendors, with a kid zone for bounce houses, and more!
⭐Sabina's Pick
I love the Soha neighborhood and this street fest captures its vibe perfectly. It's casual, friendly, and always just a fun afternoon.
---
October Festivals and Events in St. Louis
Saturdays and Sundays throughout October 9am-5pm
Horse stable area off the parking lot.
Here you can buy a pumpkin to decorate, visit some animals and play farm fun games. Much of the area is free to explore, but the game area is $8 per person. The game area is more suited to small children with things like a corn bin full of Tonka trucks, a maze and real farm trucks to sit on.
---

October 14-15, 21-22, 27-29 / Various times
Main Street St. Charles
From the vintage charm of Halloween in the 1910s-1930s, to the historical rituals and customs brought to the holiday by the Druids and Victorians, to the ethereal atmosphere depicted in American ghost stories and Brothers Grimm fairy tales; this event will offer treats and tricks for guests of all ages. A little bit silly. A little bit macabre. But all in fun.
---
October 1 10am-5pm
Forest Park World's Fair Pavilion
Enjoy entertainment and inspirational speakers, cruelty-free merchandise and apparel, and delicious vegan food at the St. Louis Veg Fest.
---
October 6–8 / Friday, noon–8 pm / Saturday and Sunday 9am-5pm
Missouri Botanical Garden
Shop more than 130 of the region's finest artisans, crafters, and food and beverage producers at a fall festival unlike any other in the St. Louis area. Enjoy live music, family fun, and a two-acre Kid's Corner adjacent to the Children's Garden. Festival admission required to visit Garden grounds.
---
October 7-8, 2023 / Saturday 9am-5pm / Sunday 10am-5pm
On the beautiful tree-lined parkway of Flora Place at Tower Grove Avenue across from the Missouri Botanical Garden
The Shaw Neighborhood Improvement Association (SNIA) has hosted the very popular Shaw Art Fair each fall since 1993. The premier fine art fair in St. Louis city features 120 artists and includes food, music, and schools art gallery, and most importantly – great art!
---
October 7, 2023 / 3-11pm
Manchester Avenue in The Grove
This annual street festival is free and packs a ton of fun into one amazing day! The Merchant Village, Food Village (featuring restaurants in the Grove), family area, street performers, and main stage performances provide enough excitement to keep all ages entertained.
---

October 8, 2023 / 12:30 – 5pm
Berra Park
Italian Heritage Parade and Festa is a family-friendly celebration of food, music, fun and games.  The parade will wind through the historic streets of The Hill starting at the corner of Botanical and Macklind at 12:30 pm. Festa will start immediately after the parade at Berra Park and will include local food and beverage vendors, music, family-friendly activities and more!
---
October 28-29, 2023 / 10am-5pm
Kimmswick, Missouri (Approx 30 minutes south of St. Louis)
The Apple Butter Festival Kimmswick is the largest celebration Kimmswick has annually drawing over 100,000 visitors. Come enjoy the small town ambiance, stroll through our streets lined with 500 – 600 food, drink and craft vendors. Also enjoy lots of live entertainment throughout the town including bluegrass, country rock, and dulcimer music. For the children, there is a miniature train, petting zoo and pony rides that will delight kids at any age.
---