Best Ice Cream Spots in St. Louis
Welcome to the ultimate guide to indulging in frozen delights in St. Louis, Missouri! Prepare to satisfy your sweet tooth as we explore the city's top ice cream spots, where creamy confections and unique flavors await. From classic parlors serving up timeless favorites to innovative creameries pushing the boundaries of frozen treat creativity, get ready to embark on a mouthwatering journey through the best ice cream destinations the Gateway City has to offer.
SUGARWITCH
7726 Virginia Avenue – The Patch
Website
Located in the former Carondelet Bakery, which oozes with retro charm, Sugarwitch crafts small-batch, from-scratch frozen treats. Their ice cream sandwiches strike the balance between nostalgia and innovation. Flavors that rotate with the seasons. On a recent visit I had the Willow, a lavender honey ice cream between pecan shortbread. And yes, it was incredible. We also shared an Elphaba, mint chip ice cream with a chewy minty brownie and an Ursula, vanicla ice cream with rainbow sprinkles and salty brownie. They all were delightful and enjoyed at a picnic table in the side yard.

GELATERIA COFFEE CO
3197 South Grand in Tower Grove
New owners took over Gelateria deL Leone in 2022 but kept the cozy interior and stellar patio – two things contributing to the popularity of the place. Select from approximately twenty daily varieties of homemade gelato made with fresh ingredients from local suppliers. You can't go wrong with pistachio or mascarpone, but if you are feeling adventurous try the sweet potato pecan or Mayan Chocolate (Chocolate, Cinnamon and Cayenne). Coffee and baked goods are better than ever with former executive chef at Union Loafers Café and Bread Bakery, Andrew Fair and his wife Amanda Fair, at the helm.

Jeni's Splendid Ice Creams
389 N Euclid Avenue – Central West End
I first experienced Jeni's in 2006 when we traveled through Columbus, Ohio where the now national chain got its start. One taste of the sweet corn and black raspberry inspired me to try my hand at making flavors like rosemary honey, lavender lemon, and brown butter. I became obsessed (and popular) that summer. Unique seasonal flavors like Sweet Cream Biscuits & Peach Jam and Roasted Strawberry Buttermilk keep adventurous ice cream lovers coming back for more at Jeni's in the CWE.

CLEMENTINE'S CREAMERY NAUGHTY & NICE ICE CREAM
Multiple Locations
Website
Clementine's is a small-batch creamery that incorporates booze into some of the (naughty) recipes and incorporates unique flavor combinations in the (nice) recipes. Sometimes I venture into the herbals like e olive oil and lemon verbena or honey lavender. But mostly I stick with the Salted Cracker Caramel. Or Midnight Pleasures, a triple-dark chocolate ice cream made from three African chocolates, which is mind-blowing.

ICES PLAIN & FANCY
2256 S 39th Street – Shaw
Website
Ices offers made-to-order Nitro ice creams, boozy ice cream drinks, floats, dairy free options and even dog treats! Their menu is constantly changing featuring collaborations with local breweries and businesses. The Back Up (Sump soft serve coffee ice cream and cold brew toddy with coffee whipped cream) wakes you up and cools you down. Popular patio spot.

TED DREWES FROZEN CUSTARD
6726 Chippewa Street – St. Louis Hills
Website
Ted Drewes is a St. Louis institution. Since 1930, they've been serving up frozen custard and the lines at the Chippewa location (old Route 66) are large enough in the summer that street barricades are set up to help with traffic flow. But the eager staff is crazy quick at delivering the renowned concretes and sundaes. Try the Cardinal Sin with tart cherries and hot fudge.
MR WIZARD'S FROZEN CUSTARD AND YOGURT
1712 S Big Bend – Maplewood
Website
Blasphemous to some, I emphatically believe Mr. Wizard's custard is creamier and better than Ted Drewes. The Richmond Heights location has ample outdoor seating, which makes them great for people watching.  Mr. Wizard's has, hands down, the best dipped cone in town, and awesome hot fudge.

THE FOUNTAIN ON LOCUST
3037 Locust Street – Midtown
Located in former auto showroom, The Fountain has amazing ice cream and sandwiches. The art deco murals and lighting make this place a real winner. We save it for special occasions. Don't miss the Dark and Sinister, which is a tall glass coated with hot fudge, filled with dark chocolate ice cream, topped with marshmallow sauce, whipped cream and a chocolate coin.
SERENDIPITY
4400 Manchester Avenue – The Grove
Website 
Serendipity has been a fixture on the St. Louis ice cream scene since 2003. Originally located in Webster Groves, owner Beckie Jacobs expanded significantly with a move to the Grove in 2022. The larger space means more flavor selections (~28!) and more room to hang out with friends in the bright and charming space. Gold Coast Chocolate is a fan favorite, as are Cookie Monster and Butter Pecan. Serendipity does a big wholesale business, supplying many St. Louis restaurants with ice creams. Always high quality and made with cream from pasture raised cows free from antibiotics and rBST.
BAILEY'S RANGE
920 Olive Street – Downtown
4175 Shaw – Shaw
Website
Yes, it's a burger joint (and a fantastic one at that). But the boozy shakes are hard to pass up, so don't. The homemade cinnamon with praline mix-ins is divine and rhubarb ginger sorbet is an option for those who tend to like the tart. The patio on Shaw is summertime perfection. Treat yourself.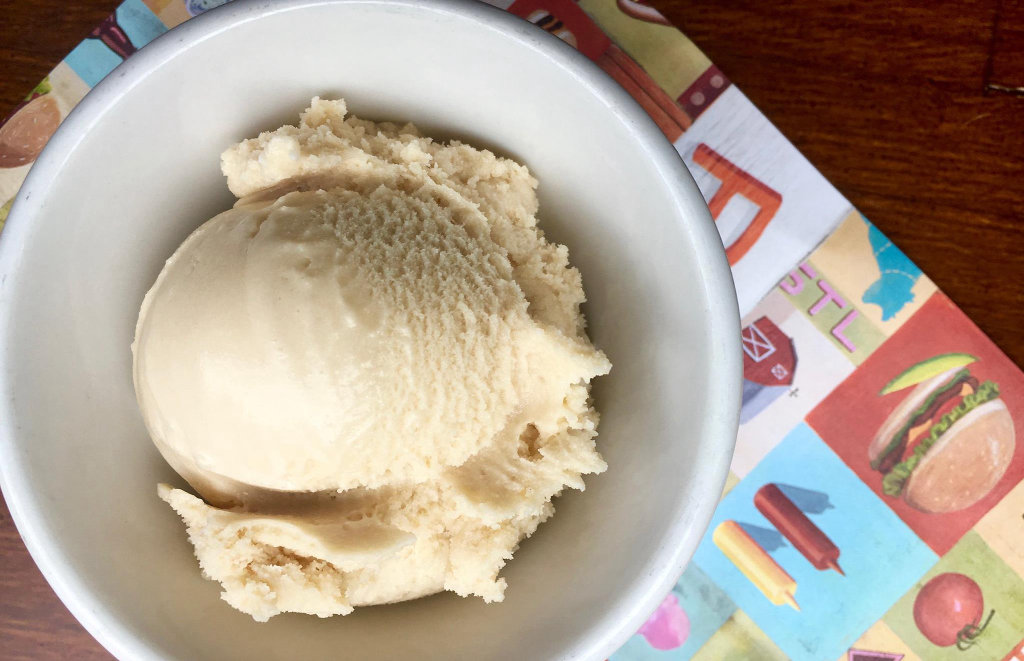 CROWN CANDY KITCHEN
1401 St. Louis Avenue – Old North
Website   
A St. Louis tradition since 1913, this landmark serves scoops of rich (14 percent butterfat!) ice cream in malt, sundae, newport (a sundae with whipped cream and nuts) and banana split form, or just go with a single scoop. Also famous for the 5 Malt Challenge!
Fitz's
6605 Delmar – U. City
5244 S. Lindbergh – Sappington
This soda micro-brewery bottles 19 flavors from its flagship location in the Loop. In 2018 they added a South County location. Naturally, with all those sodas, Fitz's is famous for their innovative floats that go way beyond rootbeer. Choose from menu favorites like the Ghostbuster, Mt. Everest, S'mores, and Spring Break, or build your own. A family favorite.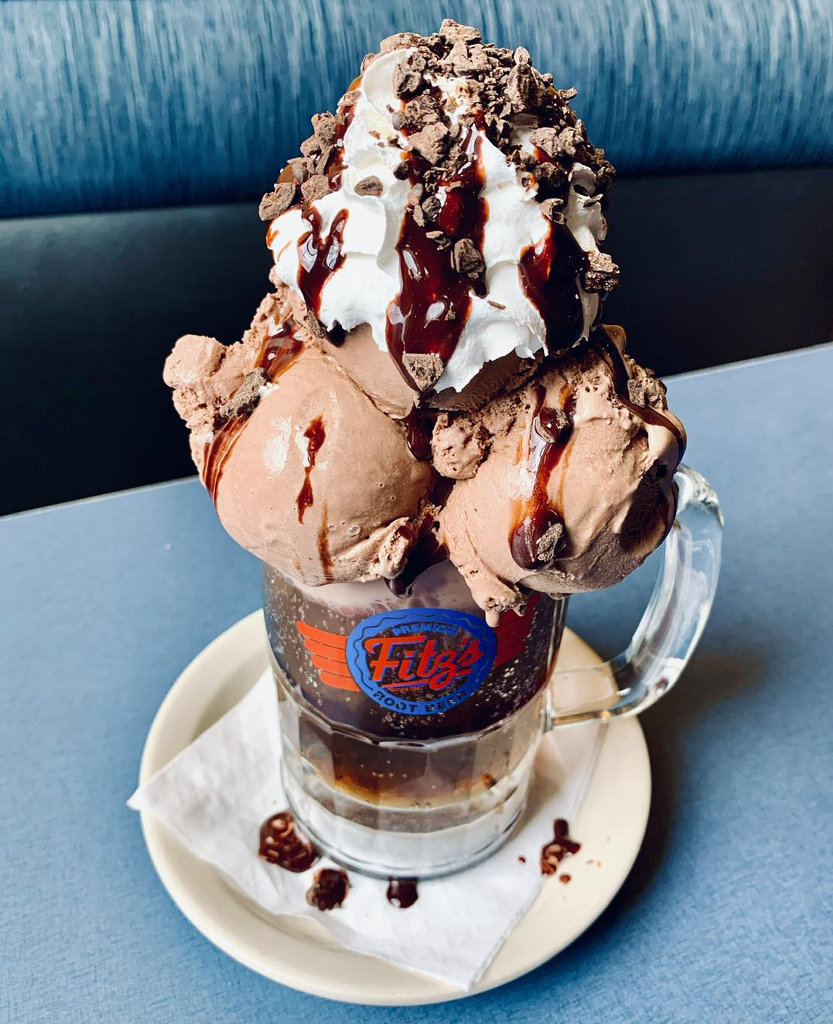 Here are some more that our clients and friends shared as favorites:
What are your favorites?