Understanding the Realtor Code of Ethics & Standards of Practice
In this ever-evolving real estate landscape, the significance of a strict ethical code has never been more pronounced. As the housing market continues to transform, trust and integrity are the cornerstones of successful transactions. This is where the National Association of Realtors Code of Ethics and Standards of Practice. come into play. Discover why this code is not just a set of rules, but a lifeline in our modern real estate world, where transparency and professionalism are paramount for both buyers and sellers.
The Realtor Code of Ethics
The Realtor Code of Ethics, often simply referred to as the "Code of Ethics," is a set of ethical guidelines and principles that all members of the National Association of Realtors are obligated to follow. These guidelines were established in 1913 and have since become the gold standard for professionalism and conduct in the real estate industry. The Code of Ethics consists of 17 articles, each addressing a specific aspect of ethical behavior, and they can be broadly categorized into three key areas: duties to clients and customers, duties to the public, and duties to other Realtors.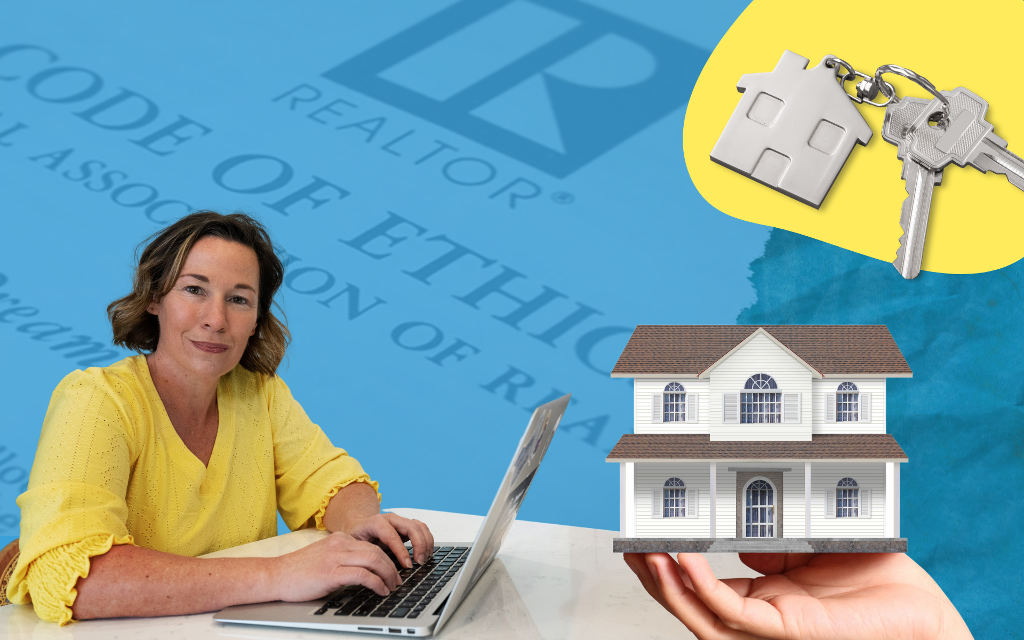 1. Duties to Clients and Customers
The Code of Ethics requires Realtors to put the interests of their clients and customers above all else. This includes providing honest and competent service, representing their clients' best interests, and ensuring that all information provided is accurate and complete. Realtors are also required to protect their clients' confidential information and maintain a fiduciary relationship, which means acting in their clients' best interests at all times.
2. Duties to the Public
Realtors have a responsibility to the public as a whole. They should avoid exaggeration, misrepresentation, or concealment of material facts related to the property. They must also treat all parties honestly and professionally, while refraining from engaging in discriminatory practices. Realtors should also be informed about and comply with fair housing laws, which prohibit discrimination in housing on the basis of race, color, religion, sex, disability, familial status, or national origin.
3. Duties to Other Realtors
Realtors are expected to cooperate with other real estate professionals to ensure the best interests of their clients. This includes not interfering with the exclusive relationship that another Realtor has with a client and resolving disputes through arbitration rather than litigation. Realtors are encouraged to promote a harmonious and ethical working environment within the industry.
The Standards of Practice
In addition to the Code of Ethics, the National Association of Realtors has established Standards of Practice, which provide further guidance and clarity on how to apply the principles outlined in the Code. These Standards of Practice give Realtors specific rules and procedures to follow in various situations.
For instance, they cover issues like advertising, agency relationships, offers and negotiations, and disclosure of property conditions. These standards provide a detailed framework for Realtors to follow, ensuring that ethical principles are consistently applied in their day-to-day activities.
Consequences of Violating the Code of Ethics
Realtors who violate the Code of Ethics may face disciplinary action by their local Realtor association. Depending on the severity of the violation, this can result in penalties ranging from fines to suspension or expulsion from the association. Such consequences are designed to uphold the integrity and reputation of the real estate profession and protect the interests of clients and the public.
Conclusion
At The Dawn Griffin Group, we take the Realtor Code of Ethics and Standards of Practice to heart. We understand the significance of these principles in guiding our actions and decisions as we assist our clients in their real estate journey. It's not just a set of rules for us; it's a commitment to providing you with the highest level of professionalism and integrity.
When you choose to work with us, you can trust that we are dedicated to upholding the Realtor Code of Ethics, ensuring that your best interests are always at the forefront of our actions. We believe in promoting transparency, honesty, and fairness throughout every step of the home buying or selling process. Our team's commitment to these principles helps build trust and confidence, making your real estate experience a positive and ethical one.
Rest assured, we're not just Realtors; we're your partners in making your real estate dreams a reality, and we do so with unwavering dedication to these ethical standards.
You can view or download the entire 2023 Code of Ethics & Standards of Practice here. And you can always reach out to us with any questions.