Mother's Day Gift Guide St. Louis
If you are ready to amp up your Mother's Day gift giving this year, we've got some experiential options that will have her feeling all the love. In a world increasingly full of "stuff", spending some quality time with mom or providing her with a memorable experience can be a different way to show you care. Don't forget to include breakfast in bed or brunch. (Hint: Those treats are appreciated ALL year round.)
Experiential Gifts for Mother's Day
Anytime
Celebrate mom no matter the season or what phase of life she's in with a custom portrait session with Lindsey Hinderer. The Signature Portrait Experience includes complete hair and makeup styling, wardrobe, and posing guidance. It will be a comfortable and personalized day that will leave your mom feeling beautiful and powerful. Optional June Portrait Pop Up sessions are now booking as well. Check out more on Lindsey's photography studio in our Small Business Spotlight.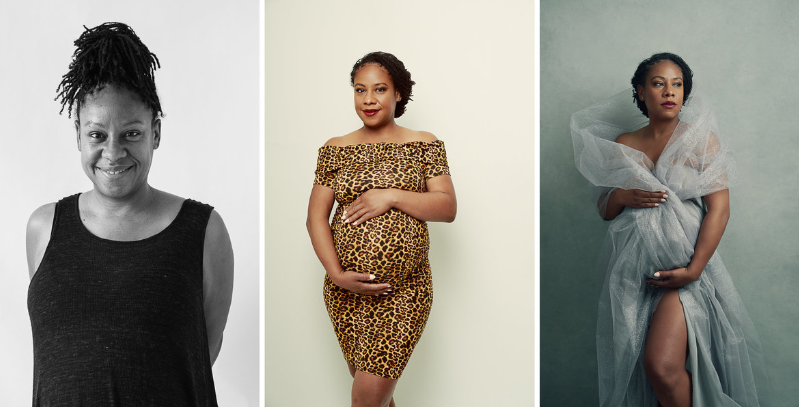 ---
May 13-14 / Compton Heights
If mom's a history buff, she will love the return of the Compton House Heights Tour. 12 historic homes will be on tour from 11 am until 5 pm and your ticket grants you entrance to the tour on both days giving you the opportunity to spread your visit out over Mother's Day weekend. The Spectacular Magic Chef Mansion will be your first stop for registration where you will receive your brochure and be able to enjoy our biergarten featuring light snacks, beer, wine and soft drinks.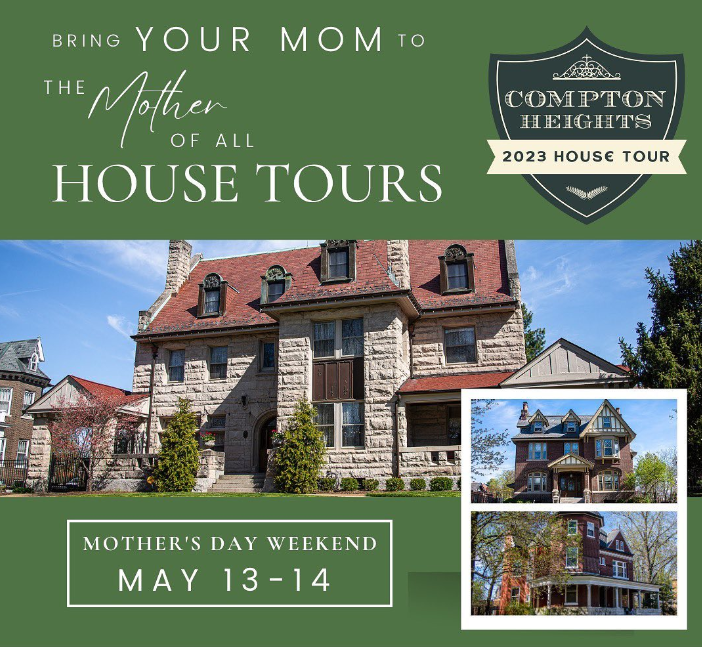 ---
May 13th / Alton
If your mom is into the great outdoors and nature, a day trip to Alton might be in order. The National Great Rivers Museum is hosting a recreation and safety festival. Over twenty partnering organizations will be offering activities from archery and rock climbing to weather and first aid. There will be plenty for the family to test out and learn. Other spots to check out while you are in the area:
 Audubon Center at Riverlands – one of the best places in the world to view birds, as it lies near where the Mississippi Flyway merges the flight paths of the Mississippi, Illinois and Missouri rivers.
Lewis & Clark Confluence Tower – A monument and observatory tower located next to the confluence of the Missouri and Mississippi Rivers. The tower rises 180 feet above and has three viewing platforms.
My Just Desserts – Mom deserves pie on Mother's Day. Do not argue with us on this point.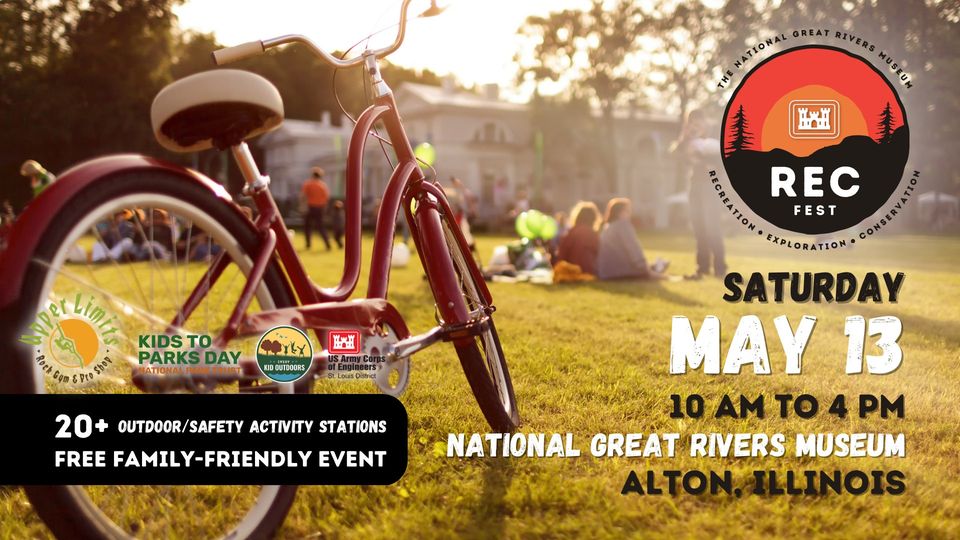 ---
May 12-14 / Sunset Hills
Treat mom to some hand crafted jewelry, pottery, or other creative gift. This marks the 36th year of Laumeier's Annual Art Fair. Shop one-of-a-kind, handmade artwork from up to 150 artists gathered from St. Louis and across the country and enjoy food trucks, hands-on activities, and live entertainment  throughout Mother's Day weekend.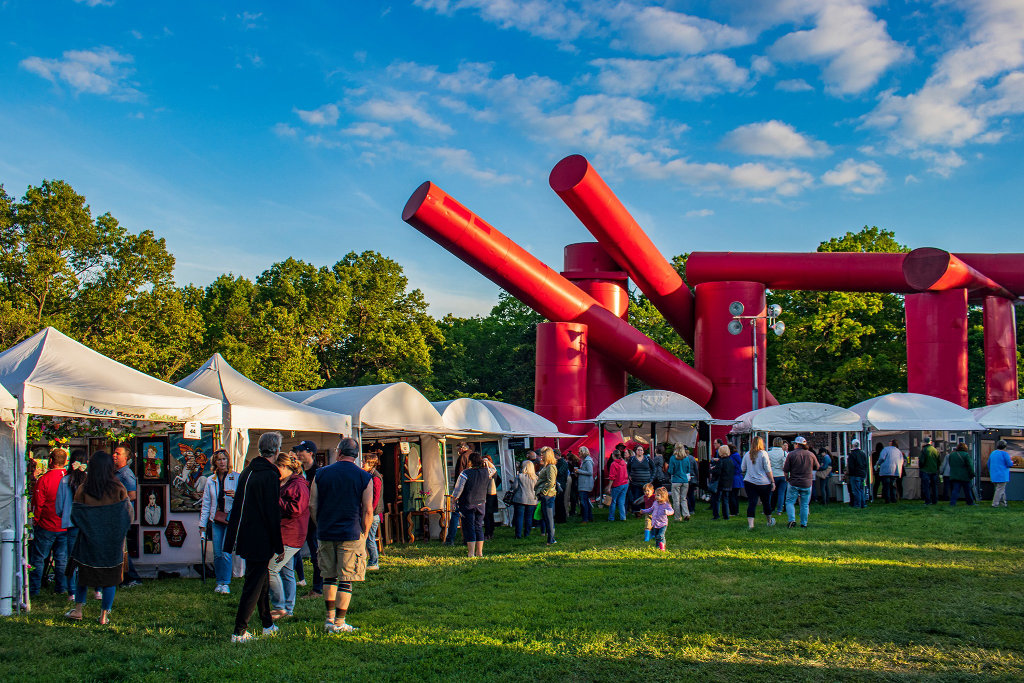 ---
Book Anytime
Most moms would appreciate some outside help in getting their living space a bit more organized. Shannon Tamme of Life Synchronized can do just that. Since 2009, Shannon has been helping people organize and synchronize homes, moving, and estates. Closets, pantries, laundry rooms, garages, whole homes – she can help create calm out of chaos. Learn more about Shannon's services on our STL People on the Move podcast.
---
Theater & Concert Events for Mother's Day
May 14 / 5:30 pm / The Sheldon
A cherished voice of modern jazz, St. Louis native Denise Thimes has performed for queens, presidents, and notable jazz artists just as Wynton Marsalis, Bobby McFerrin, and the late Terry Clark. She'll be joined by Cyrus Chestnut and Vondie Curtis Hall
May 9 – 21, 2023 / The Fabulous Fox
Celebrating its 50th Anniversary, a new mesmerizing production of the iconic musical phenomenon returns to the stage. Mom will be belting out tunes the rest of the week after this show.
May 12-21 / Kirkwood Theater Guild at Robert Reim Theatre
Support local theatre with mom at the Kirkwood Theatre Guild's production of the classic Rodgers and Hammerstein musical based on the memoir of Maria von Trapp, The Story of the Trapp Family Singers.
May 14th / 2pm and 7pm / Westport Plaza Playhouse
This new concert is an homage to Federico Garcia Lorca, one of the biggest and most esteemed poets of Spain. Born in Granada, Spain and assassinated in 1936 during the Spanish Civil War, this unique Flamenco concert uses poems by Lorca in different styles adapted to the metric and sensitivity of a poet through music and dance. Soak in the power, drama, and spectacle of an unforgettable Flamenco performance when local company dancers are joined by worldwide renowned artists from Spain,
May 14th / 2pm and 7pm / Anheuser-Busch Performance Hall at The Touhill
Ballet 314 Artistic Director Robert Poe's energizing and historically informed production of Ragtime: The American Experience brings a unique re-telling of E.L Doctorow's epic American novel. Three families from different racial and cultural backgrounds navigate the social change during the turn of the century in New York. During its premiere in 2021 it was described as "a relevant and powerful social justice ballet".
---