Small Business Showcase – Lindsey Hinderer
Lindsey Hinderer is a portrait photographer with a studio in midtown on Locust. I met Lindsey through  Book Club and we've known each other for about seven years. She lives in Tower Grove South. "I truly can't imagine that there's a better neighborhood in St. Louis. We love the proximity to the park (we are there with our dog literally every day), the amazing restaurants on South Grand, and the spirit and diversity of the people who live here."
Lindsey started as a wedding photographer. Eventually she wanted a change from that level of stress. "I realized that my favorite part of a wedding day was photographing the bride – I always wished I had more time to do just that – and that evolved into focusing on portraiture for women," she explains.
We believe all women are inherently powerful and worthy of celebration, and that you don't need to be a professional model to feel beautiful in photographs.

Many clients can't believe their own transformations.
"A lot of my clients are moms who have been feeling out of touch with themselves outside their role as a mother. Their photoshoot is often a gift to themselves to rediscover forgotten parts of themselves. Hands down the best part of this experience is that it gives space to do that AND to see yourself in a new way. Often clients will tell me that "I didn't know I could look like that!" I've also had a lot of clients who are acknowledging a major life event – divorce, postpartum body changes, trauma recovery, celebrating a sobriety milestone. Those portraits are always particularly special to create."
How the process works
What is unique about the experience with Lindsey is that a style consultation is included. They will help you plan looks from your own clothes, create custom pieces that capture your vision, and make additional selections from the in-studio wardrobe. A personal hair and make-up team will be guiding you throughout the shoot. " Our goal is always for you to leave your session feeling at ease, gorgeous, and empowered," says Lindsey.
EMILY Portrait Session by Lindsey Hinderer Portraits from Lindsey Hinderer on Vimeo.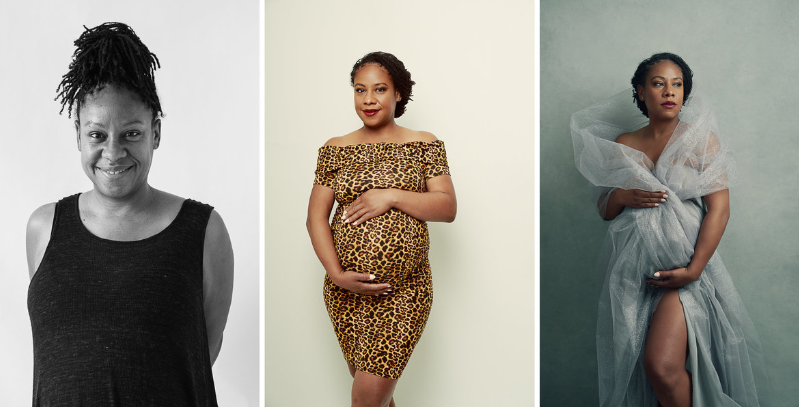 A session with Lindsey is a perfect gift for someone special in your life. So drop a hint near your next milestone or treat yourself.