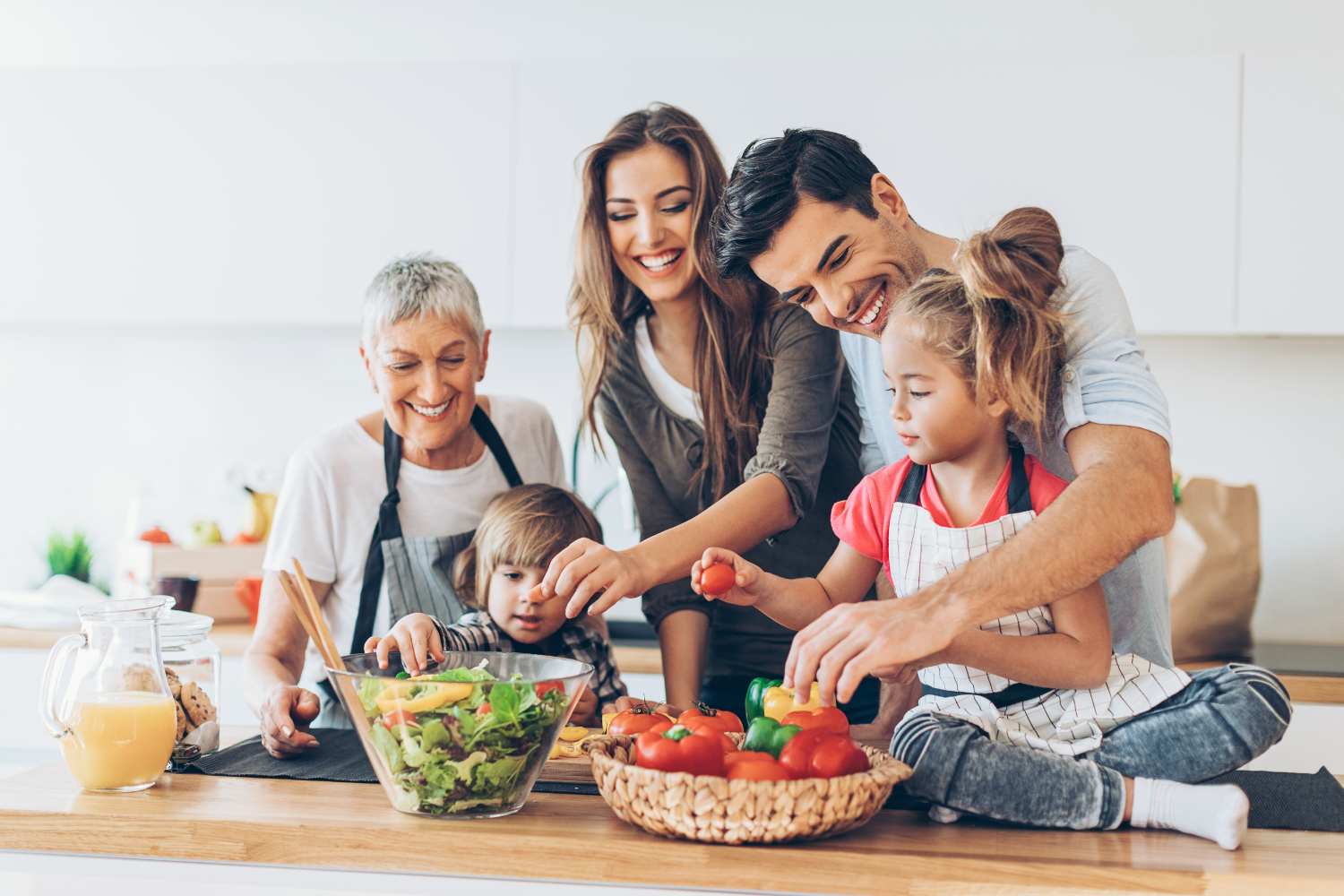 Multigenerational living has grown sharply in the U.S. over the past five decades and the trend is not slowing. With the rising cost of housing and childcare, and with many young adults coping with rising student debt, multigenerational living it is an options that makes sense for many families.
The U.S. Census Bureau defines a multi-generational home as a household consisting of two or more adult generations, including grandparents and grandchildren younger than 25.
Pre-pandemic, most Americans said they wanted to age at home — 76 percent of those 50 and older, according to a 2018 survey by AARP. Among those living in a multigenerational household, nearly 6 in 10 (57 percent) say they started or are continuing to live together because of the COVID-19 pandemic.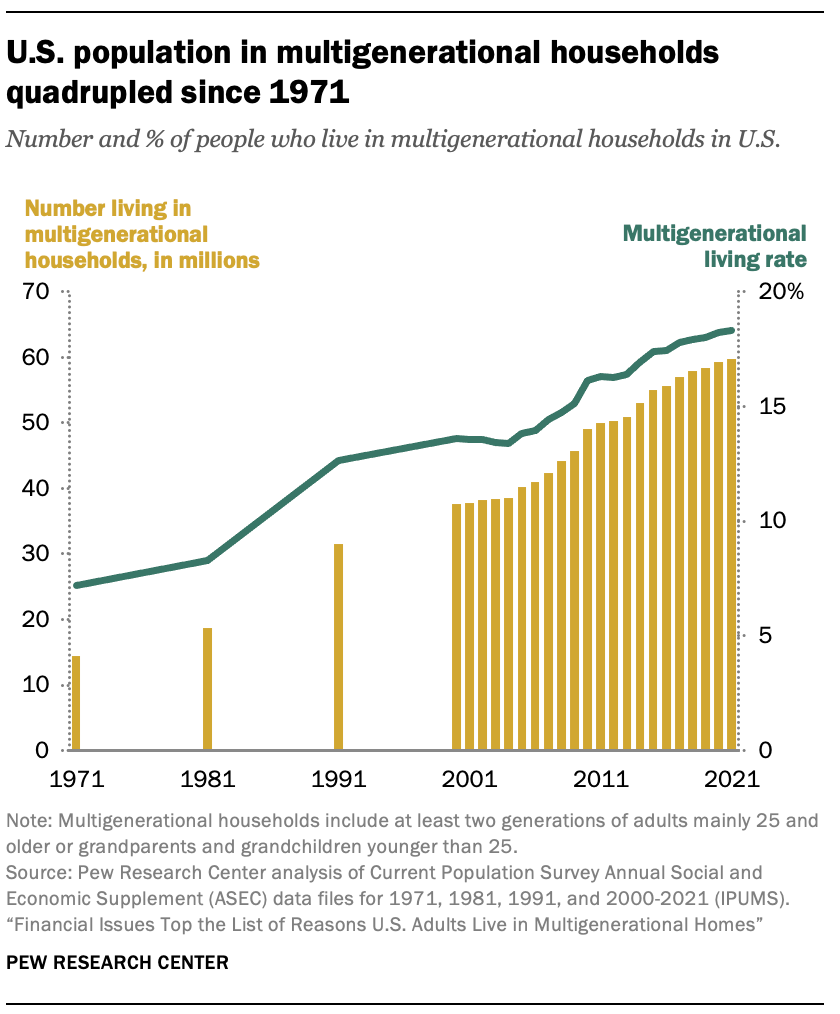 Granny Pods, In-Law Quarters, and ADUs
As more American families adopt the multigenerational lifestyle, the "granny pod" or accessory dwelling unit (ADU) trend—homes with bite-sized floor plans built in a family member's backyard, often equipped with features to make aging in place easier—is quickly gaining speed among Baby Boomers, especially in super-competitive housing markets. Most cities allow these types of development. They are a great way of providing an affordable housing option. There are multiple uses and can be cost effective since you will not have to buy additional land or bring in new utility services which can be very expensive.
The advantages of ADUs:
​Increase property value
Elderly parent housing
Monthly rental
AirBNB rental
Visitors quarters
Adult children stepping stone
Empty Nesters can move in and rent larger existing home
There are companies who specialize in ADU conversions and pre-fab dwellings. Again, local zoning laws should be considered before embarking on such a project. ADUs aren't as prevalent in the St. Louis area. But we have seen an increase in home buyers who desire a "in-law" suites in lower level or over garages. This growing need has accounted for a rise in multi-generational home building, with many builders designing flexible floor plans that can adapt as needs of a family change.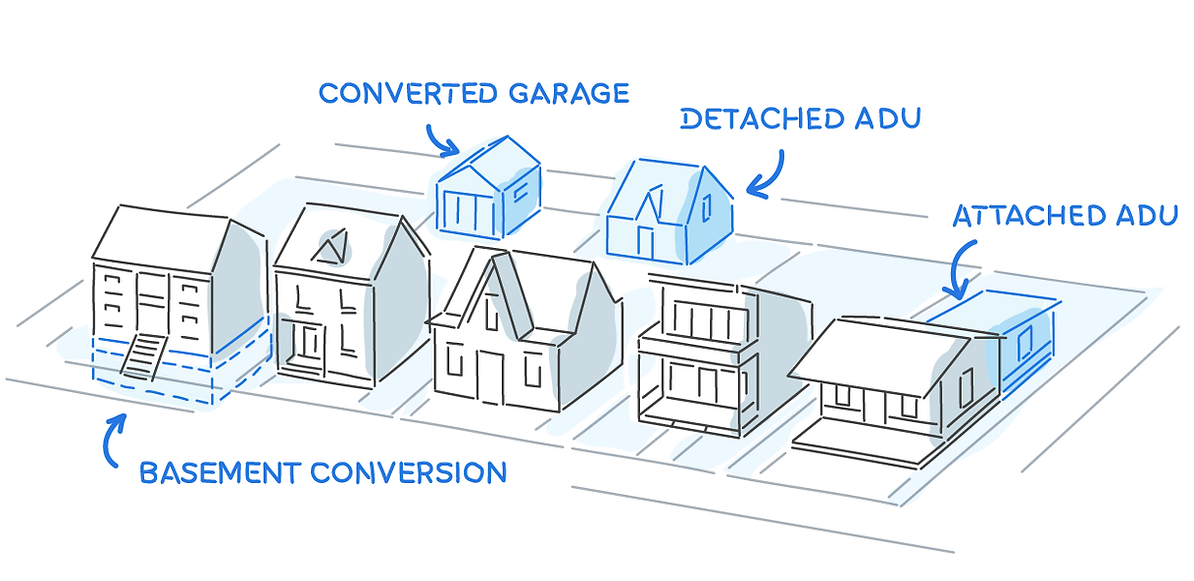 An alternative to a multi-generational home is homestead living, also known as a multi-family estate. Rather than housing multiple generations under one roof, a homestead consists of separate homes built on the same parcel of land. This type of living has many of the advantages of a multi-generational home but allows for more privacy, as the homestead is set up like a private community.
A third of U.S. adults in multigenerational households say caregiving is a major reason for their living arrangement, including 25% who cite adult caregiving and 12% who cite child care.
Making Multigenerational Living Work For You
Lisa Cini, a long-term care design expert and the author of Hive: The Simple Guide to Multigenerational Living, shares these tips that her family embraced for lowering stress when living together:
Locate bedrooms in separate zones of the house. Ideally, each generation can have their own area of the house. Zoned bedrooms can also be helpful if a health care worker needs to stay in your home.
Create multiple doorways. Multiple exits can reduce stress and help with traffic flow, Cini says. "When we had my two kids, plus all their friends, plus my grandma, my mom and dad, and my husband and I, it's kind of like a party," she says. "You don't want to jam up those corridors. The more that you can open up that flow, the less tension is created."
Don't worry about flawless decorating. The goal is to create a lovely interior where everyone feels welcome, Call says, but it's not about the perfect pieces of furniture. Instead be inclusive, making sure "there's a seat for everybody near the fireplace, whether they're in a wheelchair or whether they're in a crib."
Find alternative office space. If you're giving up your home office to make a bedroom for a relative, you may not have to work at the kitchen table. You could convert a closet into a mini-office. Tuck in a desk and shelves, then have an electrician add an outlet if there's none inside the closet. "You can close it up when you're not using it," says Cini. Though it may not be perfect, "if you can use technology or great design to reduce the amount of stress, then you're winning."
While often families come together from need, they are staying together by choice. The overwhelming majority of Americans living in a multigenerational home (98 percent) say their household functions successfully. With proper planning and consideration for everyone's needs, multigenerational living could be the answer for your family.
If you have questions or are on the hunt for properties that can accommodate multigenerational living or an ADU, feel free to reach out.
RESOURCES