Did you know a fireplace ranks in the top three desired features home buyers look for, with about half indicating they would be willing to pay extra for a home with one? According to the National Center for Real Estate Research, a fireplace adds nearly 12% to the value of the home. Today about  60% of new homes have a fireplace, which is up from 36% in the 1970s. And outdoor fireplaces and firepits are being installed in record numbers.
St. Louis is sometimes referred to as "brick city" because of the abundance of brick homes and fireplaces. Many of our historic homes have decorative fireplaces that may not provide heat, but still lend a sense of warmth and comfort. If you don't have a fireplace, we're providing lots of photos to warm you up in this frigid weather, along with some information on different types of fireplaces.  The gallery above highlights some favorite fireplaces from our listings over the last couple of years. Below are some other swoon-worthy favorites, plus tips on updating and maintaining your fireplace.
Fireplace Types
Wood Burning Fireplaces
A traditional wood-burning hearth is what most people think of when they picture a fireplace in their head. Traditional open hearth fireplaces are typically made of stone are brick and when you are close to them, you can really fell the heat. They often are not as effective at heating rooms as some of the more modern varieties. Enclosed fireplaces feature a large glass panel that allows you to see the fire as it burns and has less heat escaping up the chimney and more entering the room. Fireplace inserts are made to fit in existing fireplaces and turn an inefficient open hearth heating system into one that is more fuel efficient and effective. Finally, there are wood burning stoves, that although not technically a fireplace, are an alternative.
Gas Burning Fireplaces
Although they may not offer the same feel as wood burning versions, fireplaces that use gas burn more cleanly and typically create more heat for a lower cost. They can also require less construction or reconstruction to install. The direct-vent style vents through an existing or newly constructed chimney, however, you can alternatively use a pipe so that fewer changes in the house's structure are necessary and it can be installed in any room. Some municipalities and insurance companies may not allow piped venting. Ventless built-in indoor fireplaces are the simplest to install as there is no need for a chimney or vent. Although every effort is made to keep them clean burning, it is possible that some contaminants will enter your home with the use of a ventless built-in fireplace.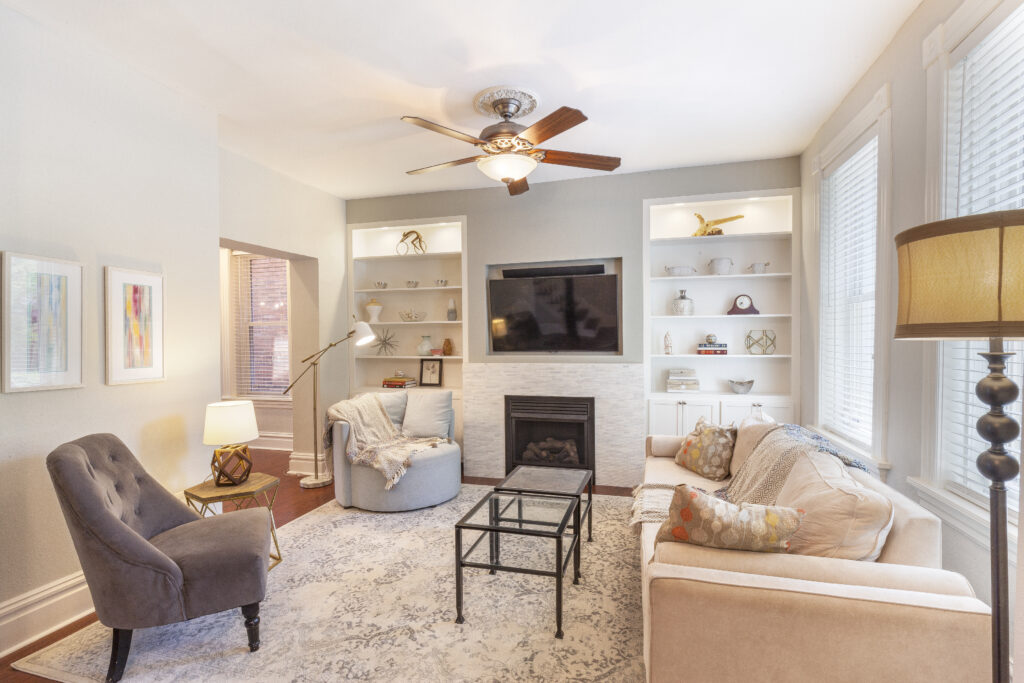 Ethanol Burning Fireplaces
Ethanol burning fireplaces have become a trend for their ease in installation and contemporary design. They are clean and odorless and, perhaps best of all, they require minimal installation if any. They will probably not create as much heat as gas or enclosed wood-burning fireplaces, but they are more environmentally friendly. If you have an existing fireplace, you can get an ethanol burning insert that will slide right in, making use of the space and the current aesthetics. Wall mounted fireplaces allow you to actually hang your fireplace on any wall that you choose, making it double as both a heating source and a piece of art.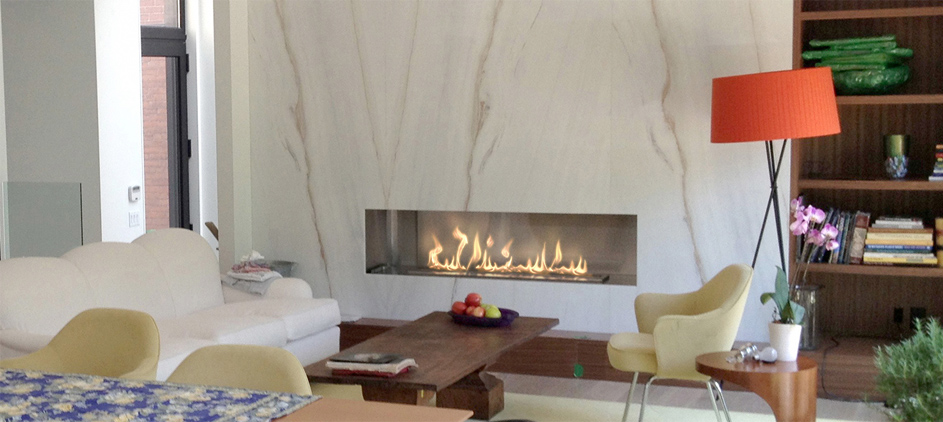 Electric Fireplaces
Electric fireplaces are the cost-effective option out of all of the types of fireplaces on the market. As an added bonus, electric fireplaces are relatively easy to install. Another added benefit of electric fireplaces is that most of them enable you to turn the heating function on or off while maintaining a fireplace-like ambiance. Most electric fireplaces include a remote-controlled heater and some even have different varieties of fire effects, which allows total user customization.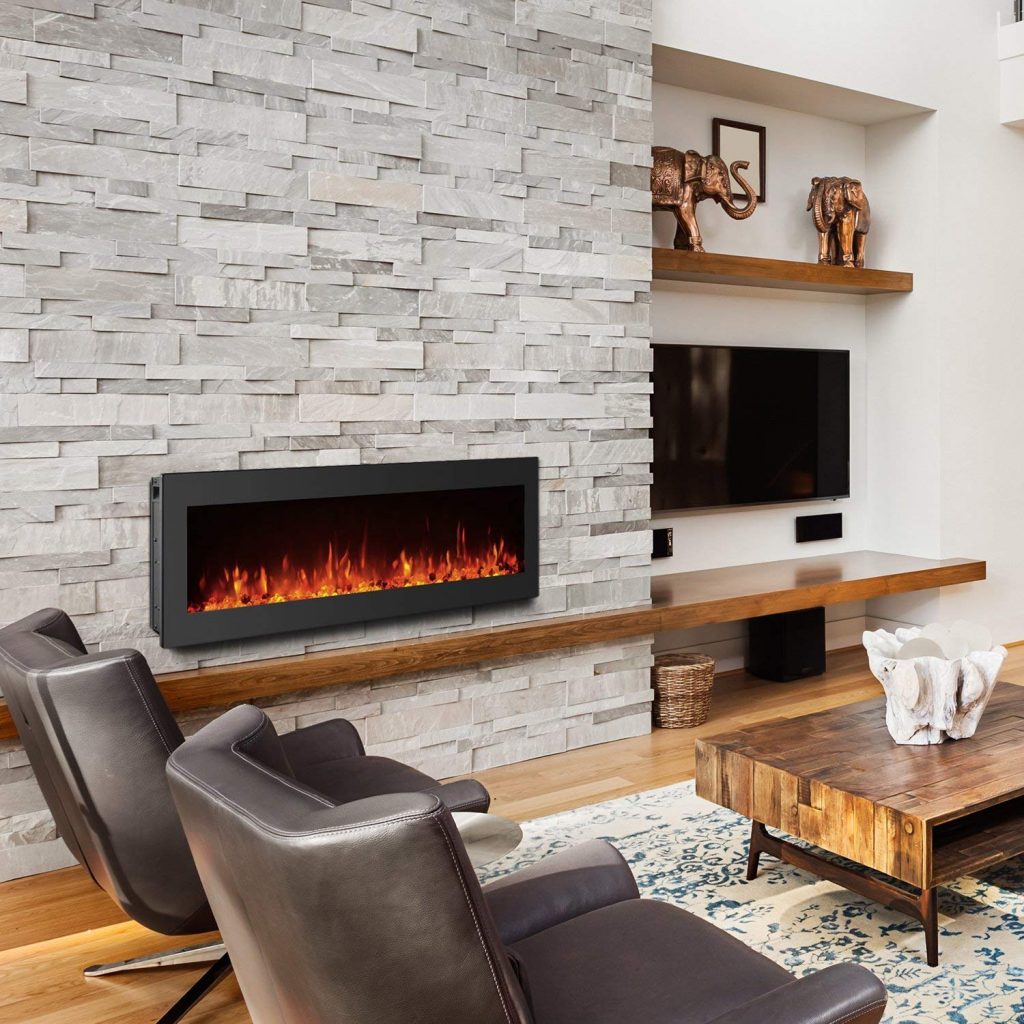 outdoor fireplaces & firepits
Outdoor fireplaces or firepits typically offer similar fuel options as standard fireplaces – wood, propane, gel fuel, and natural gas. Before building an outdoor fireplace or pit, research your municipalities specific laws to save yourself time and hassle. Selecting the right location in your yard is crucial. Aim for some wind protection to minimize smoke and ash, build plenty far away from your home and low-hanging limbs.  If you are DIY-ing a pit, make sure you know the location of the utility lines buried on your property to avoid damage. And if you are building a pit on pavement or patio stones, invest in fireblocks to protect the surface from the heat of the fire.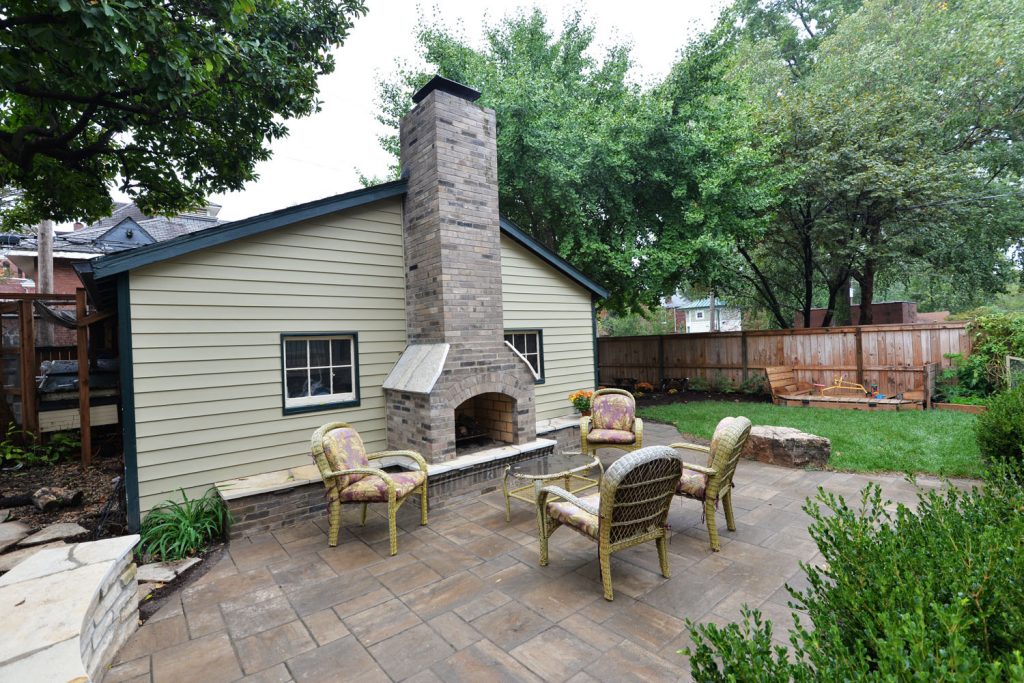 Updating Your Fireplace
There are many things you can do to update a tired looking fireplace. Painting the brick or stone, retiling the surround or hearth, painting the insert, adding/changing the mantel or any combination of the above. This Old House has a great article on painting a fireplace and there are hundreds of YouTube Tutorials on how to whitewash or paint fireplaces. Many of the historic homes we list have original fireplaces with vintage tile and we usually recommend restoration rather than repainting in these circumstances. But we've seen some really stunning transformations of dated stone and brick fireplaces that have been painted. Check out our Pinterest Fireplace Board for more ideas + some valuable fireplace maintenance tips.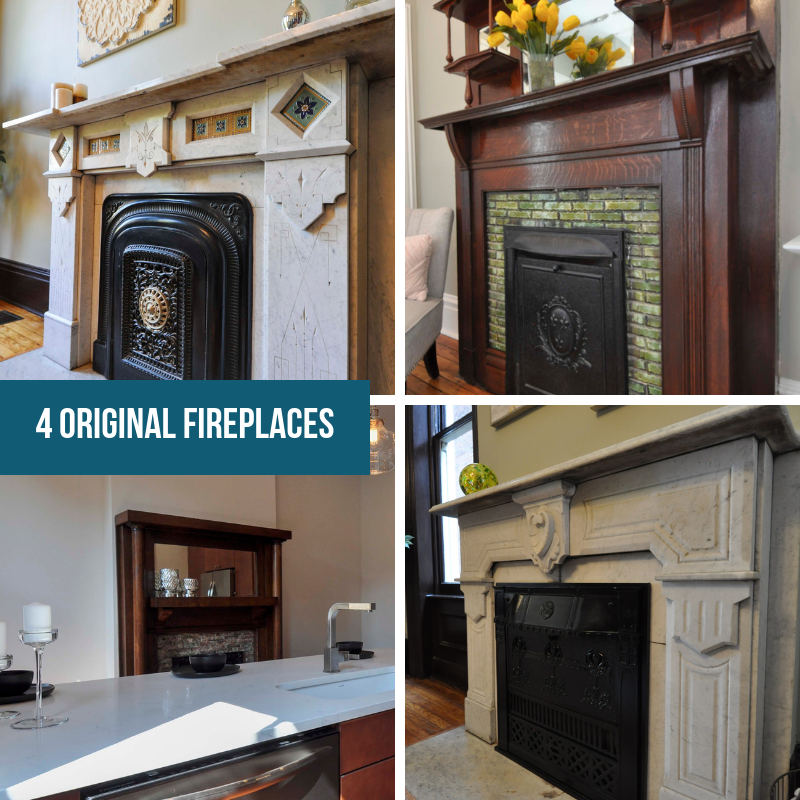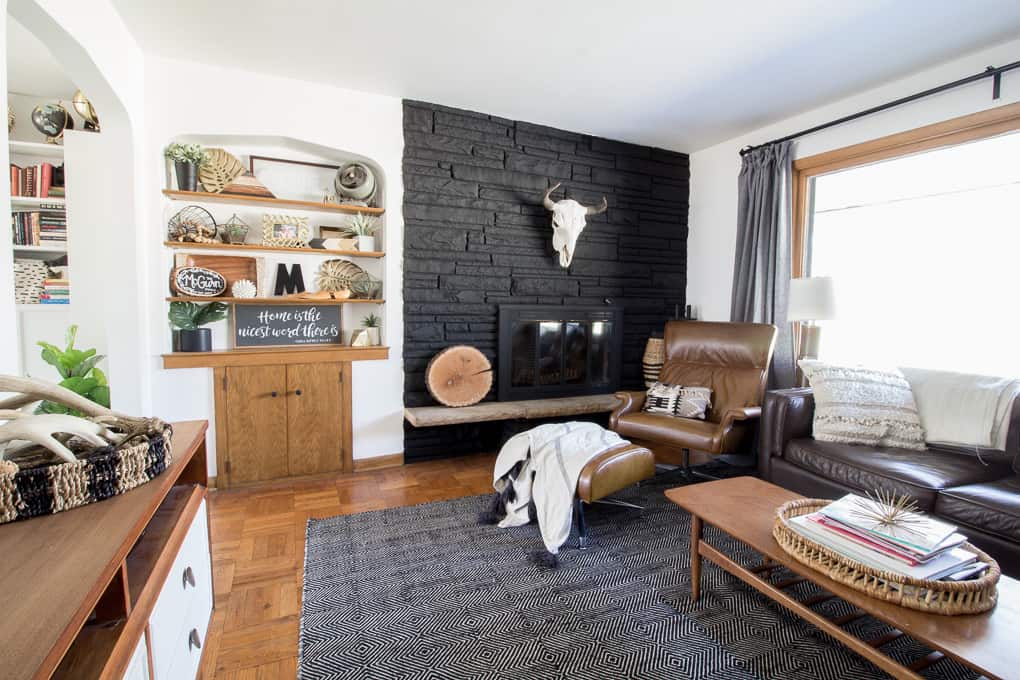 More Fireplace Favorites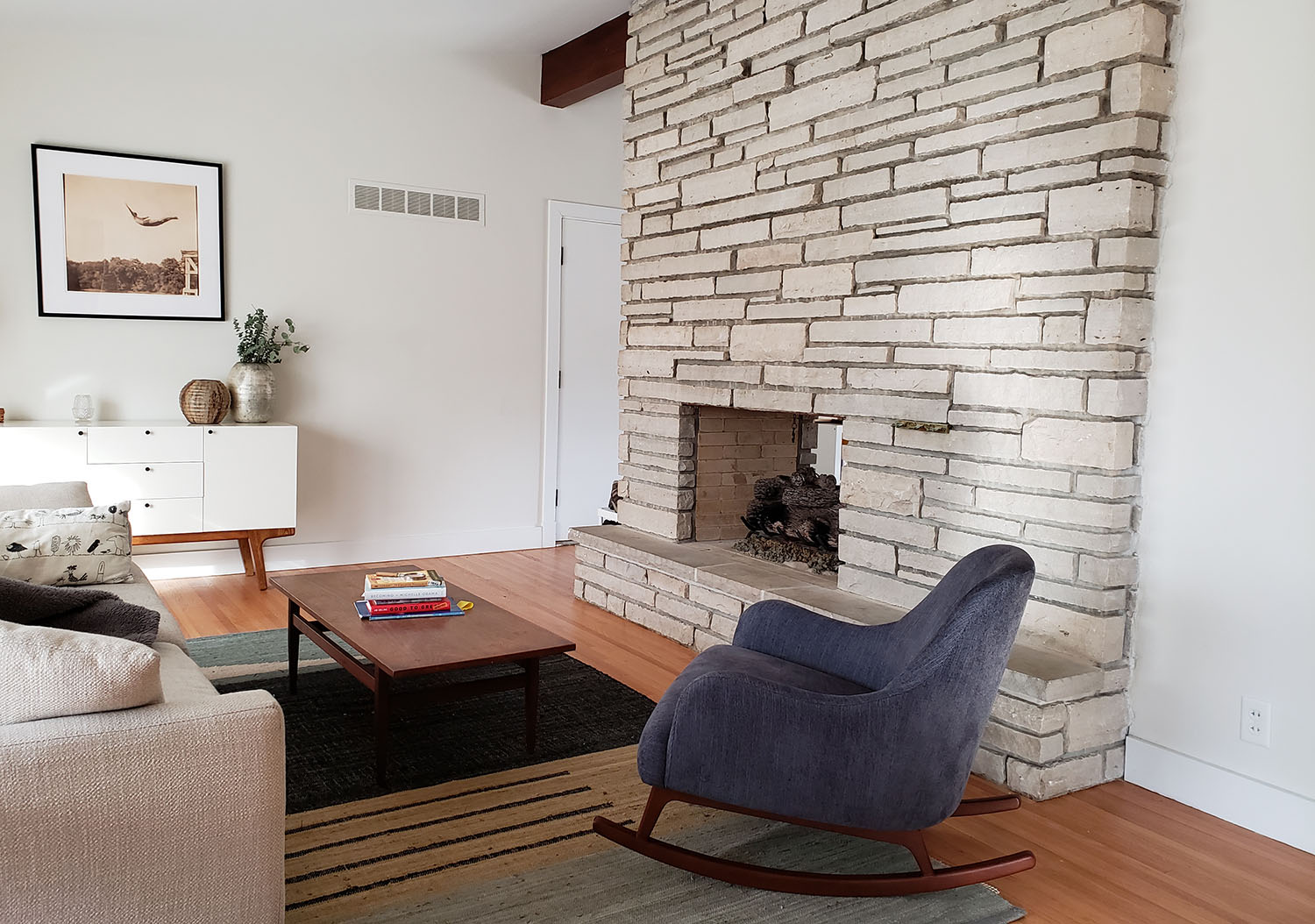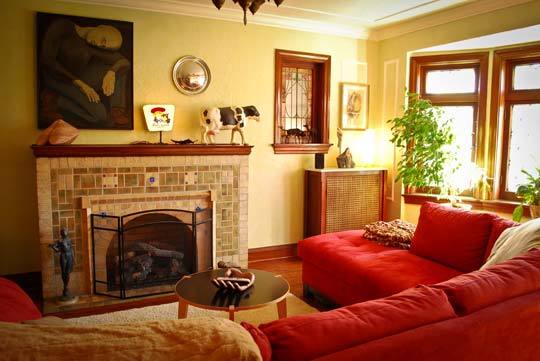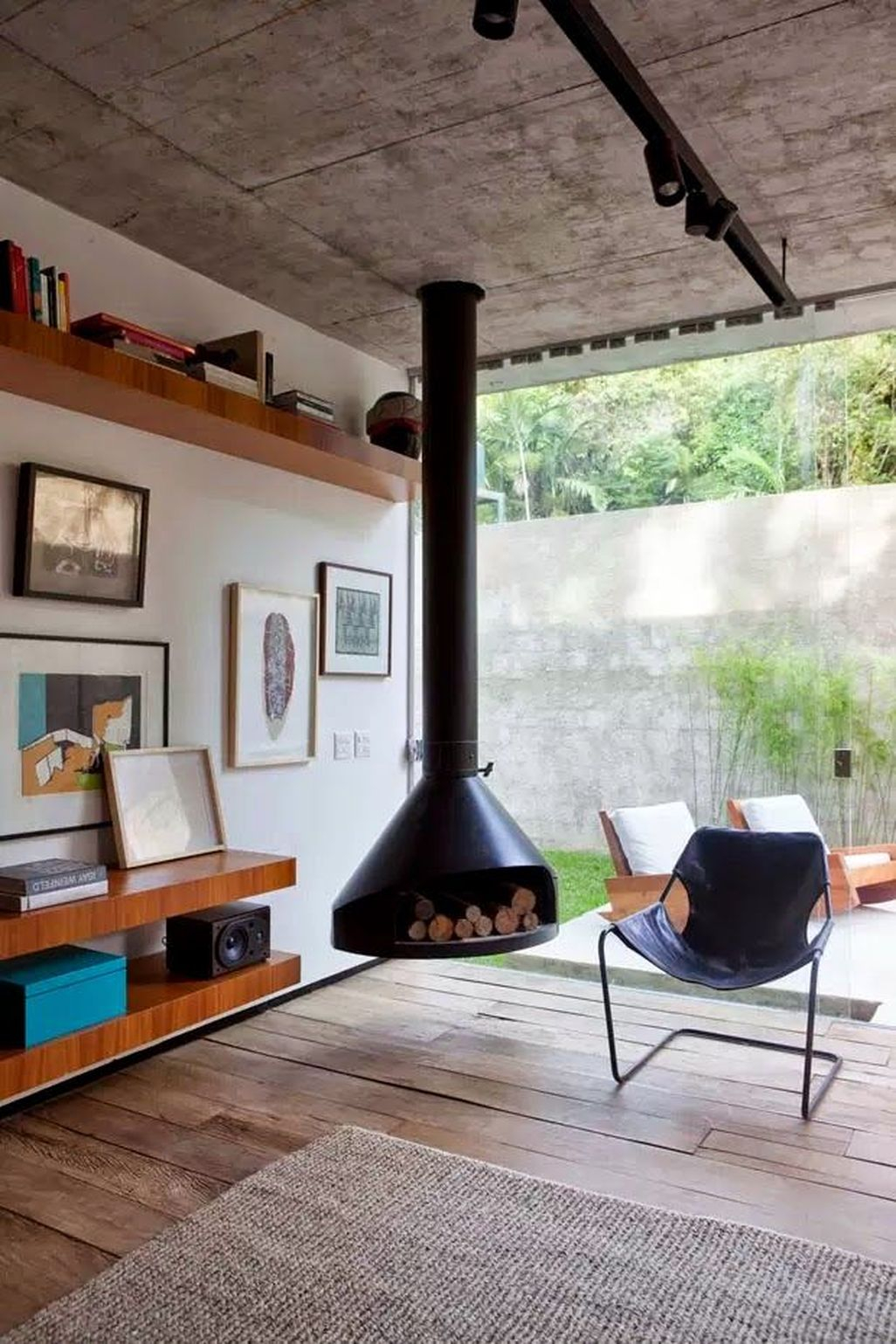 Give us a call if you want to meet for a fireside chat about your real estate goals. We have a list of St. Louis spots with fireplaces where we can grab a coffee or drink. Stay warm!