Teams – The Future of Real Estate
A 2018 survey of real estate industry professionals found that 26 percent of respondents were part of a team approach, while 73 percent were solo agents. Chances are, if you are planning to buy or sell a home in the future, you will work with a team. Why are so many agents moving to a team model and how can a team benefit you?
A single agent can't do it all when doing it all consists of:
Helping Their Sellers: Running comps and doing other competitive research to determine pricing, counseling clients on what they need to do to prepare their homes to list, coordinating photography and video shoots, marketing the home in a professional manner in all print materials and online/social media posts, organizing open houses, reviewing offers, negotiating on behalf of the seller, working with contractors and inspectors, attending closings, file compliance, etc.
Helping Their Buyers: Setting up showings, touring homes with clients, attending open houses, writing offers, negotiating on behalf of the client, attending inspections, working with contractors and inspectors, working with mortgage companies, attending closings, file compliance, etc.
Helping Their Business: Attending continuing education courses, generating new business, keeping in touch with past clients.
…You get the idea. There are a lot of moving parts in every home purchase and home sale. Keeping the deal rolling along takes a coordinated effort. A highly-functioning team has defined processes and systems in place to get clients to the finish line with as little stress as possible.
Why Hire a Team?
Hiring a real estate team seems like an obvious bargain. You pay the same commission but get the expertise and availability of multiple agents.  Essentially, you will have more people working for you  and you will have access to a specialist in everything from staging, to marketing, to negotiating.
The reasons our team works so well together are because we have a high level of trust in each other's ability and integrity, and we are all laser-focused on providing a 5-star experience to our clients. From the first contact, to closing and beyond, we are dedicated to making the process as stress-free as possible. It really is that simple.
Dawn and her team are AH-MAZING. My husband and I used her both to purchase our first home and then to sell it remotely, after we moved to California. I cannot recommend her enough.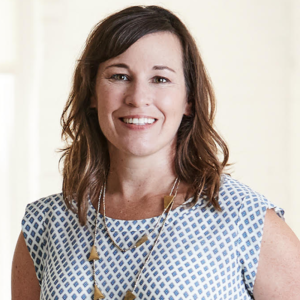 Dawn – Team Lead and Listing Specialist: Because everyone on the team is operating in their zone of genius, I'm able to focus on the clients and the market. I have the time and ability to walk room-by-room with clients helping them through the "purge, pack, stage" process. I can study the market data and translate it to the homeowner so that we correctly position the home to sell quickly at top dollar. I love working with home owners—helping them position the home with data driven pricing analysis and spot on staging advice so they can position the home to attract the most buyers. I enjoy navigating multi-offer situations, negotiating the best price and terms for my clients, and teasing out a tough building inspection.
---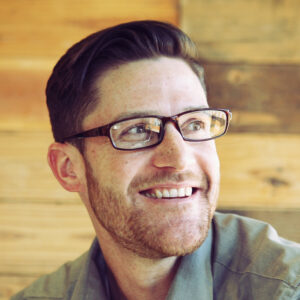 Lance – Buyer's Agent: Nothing thrills me more than being the first agent in house. I have a competitive nature, which is an advantage in this industry. I like to tell our clients that they are likely to see my footprints in the dust of whatever new house they look at because I try to get into new listings as soon as possible. The more that is known about a house in advance, the better position our clients are in when they make an offer. I really get like helping clients find a diamond in the rough and I know how to position an offer to get it selected, which can be tough in this market. I love St. Louis City, but I've helped clients find homes as far out as Lake St. Louis.
I was the first person to see many new listings in a hot real estate area, which gave me a real advantage in the home buying process. Lance ultimately got a contract written and accepted on a house before the first open house was held, which meant that I got a great deal on a house that I loved.
---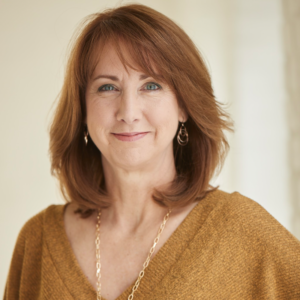 Tammy – Buyer's Agent:  I spent ten years in the home renovation business as a hands-on project manager learning plumbing, electrical, and framing, tiling, and trim work. After that I co-founded a HVAC company in Nashville that grew to be highly successful. Those experiences form an excellent foundation for my real estate practice. I'm able to provide my clients with a unique breadth of knowledge and sense of comfort. I really love working with first time buyers or clients who are interested in renovations. Listening and being a good communicator are paramount to success in this industry and my business background has translated to great results for my clients as we navigate the home buying journey together.
Tammy did a great job of listening to our wants and interests, and showed us listings that fit within our budget. We never felt pressured or uncomfortable through the entire process. We can't thank Tammy and the rest of the team enough, and would highly recommend working with the Dawn Griffin Group.
---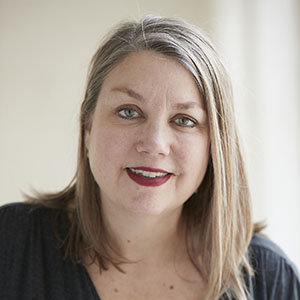 Andrea – Operations & Marketing Manager:  I started as a Transaction Coordinator and with our team's growth, now focus on operations, marketing, and listing support. My approach is warm and personal, offering whatever support necessary to our clients and my team — logistical, administrative, emotional — so that we are all enjoying the process as much as possible.  Moving is a big deal and I strive to treat each experience with the same care and concern as if it were my own move. I've always been a 'get the job done' person. I organize, get creative, and take care of business. My background is in marketing, communications, and project management and as a total house nerd, this is the perfect job for me. Earlier this year, I put together a video of why I do what I do.
---
Kristin – Transaction Coordinator: I joined the team in 2018 as a Transaction Coordinator and like Andrea, am a former client.  My family bought and sold a house on the same day (more on that adventure here) and it required a lot of organization. I kind of think in spreadsheets. Nothing makes me happier than crossing off items in my massive online tracker. I have an even-keeled temperament that is suited for a position that requires juggling a lot of variables — the needs of buyers, title companies, contractors, loan officers, agents, other transaction coordinators.  Humor is a great coping mechanism and helps me (and everyone I work with) stay calm as we work together from the moment the contract is signed to closing.
---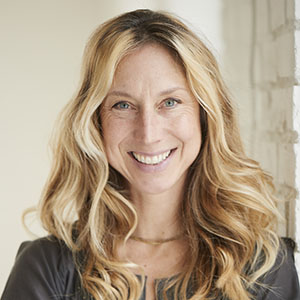 Emma – Client & Community Outreach: My role on the team is to spark conversation and connection between different people, neighborhoods, organizations, and communities — figuring out how we can engage across common interests and goals. My absolute favorite thing is a win-win-win! I love working with this team, because of the diverse backgrounds, skill sets, and the dedication to serving clients and growing a presence in new ways. I'm always excited to see what we can develop as we partner more in the community.
Dawn and her team were absolutely amazing. They were available every step of the process, from helping us stage our home to marketing to closing. We received multiple offers the first day our house was on the market and I have no doubt that it was thanks to a Dawn and her team's hard work.

---
If you are thinking of buying or selling a home, our team can help you every step of the way. Check out our many client testimonials or just give us a call at 314.513.3840 to chat about what your goals are. We'd love to help.