5 Things to Consider When Buying a Condo
A condo is typically a shared piece of property where individuals own a unit within the building plus a portion of the building's common spaces and assets. Generally more affordable and easier to maintain than single-family homes, condos can be a great option for those with busy lifestyles because property upkeep is generally included in your HOA fee. Each condominium community has its own rules, fees, management company, and amenities. In St. Louis there is a broad inventory of condos in every price-range – from high-rise buildings, low-rise buildings, townhouses, historic, and new construction – and everything in between. With so many options and considerations, you may be confused about where to start. We can help.
5 Things To Consider When Buying A Condo
1. condo fees
Condo association fees are calculated based on how many units there are, what it costs to maintain the property both short and long-term, whether or not the community is professionally or self-managed, and funds necessary to set aside for litigation and major repairs. The condo fee usually includes taking care of landscaping, snow removal, painting, and general maintenance repairs. Certain utilities are sometimes included.  This all adds to the ease of ownership.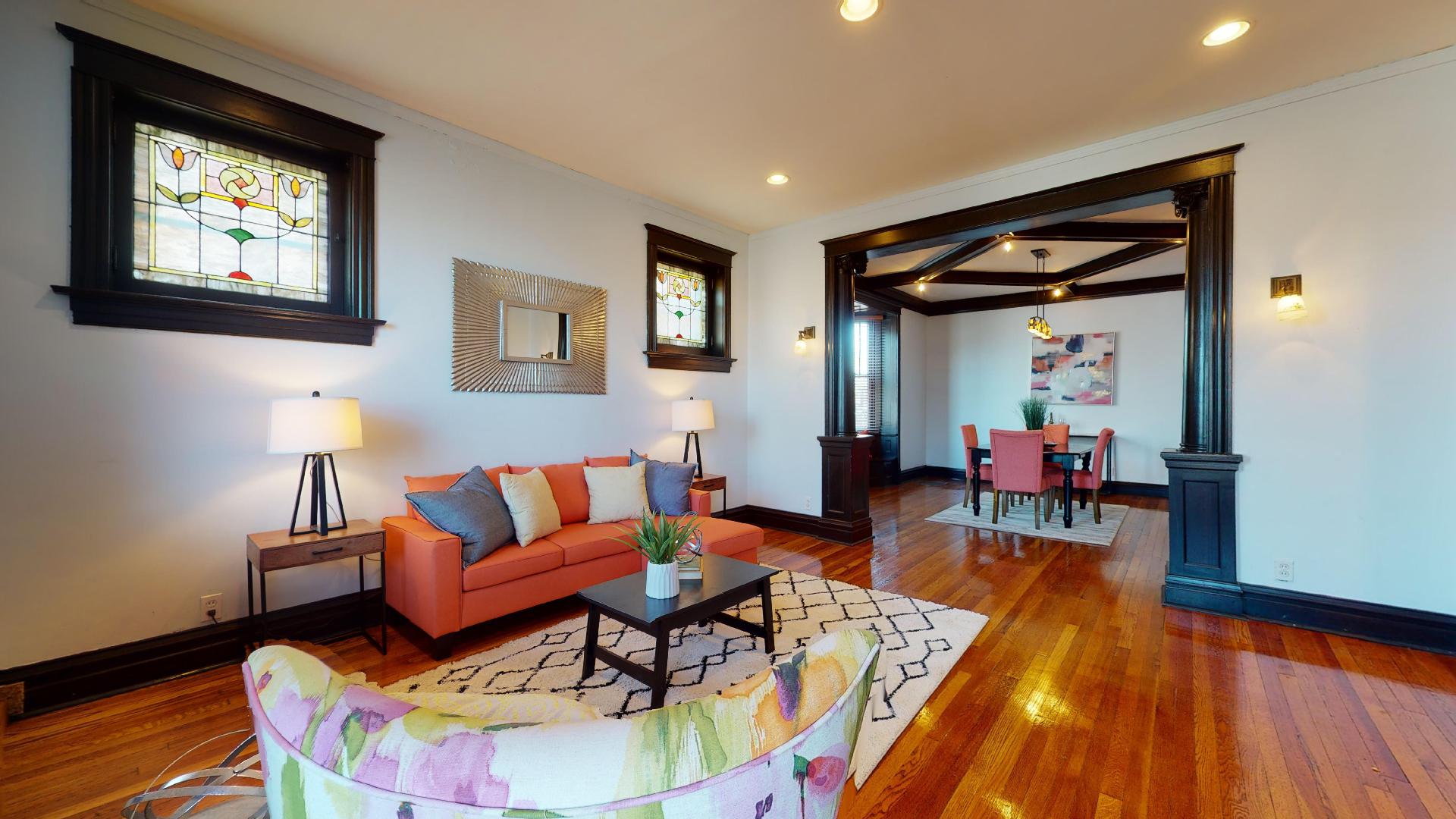 Your monthly condo fee includes contributions to a reserve fund for property repairs. Condo associations may assess separate fees for unexpected expenses or to fund major property improvements like roof replacement or parking lot repaving. In some instances, assessments are tacked on to the monthly condo fees in small amounts until the debt is paid off; in other cases, the assessment is a one-time charge that must be paid by each homeowner as a lump sum. You will want to get a copy of the condo financials to gain a full understanding of fees and assessments.
3. Condo Rules and Regulations
Every condo association has rules. Some associations may give owners most of the liberties of owning a stand-alone residence, while other associations' rules can be quite restrictive. Examples of rules you might find include no pets, no late-night laundry, or no outdoor decorations. The bylaws should also include all the operating procedures and policies for the condo association. Read the condo documents and rules carefully so you fully understand expectations.
4. Lifestyle and Location
Condos make ideal homes for those who lead busy lives and don't spend much time at home and homeowners who want to spend less time and energy on maintenance. If you want a private yard and enjoy rehab projects, obviously, a condo isn't the ideal scenario. Consider your current and future lifestyle and make sure a condo is the right fit. Likewise, consider the location of the building (access to services, amenities, and public transit) and your unit (corner unit, views) – all of these can impact your quality of life and your resale value.
5. Realtors and Lenders with Condo Experience
The purchase contract for a condo is not the same as it is for single-family residences.  There are different contingencies than the common contingencies found in a residential purchase contract so you will want to work with a REALTOR® experienced in condos so that no detail is missed.
Financing of a condo can be tricky, as many lenders and loan products do not allow condo purchases. Condos are very often purchased with cash due to the regulations of lenders and programs. But an experienced lender can find the right loan product and get you pre-approved.
Bottom Line
Condo living can offer a low maintenance lifestyle at nearly any price point. Ensure your investment is a smart one – do your due diligence. Do not be afraid to ask a lot of questions. We have helped both condo sellers and buyers in St. Louis and we can help you navigate the experience and find your perfect condo home. We have four condos currently available and each one is located in highly desirable neighborhoods, close to parks and other amenities. Contact us today to get started.