Kitchen Design Done Right
In his 2008 book The Way We'll Be, pollster, author, trend-spotter, and thought leader John Zogby identified four mega-trends that he believed are shaping the trajectory of the American culture and fundamentally redefining the American Dream and the homes that have come to embody that dream. They are:
Living with limits: Leaner, smaller, more personal and personalized
Embracing diversity: Global, networked and inclusive
Looking inward: Who I am, not what I own
Demanding authenticity: Searching for authenticity in a make-believe world
Fast forward ten years and tiny houses have become mainstream, decluttering has become a major movement, and home buyers are increasingly looking for ways to personalize how and where they live.
A LEANER KITCHEN
This brings us to the magic of 301 Park Avenue in Glendale.  The current owners – let's call them Mr. and Mrs. Park,  fell in love with the nearly century old home in 2011 because of its great bones, location, yard, and unique Dutch Colonial architecture. Over the past seven years they've lovingly updated every single room to some extent, with the kitchen receiving the bulk of their attention. Older homes often have kitchens with smaller footprints, so the owners focused on finding unique ways to personalize the space and make it a lean, but highly functional space.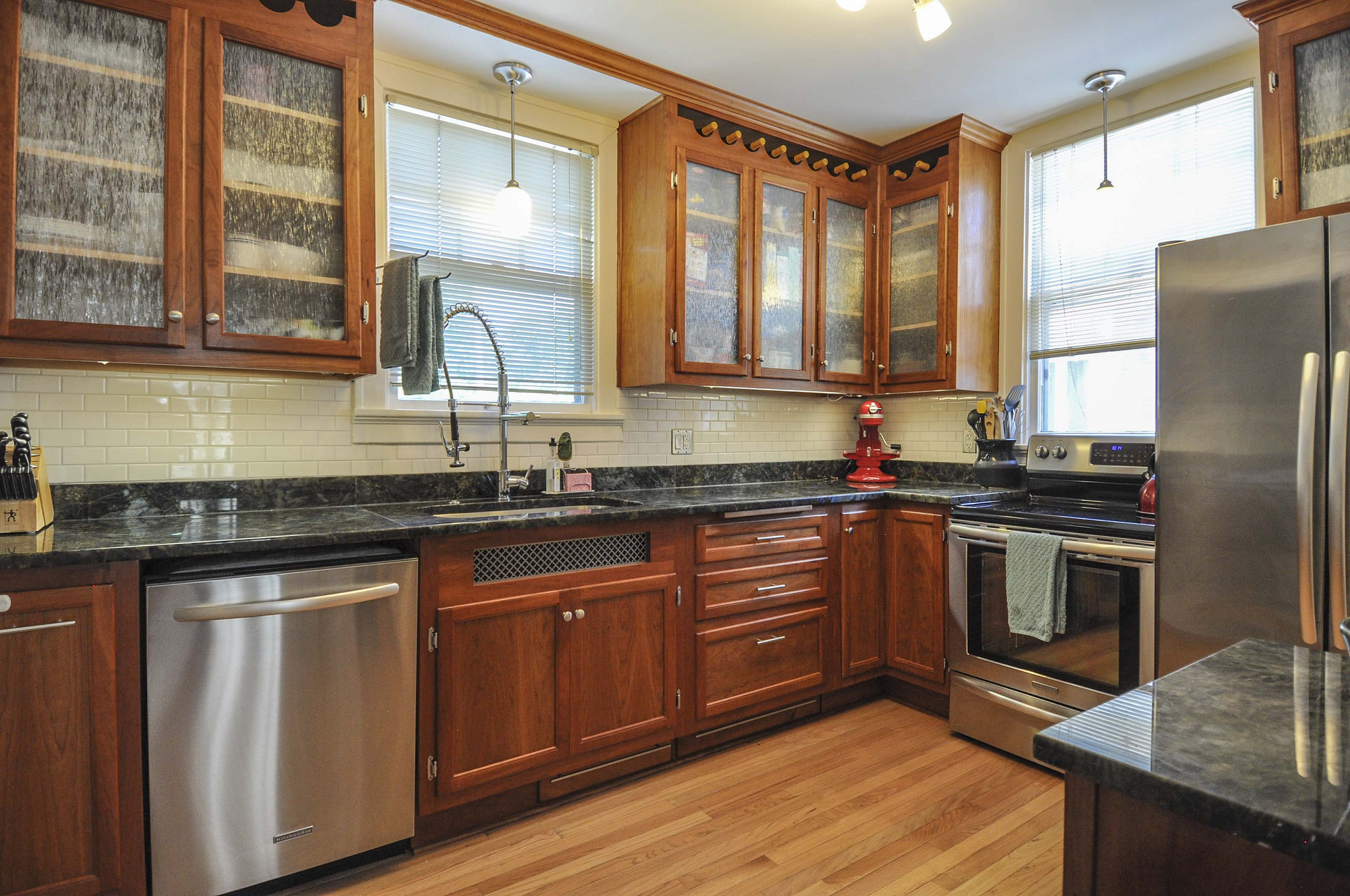 Unique space-saving features were integrated to create a kitchen that is a delight to work in. Shallow drawers at the toe kick area provide ample space for cookie sheets and glass bakeware.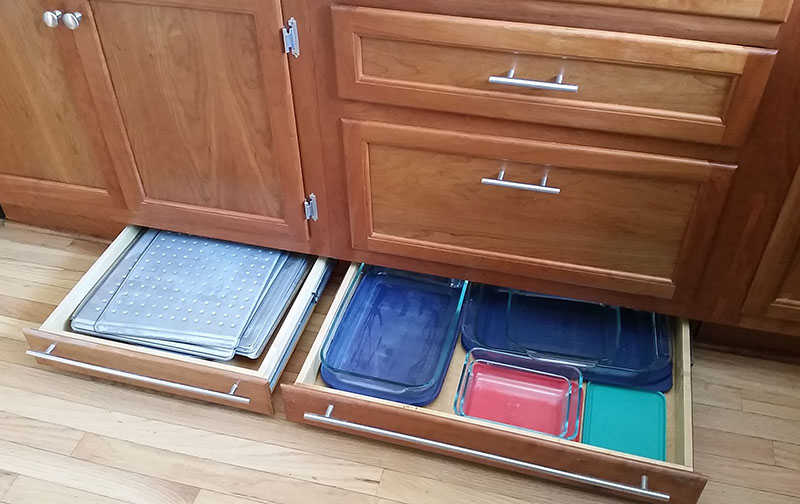 Wine storage is integrated along cabinets and under crown molding, holding up to 16 bottles.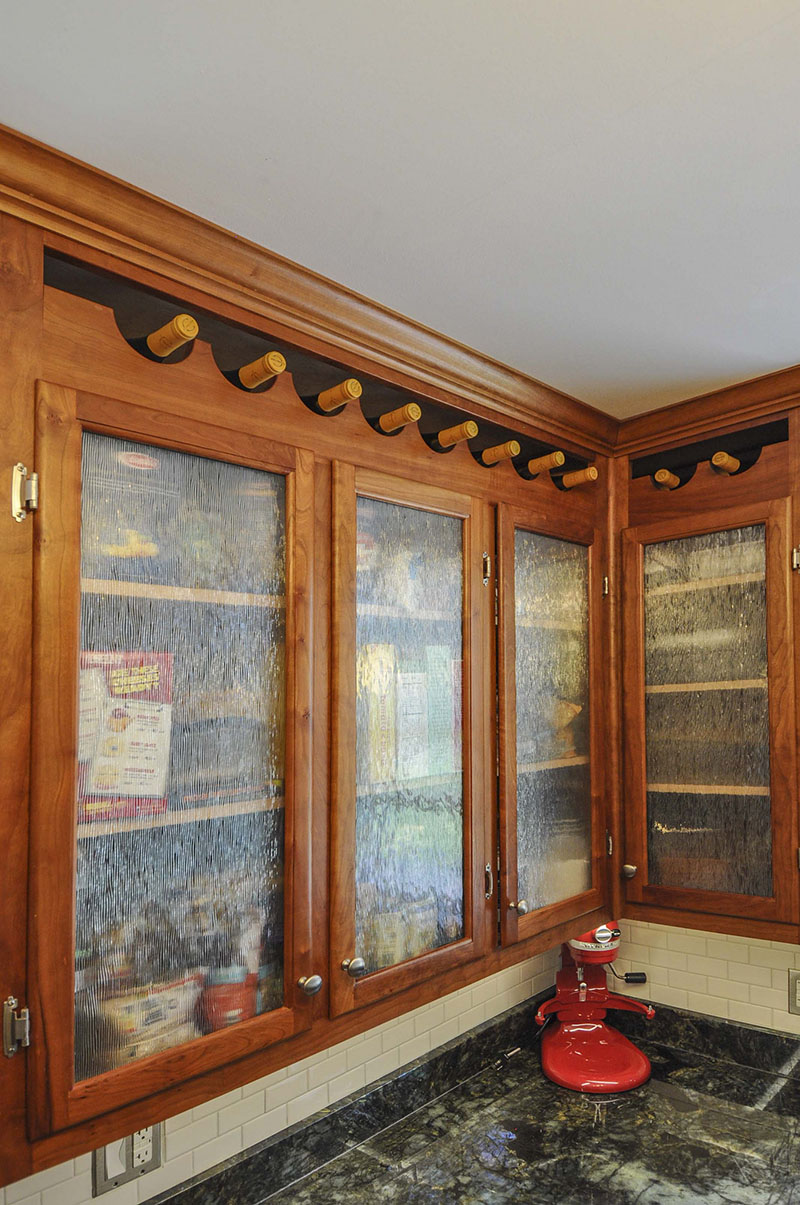 What could have been an awkward wasted space next to the dishwasher was turned into a slide out for pots, lids, and measuring cups.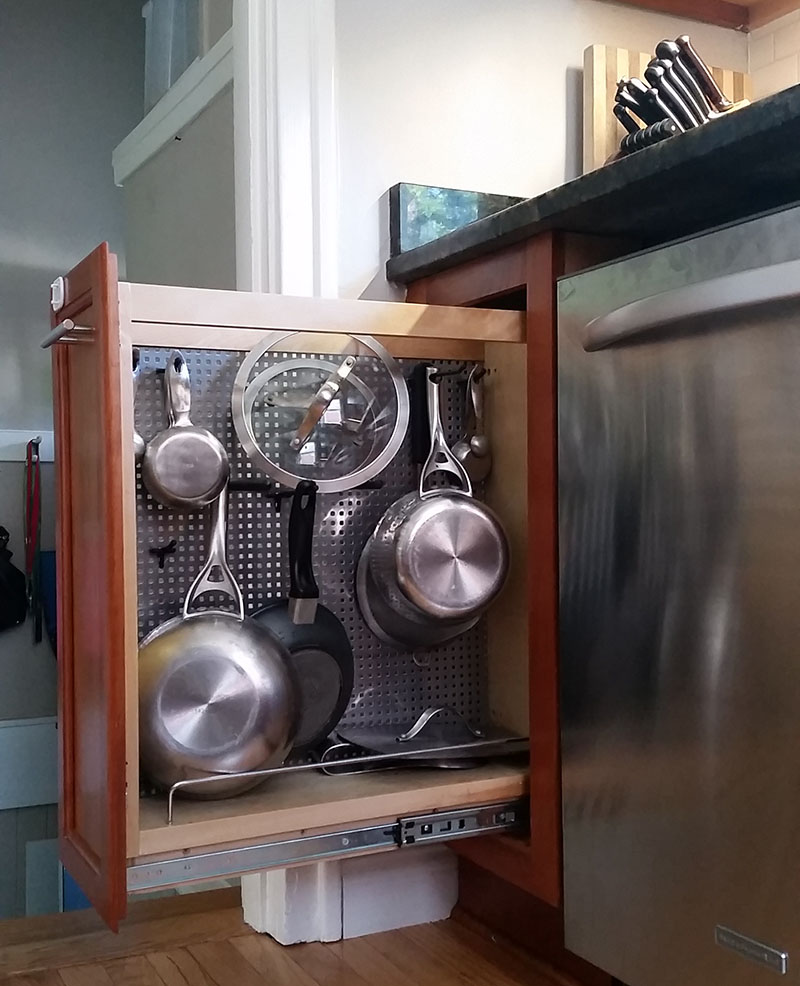 A handcrafted cutting board has permanent storage under counter and slides out easily when needed.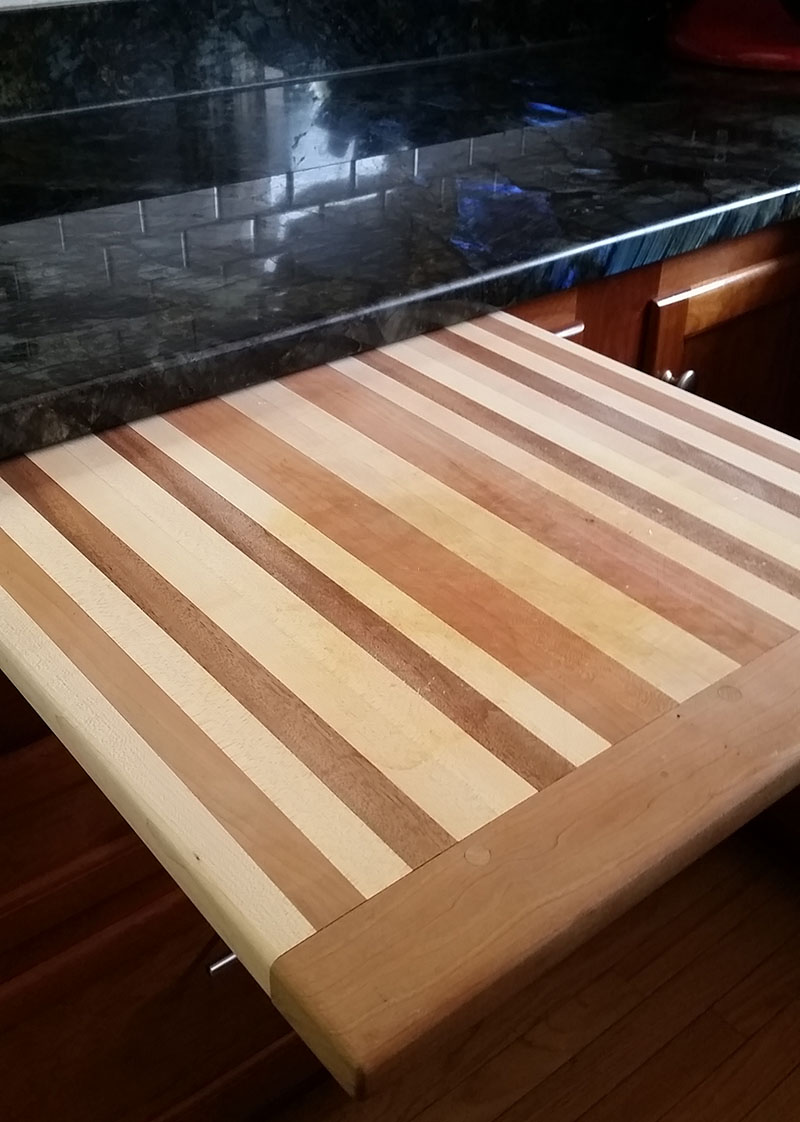 The space between doorways was the perfect location for a custom spice rack, a surprise birthday gift made by Mrs. Park's mom.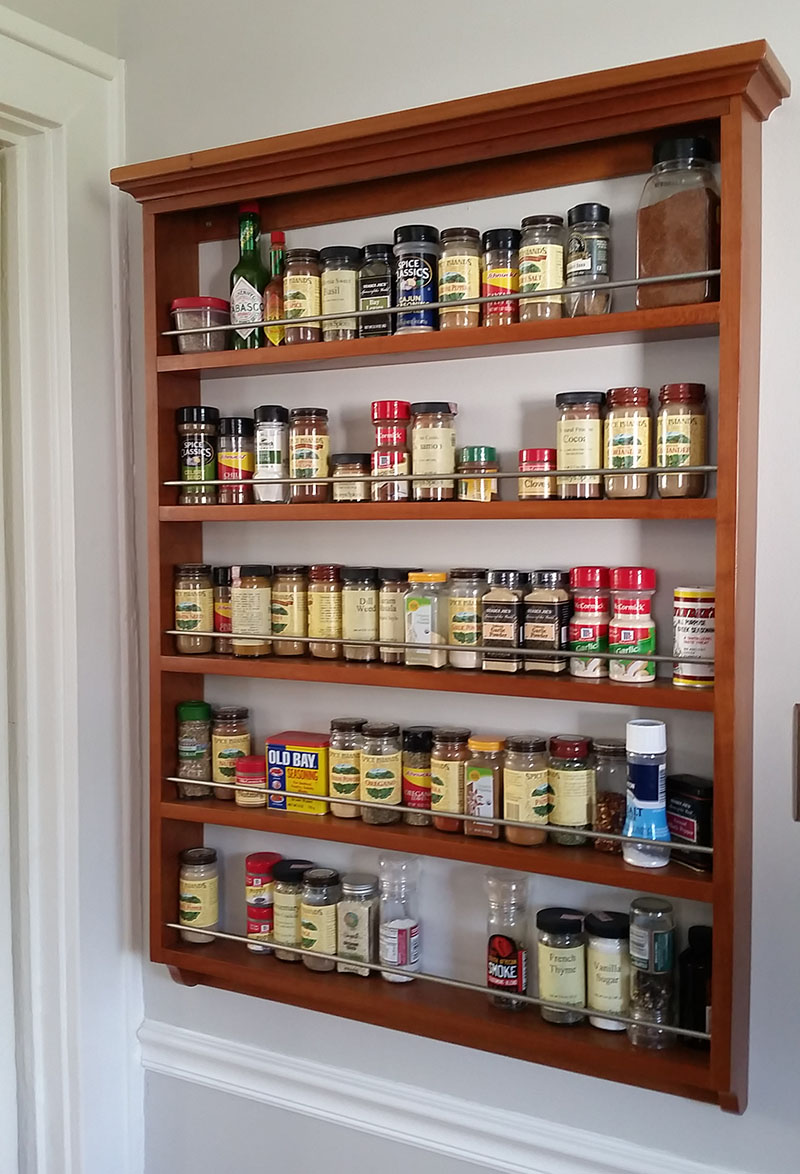 A coffee and microwave station has hanging canisters above, which can be used for an indoor herb garden, coffee supplies, or utensil storage.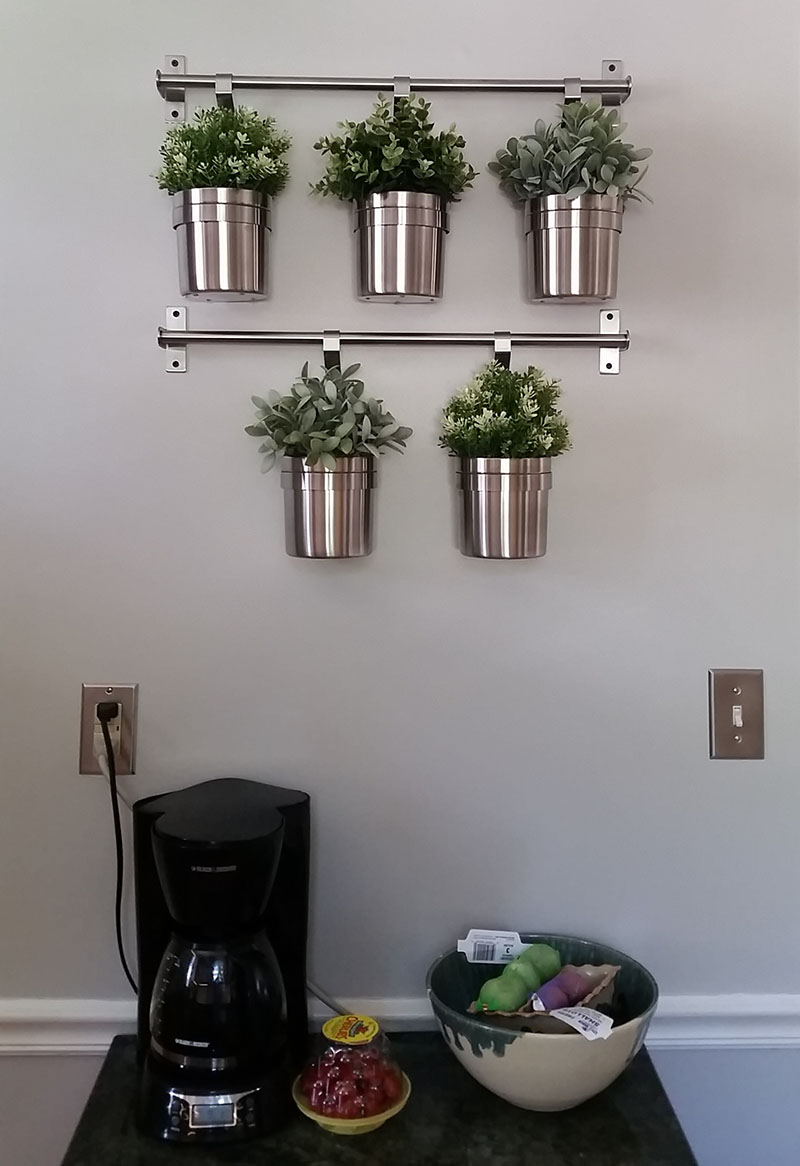 A Personalized Kitchen
The couple really went the extra mile to personalize the kitchen. They spent almost a year building the cherry cabinets from scratch. Mrs. Park's mom is a woodworker who specializes in restoring double hung windows. She has a woodworking shop in Webster Groves and the couple would spend at least two nights a week, sometimes more, working on the cabinets with her help.  The insides are solid maple and the shelves are fully adjustable. There are extra shelving pieces in the basement for the next owners if they want to reconfigure the inner shelves.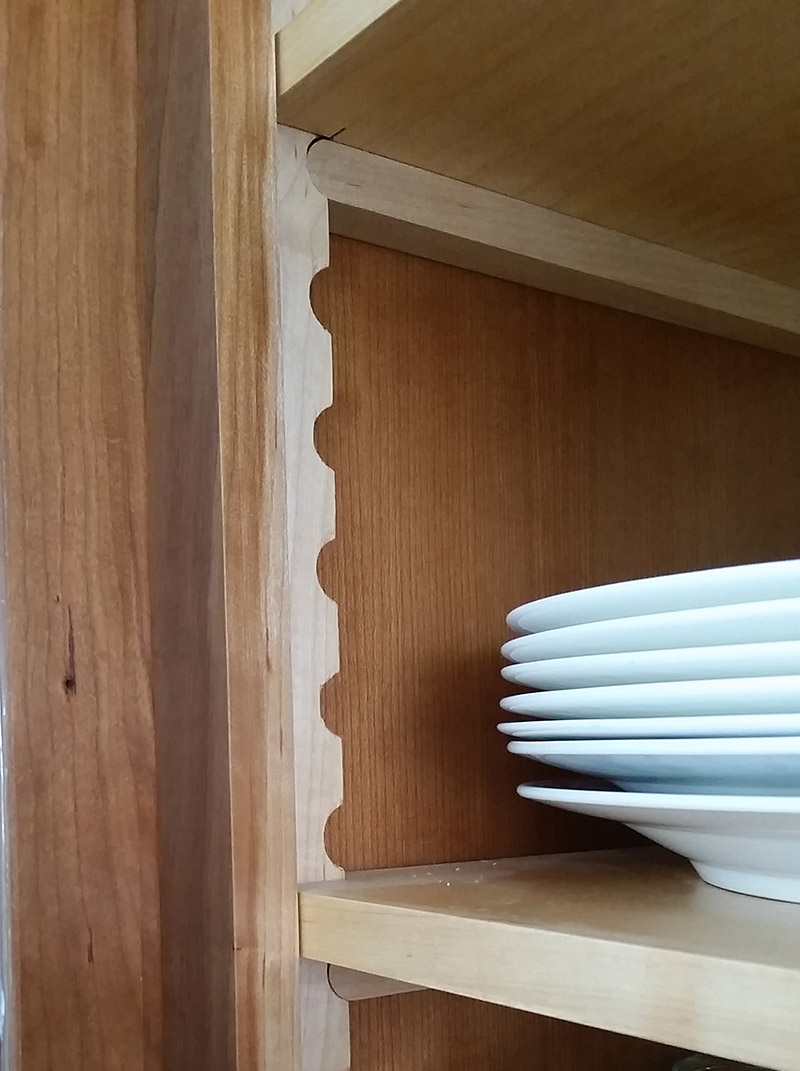 The couple used textured art glass fronts that provide some transparency but still hide contents of the cabinets. Quality hinges and closures were integrated throughout, along with under cabinet lighting.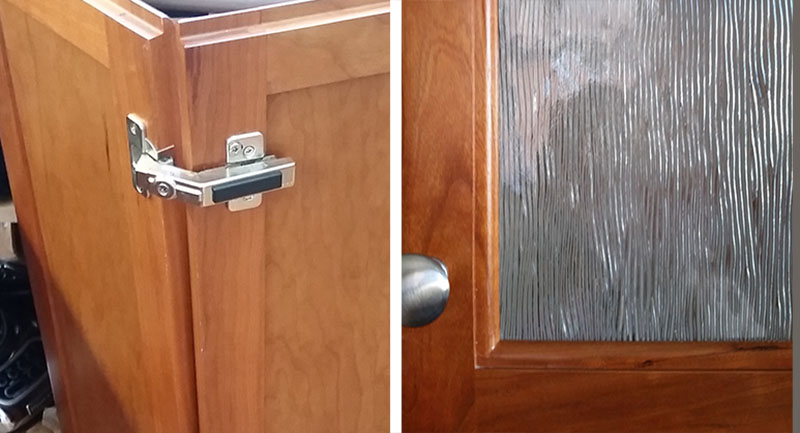 A huge single basin sink and gooseneck faucet add sleek functionality and a towel rack is within easy reach. Premium stainless steel KitchenAid appliances ratchet up the wow factor.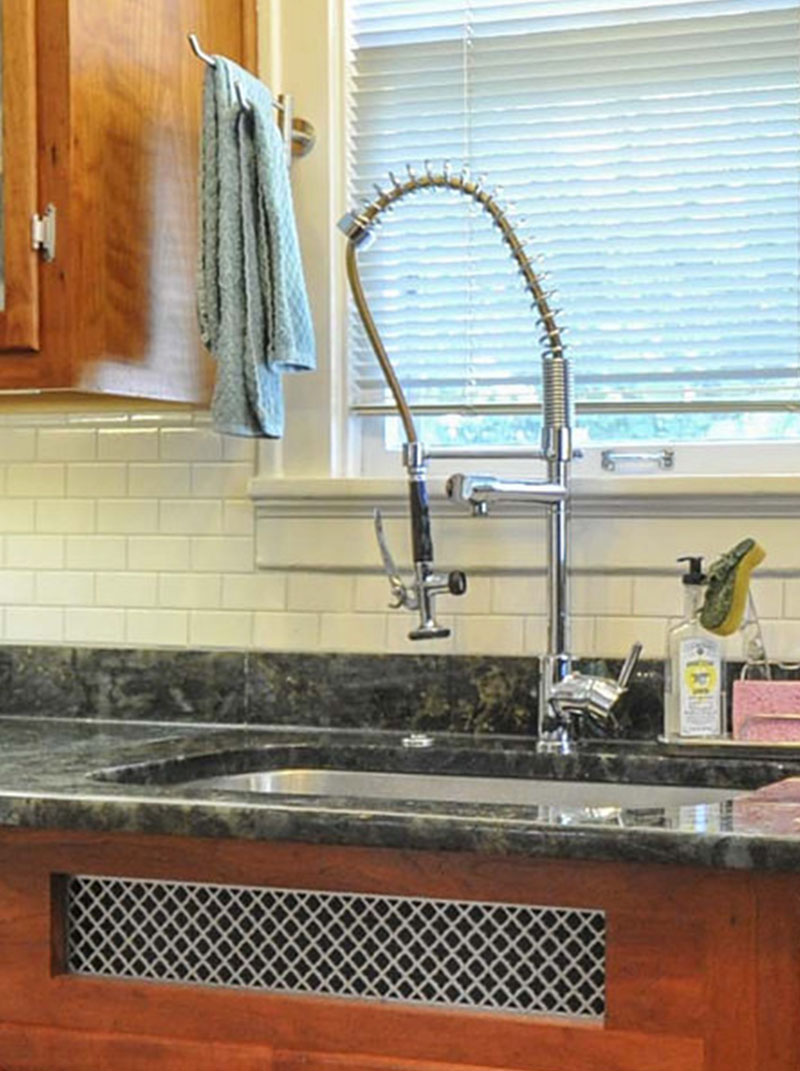 The crème de la crème of the kitchen are the gemstone-grade labradorite counters. Labradorite is a member of the Feldspar family and is treasured for its remarkable play of color, known as labradorescence. After looking at hundreds of slabs, the one Mr. and Mrs. Park chose for their kitchen has a blue glow in certain light and at different angles that is positively iridescent. Labradorite was an expensive choice, but because of the size of the kitchen, this was an area where they decided to splurge.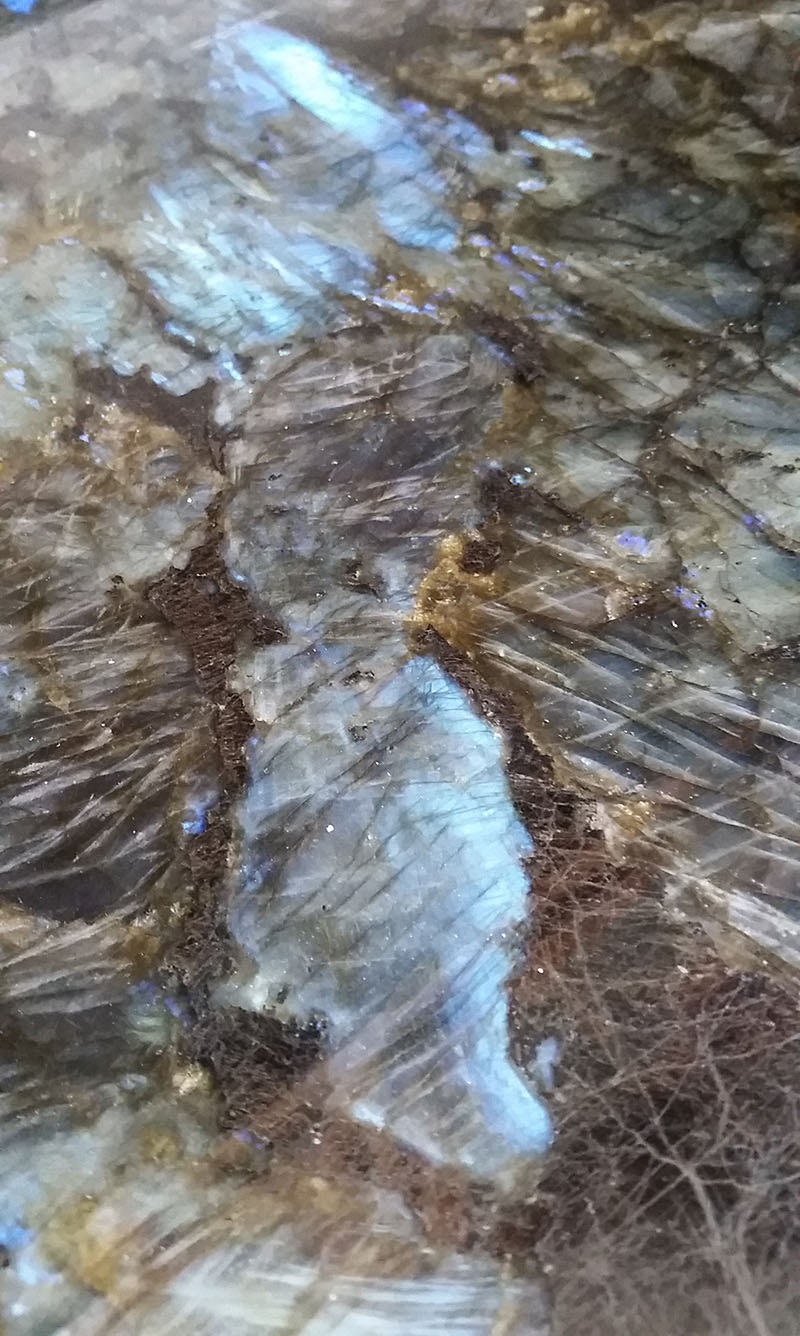 So as you can see, careful attention to the details can result in a beautiful and highly functional space, no matter the size. The high quality materials and finishes in the kitchen at 301 Park will delight you at every turn. It is an authentic space that matches the time period of the home, and feels warm and well-cared for, because it has been.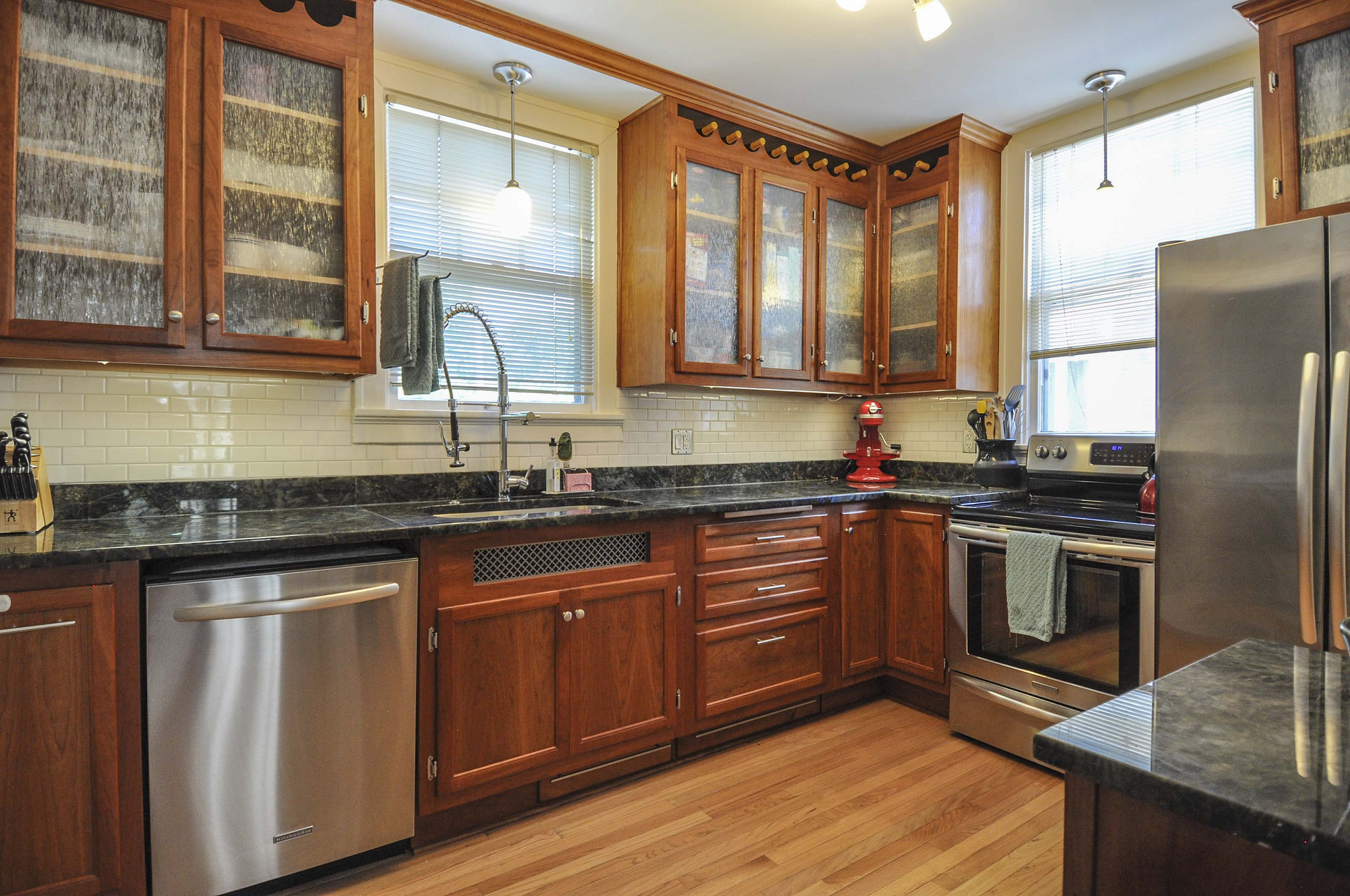 sources