St. Louis Holiday Home Tours
As the holiday season approaches, many communities and homeowners open their doors to share the festive magic of their holiday decorations. Holiday home tours have become a beloved tradition, offering a unique and heartwarming experience for visitors, an often raising funds for non-profit community organizations. Below is a list of some popular tours.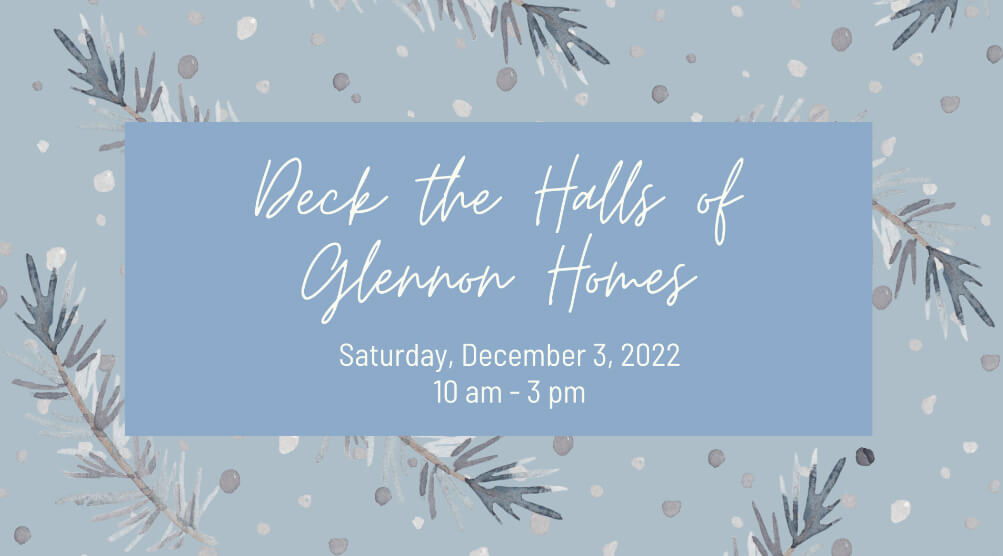 Deck the Halls of Glennon Homes Tour
Saturday, December 9 10am-3pm
Tickets: $40 and can be purchased at Deck The Halls website.
St. Louis Homes + Lifestyles and the SSM Health Cardinal Glennon Children's Hospital Guild are pleased to present a self-guided tour of 4 beautifully decorated homes for the holidays by some of the top STL design teams and talented homeowners while raising money for the children cared for by SSM Health Cardinal Glennon.
Only online pre-pay accepted. The list of participating homes will be emailed the day before the event. All ticket proceeds to benefit SSM Health Cardinal Glennon Children's Hospital.
---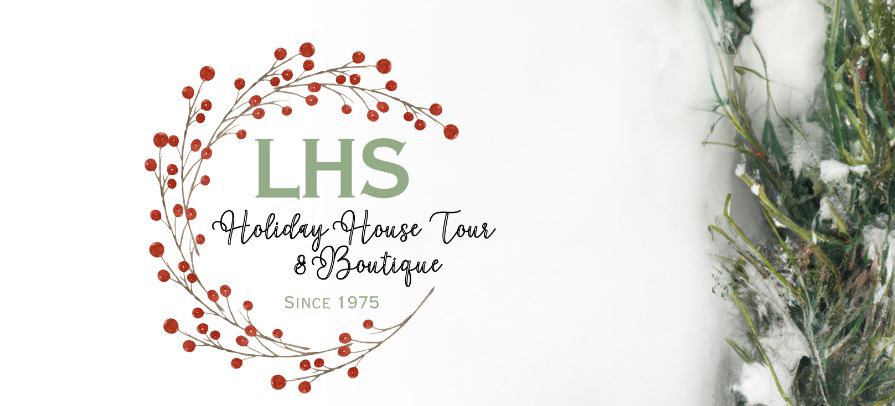 Lindbergh Holiday House Tour and Boutique
Saturday, December 3, 2023 from 11am – 4pm
Tickets: $20-25 and can be purchased at LHSHouseTour.
Mark your calendars for Sunday, December 3, 2023 for the return of the Lindbergh High School Holiday House Tour & Boutique! Tour 5 beautiful and unique homes and shop from local crafters and vendors at the boutique at Lindbergh High School.
---
Lafayette Square Parlor Tour and Holiday Market
Sunday, December 10, 2023 10am – 4pm
Tickets: $35/advance / $40 day of and can be purchased at LayfayetteSquareHouseTours
Save the date – Sunday, December 10, 2023 from 10:00 am to 4:00 pm. Tickets go on sale October 18, 2023 with a special pre-sale at the September 9, 2023 Concert in the Park.
---
Historic Saint Louis Holiday Home Tours
Saturday, December 2, 2023 from 10am – 4pm
Tickets: Go on sale in November and vary by location. Visit the Historic Saint Louis website www.historicsaintlouis.org to discover your newest, spirited holiday tradition.
Twenty-six historic houses, museums, and privately-owned homes are joining together to present a splendid grand tour. For this one-day event, each venue will be decorated with a festive flair and may offer costumed skits, music, other seasonal activities, and refreshments. Locations include Affton Oakland House, Campbell House Museum, Chatillon-DeMenil Mansion, The Centre for French Colonial Life, Hawken House and many others.
---
Soulard Parlor Tour
Saturday, December 2nd
Tickets on sale November 1st at soulard.org
The Soulard Parlor Tour is one of the oldest home tour fundraisers in St. Louis and the pride of the Soulard neighborhood. The tour typically includes six or seven historic residences and other structures in traditional holiday atmosphere.
---
Kirkwood Historical Society Home Tour
Sunday, December 2, 2024 from 1-5pm
Tickets, priced at just $25, are available online or can be acquired in person on the event day at the Kirkwood Historical Society at 302 W. Argonne Drive.
The Kirkwood Historical Society is partnering with Kirkwood City Lifestyle Magazine, Roeser Home Remodeling and Audi Exchange Kirkwood for "Building for the Next 100 Years." This unique home tour explores five newly constructed luxury homes designed by award-winning architects and builders who are building homes for families for the next 100 years. Tour homes by Herring Design and Development, Hibbs Luxury Homes, Studio Lark Architecture and Interior Design, and NJL Custom Homes.
---
Historic Florissant Annual Holiday House Tour
Saturday, November 26, 2023 from 1-6pm
Tickets: $25 per person and can be purchased at the Florissant Marketplace, Korte's Frame Shop and Dooley's Florist all located on St. Francois Street. Tickets may also be purchased at the Gittemeier House or over the phone by calling 314-565-1468.
Kick off the holiday season during Historic Florissant's Annual Christmas House Tour.  Purchase tickets early for this event as it sells out fast! Visit 15 sites in the Old Town Florissant area. Travel by car, golf cart or walk at your own pace to visit private homes, museums, and merchants all decorated for Christmas.
---
Magic Chef Mansion & Campbell House Mansion Holiday Tours
December 1 – 2 from from 5pm-8pm
Tickets: $40 in advance / $50 day of and can be purchased at EventBrite.
Join the two jewels of historic preservation in St. Louis for a special holiday open house, featuring the Campbell House Museum and Magic Chef Mansion. On this holiday evening, guests have the opportunity to see both homes in all their Christmas splendor.
---