Downsizing for an Adventure-Ready Lifestyle
Let the Fun Begin!
Jean and Steve, a loving couple who had spent more than two decades in their adored large house in Clifton Heights, decided to embark on a journey of downsizing with the help of the Dawn Griffin Group. Their story demonstrates how they successfully transitioned from a spacious family home to a more manageable and adventure-ready lifestyle. They rightsized to fit their needs.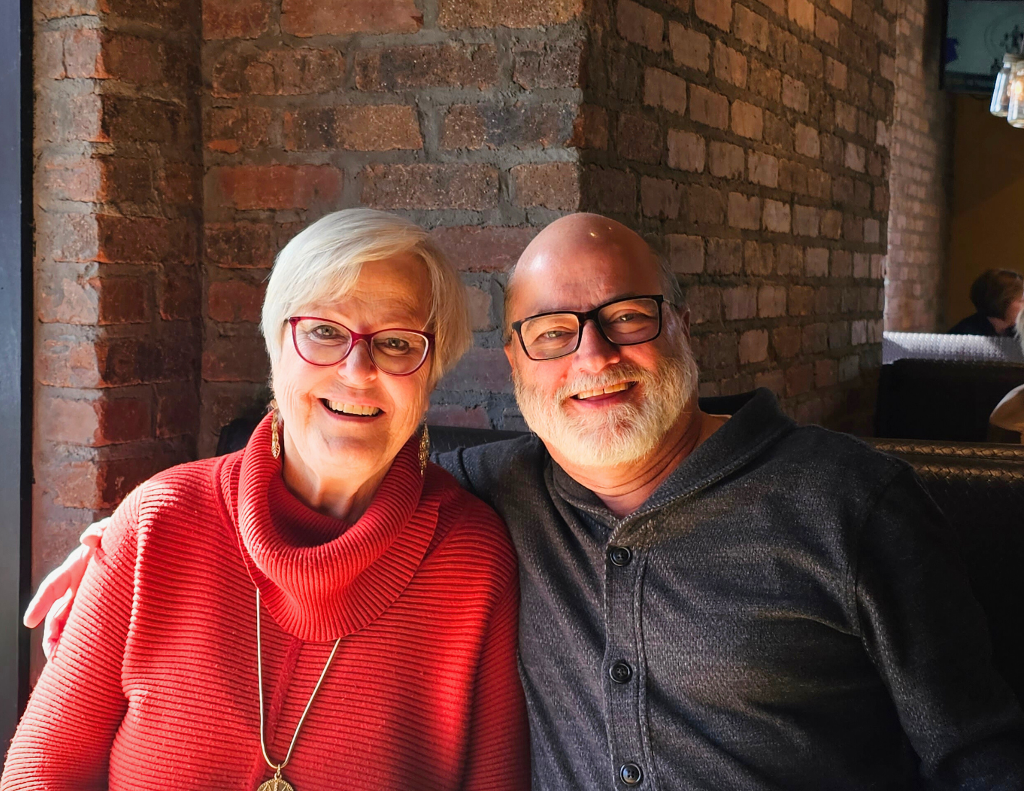 Background
Jean and Steve's journey began in their spacious Clifton Heights home, where they had lived for over 20 years. They raised their child in this house and created countless cherished memories. From hosting foreign exchange students to hosting extravagant holiday parties – it was HOME. It had seen its share of joyous gatherings and was a source of pride in the neighborhood.
Several factors led Jean and Steve to contemplate downsizing:
The presence of stairs in their large house had become a challenge as they grew older.
Maintaining the substantial property was becoming increasingly labor-intensive.
Closer proximity to their daughter, who had unexpectedly been diagnosed with Multiple Sclerosis (MS).
A long-held dream of traveling beckoned, and they wanted to realize it.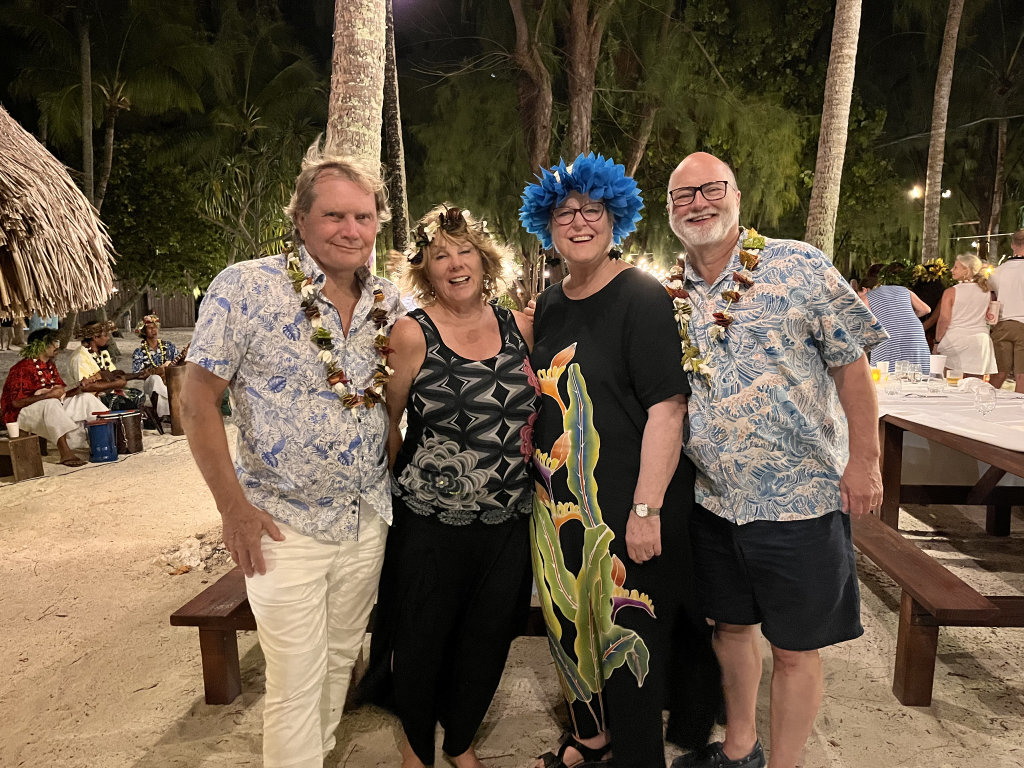 Choosing the Dawn Griffin Group
Approximately six months before Jean's retirement, she reached out to the Dawn Griffin Group to begin the downsizing process. She interviewed several real estate agents but ultimately chose Dawn Griffin for two key reasons:
A strong intuitive feeling that Dawn was the right fit for them.
Dawn's comprehensive marketing plan, which reassured them that their home would be well-represented in the market.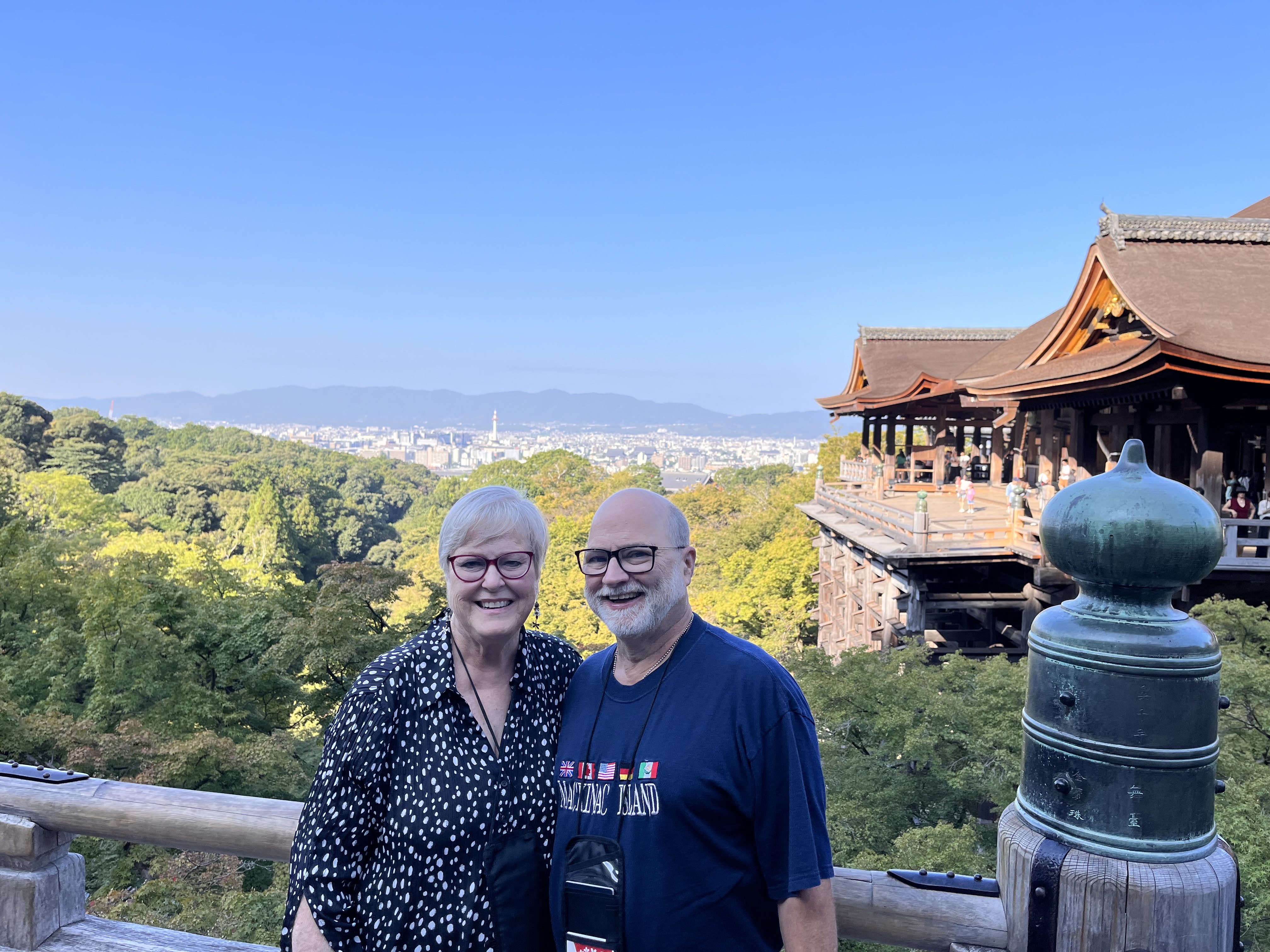 The Downsizing Plan
The downsizing process was a meticulous and well-executed 2-step plan:
Step 1 – Maximize Sale Value
In this phase, Jean and Steve maximized the sale value of their current home. They made several updates and renovations, addressing long-pending tasks and addressing any loose ends. Paint colors and other advice provided was invaluable. These improvements ensured that the property would attract prospective buyers and command a competitive price.
Step 2 – Begin the Search for a New Home
Simultaneously, they began studying the real estate market and viewing smaller homes. This phase involved a steep learning curve as they explored new areas and weighed the pros and cons of urban versus suburban living. While Steve had grown up in South City, they were initially uncertain if they were ready to leave the city. Through diligent research and home tours, their comfort with the idea of relocating to a different neighborhood grew.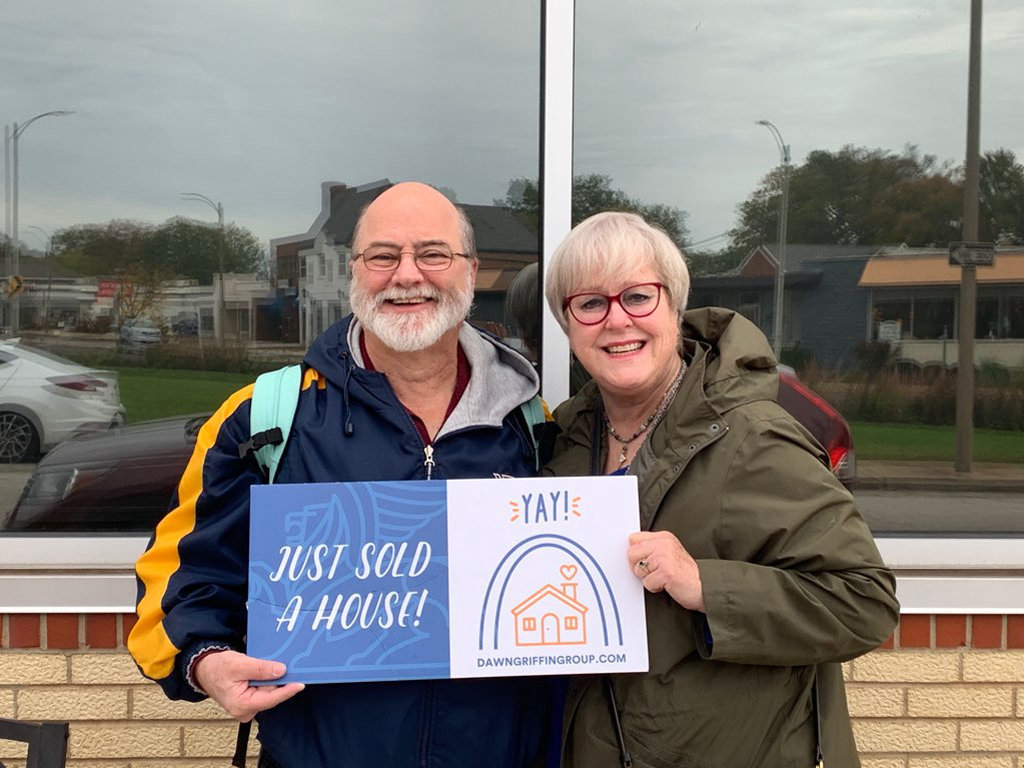 The "One Move" Strategy
Jean and Steve were committed to not moving twice, so a unique approach was in order. They purchased their new home first, using the interim period to paint and upgrade the property to their liking. Once they had comfortably settled in their new home, they prepared their old house for sale. They had the home staged with Carousel Home Staging to optimize its appeal. By successfully selling their previous home the avoided the inconvenience of moving twice.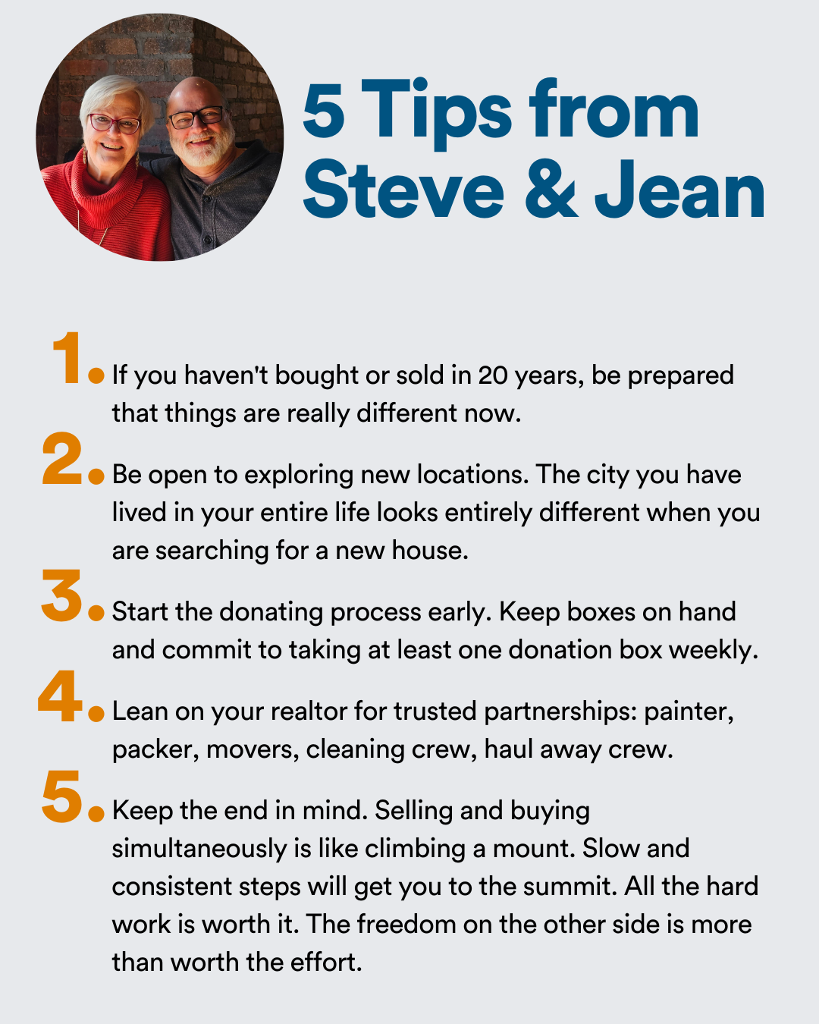 The Downsizing Result
Since the downsizing transition, Jean and Steve have been on once-in-a-lifetime vacations that had long been on their bucket list. For example, they embarked on several grand adventures, including sailing throughout the South Pacific on a 6-masted sailboat and taking an extensive 21-day journey through Southeast Asia and Japan. Additionally, they are just a five-minute drive from their daughter. The downsizing process, guided by the Dawn Griffin Group, allowed them to realize their dream of travel and live a more manageable lifestyle.
Conclusion
Jean and Steve's story serves as an inspiring example of how downsizing can be a successful achievement with the right guidance and planning. With the support of the Dawn Griffin Group, the seamless transition from their cherished family home to a new chapter filled with adventure and fulfillment is complete. This case underscores the importance of a well-thought-out downsizing strategy and the crucial role of experienced real estate professionals in making such dreams come true.

Not sure if you want to downsize our rightsize? Download our FREE DOWNSIZE VS. RIGHTSIZE CHECKLIST  to help you determine which option may be right for you or contact us for a free consultation.