Best Times of the Year to Buy Things for Your Home
Whether you're a new homeowner looking to outfit your space or someone who has been in their home for a while and is ready for upgrades, knowing the optimal times to buy things for your home can result in big savings. From mattresses and appliances to tools, furnishings, materials, video doorbells, and security systems, this article provides valuable insights into the best months and holidays to shop for these items, helping both new and seasoned homeowners transform their homes cost-effectively.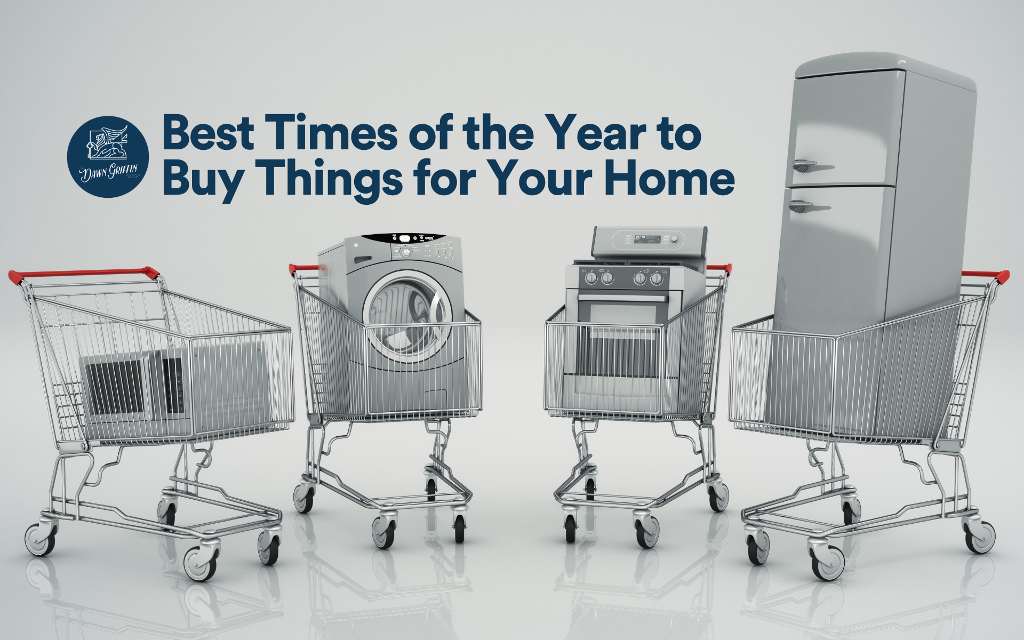 Appliances
If you're looking to upgrade your kitchen or laundry appliances, consider shopping in September and October. This is when manufacturers typically release their new models, causing retailers to discount older ones. Additionally, major appliance sales occur during Black Friday and Cyber Monday, making November an excellent time to score deals on refrigerators, stoves, dishwashers, and more.
Tools
For DIY enthusiasts or professionals, buying tools during the holiday season can be a smart move. The months of November and December offer numerous discounts on tools and hardware, thanks to Black Friday and Christmas sales. Be on the lookout for special tool bundles and discounts on high-quality brands during these months.
Mattresses
The ideal time to buy a new mattress is during the months of May and September. These months coincide with two major holidays – Memorial Day and Labor Day – when retailers offer substantial discounts on mattresses. Stores often clear out old inventory to make way for new models, making these months the perfect opportunity to snag a comfortable mattress at a fraction of the cost.
Furnishings
When it comes to furniture, the best times to buy are typically in July and January. Retailers often introduce new furniture collections in February and August, making the months before (January) and after (July) ideal for clearance sales. You'll find markdowns on sofas, dining sets, bedroom furniture, and more.
Building Materials
If you have home improvement projects planned, buying building materials in October is a wise choice. During this month, many home improvement stores offer discounts on lumber, paint, flooring, and other essential materials in preparation for the winter season. Additionally, the spring and summer months (March to August) are suitable for outdoor projects like landscaping and deck construction, as these materials often go on sale.
Electronics
While not a direct home purchase, electronics can enhance your home experience. The best time to buy electronics like TVs, sound systems, and smart home devices is typically during the Black Friday and Cyber Monday sales events in November.
Video Doorbells and Security Systems
To get the best deals on these items, consider shopping during the summer months, specifically in July and August. Many retailers offer discounts and promotions on smart home security devices during these warmer months when homeowners are focusing on home safety and security. Additionally, keep an eye out for Prime Day deals in June or July if you're an Amazon Prime member, as they often feature discounts on popular video doorbell brands like Ring.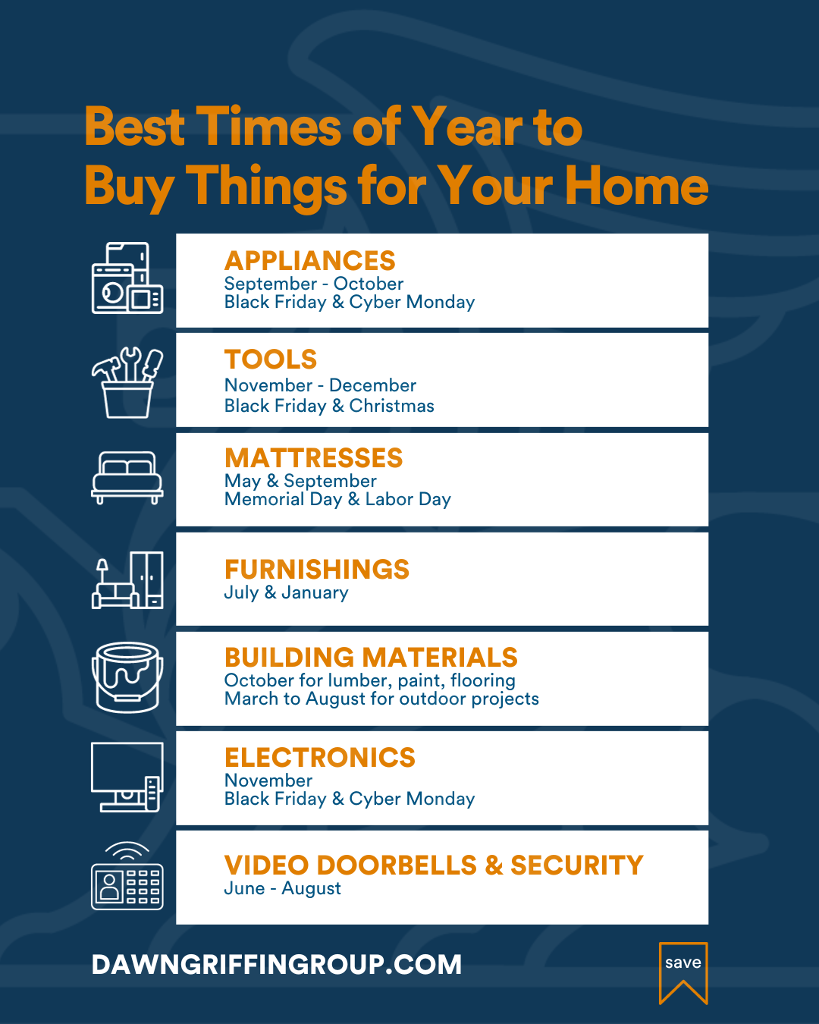 In conclusion, timing plays a crucial role in saving money when you buy things for your home. By planning your purchases around specific months and holidays, you can make significant savings on mattresses, appliances, tools, furnishings, and materials. Keep an eye on sales events, clearance discounts, and special promotions to make the most of these opportune moments and transform your home without breaking the bank.