Remodeling Cost vs. Value Report for St. Louis
Trying to get the most bang for your remodeling buck? This is always an important consideration, but becomes especially so if you are planning on selling your home within the next 12 months. The  Remodeling Cost vs. Value Report compares average cost for 22 popular remodeling projects in regional markets across the country with the value those projects retain at resale.
Every other year they report information specific to St. Louis. Check out the latest trends ROI trends.
TOP 3 EXTERIOR REMODELING PROJECTS for st. louis
Garage Door Replacement: Recoups in resale 92.1%
Manufactured Stone Veneer: Recoups 89.1%
Siding Replacement – Vinyl: Recoups 73.9%
TOP 3 INtERIOR REMODELING PROJECTS FOR ST. LOUIS
Minor Kitchen Remodel – Midrange: Recoups in resale 64.5%
Bath Remodel – Universal Design: Recoups 57%
Bath Remodel Midrange:  Recoups 55.8%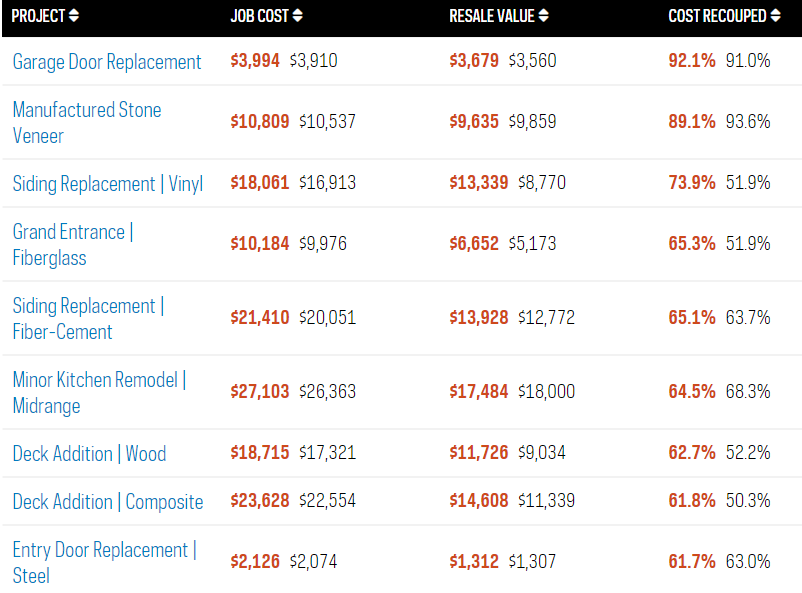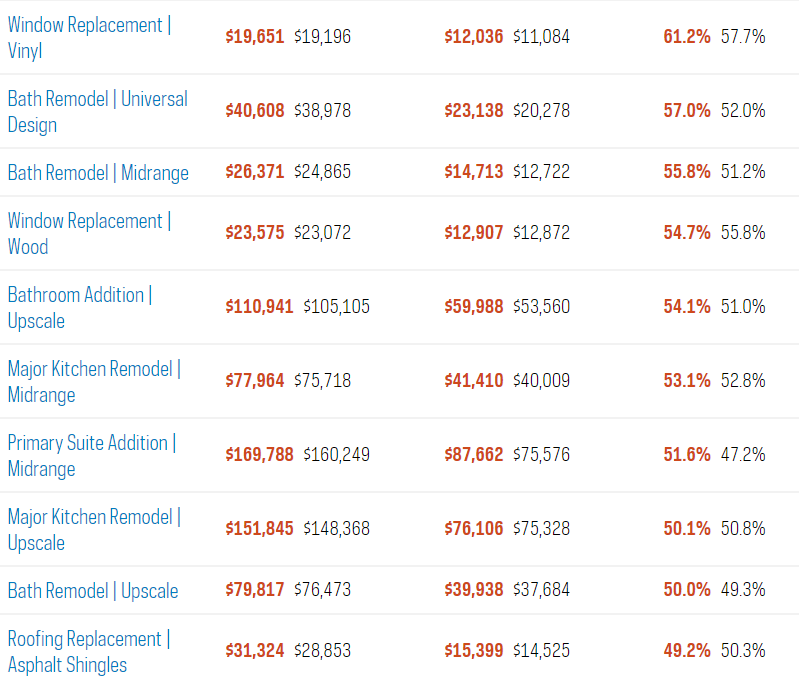 The report finds exterior improvement projects continuing a multiyear trend of providing the greatest return on investment (ROI) for homeowners. Indeed, 9 out of the top 10 projects with the highest ROI were exterior improvements for the St. Louis region.. The indoor exception, sitting at No. 6, is the minor kitchen remodel – a modest face lift of kitchen surfaces that offers a relatively high return when done prior to the sale of a house.
what these remodeling cost numbers mean to you
Of course, if you plan to be in your home for a long time, you will prioritize your projects based on necessity and comfort, rather than solely on return on investment. However, if you do plan on selling in the next year or so, please reach out to us. We can help you prioritize projects so that you aren't wasting time and money on updates. And even what exact neighborhood you are in can effect the ROI. Let's talk before you start.