Benton Park Neighborhood St. Louis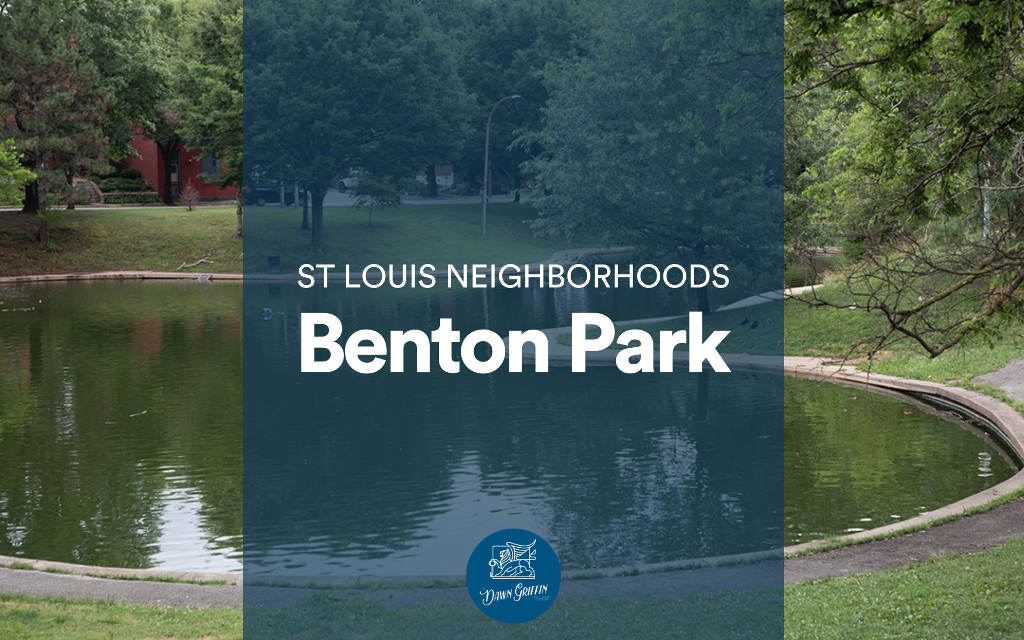 Benton Park offers a mix of 1800s homes, antique shops, art galleries, as well as casual restaurants and bars. Lake fishing and a rustic stone bridge are focal points at the namesake Benton Park green space. The Benton Park neighborhood of St. Louis is defined on the North by Gravois, on the South by Cherokee and Potomac, on the West by Jefferson, and on the East by I-55. The 2020 reported a population of 3,581 residents and 2,216 housing units.

History of the Benton Park neighborhood
The Benton Park neighborhood was established in 1866, and named after Missouri's famous Senator Thomas Hart Benton. The area began to build up soon after the Civil War and, by 1875, had become a semi-urbanized district. Initially, Benton Park served as a hub for German immigrants, with their influence still evident in the area's architecture and cultural heritage. As the neighborhood grew, it attracted several breweries due to its location above a system of caves that were ideal for beer storage, or "lagering" in German, as many of the popular German styles require. The former Falstaff and Lemp breweries were within the neighborhood boundaries, with the North American headquarters of Anheuser-Busch InBev nearby.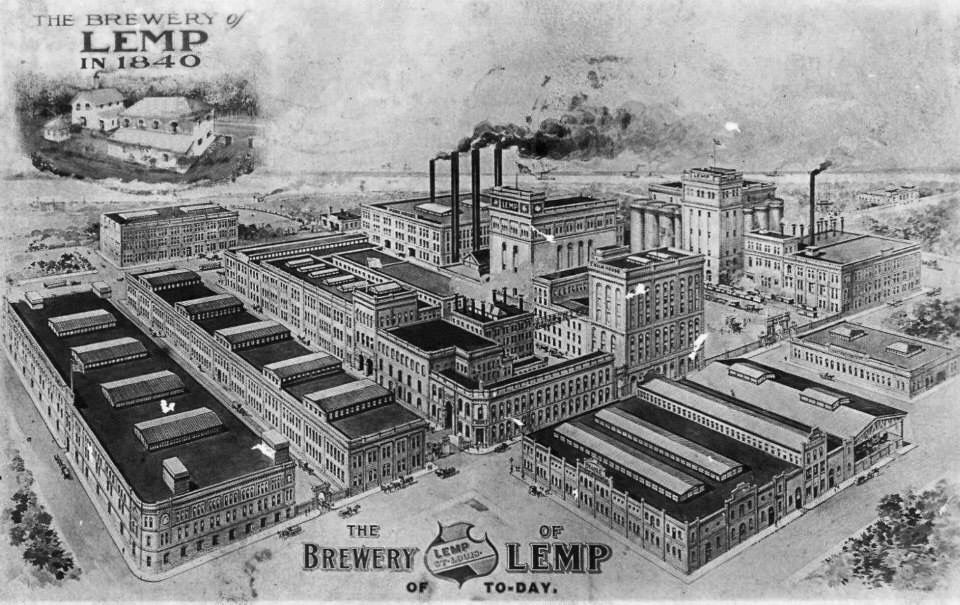 The crown jewel of the neighborhood is undoubtedly Benton Park itself, a beautifully maintained green space spanning over 14 acres. This urban oasis offers residents and visitors a tranquil escape from the hustle and bustle of the city, complete with walking paths, a playground, and a picturesque gazebo. Other parks within the neighborhood boundaries include Carnegie Park, Cherokee Park, and Fremont Park, and Aboussie Park.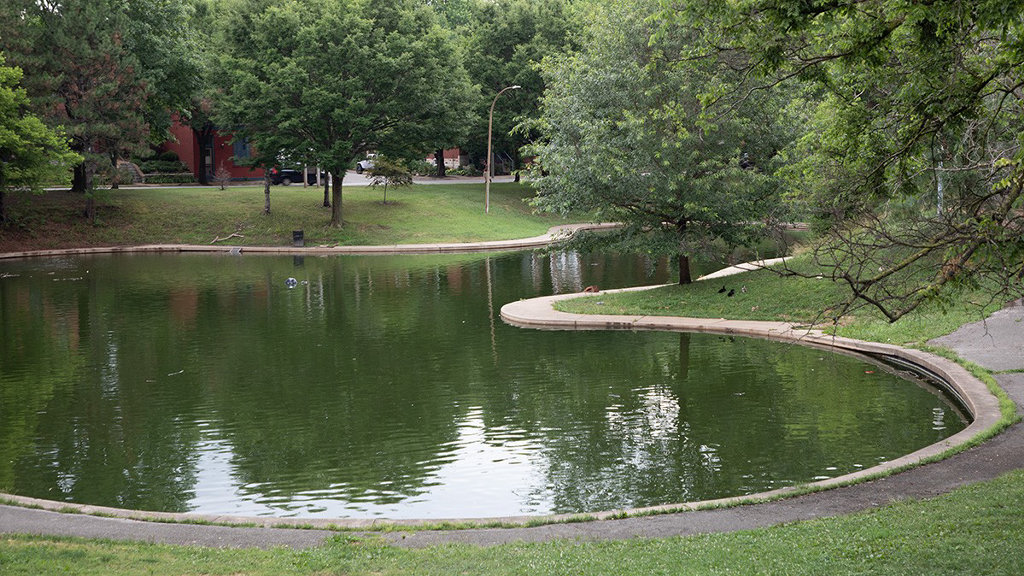 Benton Park neighborhood Housing
Over the past decade, there has been a notable transformation in the neighborhood due to the expansion of development from Soulard towards the west. As Benton Park has grown and evolved, it has developed its unique character and atmosphere. The section of the neighborhood situated north of Arsenal Street has experienced the greatest influx of reinvestment, benefiting from its proximity to the development emanating from Soulard. This increased activity has contributed to a rise in home values and rents, reaching levels just slightly below those observed in Soulard. The housing market is somewhat competitive. The median sale price of a home in Benton Park Historic was $283K (May 2023), up 8.9% since last year.
In 2022, the RFT named Benton Park the Best Neighborhood to Live In. The publication noted its reasonably priced housing for purchase or rent, true walkability, premier antique shopping district, and some of St. Louis' favorite eateries.
In June 2023, after crunching lots of data, CityNerd gave Benton Park the number two spot on its most affordable neighborhoods in the country where you can live without a car. (Start at 11:42)
Benton Park has some stunning and architecturally significant homes. With Benton Park's age and architecture, it earned the distinction as the largest historic district in St. Louis in 1985 when the Landmarks completed a voluminous nomination into the National Register. The neighborhood showcases a diverse range of architectural styles, including Second Empire, Italianate, and Victorian homes. A stroll through the tree-lined streets reveals the neighborhood's character and charm, with beautifully preserved buildings that transport you back in time.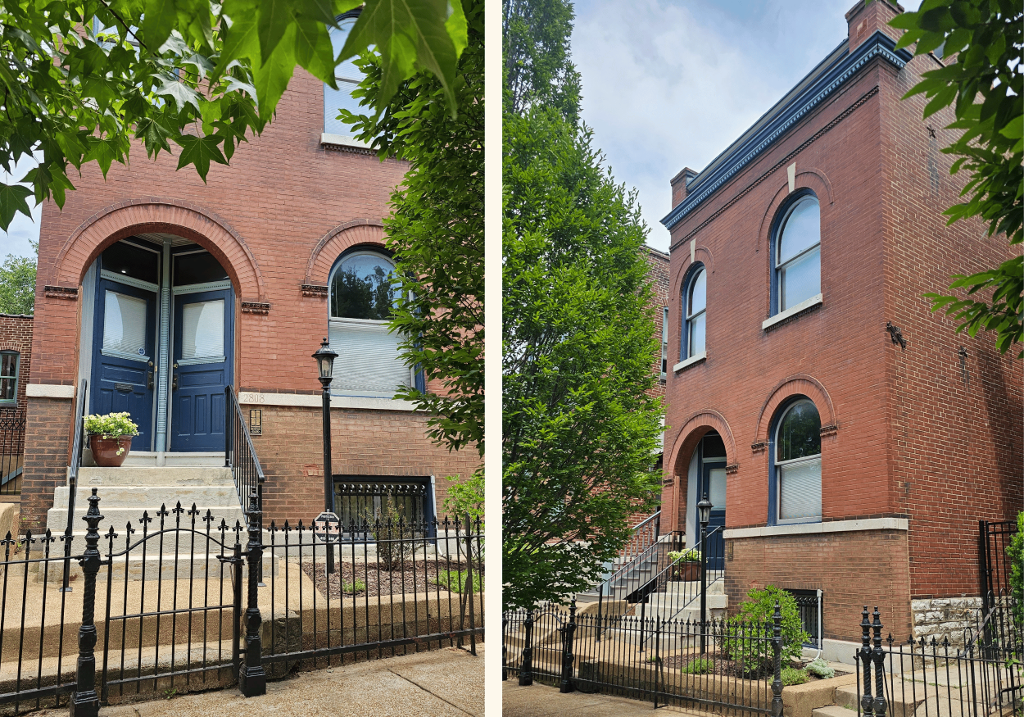 Benton Park Dining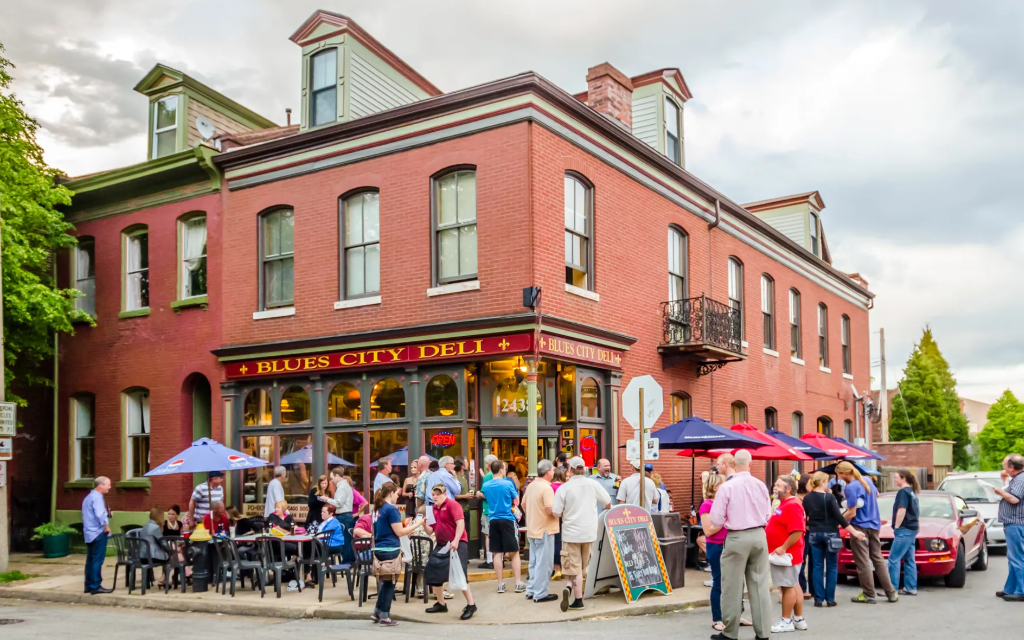 shopping in Benton Park
Benton Park has a plethora of unique shops, including some of the best vintage and antiques in the city.
Summer Concert Series at Benton Park
July 23rd — Steve Ewing
August 20th — Pernikoff Brothers
September 17th — Alligator Wine
October 14th — Tunes on Tap
October 15th — Yard Eagle & Nick Gusman and the Coyotes
October 22nd — TBD
Benton Park Events 2023
September 4th —  Gateway Cup, Benton Park Classic
October 28th — Halloween Trunk or Treat and Parade
December — Santa Parade and Holiday Party
Benton Park Neighborhood Association (BPNA) is a volunteer-based non-profit organization that provides and promotes programs, services, and activities aimed at encouraging connections between neighbors and fostering civic involvement in our diverse community.
Haunted Suite in Historic Benton Park
Built in 1890 by the same mason that constructed the nearby Lemp Mansion, this Benton Park airbnb offers a unique stay. Guests of this studio-style apartment (once the maid's quarters of the three-story brick home) have reported all kinds of paranormal activities like doors opening and lights turning on all by themselves, as well as the sound of people rattling around in the kitchen even when they believed the house was empty.
Summary
Benton Park (and Benton Park West) offer a fantastic lifestyle and value to home buyers.
If you are a home buyer interested in Benton Park, let us know more details about what you are looking for. If you are a Benton Park home owner you can request a free Home Value Report anytime.