Float Trips in Missouri: 10 Best for Exploring Nature's Water Wonderland
With its abundant rivers and stunning landscapes, Missouri offers an array of incredible float trip opportunities. Whether you're an experienced paddler or a first-time floater, Missouri's rivers and streams cater to all skill levels. In this blog post, we'll take you on a journey through the best float trips in Missouri, showcasing the state's natural beauty and thrilling water adventures.
Top 10 Float Trips in Missouri
1. Current River
Flowing through the Ozark National Scenic Riverways, the Current River is a favorite among float enthusiasts. This scenic river offers crystal-clear waters, towering limestone bluffs, and peaceful stretches where you can relax and take in the beauty of the surroundings. The seven-mile float from Akers Ferry to Pulltite is particularly popular, providing a perfect mix of gentle rapids and tranquil sections.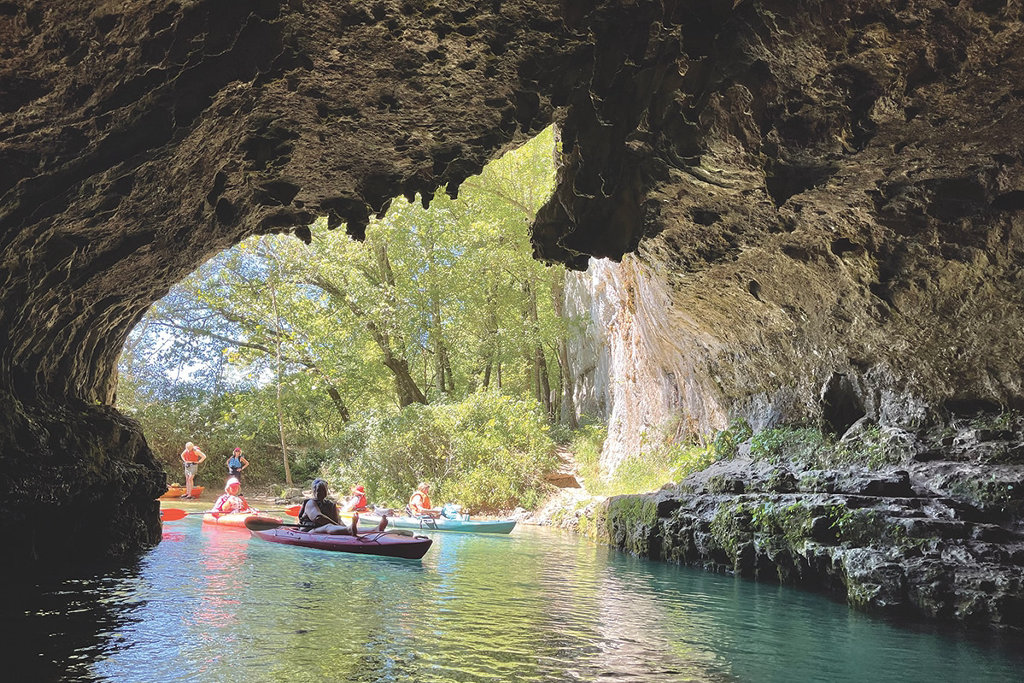 2. Jacks Fork River
Another gem within the Ozark National Scenic Riverways, the Jacks Fork River is renowned for its pristine waters and scenic beauty. Beginning at Alley Spring, this float trip covers approximately 26 miles and takes you through breathtaking landscapes, including towering cliffs, natural springs, and dense forests. Be sure to explore the awe-inspiring Blue Spring, one of the largest springs in Missouri.
3. Meramec River
With its proximity to St. Louis, the Meramec River is a convenient choice for city dwellers seeking a quick escape. Spanning over 200 miles, the river provides a variety of float trip options. A popular stretch is the 10-mile float from Meramec State Park to Scott's Ford, where you can enjoy the stunning river scenery and make stops to explore fascinating caves, such as Fisher Cave and Meramec Caverns.
4. Current River – Montauk to Baptist Camp
For a longer and more adventurous float trip, the section from Montauk State Park to Baptist Camp on the Current River is ideal. Covering approximately 35 miles, this journey showcases picturesque landscapes, abundant wildlife, and plenty of opportunities for camping and fishing. It's an excellent choice for those seeking a multi-day float experience.
5. Niangua River
The Niangua River is a lesser-known gem that offers a peaceful and scenic float experience. The 37-mile stretch from Bennett Spring State Park to Ha Ha Tonka State Park is a fantastic choice, allowing you to immerse yourself in the serenity of the surrounding forests and marvel at the majestic Ha Ha Tonka State Park, famous for its castle-like ruins.
6. Big Piney River
With its meandering path through the Mark Twain National Forest, the Big Piney River offers a serene float trip experience. The 17-mile stretch from Ross Bridge to Boiling Springs is a popular choice, featuring calm waters, beautiful bluffs, and ample opportunities for camping and fishing. The river's remote location adds to its charm, providing a true wilderness experience.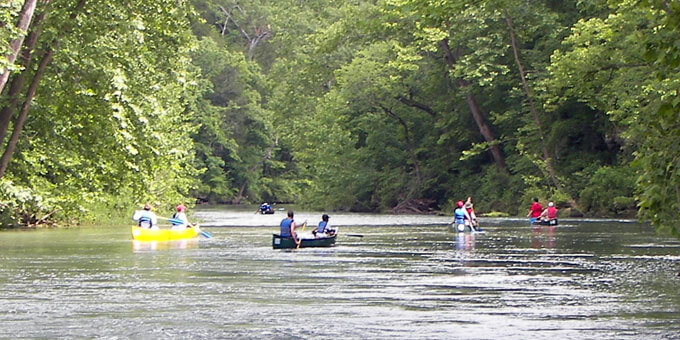 7. Eleven Point River
Renowned for its exceptional water quality, the Eleven Point River is a must-visit destination for float enthusiasts. This wild and scenic river offers a variety of float trip options, with the 44-mile stretch from Greer Spring to Turner Mill Access being particularly noteworthy. Prepare to be amazed by the emerald-green waters, towering forests, and abundant wildlife that call this river home.
8. Gasconade River
The Gasconade River, Missouri's longest river, offers a diverse range of float trip experiences. The 37-mile stretch from Hazelgreen to Jerome is a popular choice, providing a mix of calm sections and occasional rapids, making it suitable for both novice and experienced floaters. Keep an eye out for the river's abundant birdlife and enjoy the peaceful ambiance of the surrounding countryside.
9. Black River
Flowing through the southeastern part of Missouri, the Black River is a picturesque waterway renowned for its beauty and recreational opportunities. The 12-mile float from Lesterville to K Bridge Recreation Area is highly recommended, offering a perfect blend of scenic bluffs, peaceful pools, and a touch of adventure with rapids like the "Party Wave."
10. Bourbeuse River
The Bourbeuse River, a tributary of the Meramec River, is a serene float trip destination that offers a relaxed and scenic experience. The stretch from Union to the Meramec River covers approximately 35 miles and allows you to witness the river's limestone bluffs, wooded landscapes, and abundant wildlife. It's an excellent choice for a weekend getaway or a day trip from nearby cities.
What to Bring on a Float Trip in Missouri
When embarking on a float trip, it's essential to come prepared with a few key items to ensure a safe and enjoyable experience. Here is a list of supplies.
First and foremost, bring a well-fitted personal flotation device (PFD) for each participant, as safety on the water should never be compromised.
Pack sunscreen to shield yourself from the sun's rays, a wide-brimmed hat, and sunglasses to protect your skin and eyes.
Don't forget to bring a waterproof bag or container to safeguard your valuables, such as wallets, phones, and keys.
Food and water. Enjoy snacks or a picnic on a sunny bank  and consider a cooler for your drinks. Note that glass containers and polystyrene food and beverage coolers are prohibited on Missouri rivers. Don't forget a container for trash.
A first aid kit to address minor injuries.
Where to Rent Gear for Your Float Trip in Missouri
The rives have multiple outfitters that provide basic canoe and kayak rental to more expansive experiences. Yi primitive camping, glamping, RV sites, cabins, fishing, horseback riding, and more. Visit the Missouri Tourism Guide on Floating, which has links to river rafting companies for each river.
Conclusion
Missouri's diverse and breathtaking rivers make it a paradise for float trip enthusiasts. From the crystal-clear waters of the Current River to the serene beauty of the Niangua River, these top 10 float trips in Missouri offer unforgettable adventures for nature lovers of all ages. Whether you seek adrenaline-pumping rapids or a tranquil escape into nature's embrace, Missouri's rivers are waiting to be explored. Grab your paddle, pack your sunscreen, and embark on an incredible journey through the heart of the Show-Me State's water wonderland.
How many float trips in Missouri have you experienced? We'd love to hear your float trip suggestions. Reach out with your stories.