Nestled in the heart of St. Louis, Missouri, Forest Park stands as a sprawling oasis that has captivated visitors for over a century. Spanning 1,371 acres, this urban park offers a perfect blend of natural beauty, cultural attractions, and recreational opportunities. From its fascinating history to the multitude of attractions within its borders, Forest Park holds a special place in the hearts of locals and continues to draw millions of visitors each year. Let's explore the rich tapestry of Forest Park, including its intriguing past, iconic attractions, and vibrant festivals that bring the park to life.
Interactive Map of Forest Park
A Historic Tapestry
Forest Park boasts a storied history that dates back to its inception in 1876. The park was initially designed to host the Louisiana Purchase Exposition in 1904, a world's fair that showcased St. Louis to the world. The magnificent structures and grand pavilions built for the fair were later transformed into enduring landmarks within the park, shaping its unique character.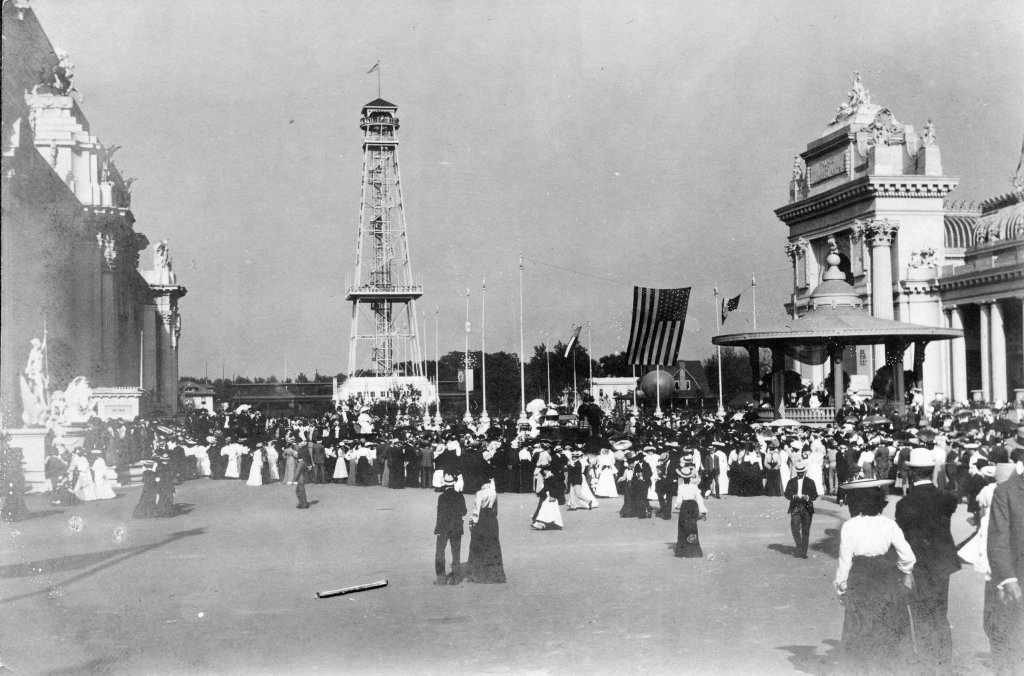 Forest Park Today
Visitor Statistics and Awards
Forest Park attracts over 13 million visitors annually, making it one of the most visited urban parks in the United States. Its popularity can be attributed to the park's diverse offerings, scenic landscapes, and cultural treasures. Additionally, Forest Park has garnered numerous accolades, including recognition as one of the "Top 10 City Parks in the United States" by Trip Advisor and #1 city park in the the USA TODAY 10 Best Reader's' Choice Awards.
Forest Park Conservation
Founded in 1986, Forest Park Forever is a private nonprofit conservancy that works in partnership with the City of St. Louis and the Department of Parks, Recreation and Forestry to restore, maintain and sustain Forest Park, as one of America's great urban public parks for a diverse community of visitors to enjoy, now and forever. Forest Park Forever has led major fundraising efforts to restore many landmark destinations in Forest Park, including the Emerson Grand Basin, the Boathouse and the Jewel Box.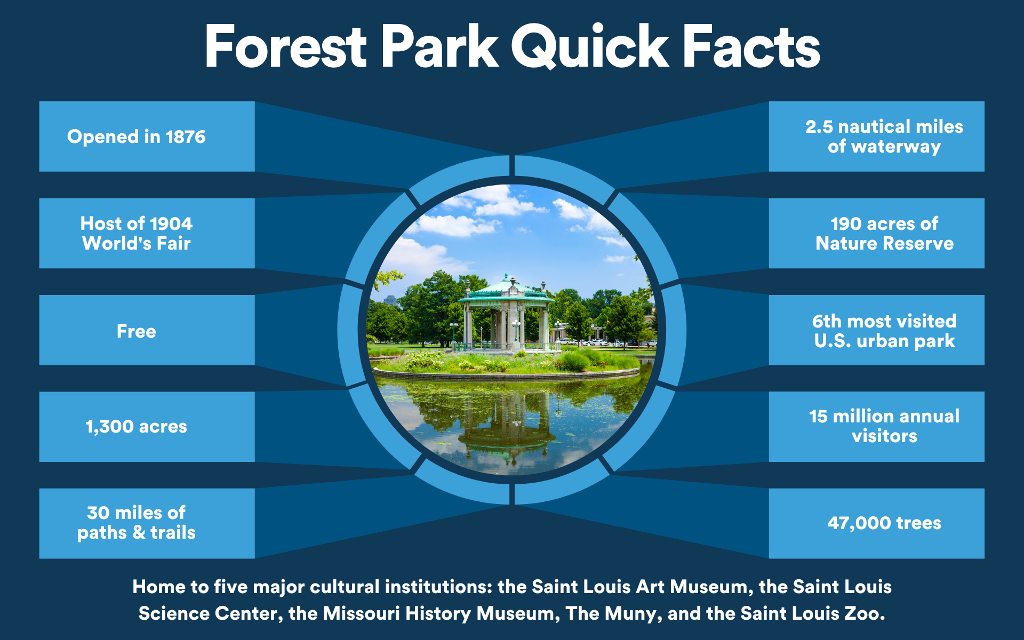 Attractions within Forest Park
Many of the attractions within the park offer free admission, which is almost unheard of for most metropolitan cultural attractions of similar class and size. This brings visitors from far and wide.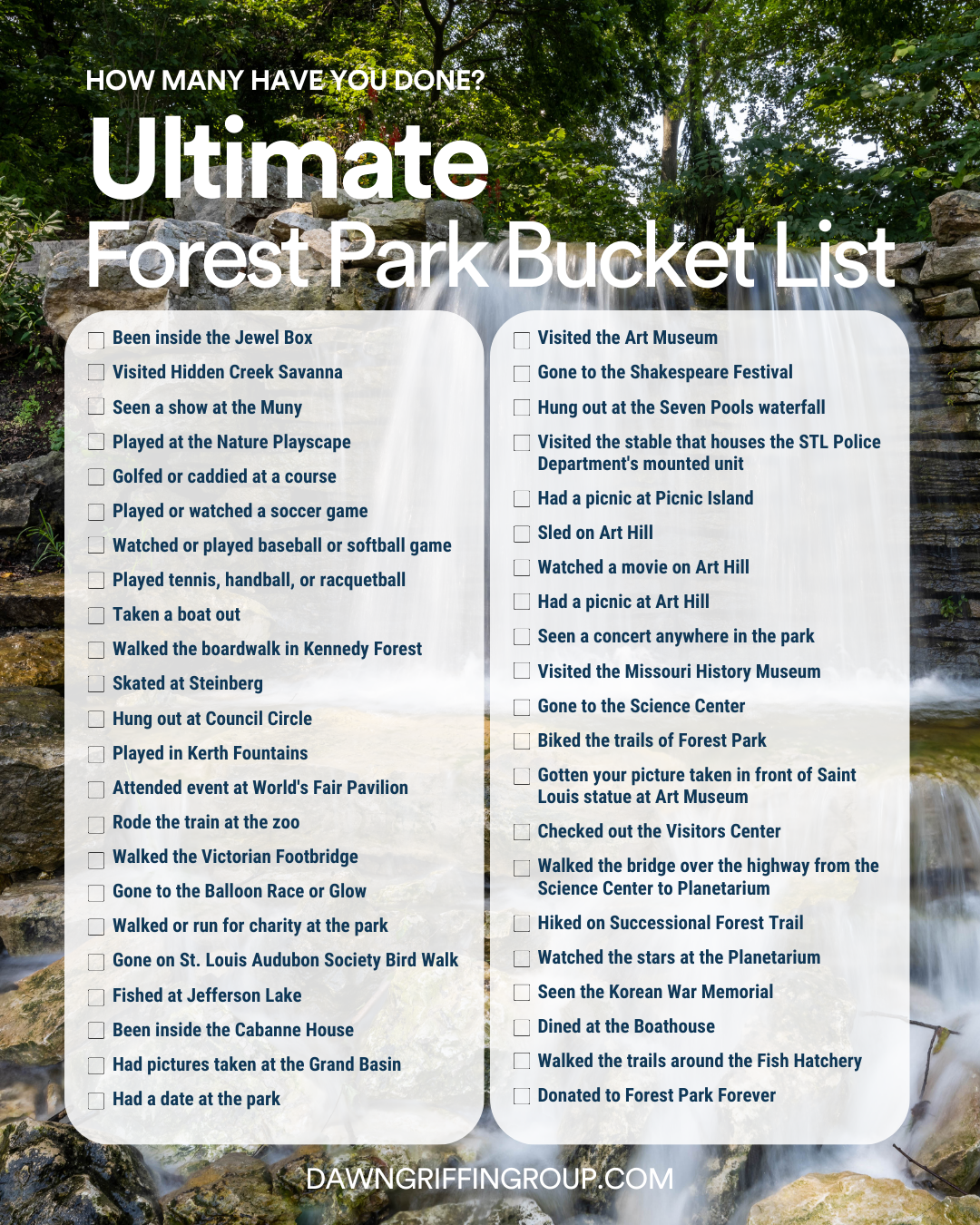 Housed in the stunning Beaux-Arts building from the 1904 World's Fair, the Saint Louis Art Museum is renowned for its extensive collection of art from around the world. The museum's exhibits span various eras and genres, offering visitors a chance to appreciate everything from ancient Egyptian artifacts to contemporary masterpieces. Free general admission with fees for some traveling exhibits. 
Immerse yourself in the rich heritage of St. Louis and Missouri at the Missouri History Museum. Through interactive displays, engaging exhibits, and multimedia presentations, visitors can explore the region's past, including the city's role as a gateway to the west.
A paradise for science enthusiasts of all ages, the Saint Louis Science Center offers hands-on exhibits, an Omnimax theater, and a planetarium. From exploring the wonders of space to delving into the mysteries of the human body, this center sparks curiosity and fosters a love for learning. Free general admission with fees for some special exhibits and Omnimax entrance. 
Located within Forest Park, the Saint Louis Zoo is a beloved attraction that houses over 13,000 animals from around the world. Visitors can embark on a captivating journey through diverse exhibits, including the Penguin & Puffin Coast, the River's Edge, and the Big Cat Country. The zoo offers a wonderful opportunity to connect with nature and learn about wildlife conservation. Free general admission with fees for train and special exhibits.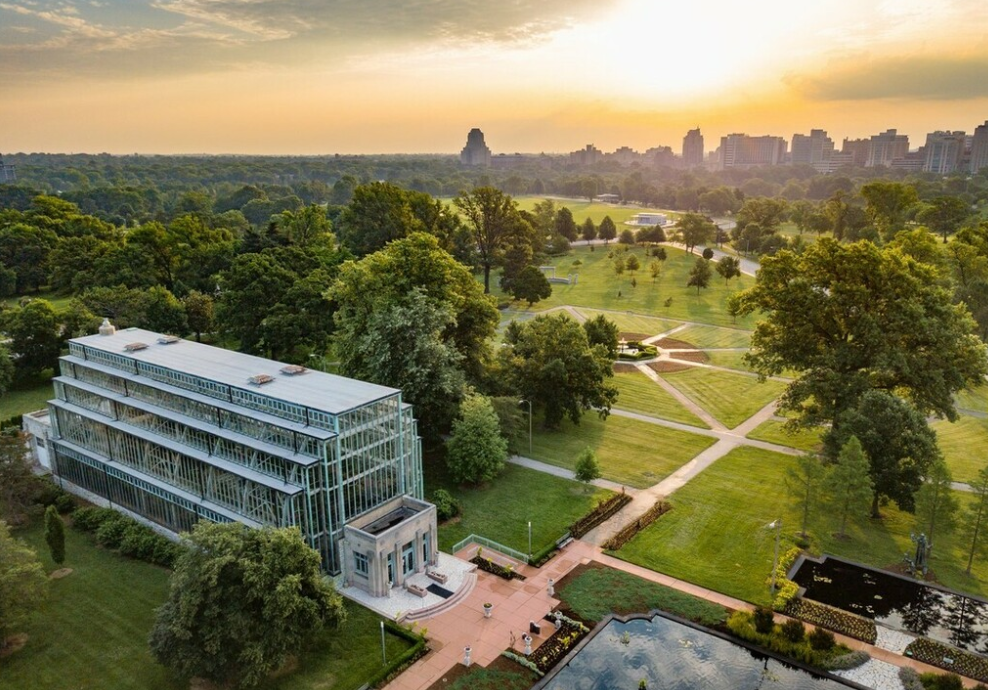 A breathtaking botanical conservatory, this 1936 architectural gem boasts a stunning glass exterior that sparkles in the sunlight, hence its name. Inside, a world of wonder awaits, with vibrant displays of exotic flowers, lush plants, and serene reflecting pools. Whether strolling through the serene pathways or pausing to admire the delicate blooms, the Jewel Box offers a peaceful oasis. Admission is $1 but free from 9am-noon on Mondays and Tuesdays. 
Nestled by Post-Dispatch Lake, The Boathouse is a charming spot where visitors can rent paddleboats and kayaks to explore the park's waterways. Enjoy a leisurely paddle on the lake while taking in the serene surroundings and lush greenery. The Boathouse also features a restaurant with lakeside dining, offering a perfect setting to relax and refuel. Fees for boat rental and dining varies.
More commonly known as The Muny, this cherished cultural landmark was established in 1917 and is the largest and oldest outdoor musical theater in the United States. Each summer, the Muny's grand stage comes alive with a series of dazzling Broadway-style productions. With a seating capacity of approximately 11,000, the Muny offers a unique experience, combining the enchantment of live theater with the beauty of the park's natural surroundings. Ticket prices vary, but the last nine rows of The Muny (more than 1,400 seats!) are always free to the public on a first come-first served basis.
Opened in the summer of 2021, the Anne O'C. Albrecht Nature Playscape is a 17-acre experiential play space with natural landscapes that include native and diverse species. Featuring nine distinct activity areas, the free destination includes sand play areas, willow tunnels, stump steppers, boulders and rocks, hand water pumps and much more. The goal: Encourage visitors — especially kids — to connect with nature as they engage their senses as they explore, discover and learn.
Major Festivals and Events at Forest Park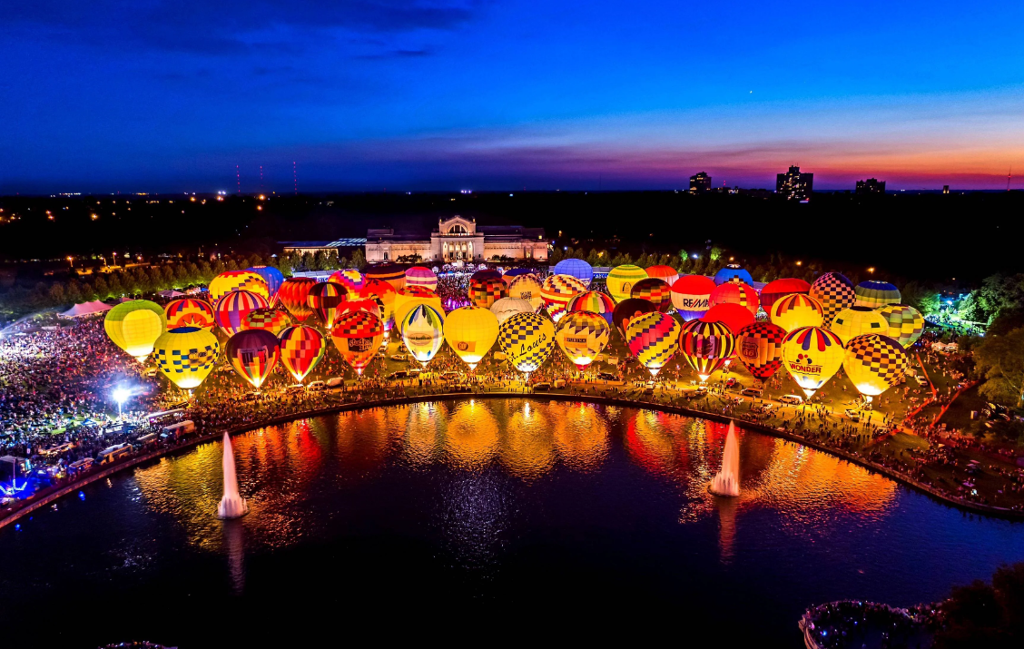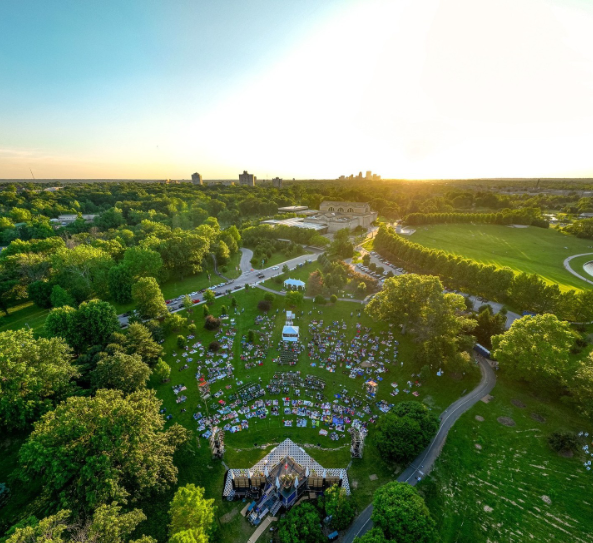 Neighborhoods Surrounding Forest Park
With such a large footprint, many neighborhoods border Forest Park. These include: Skinker-DeBaliviere, DeBaliviere Place, Central West End, Forest Park Southeast, Clayton-Tamm, Hi-Pointe, Wydown Skinker, Kings Oak, and Chetenham. Residents who live in these neighborhoods have the benefit of proximity and can enjoy the park's many amenities.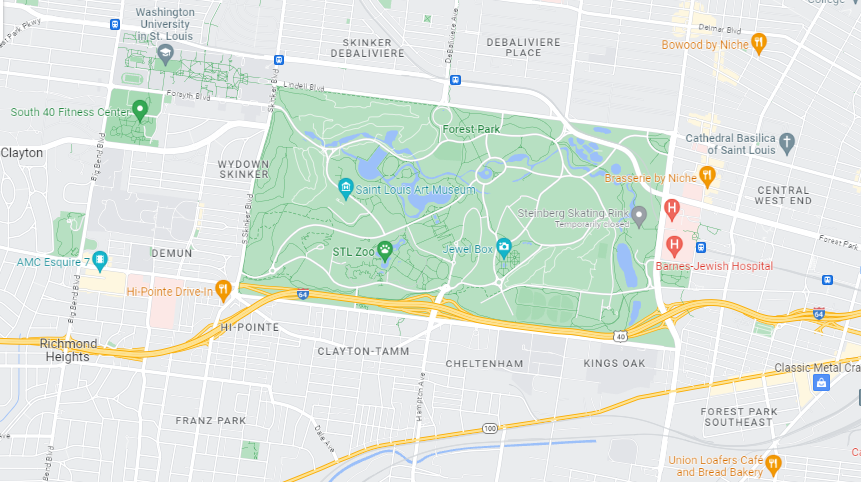 Conclusion
There are so many more areas of Forest Park to discover. From the World's Fair Pavilion, to trails, to golf, tennis courts, playgrounds, and Steinberg Skating Rink – there truly is something for everyone. Whether you are vacationing or relocating to St. Louis, we are your St. Louis neighborhoods experts. If you are interested in buying or selling a home near Forest Park, please reach out to us.