Caves and Caverns Within 3 Hours of St. Louis
Missouri has more than 7,300 recorded caves, including 20 show caves, which are open to the public for guided tours. Here we share five awe-inspiring caves and caverns located within about a three hour drive of St. Louis, enabling both locals and tourists to delve into the mysteries of the Earth.
Caves and Caverns – Day Trips from St. Louis
1 – Meramec Caverns
Typically 1 hr to 1 hr 15 minutes / WEBSITE
Located just 60 miles southwest of St. Louis, Meramec Caverns stands as a magnificent system of limestone caves. Known as the "Jewels of the Meramec," these caverns offer guided tours that take you on a mesmerizing journey through breathtaking formations, underground rivers, and intriguing geological features. With its rich history, including Native American habitation, Jesse James' legendary hideout, and tales of bootleggers during Prohibition, Meramec Caverns provides an immersive experience that combines natural beauty with captivating narratives.
2 – Onondaga cave
Typically 1 hr 15 minutes to 1 hr 30 minutes /  WEBSITE
Situated within Onondaga Cave State Park, approximately 70 miles south of St. Louis, Onondaga Cave boasts stunning speleothems, intricate calcite formations, and remarkable cave features. Guided tours allow visitors to witness a subterranean wonderland, with highlights including the "Lily Pad Room" and the "King's Canopy." The park also offers above-ground attractions such as hiking trails and picnic areas, making it an ideal destination for nature enthusiasts seeking a diverse outdoor experience.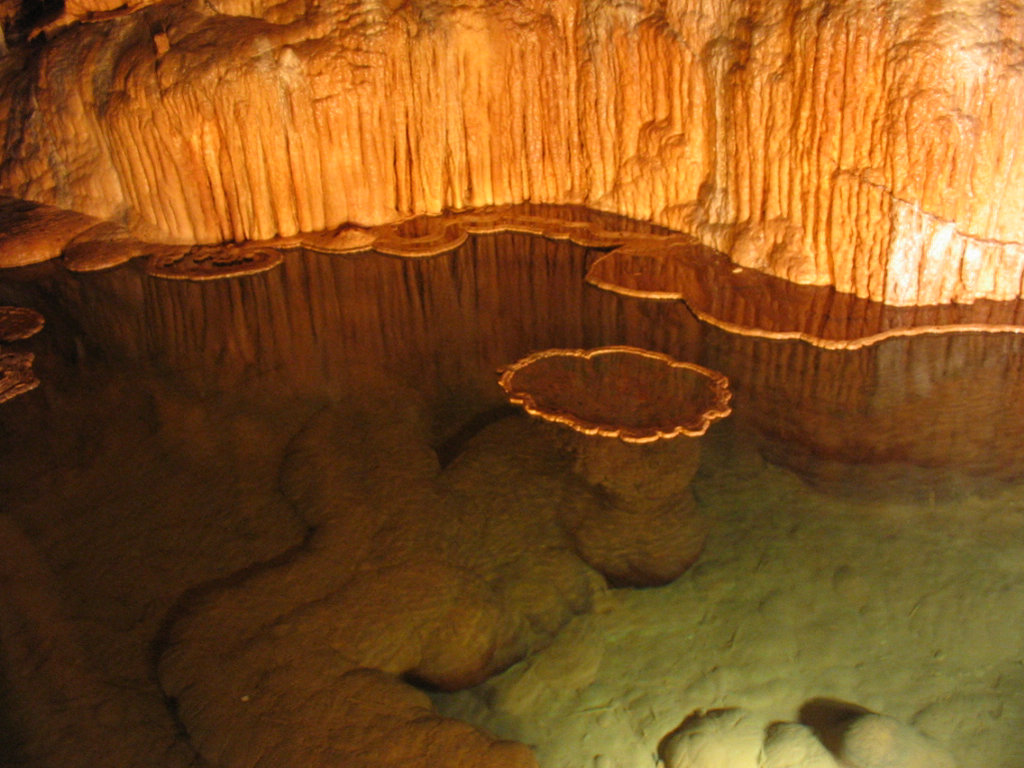 3 – BRIDAL CAVE
Typically 2 hr 40 minutes to 3 hr 20 minutes / WEBSITE
Nestled within the picturesque Lake of the Ozarks region, approximately 150 miles southwest of St. Louis, Bridal Cave is a captivating natural wonder that entices visitors with its enchanting beauty. Guided tours take you on a mesmerizing journey through this underground spectacle, where stunning stalactite formations, mirrored reflections on the crystal-clear lake, and a romantic legend about an ancient Native American wedding ceremony await. Bridal Cave offers a unique combination of natural wonders and captivating stories, making it a must-visit destination for those seeking a memorable cave experience within a few hours' drive from St. Louis.
4 – fisher cave
Typically 1 hr 10 minutes to 1 hr 25 minutes / WEBSITE
Nestled within the Meramec State Park, Fisher Cave is another captivating subterranean destination located approximately 70 miles southwest of St. Louis. Guided tours of this limestone cave offer an opportunity to marvel at its beautiful formations, intricate mineral deposits, and a rich history dating back thousands of years. Exploring Fisher Cave within the scenic surroundings of Meramec State Park provides an immersive and educational adventure for all ages.
5 – fantastic caverns
Typically 3 hr to 3 hr 30 minutes / WEBSITE
Situated just 10 miles north of Springfield, Missouri, Fantastic Caverns offers a unique and accessible cave experience within a 3-hour drive from St. Louis. Known as America's Ride-Thru Cave, visitors can explore the underground wonders aboard a jeep-drawn tram. This family-friendly adventure provides an up-close look at the cave's impressive formations, while knowledgeable guides share fascinating insights into the cave's geology and history.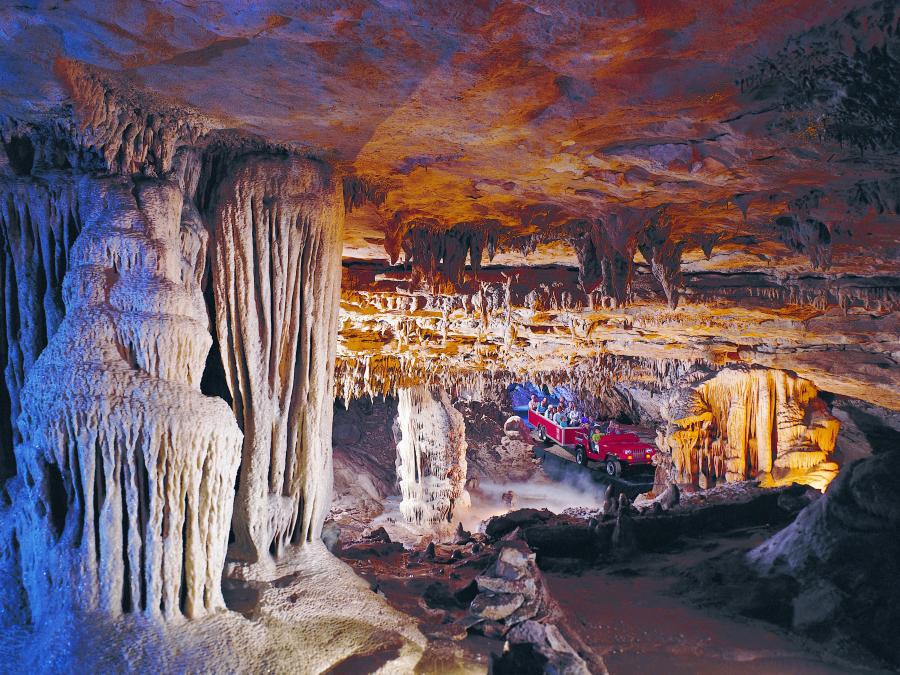 Summary
The caves of Missouri promise a memorable journey into the depths of our planet. So, venture beyond the surface and embark on an unforgettable exploration of nature's hidden marvels within easy reach of St. Louis. Want to know more about things to do in  and around St. Louis? Reach out and let us know.