The Gate District is a neighborhood within the central eastern portion of the City of St. Louis and currently holds, as of the 2010 census, 3,456 residents. The Gate District is bordered by Grand Boulevard to the west, Compton Avenue to the east, Chouteau Avenue to the north and Interstate 44 to the south. Surrounding neighborhoods are the Midtown Neighborhood to the north, Lafayette Square to the east, the Fox Park and Compton Heights neighborhoods to the south and the Tiffany Neighborhood to the west.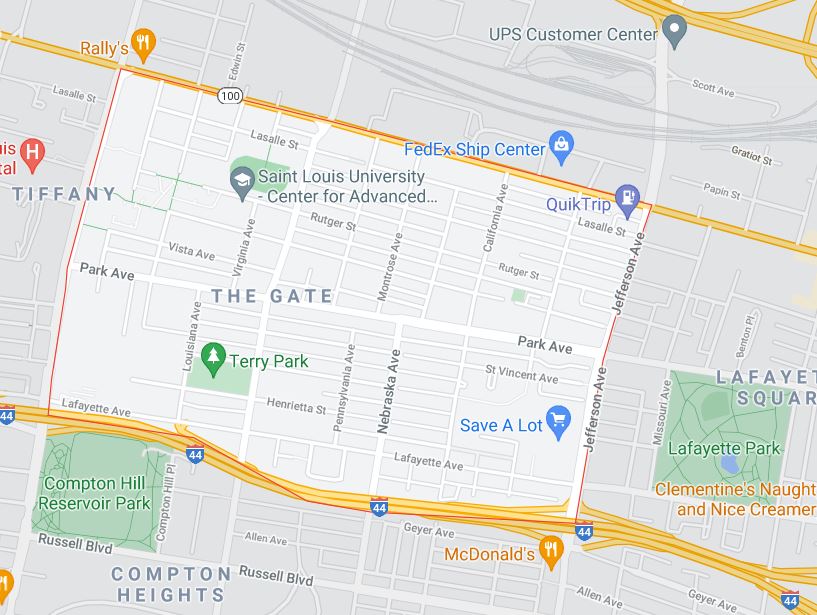 Several Saint Louis University (SLU) School of Medicine buildings serve as anchors in the neighborhood, including the Doisy Biochemistry & Molecular Biology Research Center and The Center for Advanced Dental Education.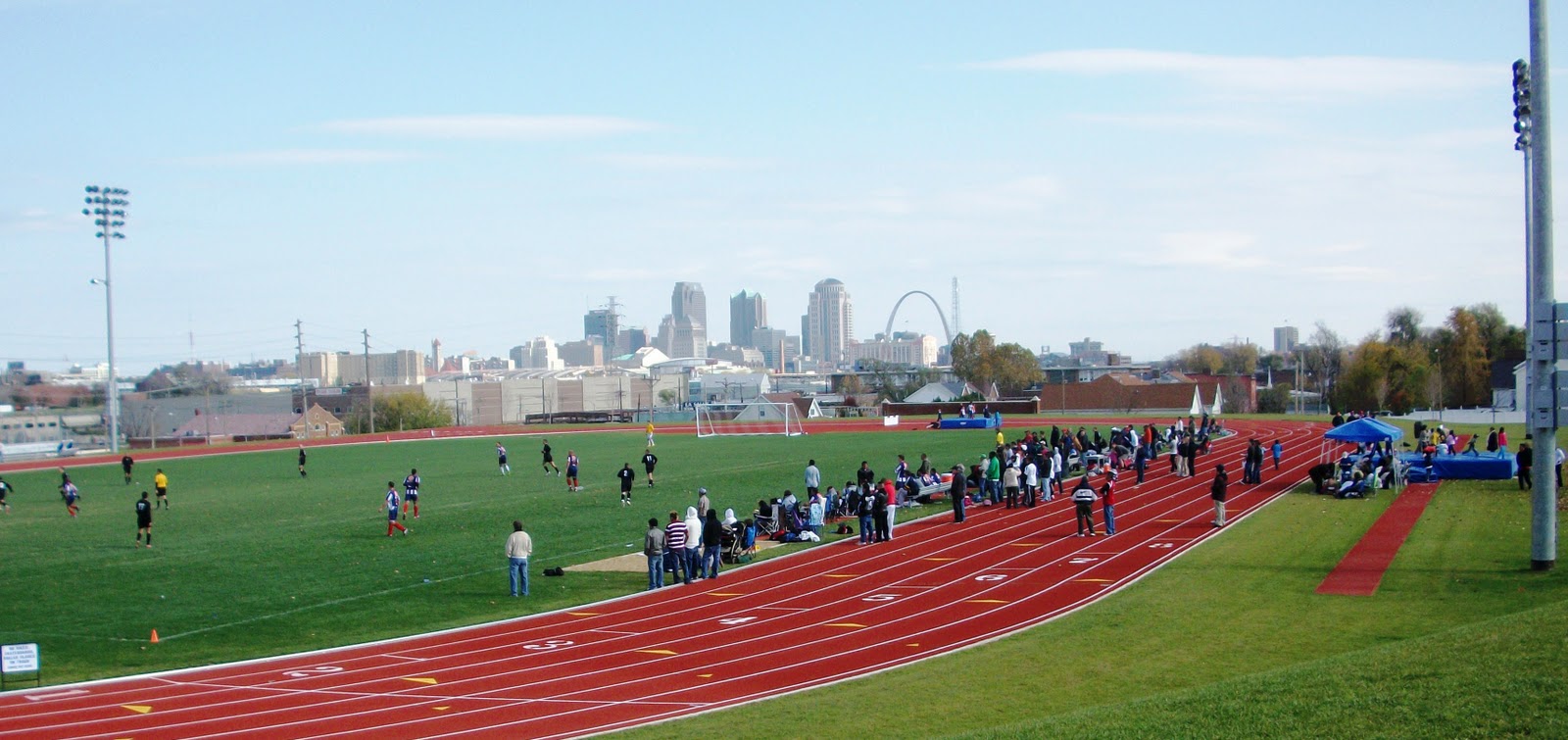 The University's chicken, honey bee, fruit and vegetable garden also sits at Compton and Caroline. This garden is part of the culinary school and provides much of the food for a small student-run café called Fresh Gatherings which serves the University students and staff. It is also a integrated into the youth summer camps oriented toward cooking and culinary skills.
Just south of Chouteau Avenue between Jefferson and Grand, you will find "Florist Row", a cluster of wholesale and retail nurseries, greenhouses and florists. Unlike the St. Louis Produce Market, Florist Row is largely open to the public, even offering weekend hours.
There are pretty strong rumors that a Top Golf is coming to the Gate District. According to Chris Stritzel at CityScene STL, "Between the City Foundry, Rec Hall at City Foundry, and now maybe Topgolf, it's becoming clear that beyond revitalizing the area near the SLU Campus, the goal is to create a regional destination based around food, shopping, and entertainment options."
Restaurants in The Gate District

Have A Cow
2742 Lafayette Avenue (website)  ||  This urban farm store and café is a ranch-themed business that offers a cozy rustic vibe inside. The retail section offers soaps, candles, books, apparel, pet food, and supplies for urban chicken farming. The café offers breakfast and lunch items 7am-4pm Tuesday through Saturday, including memorable cinnamon rolls.
Ranell's Market & Café
3152 Lafayette Avenue (website)  ||  Family owned cafe that offers a southern-style soul food menu that reminds you of "momma cooking in the kitchen".
Crave Coffee House
3500 Caroline Street (website)  ||  Located in an historic church building between St. Louis University medical campus and the Gate District West neighborhood, Crave serves students and neighbors Monday through Friday. Weekends are reserved for the church. Typical breakfast and lunch fair in a cozy atmosphere with a nice patio as well.
Amenities In The Gate District
With 108 parks covering 2956.35 acres, the City of St. Louis is bound to have a park that meets your needs. And there are two inside The Gate District.
Terry Park (3 minute walk from 3017 Henrietta) is a four acre park with basketball court, playground, pavilion, and multi-purpose field. Eads Square Park (8 minute walk/2 minute bike) is also about four acres. Near Hodgen Elementary, it has a walking path around the perimeter, playground, and a multi-purpose field. Buder Park (11 minute walk, 3 minute bike ride) has a playground, basketball court, and volleyball court.
Nearby, but technically not in The Gate District is Compton Hill Reservoir Park (9 minute walk), a 35 acre park with a well-known water tower that has limited public hours for visitors to climb the 198 steps for fantastic views from the top. Amenities include a playground, tennis courts, pavilion, and dog park. Also nearby is Lafayette Square Park (13 minute walk), a 30 acre park considered by many historians to be the oldest urban park west of the Mississippi. It has a lake, gazebo, pavilion, and playground. It is truly gorgeous any time of the year.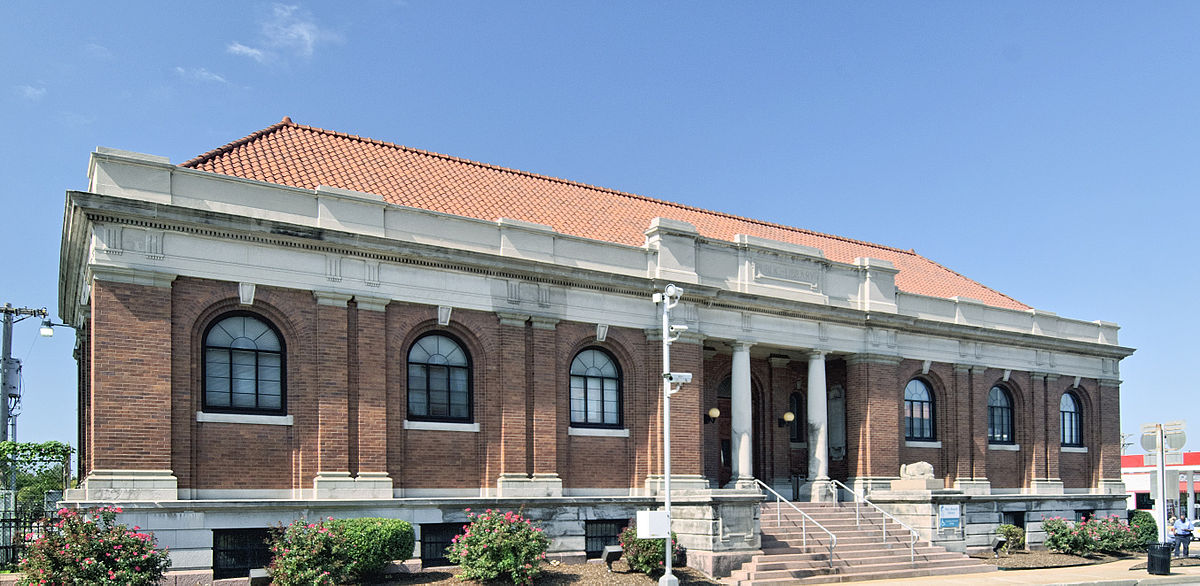 Development and Housing in The Gate District
Along with rehab projects on existing homes, new construction is everywhere in The Gate District. Many single family homes with modern design are popping up on long vacant lots, as well as homes with more traditional characteristics that blend with existing historic architecture of the neighborhood.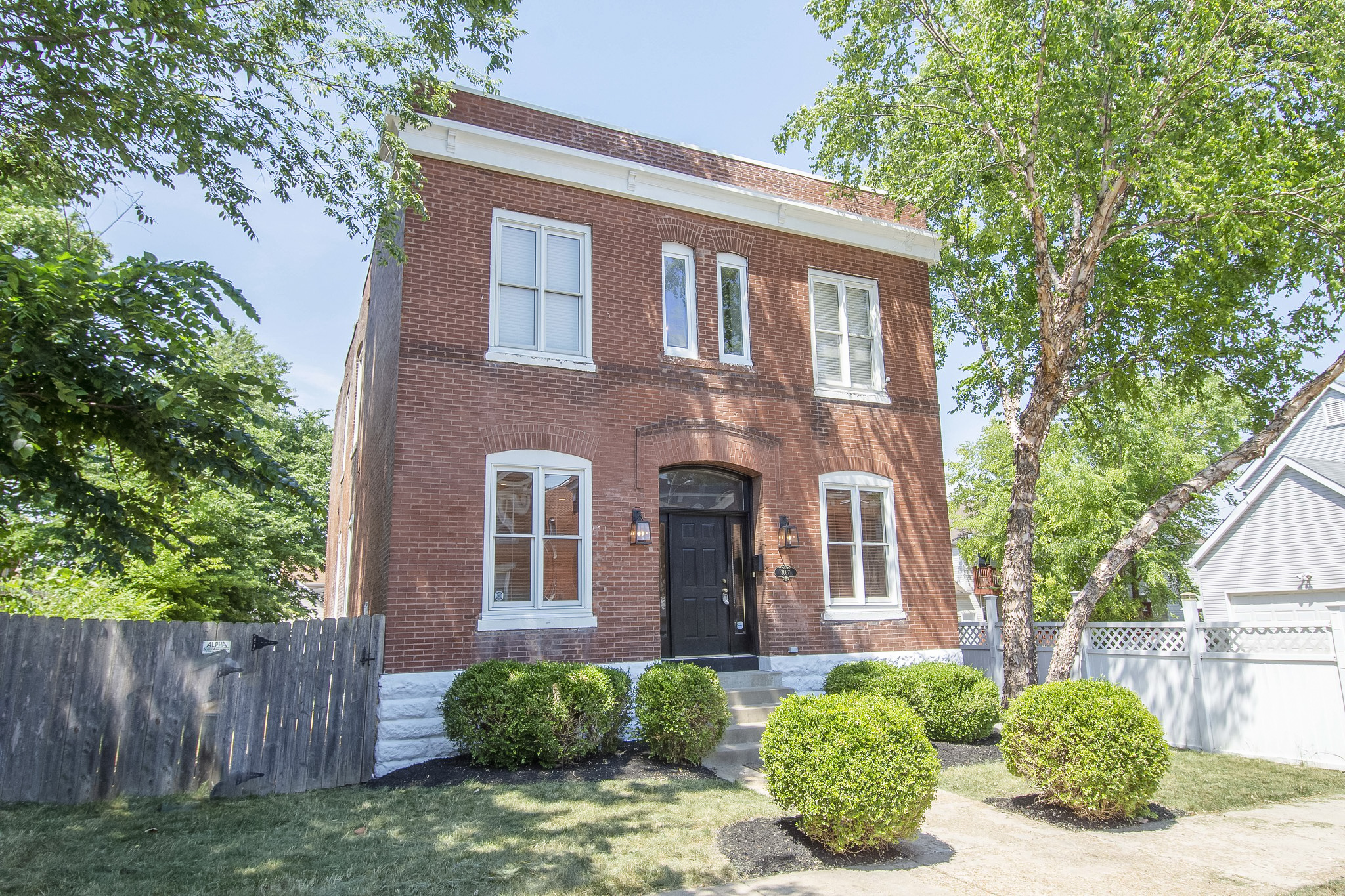 The Gate District home values have gone up 12.0% over the past year. Below is the five year graph for single family residences.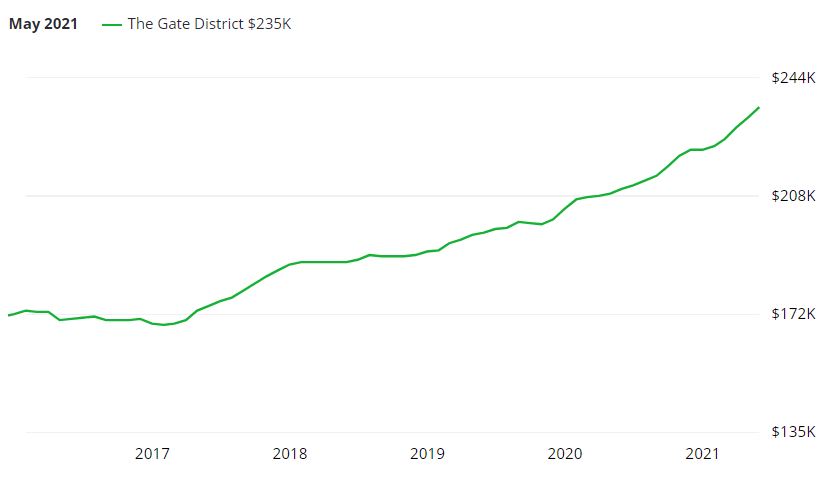 If you are interested in learning more about this neighborhood or touring 3017 Henrietta, feel free to contact us. We'd love to share more.