Earth Day & Gardening Day – All Things Green
April 14th is National Gardening Day, and of course Earth Day happens this month. So we are highlighting some area events related to all things gardening and green.
St. Louis Brightside Events
NEIGHBORS NATURESCAPING KICK-OFF MEETING
Wednesday, April 21st at 6pm
At this meeting, you will learn how your neighborhood group can apply for a Neighbors Naturescaping project to beautify public spaces in your community. The meeting will cover an overview of the Neighbors Naturescaping Application process, requirements and judging criteria. Neighbors Naturescaping is a program offered by Brightside to help neighborhood groups enhance their community by planting native gardens in public spaces. Eligible groups include neighborhood associations, community groups, block units, nonprofits and school groups located in St. Louis city.
You can participate virtually through Zoom or if virtual is not possible for you, you can participate in-person at the Brightside Demonstration Garden (social distancing practices will be followed). RSVP by filling out your information here or by calling the Brightside Office at (314) 772-4646 or emailing elysia@brightsidestl.org
2021 St. Louis Urban Gardening Symposium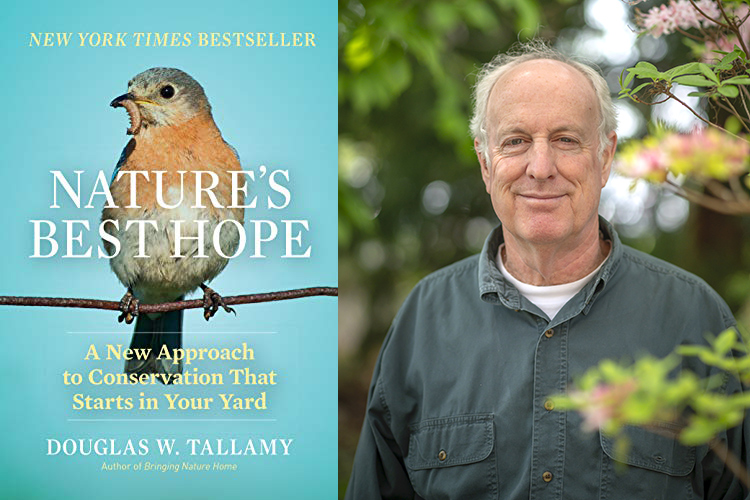 Saturday, May 1st, 2021 (Check-in at 8:30am / presentation 9:30am)
The St. Louis Urban Gardening Symposium will occur at Brightside St. Louis' Demonstration Garden at 4646 Shenandoah Avenue.* The special presentation is geared towards everyday gardeners. The symposium will feature a special virtual presentation by Doug Tallamy, a professor in the Department of Entomology and Wildlife Ecology at the University of Delaware. Tallamy has authored 95 research publications and has taught insect-related courses for 40 years. Chief among his research goals is to better understand the way insects interact with plants and how such interactions determine the diversity of animal communities.
Check-in begins at 8:30 a.m. with Doug Tallamy's presentation at 9:30 a.m. with a Q&A following. Afterwards, we have an "Ask the Experts" Q&A with the MO Department of Conservation.
*Virtual and limited in-person viewing options available. In-person seating is prioritized for those without the ability to participate online.
Cost:  $20 per person. Includes registration fee and copy of Nature's Best Hope.
Registration: Call the Brightside Office at 314-772-4646. All who register will receive a Zoom link before May 1st to join the live webinar.
---
Earth Month
Founded as "St. Louis Earth Day" in 2002, St. Louis' earthday365 has built its reputation on its annual Festival, which is now recognized as one of the largest Earth Day celebrations in the country. The independent nonprofit organization touches more than one million individuals annually through its Recycling On the Go and Green Dining Alliance programs. Due to Covid-19, the in-person 2021 St. Louis Earth Day Festival has been replaced with other exciting socially-distant ways to celebrate! Check out all the virtual programming, learn more about the popular Green Dining Week, and access many more resources on earthday365's comprehensive website.
---
Missouri Botanical Garden News
The Missouri Botanical Garden is open during the pandemic, but there is a cap on the number of visitors. With colorful blooms in high demand, the Garden is frequently reaching capacity this spring and walk-up admission cannot be guaranteed. Advanced tickets are available online. Current hours are Tuesdays–Sundays | 9 a.m.–5 p.m. with last entry at 4:30 p.m.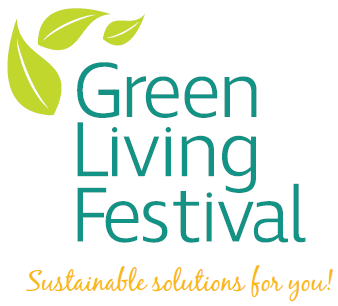 The gardens annual Green Living Festival happens virtually this year on June 2, 3 and 4, 2021!
This well be a series of virtual workshops, children's activities, panel discussions,  and exhibitor consultations that explore the links between sustainability, energy efficiency, conservation at home, and a healthy environment.
Green Living Festival Workshop 
---
Gateway Greening

Gateway Greening provides St. Louis with a fun, safe, and educational environment for people to connect and discover the Power of Growing Food through sustainable urban agriculture projects. And while all their public spaces are closed due to COVID, they are offering all kinds of virtual programs to help with your gardening goals.
---
Custom Foodscaping
Custom Foodscaping helps St. Louisans grow organic fruits and veggies at their homes, businesses or community spaces. Founder Matt Lebon consults with individuals and organizations on how to design high-yield edible gardens. Whether you are trying to maximize every square inch of your small yard in the city or have room for more extensive raised beds, they can design a system that will work for your space and educate you on the care. Check out some of their drool-worthy projects on their website or read the or read the St. Louis Magazine profile.