Fall Maintenance Checklist for Home Owners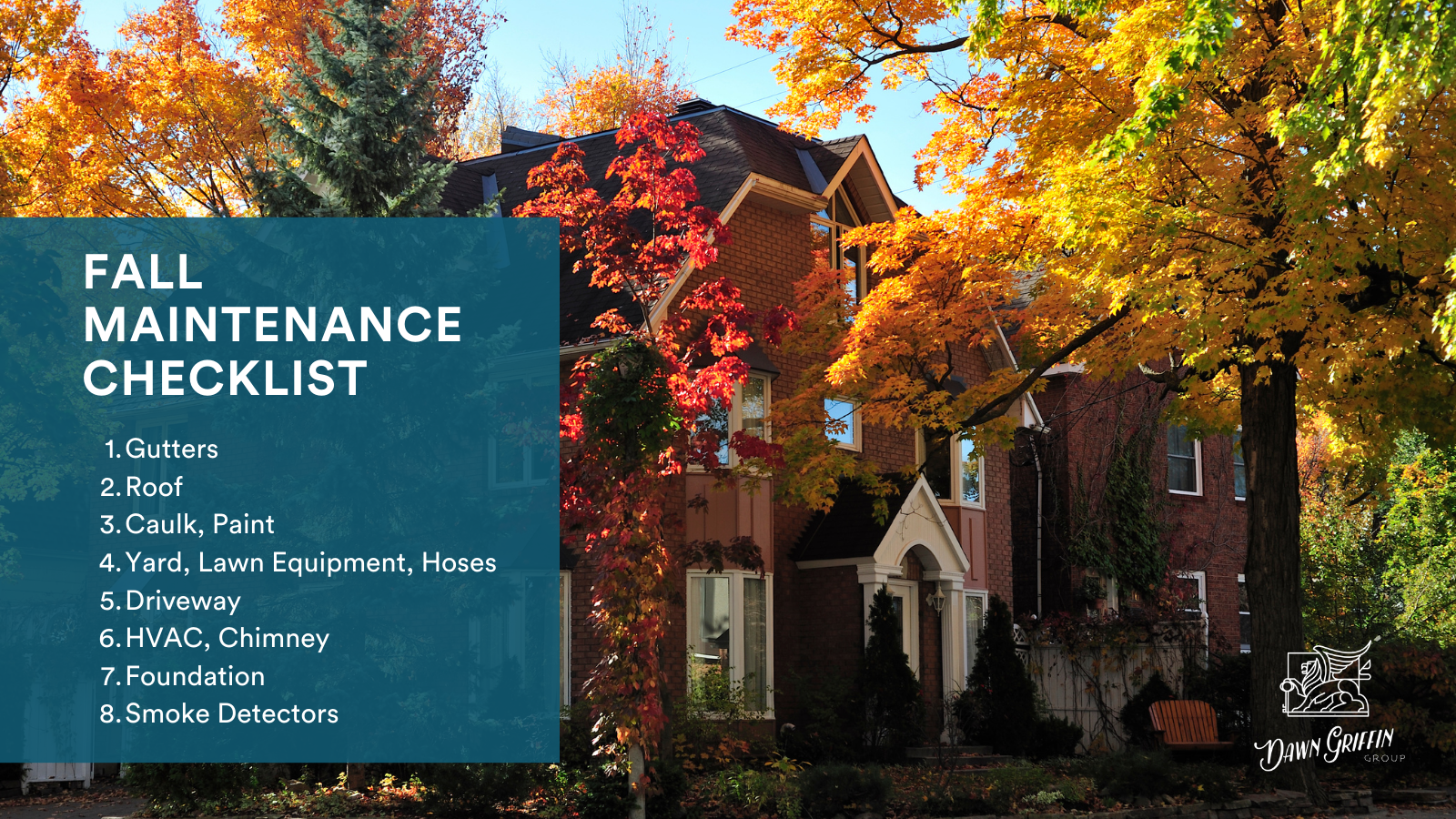 Temperatures are starting to cool and fall is the time to being to preparing our homes for the colder winter weather. A couple of hours attending to these main areas of your home can save you a lot of time and money in the long run.
Gutters:* Clean gutters. You may have to do this more than once before winter if you live in an area with a lot of trees. Blocked gutters can cause water seepage in basements and damage to your foundation and soffits. These are costly repairs while the average price for gutter cleaning services in St. Louis is around $230. The price will vary widely depending on the size of your home and how many stories it is.
Roof:* Inspect roof for damaged or missing shingles and have repaired. Cold weather can also spell trouble for trees that overhang your roof. If you don't trim back these branches, high winds, ice, and snow can cause branches to break. Worst case, they put a big hole in your roof.
Caulk, Paint, Repair: Check exterior of your home for areas that may need caulking or repair. Windows or doors that have open joints or rotting wood need be sealed to prevent moisture damage and air leakage. Paint any areas that need it, properly preparing surfaces for improved longevity. Don't forget hard to see areas, like the wooden gable vents on the roofs of older homes. Check decks, repairing or securing loose or deteriorating boards and sealing, staining, or painting as necessary.
Yard, Lawn Equipment, and Hoses: Rake and aerate the yard and apply fall fertilization. A basic fall treatment by a professional lawn care service is more reasonable than you might think. Trim shrubs and tree branches that close to the home. Clean and winterize lawn equipment. Disconnect all hoses prior to the first hard freeze. Turn off the interior valves and open the exterior values. Stores hoses inside once drained.
Driveways: If you have an asphalt driveway, now is a good time to seal cracks and apply a full surface sealer. Concrete driveways should also be sealed periodically with a good quality sealer. This helps limit the effects of weather and salts brought in from the street.
HVAC and Chimneys: Perform routine maintenance of your heating system, including changing the filter. If you have a humidifier or electronic air filters, a professional should be called to perform a check. Contact a chimney sweep to make sure fireplaces are in good working condition. They often have coupons and specials this time of year.
Foundation: Clear debris away from the foundation and ensure gutter water flow is pointed away from the foundation. The soil beneath your home shrinks and swells throughout weather cycles, so check foundation for any new cracks or expansion of existing cracks and call a professional if you notice any new developments.
Smoke Detectors, Fire Extinguishers, and First Aid Kits: The change of seasons is always a great time to check on these safety items.
*We recommend professionals for maintenance issues that involve ladders. According to 2010 U.S. Bureau of Labor Statistics, over one-third of fatal falls involve falls from roofs or ladders. Out of 617 falls, 20% were from the ladder, 18% were from the roof. Be safe!