Lindenwood Park – Neighborhood Focus
St. Louis' Lindenwood Park is a popular area nestled between larger commercial arteries like Arsenal, Hampton and Chippewa with Watson cutting southwest through the neighborhood. It offers every kind of "walkability" you could want.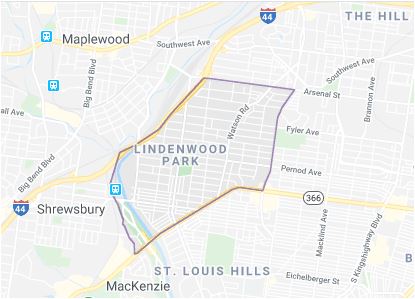 Walk to a park √
Walk to school √
Walk to bakery or coffee shop √
Walk to yoga √
Walk around a beautifully planned neighborhood on public sidewalks and enjoy the architectural variety √√
Neighborhood Feel
Lindenwood Park has a small-town atmosphere. The neighborhood hosts Trivia Nights, Lawn and Garden Contests, Movies in the Park, LinFest-Lindenwood Neighborhood Fall Festival and has a community garden. There is an active neighborhood association and within the neighborhood boundaries you can find everything from auto repair, chiropractic services, schools, churches, restaurants and yoga studios. Combine all that with a central location, easy commute to downtown or Clayton (easy access to the Landsdowne Metrolink station) and this neighborhood is a win for anyone wanting walkable lifestyle and easy access to the rest of the city.
Lindenwood Park Amenities
Dozens of restaurants – everything from sandwich and coffee shops to high-end dining, are locally owned, which lends to the small-town feel and appeals to many Lindenwood Park residents. Besides the namesake Lindenwood Park, Francis and Tilles are also nearby. Several schools are within the neighborhood. The map below highlights some of the more popular amenities of Lindenwood Park.
lINDENWOOD PARK Housing Stock & stats
Lindenwood Park is largely composed of brick housing stock that exemplifies the quality craftsmanship for which St. Louis is renowned. Most of the houses were built from the 1930s to the 1950s.
220 Single Family Homes sold within the last 365 days. Prices ranged from $55,000 to $480,382. The median sale price $185,000. On average homes in this neighborhood go under contact within 34 days. The average home size is 1298 square feet and the average price/sq ft is $152.39.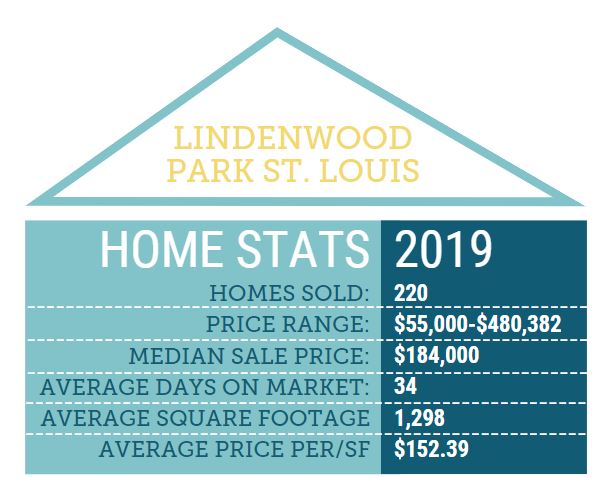 Fun Fact: Of the 220 sold homes,  85 had a single bath, 37 had 1.5 baths, 72 homes had 2 full baths, 20 homes had 2.5 baths and 26 homes had some other combination of full and half baths.
Fun Fact: 49 homes had 3 bedrooms and 2 full bathrooms. Sale prices for the 3/2 ranged from $60,000 to $352,230 with a median sale price of  $217,500 and 28 average days on the market.
 Transportation
With easy access to I-44, getting from work to home or home to play is quick and simple. If you are relying on public transit or just want to find a way to reduce your carbon footprint, the Shrewsbury MetroLink stop is just across River Des Peres. Residents can ride their bikes or drive and park, then take the train to any number of stops.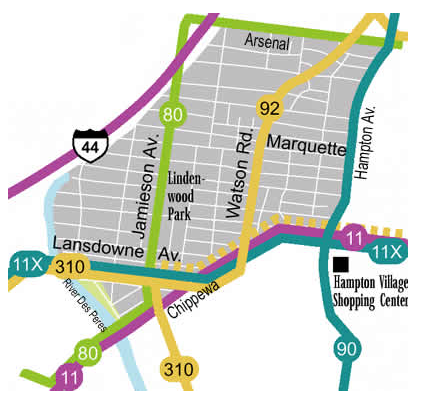 If you would like to know more about this great St. Louis neighborhood, reach out to us.