Have a Heart, Give a Heart 2020 Campaign
The Dawn Griffin Group is excited to take part in Circa Properties' annual Have A Heart, Give A Heart fundraising campaign benefiting Sherwood Forest.
As one of our designated Art of Heart non-profit organizations for 2020, over the course of the month of February, Circa is committed to raising $5,000 for Sherwood Forest, the approximate cost to fund a local child's 2020 summer camp experience.
Last year's campaign was a success, raising over $5,000 for Sherwood Forest and forging a lasting partnership between the organization and Circa.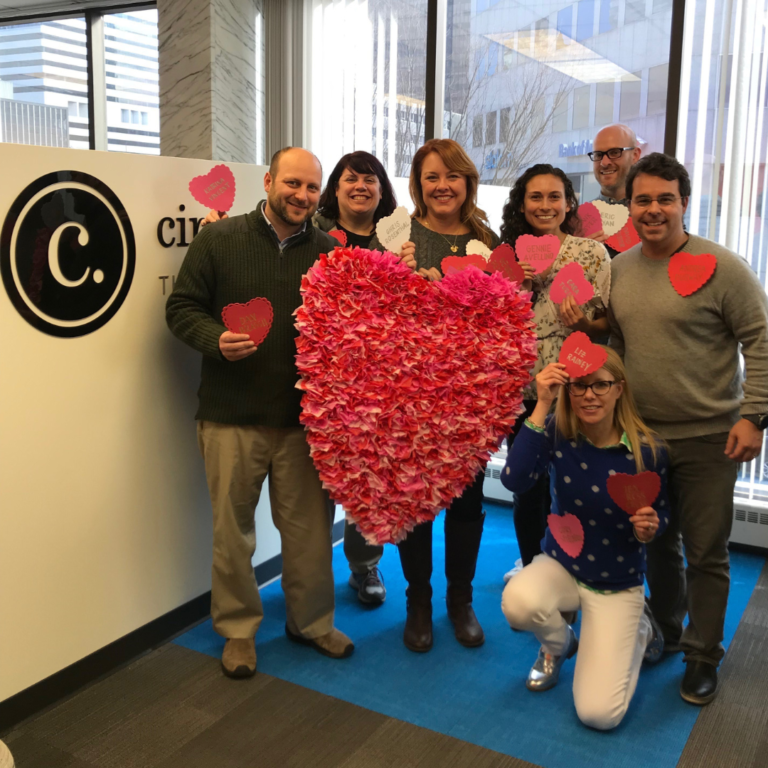 "I think as a company we just fell in love with Sherwood Forest last year. In addition to raising the $5,000 in February, a group of us were also able to volunteer at their bus send-off in June and we had such a great time," said Gennie Avellino, Marketing Manager and member of the Art of Heart committee. "When we sat down as a group to map out the 2020 Art of Heart calendar, it was unanimous that we partner with them once again."
If you'd like to help us reach our $5,000 goal, donations can be made via Circa's unique portal on the Sherwood Forest website or by visiting: HaveAHeart-GiveAHeart.com
Have A Heart, Give A Heart will begin on Monday, February 3rd and will end at 5:00 pm on Friday, February 28. It will include a special Valentine's Day fundraising blitz on Friday, February 14, during which we hope to raise $1,000 in 24 hours.
For each donation made, Circa will cut out a pink paper heart and display it on the wall of our office. By the end of the month, we hope to see a wall full of hearts and a fulfilled mission of sending a child to Sherwood Forest!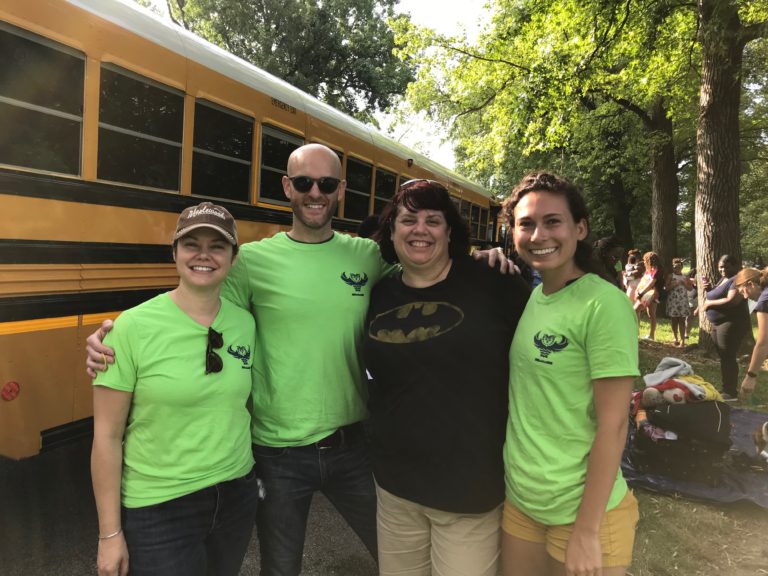 Frequently Asked Questions
What is Sherwood Forest?
Sherwood Forest serves children from low-income families and underserved communities in the St. Louis area, who live at or below the federal poverty line.
By balancing traditional summer camp adventures with evidence-based programs that reinforce and support school-year learning, Sherwood Forest connects with, educates, and inspires the youth of St. Louis. In doing so, they help kids discover the best in themselves so they can grow up to do good in the world.
What does the camp experience entail?
Each summer brings something different for campers at Sherwood Forest as they build upon the skills they learned the year before. The Quest and Supports for Success programs are designed to reduce summer learning loss, foster a love of learning, and build the soft skills that research has shown are critical to academic achievement, high school graduation and success in post-secondary education.
By the end of the summer, 97% of campers report greater problem-solving confidence, 96% of campers believe they are more responsible and 90% of campers feel they are more independent.
Where is Sherwood Forest located?
Sherwood Forest is situated on 478 acres of secluded Ozark forest land just outside of Lesterville, Missouri (about 100 miles south of St. Louis).
During the summer, their facilities become a "home away from home" for campers during their month-long stay. During the spring and fall, school groups from the St. Louis area and beyond participate in Outdoor Education programs, which focus on communication, teamwork and problem-solving.
What is The Art of Heart?
At Circa, we believe in the art of giving back. From preserving our family-like culture to staying actively involved in the Saint Louis community, we pledge to uphold the expectation that we will be agents who do the right thing, at the right time, for the right reason.
The charitable branch of Circa, The Art of Heart, partners with local charities in Saint Louis and Saint Charles. Selected by our agents and staff, the designated Art of Heart charities for 2020 are Sherwood Forest, The Ronald McDonald House Charities of Saint Louis and Friends of Kids with Cancer.
For more information about the Have A Heart, Give A Heart campaign, please reach out to Marketing Manager Gennie Avellino at gennie@circastl.com.