3900 Parker – Gorgeous Rehab in Tower Grove South
Originally built in 1927, 3900 Parker underwent a total rehab in 2014. The results are a bright, bold, beautiful home that will appeal to home buyers in search of historic details and modern updates.  The wide front porch with beadboard ceiling is a wonderful place to relax.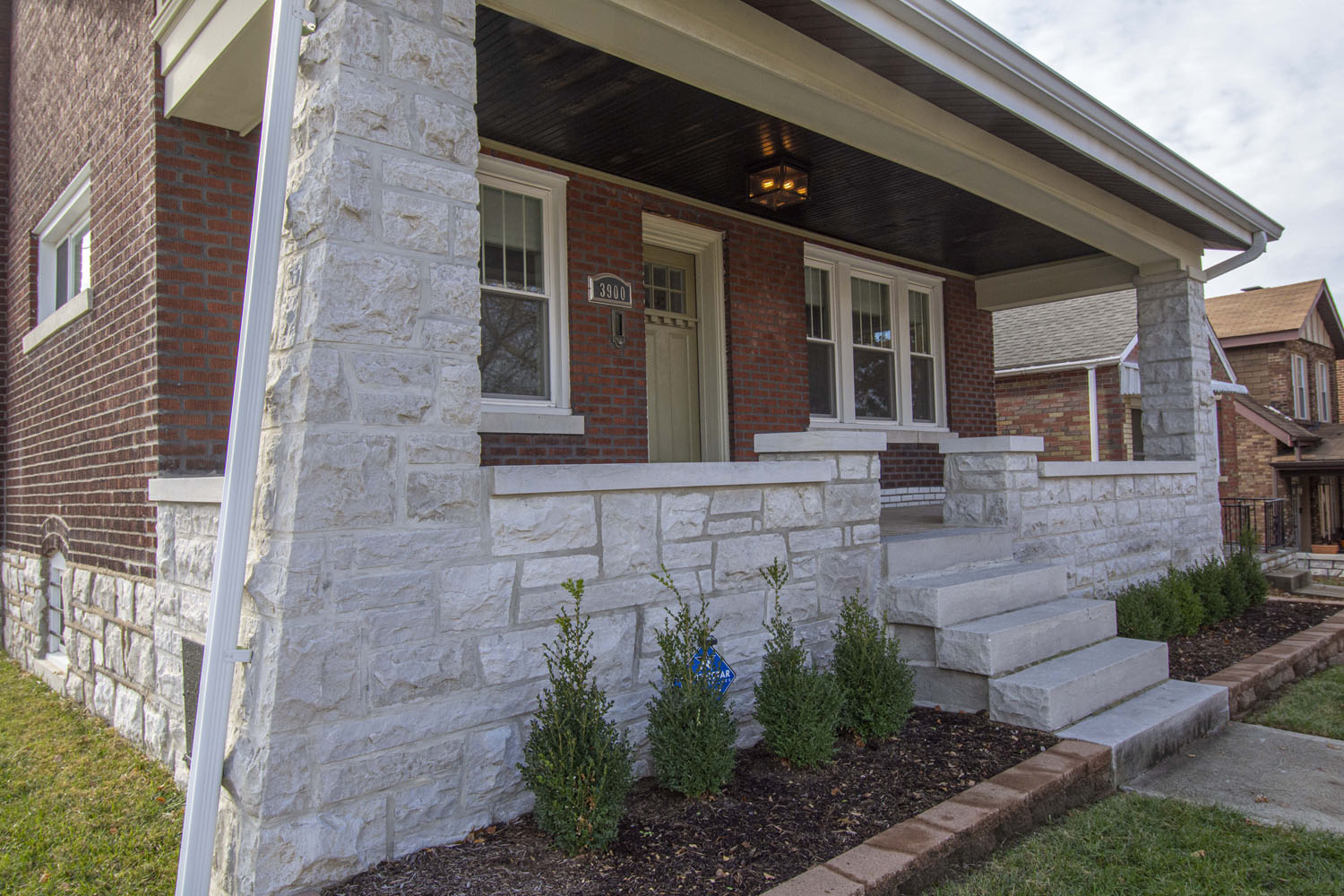 Inside this tasteful home you'll find delightful features such as:
gleaming dark harwood floors
top-down/bottom-up honeycomb shades, providing for control of light while maintaining  privacy
custom lighting throughout
crisp white trim and crown moldings
French doors
new double-paned windows that flood the space with natural light
highly desirable open floor
oversized kitchen with 6-foot center island, quartz counters, custom glass backsplash, 42" cabinets with crown molding
cozy hearth room off kitchen
huge laundry room on first floor
pretty full bath on main floor serving main floor bedroom
2nd floor has ensuite master with floating vanity, walk-in shower, & huge walk-in closet
2 more bedrooms serviced by a third stunning bathroom
2 car brick garage with side entrance
deck overlooking fenced backyard.
zoned HVAC, new waterline/pvc to the curb
tax abated
In addition to all these great features, the home is just a 10-15 minute walk to the South Grand district, Morganford district, and Tower Grove Park. Some highlights of the Tower Grove South neighborhood are below.
Neighborhood Highlights
With its vibrant and pedestrian-friendly business districts, its proximity to Tower Grove Park and the Missouri Botanical Gardens, and its variety of housing stock, it is easy to understand why Tower Grove South has been recognized as the best place to live in the city (Riverfront Times, 2012). Tower Grove South is one of the city's largest and most diverse neighborhoods. It is anchored at its north end by Tower Grove Park and on the east by the shops and restaurants on South Grand Boulevard. The Morgan Ford Road strip runs through its middle with South Kingshighway the western border. In terms of housing, Tower Grove South has everything from grand single-family homes, to more modest bungalows, apartment buildings and four-families.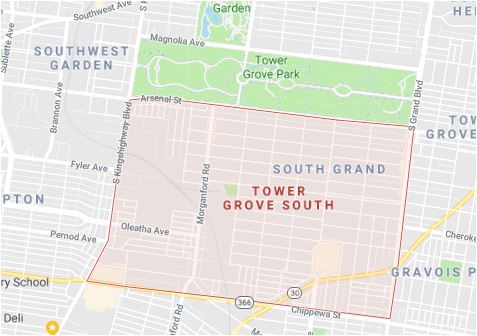 Tower Grove South has an active neighborhood organization (TGSNA) that provides opportunities for neighbors to come together, celebrate, and learn more about what is happening in the community.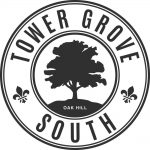 South Grand Business District
South Grand Business District is the eastern boundary of Tower Grove South. This thriving business district offers many cafes & bars, and services.
South Grand Restaurants
South Grand offers authentic cuisine from around the world. Its international community spans 14 countries: Thailand, China, Japan, Vietnam, Italy, Morocco, Ethiopian, Lebanon, Persia, France, Brazil, Turkey, Philippines and USA. You can cover much of the globe in only 6 blocks.
Top Picks 
Lulu's Local Eatery – 3201 South Grand Avenue
Easygoing counter-serve eatery with a menu of varied vegan eats, a patio & rustic-chic decor. Barbeque jackfruit tacos and the bowls are stellar. Ping Pong upstairs.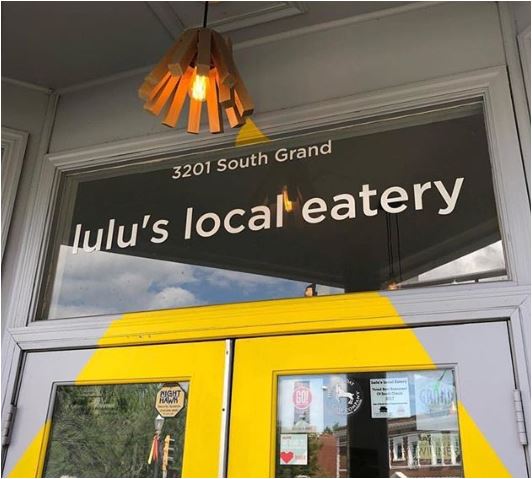 Pizza Head – 3196 South Grand Avenue
Straightforward spot offering cheap beer, large pies, and punk rock jukebox jams in a low-key setting. Grab a lunch special of 2 slices and a pop for under $10.

Rooster & Knock Out BBQ – 3150 South Grand Avenue
Rooster is the bright, roomy restaurant specializing in crêpes, elevated comfort fare & cocktails, plus a patio. We love the ham and jam biscuit + Bloody Mary. Knock Out is the newest offering from Bailey's Restaurants and offers amazing BBG from the back room of Rooster.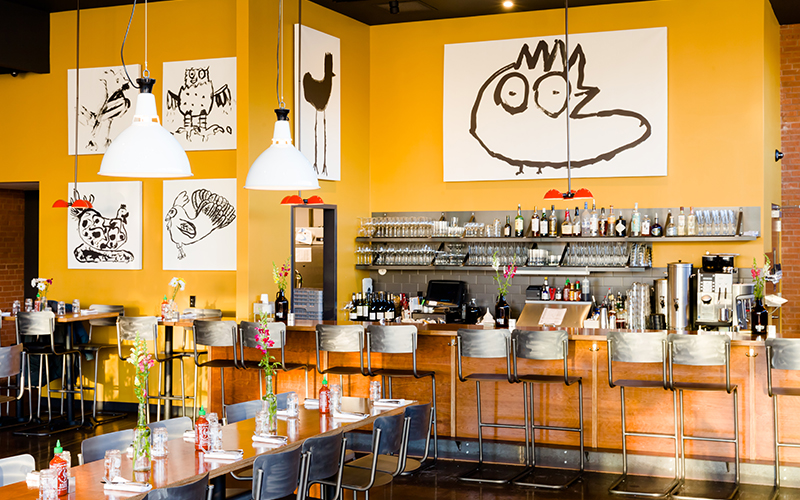 The Vine Cafe – 3171 South Grand Avenue
Savory Lebanese meals & housemade pita are served in cozy digs with a small grocery. Dining on the patio is especially enjoyable. This place is very popular with locals.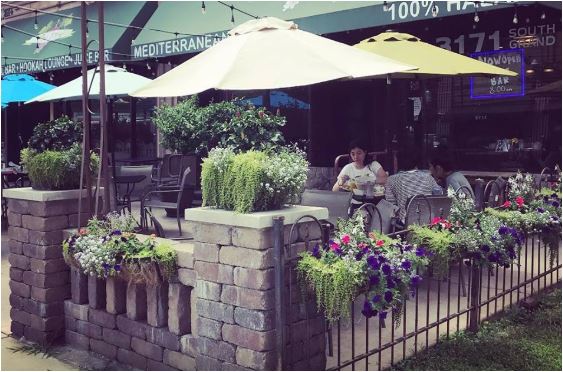 South Grand Shopping
Many eclectic shops can be found along South Grand – from a used bookstore (Dunaway Books) to vintage furniture (Rocket Century)  and clothing (Parsimonia Vintage)  to recycled and fair trade treasurers from across the ocean (Zee Bee Market).
Morgan Ford
The Morgan Ford district has seen a rebirth over the last several years, with new shops and restaurants lining the pedestrian-friendly strip. A new mixed-used development in the heart of the area brings 26 apartments and 6,000 square feet of street-level retail.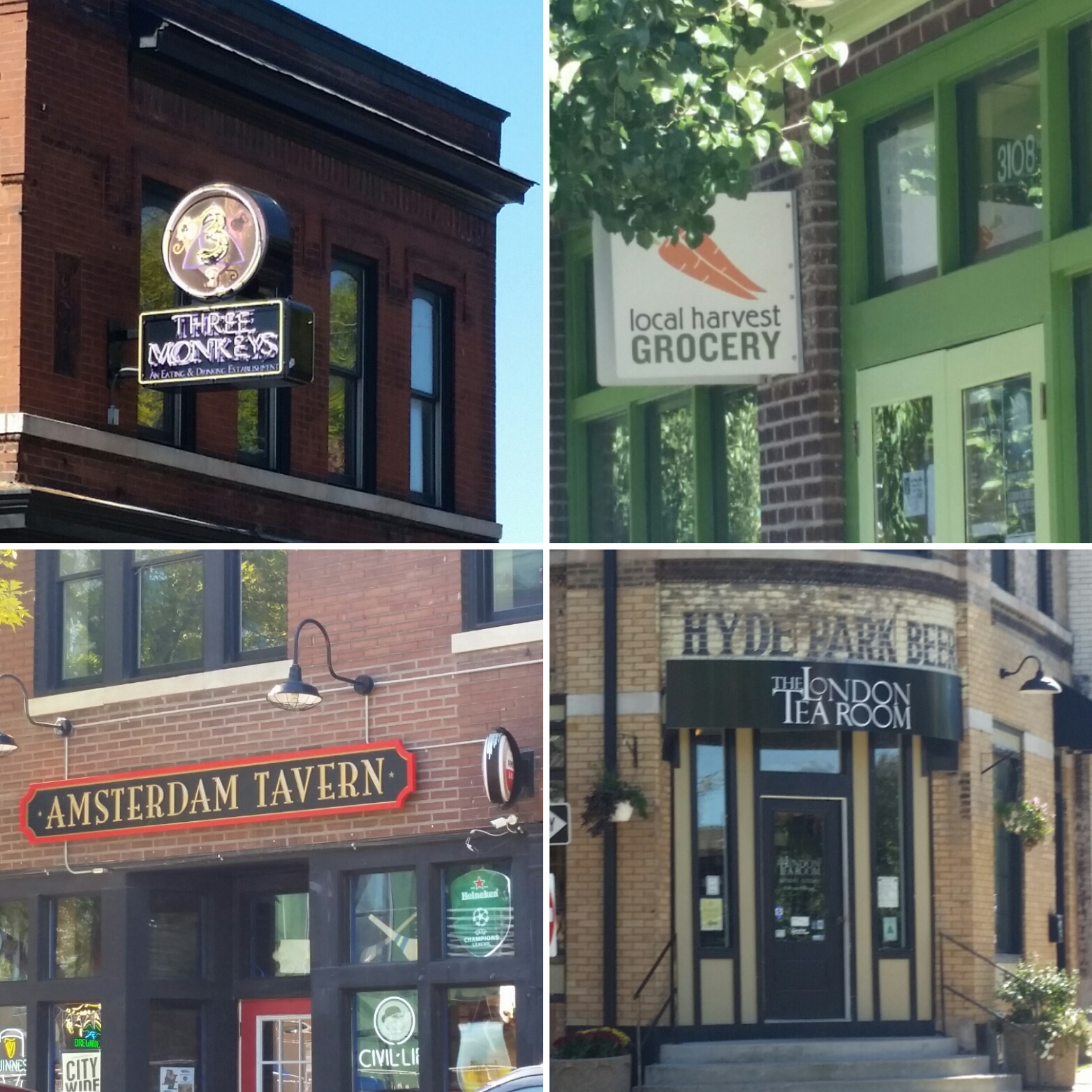 Top Picks
The London Tea Room – 3128 Morganford Road
A contemporary take on the British tea shop with light fare & a selection of English market items. Fantastic tea collection (of course!) and great spot to read or access wifi.
Amsterdam Tavern – 3175 Morganford Road
European-style sports bar with a strong soccer focus, offering craft brews, cocktails and a beer garden. This is the place to watch the world cup.
Civil Life Brewery – 3714 Holt
Warehouse space containing a brewery, outdoor patio and a cozy pub with draft beers and snacks. Cash only. Darts, boardgames, a true neighborhood vibe.
Local Harvest – 3108 Morganford Road
Since 2007 Local Harvest 2007 has offered locally and sustainably grown and produced foods to St. Louisans. Co-owners Patrick Horine and Maddie Earnest were instrumental in launching the Tower Grove Farmers Market in 2006.
In Between
Tower Grove South offers more outside the main business districts of South Grand and Morgan Ford. Grab a bite or drink at any of these great spots nestled within the neighborhood.
Hartford Coffee – 3974 Hartford
Hartford Coffee is nestled between South Grand and Morganford at the corner of Hartford and Roger Place and just 2 blocks from Tower Grove. This popular neighborhood cafe has patio seating plus a play area for kids. The menu offers sandwiches, salads, pastries, and of course, house-roasted coffee.
Crispy Edge – 4168 Juniata
Newish to the scene is Crispy Edge, which features a full bar, hot beverages, and a curated selection of both familiar flavors and innovative potsticker creations. Check the website for hours.
The Royale Food & Spirits – 3132 South Kingshighway
Warm pub serving a casual American menu and extensive cocktail list. A hipster vibe with nightly record spins, great courtyard, and sometimes lively (political) debates.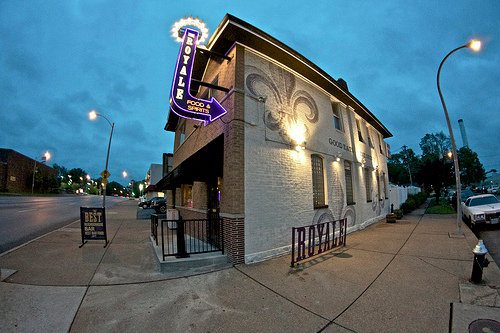 Commuting
Tower Grove South offers quick access to major thoroughfares and highway 44 so commuters can get to the Barnes Hospital complex, Cortex, Washington University, St. Louis University, or downtown in less than 15 minutes by car.
Diversity
Niche ranks Tower Grove South as the most diverse neighborhood in St. Louis. According to Wikipedia in 2010 the neighborhood's population was 54.9% White, 29.7% Black, 7.3% Hispanic or Latino, 0.3% Native American, 8.6% Asian, 3.7% Two or More Races, and 2.8%.

About 23% of households have children. Home ownership was split with 44% owning, 56% being rental.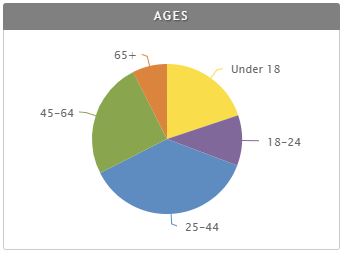 Summary
3900 Parker could be an option for you if you desire to live near all the great things the Tower Grove South neighborhood has to offer. We have helped dozens of clients sell and buy in this area and we consider ourselves experts. In fact, our office is located in Tower Grove South at 3353 Roger Place. If you would have questions about this home or neighborhood or would like a tour, contact us. We'd love to show you around.