McKinley Heights – Neighborhood Focus
The McKinley Heights Neighborhood is a historic conservation district located in the near South Side of the City of St. Louis. The neighborhood is bounded by I-44 to the north, Jefferson Avenue to the west, and I-55 and Gravois Boulevard to the east and south. This hidden gem is often overshadowed by the adjacent neighborhoods of Soulard and Lafayette Square, but McKinley Heights has its own share of notable restaurants and entertainment options and maintains a distinct neighborhood feel. The housing stock consists of many historic homes at transitional neighborhood price points. Below are some highlights of the neighborhood, with a focus on walkability.
Walkable McKinley Heights
McKinley Meadows
2257 Missouri Avenue, St. Louis, MO 63104 (website)
McKinley Meadows is a edible urban forest and community garden and viewed as an anchor of the neighborhood. Residents gather here to learn, rehabilitate the local ecosystem, and grow their own food. Open to anyone, the garden is much more than a place to grow produce, with workshops, potlucks and other events taking place throughout the growing season.
Urban Fort Play Cafe
1854 Russell Blvd, St. Louis, MO 63104  (website)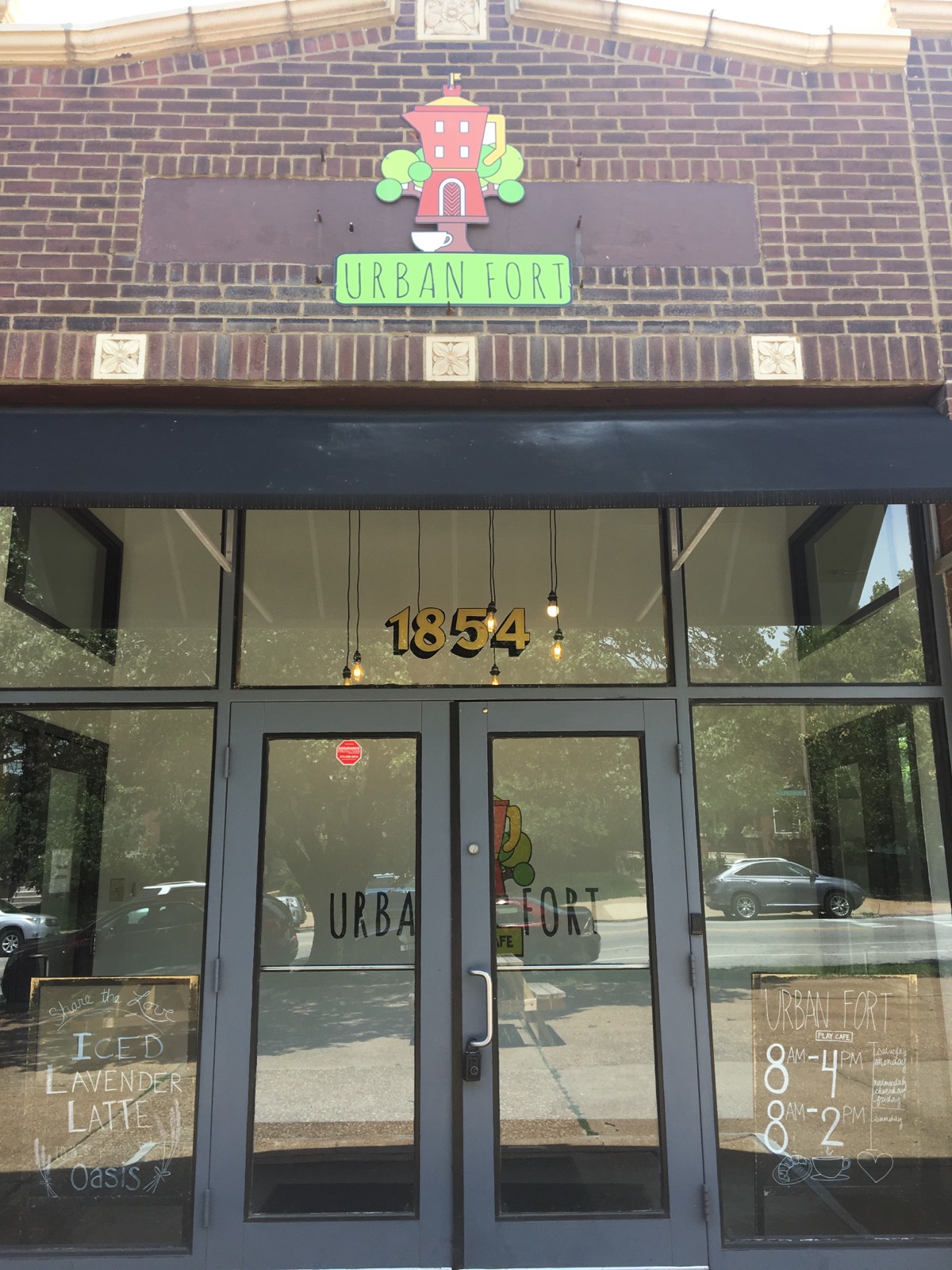 Urban Fort opened late in 2017 and has quickly become a favorite spot for parents and kids. This cozy cafe offers BluePrint Coffee to please adults and breakfast, lunch, and snacks focused on pleasing everyone.  The imaginative play space is geared to kids aged 0-7. They also offer kid and adult classes, workshops, events, and parties.
Milque Toast Bar
2212 S. Jefferson, St. Louis, MO 63104  (website)
One of the 101 Best Restaurants of 2016, this popular 15-seat café features inventive toasts, melts, bread puddings, daily soups, weekend specials, and flavored nut milks.
Other Notable McKinley Heights eats
Blues City Deli – 2438 McNair Ave., St. Louis, MO 63104 (10 minute walk/3 minute drive)
Festive hangout offering sandwiches & po' boys amid blues-themed decor, with occasional live music.
Fritanga – 2208 S Jefferson Ave, St. Louis, MO 63104 (4 minute walk/1 minute drive)
Low-key dining option serving traditional Nicaraguan dishes such as pupusas and chimichurri chicken.
Egg  and Spare No Rib – both in the Polar Wave Ice and Fuel building at 2200 Gravois, St. Louis, MO 63104 (9 minute walk/2 minute drive)
Egg serves Mexican and North African inspired breakfast cuisine all with a twist. The pork belly benedict served on house-made cornbread is their most popular dish, along with breakfast tacos. Evening brings out the barbeque and more tacos.
Nearby Parks
Fox Park – 2732 Shenandoah Ave., St. Louis, MO, 63104
(8 minute walk/2 minute bike or drive)
Fox Park has a new splash pad, along with a playground, softball field and basketball court.
Lafayette Square Park – 2023 Lafayette Avenue, St. Louis, MO 63104
(16 minute walk/5 minute bike/3 minute drive)
At 30 acres Lafayette Park is one of the larger parks in the city. This historic park is the crown jewel of Lafayette Square and has a lake, pavilions, and playground.

Convenience of Lafayette Square
Field Foods (1500 Lafayette Avenue) is just a 4 minute drive for residents of McKinley Heights. This full-service grocery store is focused on affordable local foods. A Walgreens is conveniently  located in the same shopping block (1530 Lafayette Avenue). Treat yourself to a unique small-batch ice cream flavor (perhaps with an alcohol-infusion) at Clementine's Naughty and Nice Creamery (1637 S 18th Street). If hanging out over a glass of wine is your thing, 33 Wine Bar (1913 Park Avenue) is just a 3 minute drive away as are restaurants like Sqwires, Eleven Eleven Mississippi, Planter's House, and Polite Society. All conveniently located in Lafayette Square, along with a coffee shop, brewery, cleaners, salon, yoga, and other services.
Convenience of Soulard
Soulard, the city's oldest neighborhood, is lined with red brick townhomes and has over 25 restaurants and bars. From 2043 Ann Avenue and in less than 5 minutes, you can be enjoying a coffee at Soulard Coffee Garden, grabbing lunch at Chava's, sunning on the patio at McGurk's or sitting down to a steak dinner at the venerable Tucker's Place. And don't forget about Soulard Market, one of the largest and oldest farmers market's west of the Mississippi, open Wednesdays through Saturday.
If you have been looking in the surrounding neighborhoods of Soulard, Lafayette Square, Fox Park, Benton Park, or Cherokee, and haven't yet considered McKinley Heights, you owe it to yourself to check out this great neighborhood. Contact us for more information.