Dogtown – Neighborhood Focus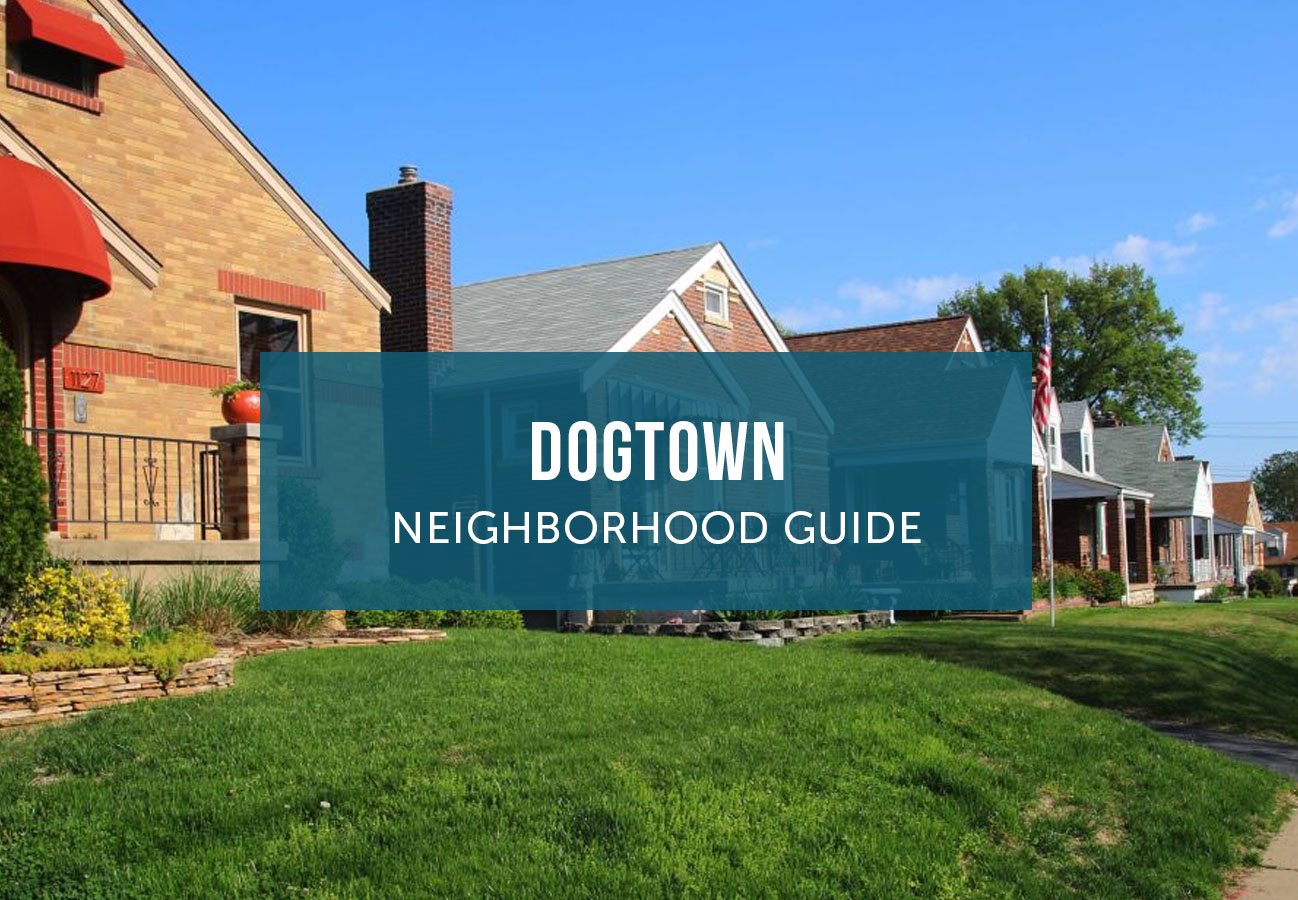 Dogtown is known for its quaint historic area near the intersection of Clayton and Tamm Avenues, and is home to a large annual St. Patrick's Day Parade, which is the more authentic of the two St. Louis parades for this holiday. Its central location and varied housing stock make it an appealing option for home buyers. You can find anything from small cottage-style homes, to historic brick homes, to new construction. A plethora of contemporary loft-style apartment/mixed-use development has taken place on the east end of Dogtown, evident from highway 44. Let's look at some homes plus other perks of the neighborhood.
Dogtown Location and History
Dogtown is not one of the 79 Neighborhoods of St. Louis recognized by the city government but rather an area that includes four neighborhoods, and part of a fifth:
Clayton-Tamm
Franz Park
Hi-Pointe
Cheltenham
eastern portion of Ellendale
The myth is that Dogtown earned its name around the 1904 World's Fair. The reality is that Dogtown got its name as a small mining community in the mid-1800s, during a time when the term "Dogtown" was widely used by miners to describe a group of small shelters around mines.
Dogtown United is a great resource for residents, with links to all the neighborhood associations within Dogtown. For a more in-depth view of the neighborhood check out the Dogtown Historical Society.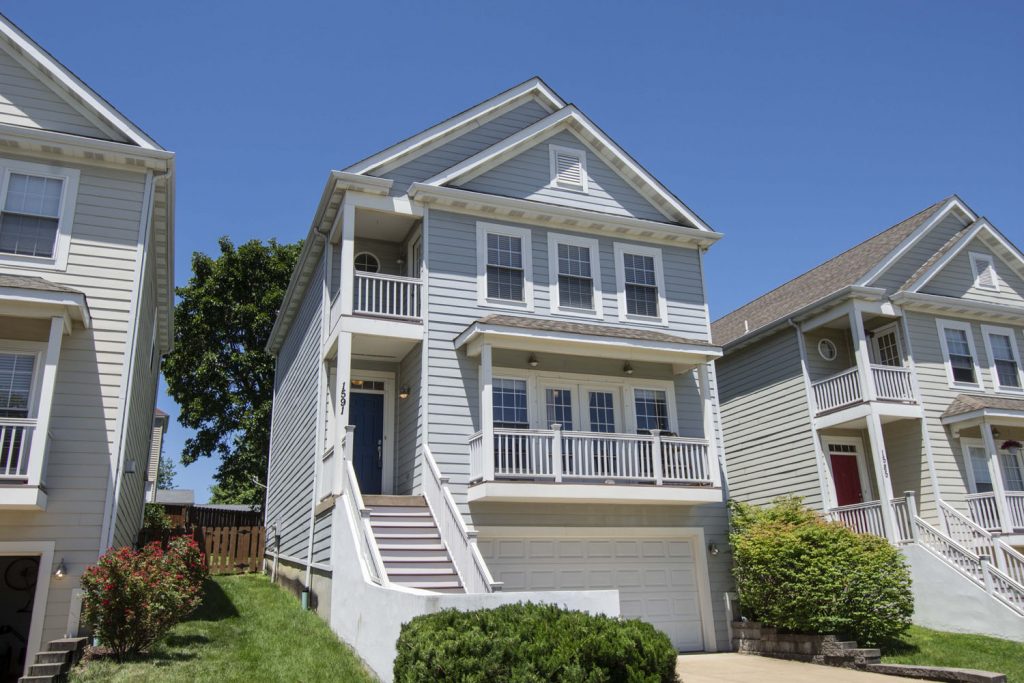 Perks of Dogtown
Residents of Dogtown, located south of Forest Park, enjoy easy access to all of the park's amenities – the free zoo, art museum, history museum, trails for walking and biking, etc.  Proximity to central corridor neighborhoods like Clayton, The Hill, Maplewood, and the CWE, along with easy access to the highway for a quick commute to downtown, put this neighborhood in demand.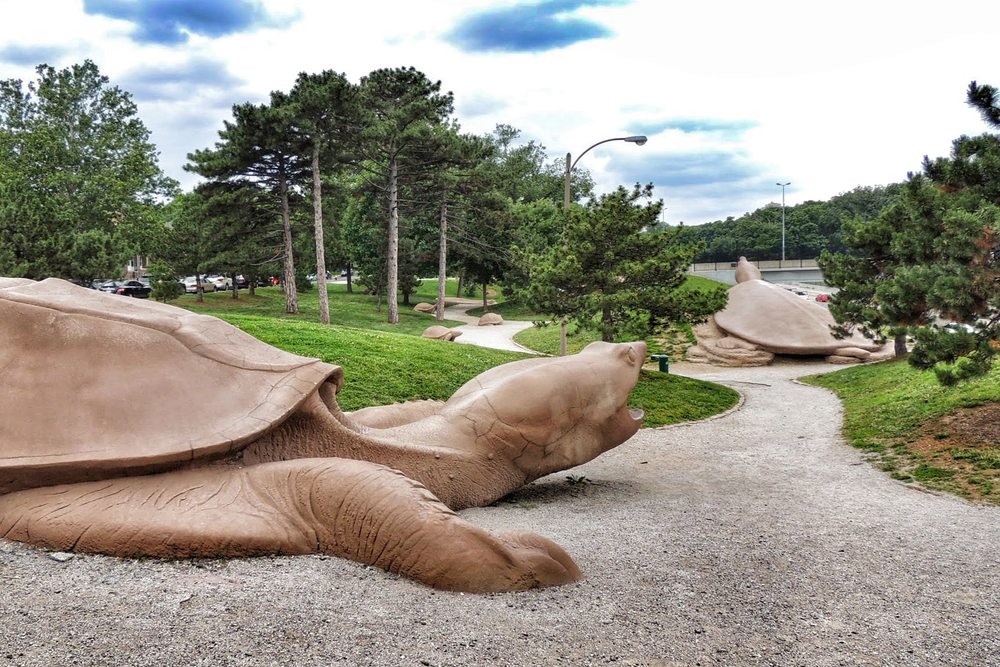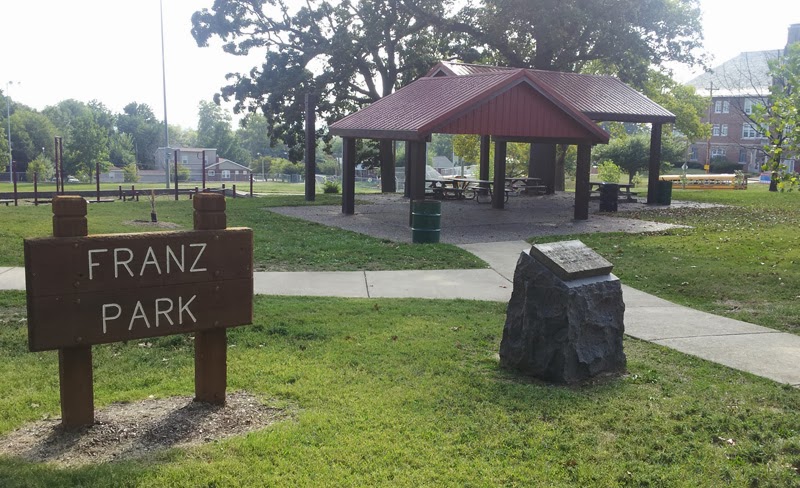 The Hi-Pointe Theater (1005 McCausland) was built in 1922 on the highest point in the city of St. Louis. Seeing a move there is an all-around great experience. Even the restrooms are cool.
St. Louis Community College at Forest Park will see its first new building in 20 years later in 2019 when a $39-million Center for Nursing and Health Sciences facility with up-to-date science labs, classrooms, a dental clinic and innovative teaching spaces opens.
Dogtown Dining
The Pat Connolly Tavern Bar & Grill (6400 Oakland Avenue / Clayton-Tamm) better known as Pat's, has been around for decades and is known for its fried chicken and desserts from another Dogtown favorite, Sugaree Baking.
Olympia Kebob House and Tavern (1543 McCausland / Franz Park) consistently wins the best gyro in town consistently. Enjoy authentic Greek food (flaming cheese!) from a great front patio.
Felix's Pizza Pub (6401 Clayton Avenue / Clayton-Tamm) serves up New York–style pizza, plus sandwiches, drinks, and wings. There are several televisions and lots of activity—all part of the fun. 
Stone Turtle (6335 Clayton Avenue / Clayton-Tamm)  Half restaurant, half is whiskey bar. Polished atmosphere with a focus on elevated American plates. Chicken and waffles are popular on Sunday brunch menu.
Hi-Pointe Drive-In (1033 McCausland Ave / Hi-Pointe) Hip, modern spot for burgers and sandwiches highlighting local ingredients in a former 1980s drive-in.
If Dogtown sounds like the community for you, give us a call. We'd love to show you some homes and check out any of these great spots with you.