Forgivable Loans for Wash U and BJC Employees
The Live Near Your Work program offers forgivable loans to eligible Washington University and BJC employees purchasing a home in one of twelve St. Louis neighborhoods. Employees who purchase a home as a primary residence will receive a forgivable loan to be used towards their down payment or closing costs to purchase a home. The forgivable loan amount is $12,500 for the Forest Park Southeast neighborhood or $8,500 for other eligible neighborhoods. This is a fantastic opportunity and really stretches your budget. The twelve St. Louis neighborhoods include:
Forest Park Southeast
Academy
Central West End*
DeBaliviere Place
Fountain Park
Lewis Place
Parkview Gardens
Skinker DeBaliviere
University City Northeast
Vandeventer
Visitation Park
West End
In addition to the neighborhood parameters, other eligibility and lender requirements have to be met. That information is provided below.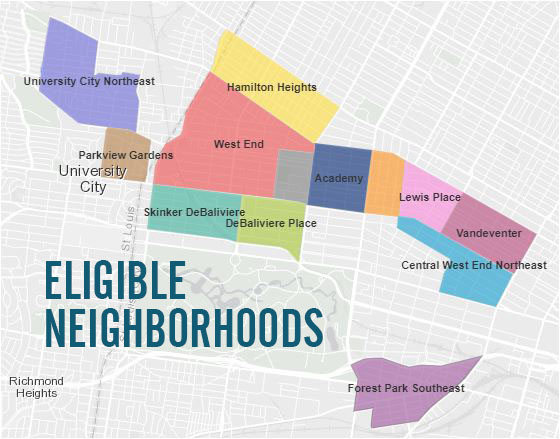 Forgivable Loans – Eligible  Neighborhoods
Forest Park Southeast
Forest Park Southeast is a quickly redeveloping neighborhood located in the middle of St. Louis's Central Corridor. It is best known for The Grove entertainment district, an eclectic collection of bars, restaurants, and shops along old Route 66 (aka Manchester Avenue). Housing options are various, ranging from modest, shotgun style single-family homes to new, modern construction for upscale families and everything in between.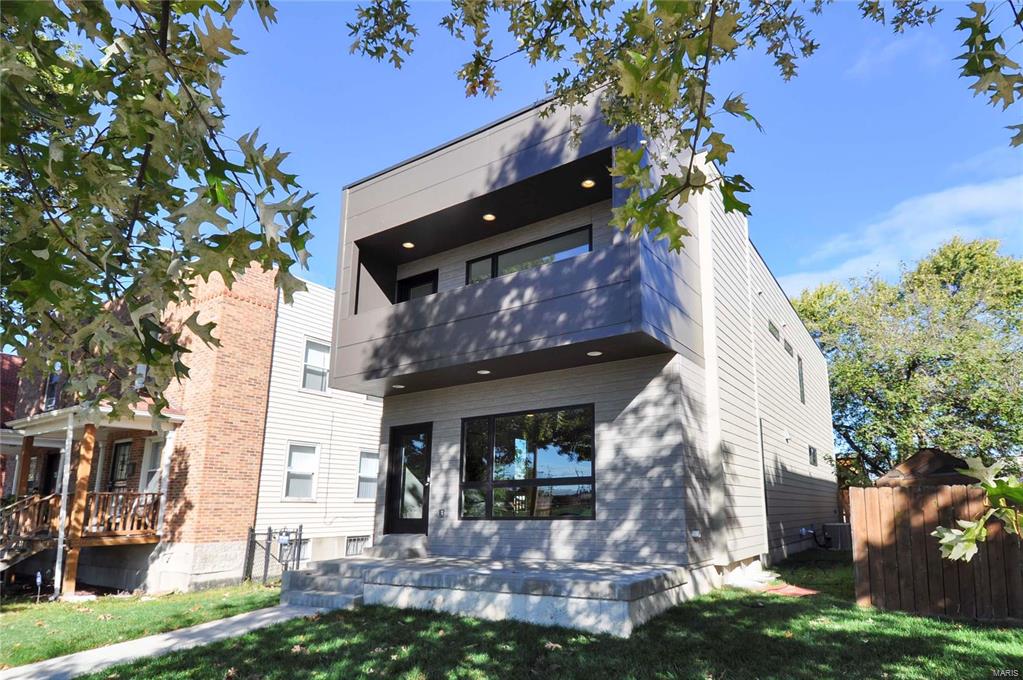 Academy
This North St. Louis neighborhood, located a few blocks northeast of the Central West End, maintains a diverse population and a housing stock comprised of quintessential St. Louis brick homes. Being within close proximity to the Central West End and The Loop entertainment districts as well as all that attractions of Forest Park, there are few St. Louis neighborhoods with a better location.
Central West End*
The Central West End, located on the eastern edge of Forest Park, is a lively, upscale, mixed-use district. One of the city's most coveted neighborhoods, the Central West end offers a little bit of everything for everyone. With its range of dining and entertainment, eclectic shopping, museums and art galleries, stately homes and turn-of-the-century apartments, as well as large regional employment fixtures, it truly is a neighborhood to live, work, and play.
DeBaliviere Place
DeBaliviere Place is a quiet neighborhood with tree-lined streets, stately old homes, and excellent access to public transportation, including the MetroLink, the Loop Trolley, and, of course, Metro Bus. Located between The Loop and Central West End Entertainment Districts and just north of majestic Forest Park, there's always something to see and do within a short walk or transit ride from home.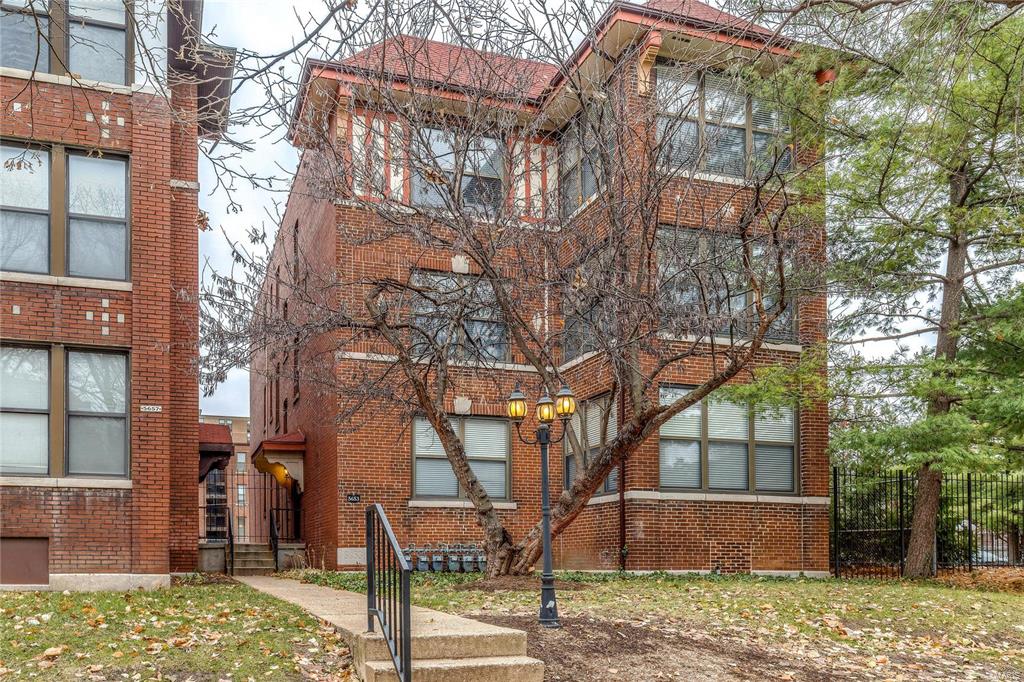 Fountain Park
Living up to its name, Fountain Park is a North St. Louis neighborhood with a lush park centerpiece complete with stately fountain enjoyed by neighborhood residents.  Many of the quintessential St. Louis brick homes that were originally built here remain and are actively inhabited, particularly adjacent to the park. With the Central West End right across the street, the neighborhood offers the opportunity to live in a Central West End style home, but without the Central West End style prices.
Lewis Place
This North St. Louis neighborhood, rich in history, is home to the oldest private drive which is crowned with a beautiful "gate" resembling the Arc De Triomphe in Paris. Much of the housing stock is classic St. Louis and in-tact but needing a bit of TLC. Lewis Place is also home to the Ranken Technical College.
Parkview Gardens
Parkview Gardens is a University City neighborhood located just north of the Delmar Loop entertainment district. The neighborhood is fairly dense, with most of the housing contained within small apartment buildings. The neighborhood has been designated a Historic District by the U.S. Department of the Interior.
Skinker DeBaliviere
Located on the city's western edge, Skinker-DeBaliviere is perhaps best known for the Delmar Loop entertainment district, a vibrant, urban, walkable stretch of restaurants, shopping, and well-known concert venues. It is well served by transportation, with three MetroLink stations on opposite ends of the neighborhood, as well as stops for the new Loop Trolley. Tree-lined residential streets, each with homes within walking distance to Forest Park and Washington University are a neighborhood staple. Homes are rather stately and tend to be aged closer to the end of the pre-war era.
University City Northeast
University City is an inner-ring St. Louis suburb with approximately 35,000 residents. As you might expect, it is located adjacent to Washington University and is known for containing the bulk of the Delmar Loop Entertainment District. The city prides itself on being a diverse, inclusive community with a wide range of housing options for all types of residents. The housing stock in the northwest region of the city is predominantly post-war. Employment centers in both Clayton and the Central West End are quick and easy to get to.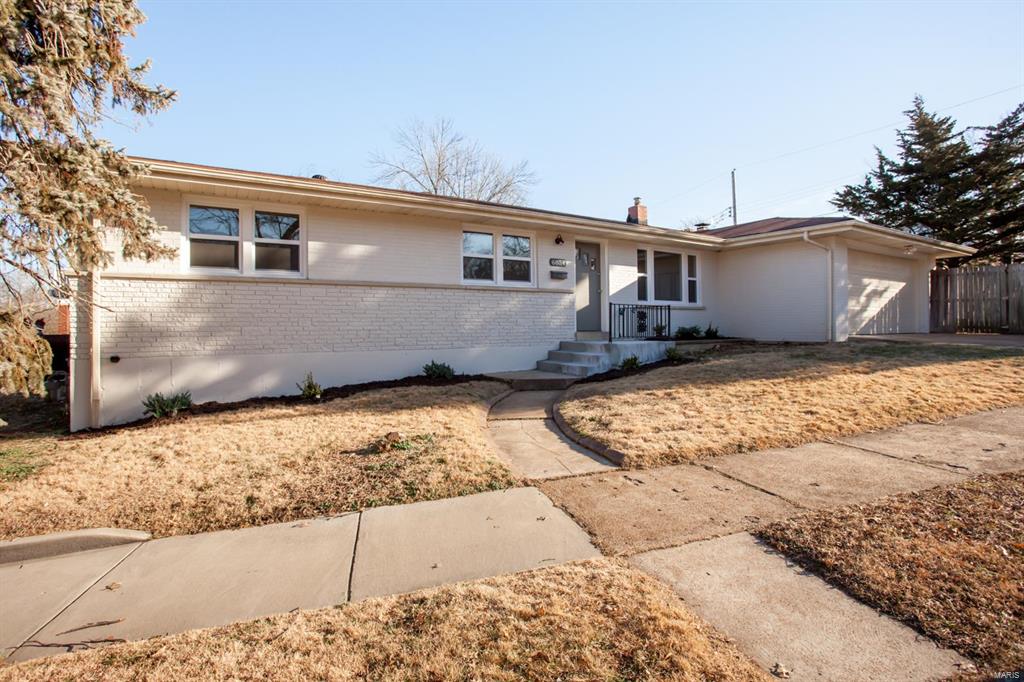 Vandeventer
Although it has faced many challenges with disinvestment over the years, the effort to bring this North St. Louis neighborhood back to life has been substantial. New houses, apartments, and businesses along the North Sarah Street corridor have brought new life to the neighborhood and there's more on the way.
Visitation Park
Visitation Park is a small neighborhood of mostly single family homes in North St. Louis. Many properties have been torn down over the years, but the neighborhood maintains several of the many private drives in the city, each with a stock of old stately homes.
West End
The West End is a North St. Louis neighborhood that lies on the western edge of the city. The neighborhood has seen a level of disinvestment over the years but has been coming back strong with the continued growth of the Delmar Loop corridor on the neighborhood's southwestern fringe and new infill development throughout. In the near future, the neighborhood may be home to a new concept for community development in the city: Delmar DeVine. Built in the former St. Luke's Hospital would be converted into apartments and office space for nonprofit organizations
*Portions of the CWE
---
Our team has helped many Washington University and BJC employees find homes in these neighborhoods and we'd love to help you. Whether you want to move closer to work or are relocating to the St. Louis area for your job, contact us for more information on homes in these areas.