Glendale – Neighborhood Guide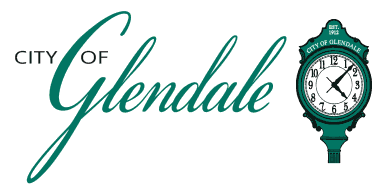 Glendale – the modern day Mayberry. Incorporated in 1916 as an exclusively residential city, Glendale has always been known for its gracious homes and small town feel. Growth has been gradual and planned, with the resultant effect of a general harmony of home styles and landscaping.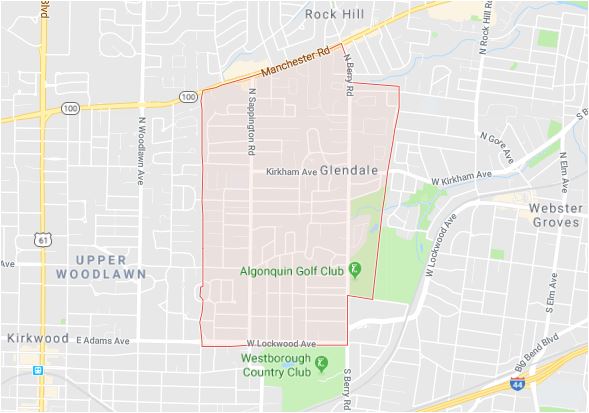 Named from the scenic dales or glens in the region and consisting primarily of single family dwellings, it feels like a Hollywood set with slow moving streets bordered by sidewalks dotted with school children and shaded by old growth trees. It is the kind of place where you borrow a cup of sugar, plan bake sales, join the Kiwanis Club, and walk home from elementary school.
The ideal town wouldn't be complete without a central gathering place. Two local favorites sit in mid Glendale on Sappington Road, one of the county's oldest roads:
Westwood Catering: This place is full of older residents keeping up with community happenings in the morning and elementary school students stopping in for snacks on the way home from school. A true community watering hole for three generations.
Vitale's Deli: Offers a little taste of The Hill on Sappington and has a legion of regulars — many who greet the owner with a hug after they walk through the front door.
Community service is almost taken for granted in Glendale, where a tradition of friendliness has always prevailed. Grow Glendale Gorgeous is a public works partnership between neighborhood volunteers and the public works department. 50 containers of flowers are located throughout the city with resident volunteers watering throughout the summer season, and allows an easy opportunity for kids to earn service hours.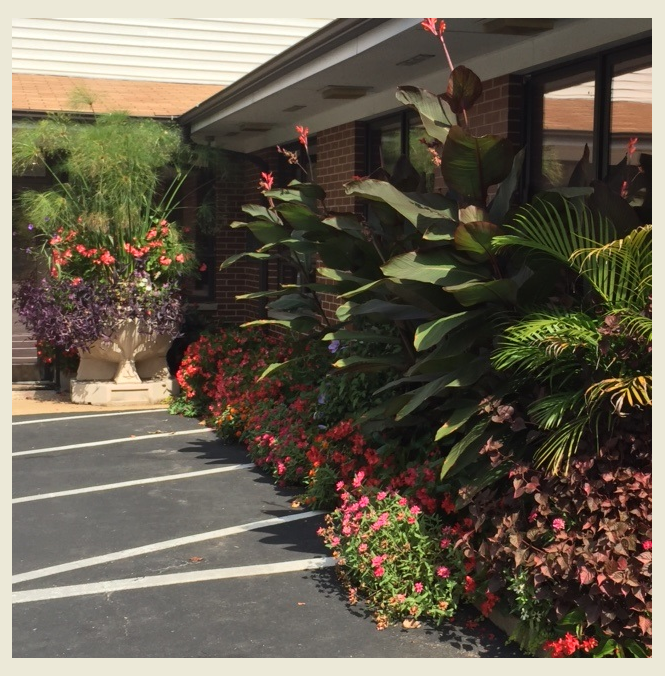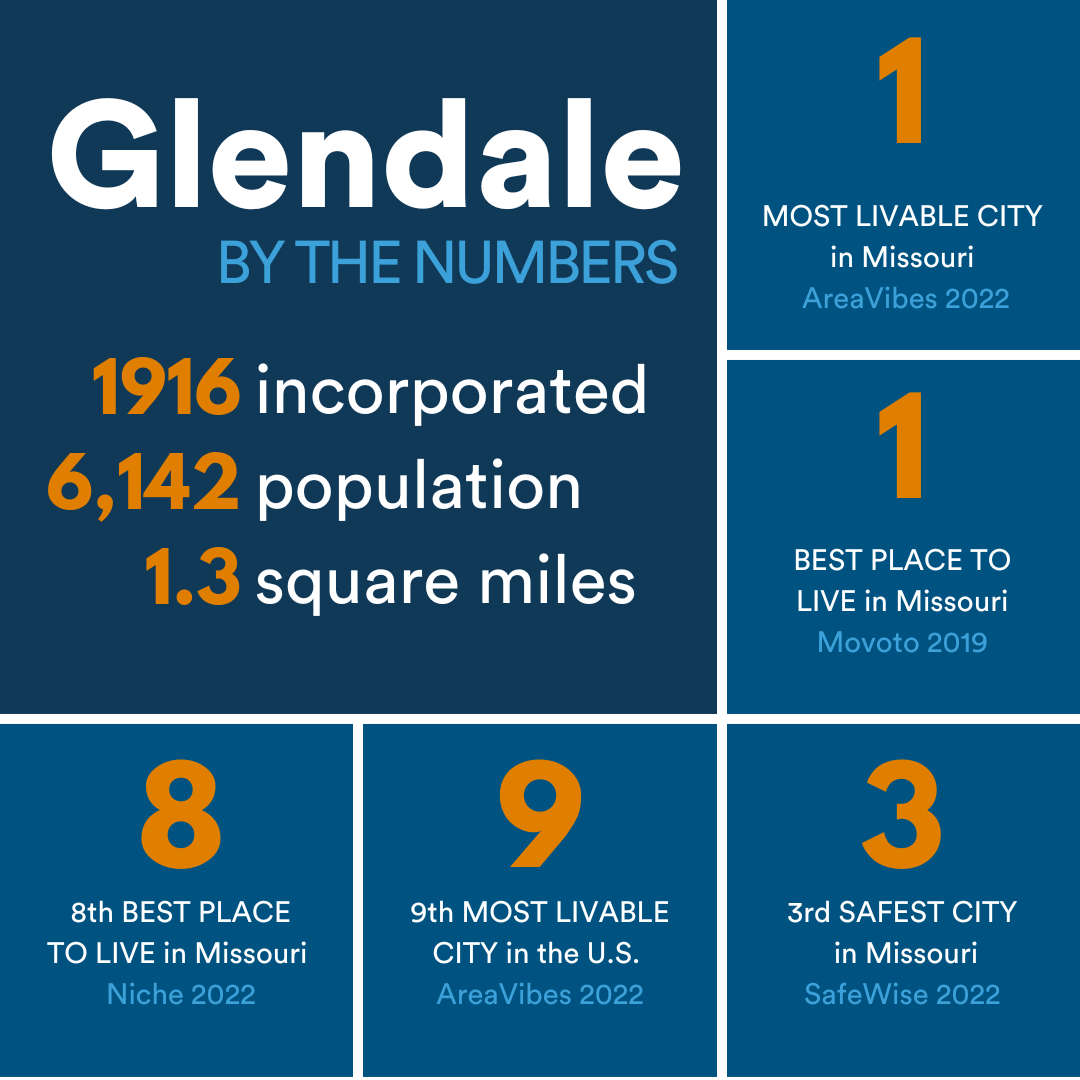 recreation, AMENITIES, and services
In 1998, the residents of Glendale approved a tax, which allowed the city to form a partnership with the city of Kirkwood to operate an aquatic center. Glendale helped pay for the construction of the facility, allowing  residents rights to the facility in Kirkwood. "Recreation Station", as this facility is called, is located at the corner of Geyer and Monroe in Kirkwood Park and is a favorite summertime activity.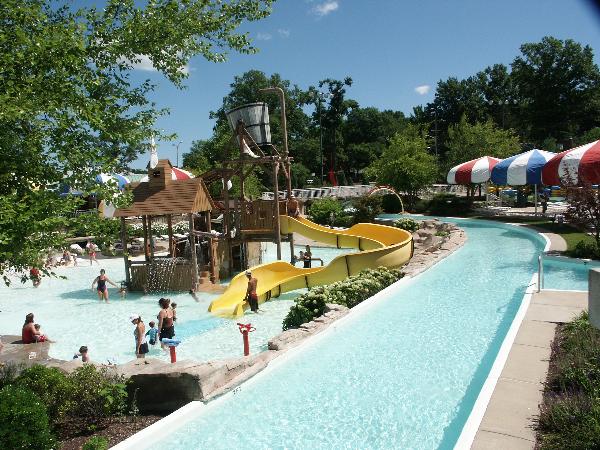 Within the city limits is the gracious Algonquin Country Club, a social and recreational organization attracting members from many parts of the county who enjoy golfing on its newly designed course, or the tennis and swimming. Along Berry Road in neighboring Kirkwood is Westborough Country Club, which also offers golfing, fitness, swimming, and social opportunities.
While Glendale is largely free from big box stores and strip malls, it is easy walking distance to downtown Kirkwood, which has many restaurants, shops, and an outstanding Farmers Market. Be sure to stop in to Tropical Moose, for the best shaved ice snow cones around. In fall of 2022, Honey Bee's Biscuits + Good Eats expanded their foodtruck operation to include a restaurant and it is swarming with Glendale and Kirkwood residents on weekend mornings. There are some businesses along Manchester at the northern boundary of Glendale, including Kangaroo Kids, a one-stop shop for all things maternity, baby, and nursing. New moms love the supportive playgroups, classes, and resale shop.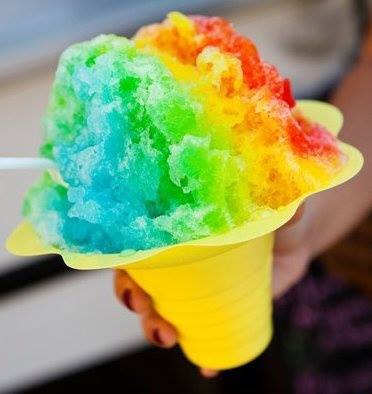 In 2016, residents approved a bond issue to construct a new Municipal Center to house City Hall, Police HQ, and the Fire Station. In 2017,  the department began the transformation along Sappington Road, which now provides a hub for city services.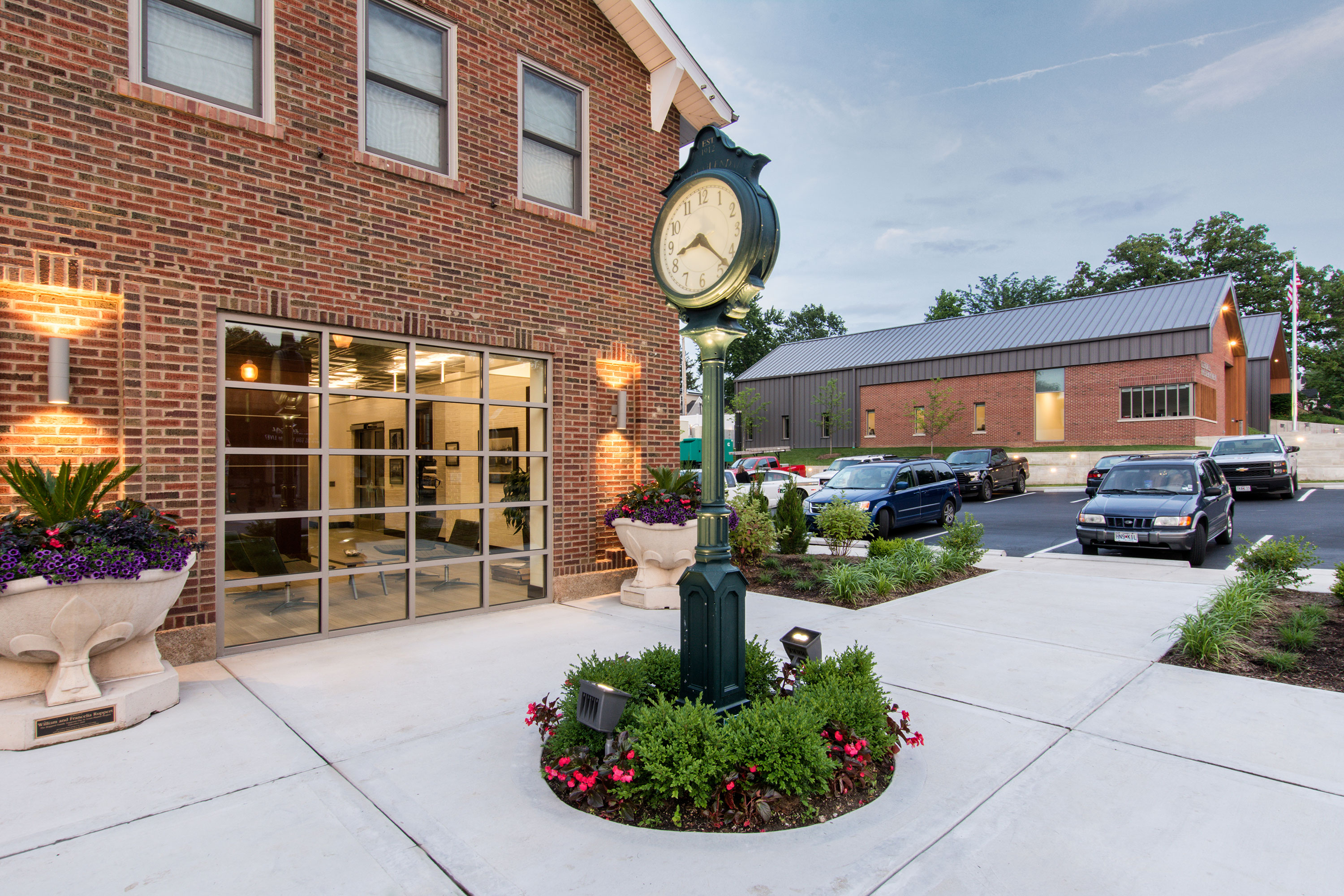 ANNUAL Glendale Firehouse Run
One of the most popular events of the year in Glendale is the Annual Firehouse Run benefiting Kirkwood Area Perpetual Scholarships, Kiwanis Youth Programs, The BackStoppers Inc. and Responder Rescue Inc..  Costumes, strollers, and pets are welcomed and snacks, awards, and attendance prizes are given out.
Schools of glendale
Glendale resident living west of Berry Road are served by the Kirkwood School District and residents living east of Berry Road are served by the Webster Groves School District. Both are award-winning districts and the rivalry between these two schools is legendary. At no time is this more evident than at the annual Turkey Day Game, played on Thanksgiving, which celebrated its 100 anniversary in 2007.

School Rankings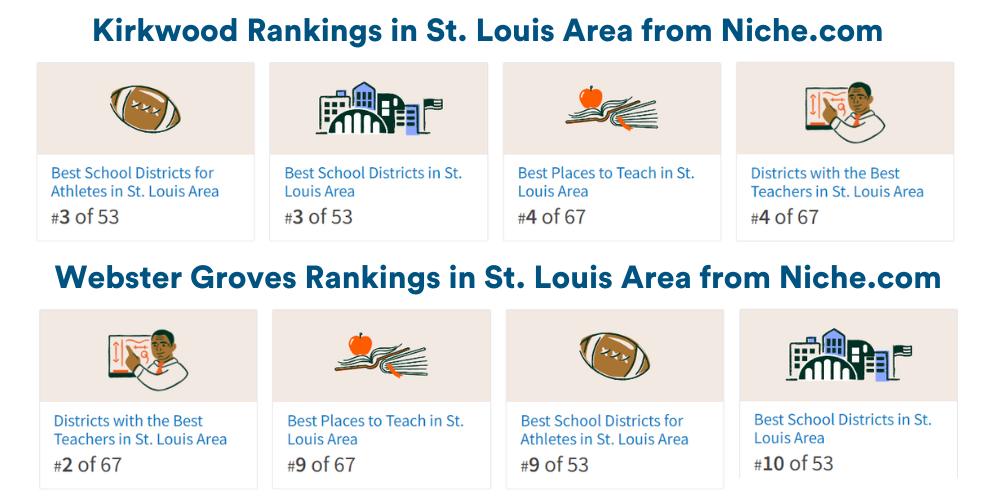 School located in Glendale
Four schools are actually located within the city's boundaries and include:
The suburb is small enough, that many elementary students walk to school.