Tower Grove East – Neighborhood Focus
The desirable Tower Grove East neighborhood is bordered by Shenandoah Avenue to the north, Nebraska Avenue to the east, Gravois Avenue to the south, and South Grand Boulevard to the west. With access to Tower Grove Park, Compton Hill Reservoir Park, and the South Grand district, it offers fantastic walkability and maintains a very small neighborhood feel. Most streets are lined with mature trees and classic homes that will satisfy a variety of architecture buffs. Here we take a deep dive into the neighborhood and showcase some of the current housing inventory.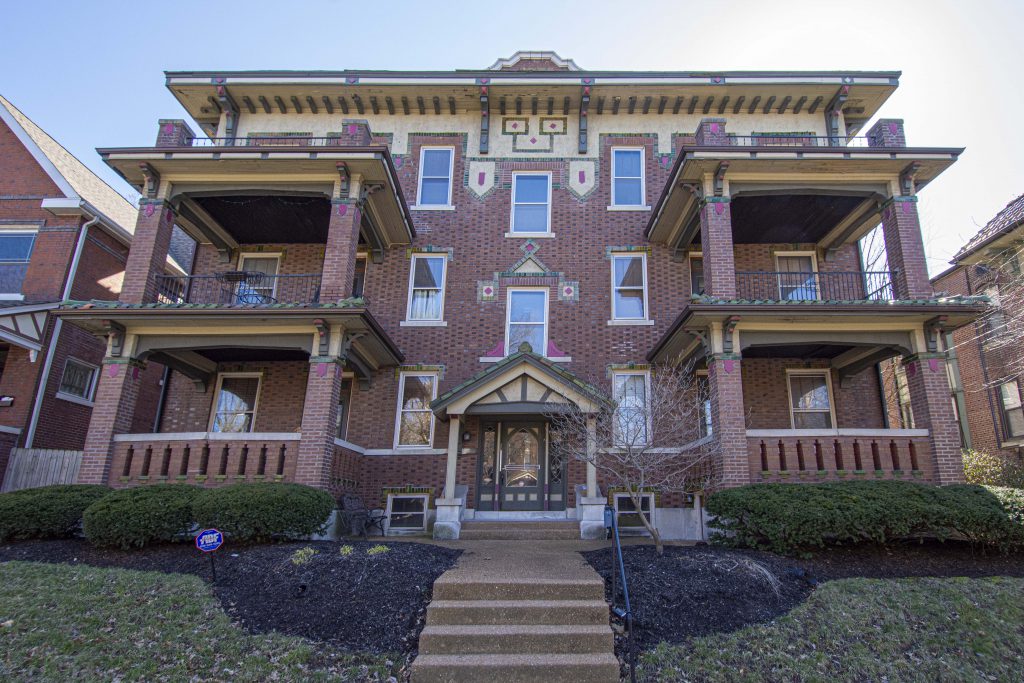 tower grove east Neighborhood Resources & services
Tower Grove East has an active Neighborhood Association, founded in 1965.
A community garden is at 3301 Sidney and events are held there throughout the year.
The nearest public library is the Carpenter branch at 3309 S Grand Blvd.
Grocery stores within a five-minute drive include Schnucks (3430 S Grand Blvd), Ruler Foods (2700 S Grand Blvd), and Jay's International (3172 S Grand Blvd).
Public Schools include Shenandoah Elementary, Fanning Middle, and Roosevelt High. Eagle College Prep is an open-enrollment charter school.
South Grand business district
South Grand is the western boundary of Tower Grove East. This thriving business district offers many cafes & bars, and services.
South Grand Restaurants
South Grand offers authentic cuisine from around the world. It's international community spans 14 countries: Thailand, China, Japan, Vietnam, Italy, Morocco, Ethiopian, Lebanon, Persia, France, Brazil, Turkey, Philippines and USA. You can cover much of the globe in only 6 blocks.
South Grand Shopping
Many eclectic shops can be found along South Grand – from a used bookstore to an upcycle shop and vintage furniture and clothing to recycled treasurers from across the ocean.
Restaurants, Cafes and Bars
Tower Grove East provides access to many unique restaurants, cafes, and bars within its geographic location and its bordering neighborhoods. Below are some favorites.
The Shaved Duck – 2900 Virginia (Tower Grove East)
Featured on the Food Network, this popular gem is known for barbeque and Southern specialties served alongside American craft beers. With killer mac n cheese and sauteed brussel sprouts, we love the sides almost as much as the que.  (7 minute walk)
Tick Tock Tavern – 3459 Magnolia (Tower Grove East)
This cash-only neighborhood joint features kitschy owl decor, plenty of craft brews, and local bands. The eclectic vibe is kind of grandma living room cool. Right next door is Steve's Hot Dogs, to satisfy your munchies. (8-minute walk)
Lona's Lil Eats– 2199 California Avenue (Fox Park)
Cozy, vegan-friendly eatery serving Asian-fusion fare, including make-your-own rice-paper wraps. Lona is a James Beard nominee and this place gets all the raves.
Kitchen House Coffee – 3149 Shenandoah (Fox Park)
What's not to love about a coffee house with a brood of chickens out back? Owned by a Tower Grove East resident and urban farmer, this establishment is committed to local, freshly-sourced products. The baristas will remember you and it will grow to be one of your favorite neighborhood spots.
Crafted – 3200 Shenandoah (Fox Park)
Build-your-own burgers and updated pub fare meet a creative cocktail list in this colorful bistro at the cozy corner of Shenandoah and Compton. A local favorite. (7 minute walk)
Parks bordering tower grove east
Tower Grove Park – South Grand & Arsenal
The crown jewel of South City with more than 200,000 annually attend cultural events such as the International Institute's Festival of Nations, Sauce Food Truck Friday, and Tower Grove Farmers' Market. Enjoy playgrounds, tennis courts, pickleball courts, seven miles of running/walking trails, softball/kickball fields, soccer fields, baseball fields, historic pavilions, a splash pad, free summer concerts and nature. All of the nature. (13 minutes)
Compton Hill Reservoir Park – 1700 S. Grand
Compton Hill Reservoir Park is a 36-acre public park located in the Compton Heights neighborhood which borders Tower Grove to the north.  Located on one of the highest elevations within the city, the park surrounds a 28-million-US-gallon reservoir used to provide water for many of the city's residents.  Dog park, playgrounds, tennis court. The water tower is opened to visitors on occasions t throughout the year, providing a fantastic view of the city.
Fox Park– Shenandoah & Ohio
This 2.69 acres of a park is maintained by the City of St. Louis Park Division with assistance from the Fox Park Neighborhood Association. Amenities include a playground, basketball courts, a softball field. The new splash pad attracts many in the heat of summer.
APPROXIMATE COMMUTE TIMES
St. Louis University Medical Complex or St. Louis University: 5-minute drive or 10-minute bike ride
Washington University Medical Complex: 11-minute drive or 20-minute bike ride
Washington University: 14 minute or 30-minute bike ride
Cortex: 10-minute drive or 17-minute bike ride
Downtown: 11-minute drive
SUMMARY
If you are looking to buy or sell in Tower Grove East, we are the neighborhood experts. We've helped dozens and dozens of clients in this area.  Contact us today with your questions or to take a tour of one of the fantastic homes we have currently listed.