Favorite Parks of Webster Groves & Shrewsbury
St. Louis claims many historical and award winning parks like Forest Park and Tower Grove, but many of the smaller neighborhood parks are near and dear to us as well.  Today we are looking at some of our favorite parks in Webster Groves and Shrewsbury, two popular inner ring suburbs, with a focus on the smaller options.
Parks of Webster Groves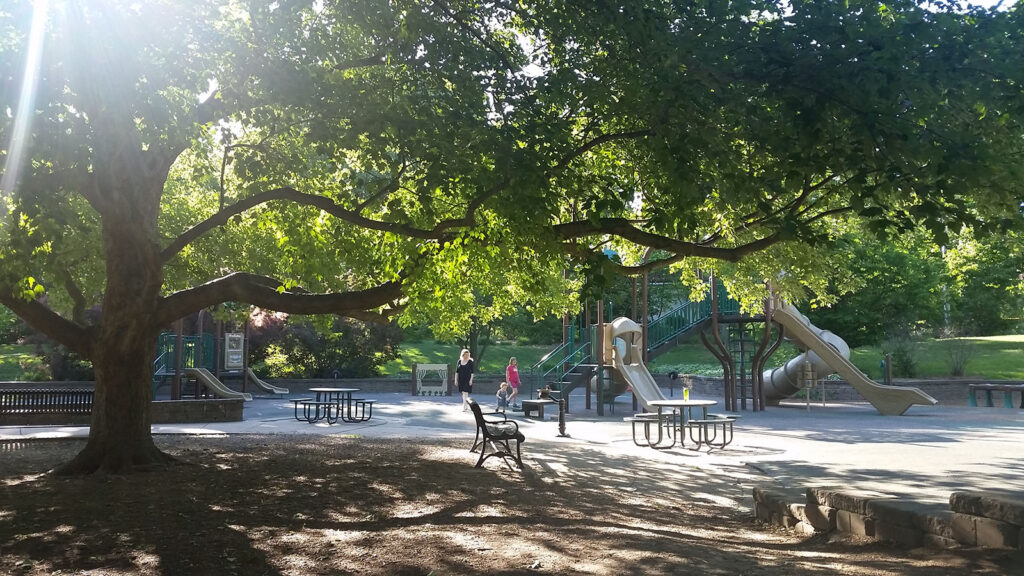 Blackburn Park – Location: 421 Edgar Rd, Webster Groves
This is a larger park, but very tranquil, with 38 acre park with rolling hills.  There are many places to wander off and picnic or play. The park includes ball fields, tennis courts, walking paths, and a five acre bird sanctuary with a pair of nesting owls. The playground has some shade and is geared towards younger kids and designed in such a way that it is easy to keep track of them. Three pavilions are available for rental. This park is particularly lovely in its fall colors, and in the spring, when dogwoods are in bloom.
---
Margaret Park – Location: Margaret Ave & Atalanta Avenue
This is a sweet little pocket park that that has a newer small playground enclosed by a fence, which makes it easy to keep track of the kids from any of the several seating options.  It has some shade, nice landscaping, and an impressive stone pavilion. In addition to the new equipment, there is an old-school merry-go-round. The only caveat – no restrooms. Afterwards, stop by FroYo (237 W Lockwood Avenue) and watch for trains while you enjoy your monster treat.
---
PARKS OF SHREWSBURY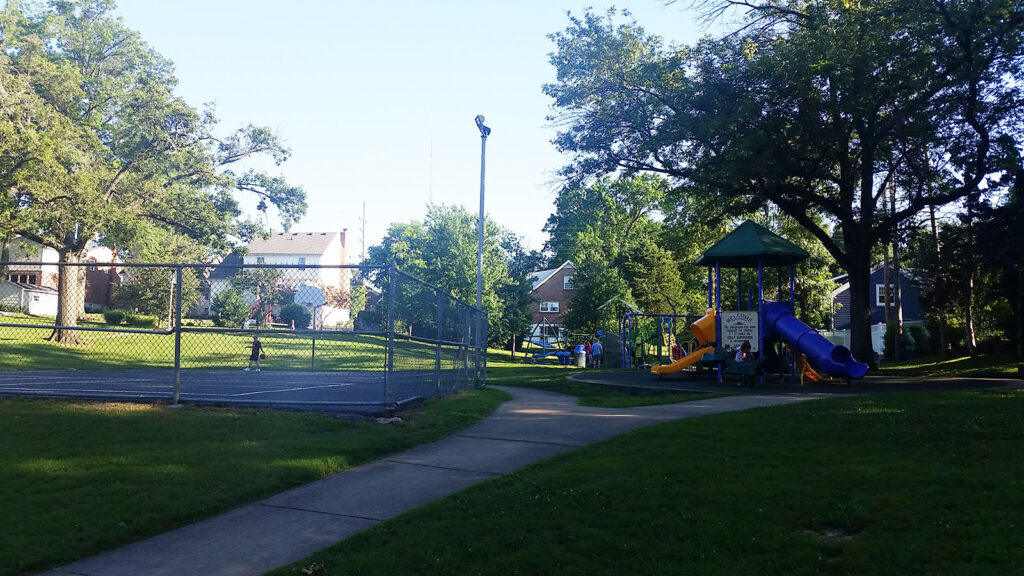 Brinkop Park – Location: 4800 Laurella Ave
This was our family's favorite when our daughter was younger. It has two playground areas, one for the little kids and one for older, both with rubber flooring. There is a ball field, multi-purpose court, pavilion, and nice restrooms (for a park). It is tucked away in the middle of a very residential area, so it offers a more peaceful setting.
Wehner Park, Shrewsbury
Wehner Park – Location: 5200 Lenox
Wehner Park is Shrewsbury's largest park consisting of nearly 32 acres. This park contains three ball fields, one soccer field, two pavilions, two playgrounds, and two tennis courts. It is big, but the wooded section on the far western end of the park is particularly nice, with a meandering creek.
---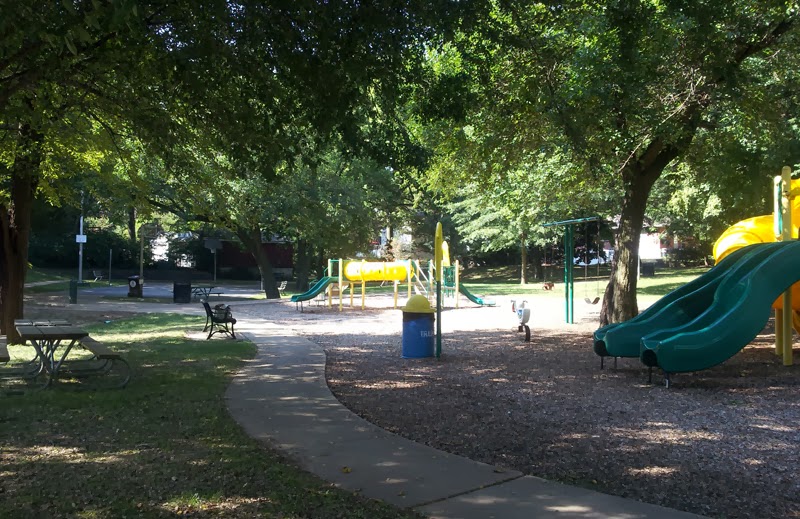 Hartry Park – Location: 4100 Exeter Avenue
This is the smallest park in Shrewsbury and is one acre of parental bliss – shaded AND fenced! It has a multi-purpose court and a quaint path around the perimeter so caregivers can walk while kids play on the equipment.
---
If you are looking for homes in Webster Groves or Shrewsbury, or have a home to sell, we know the neighborhoods and would love to dish on our other favorite spots. Contact us today.