Domino Move – How To Sell & Buy On The Same Day
CHALLENGE
Your family has grown and you need a bigger home. How do you figure out the timing of listing your current home, making an offer on a new home, and managing the logistics of moving?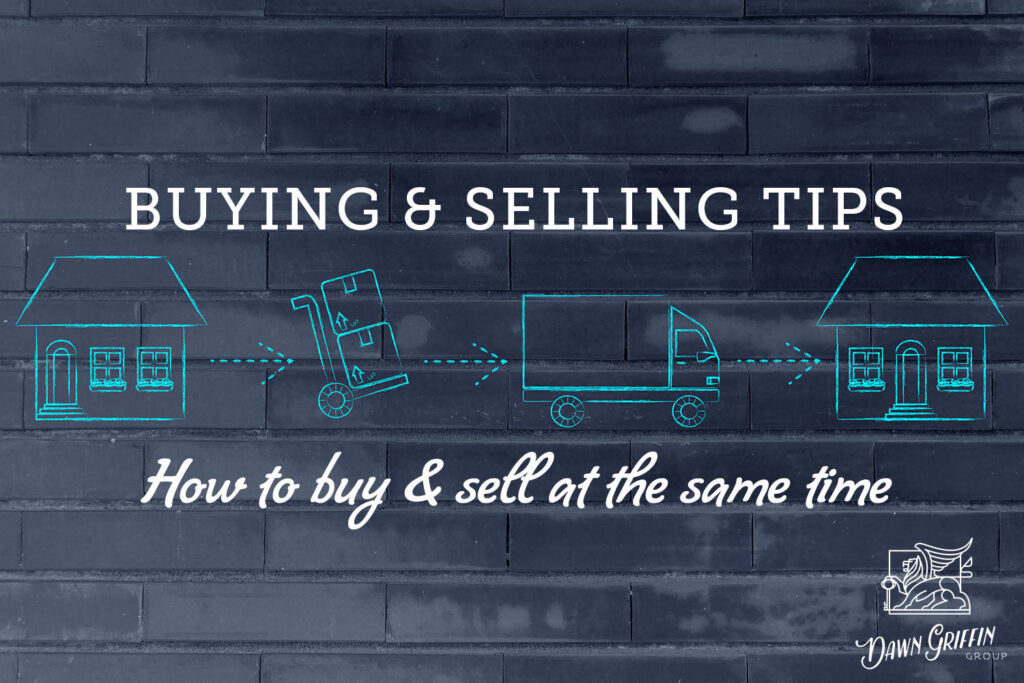 background
When the Bogie-Udani family bought their first home, they were expecting their first child. They settled into a three bedroom with an open floor plan using one of the bedrooms as a home office. Fast forward to 2017 and their second child was old enough for a room of her own. Their needs had changed and they wanted a different floor plan and an extra bedroom to ensure that everyone had a room of their own and a private office space. They loved their neighborhood and wanted to stay in the same area. It was a highly sought-after location, so we had to be very strategic when planning the sell/buy situation. We knew their home would sell quickly and wanted to avoid a move into temporary housing, or being left with nowhere to go.  But because the location was sooo desirable, it meant the homes they were looking at would sell quickly as well. With luck and diligence, we found a home before it hit the market and were able to negotiate a home-sale contingency into the offer to purchase.
But not everything went as planned. The seller of the home they were to purchase called in the contingency because she received a non-contingent back-up offer. Luckily by that time, the Bogie-Udani home had gone under contract in a multi-offer situation (ultimately selling for over-asking). When the homeowner required that they remove the contingency on their purchase, neither the inspection or financing contingency on the sale of their current home had been resolved. So, removing the home sale contingency from their offer to purchase was daunting, but ultimately a risk they were willing to take given that all signs looked good. For this particular situation, timing was the key to their success.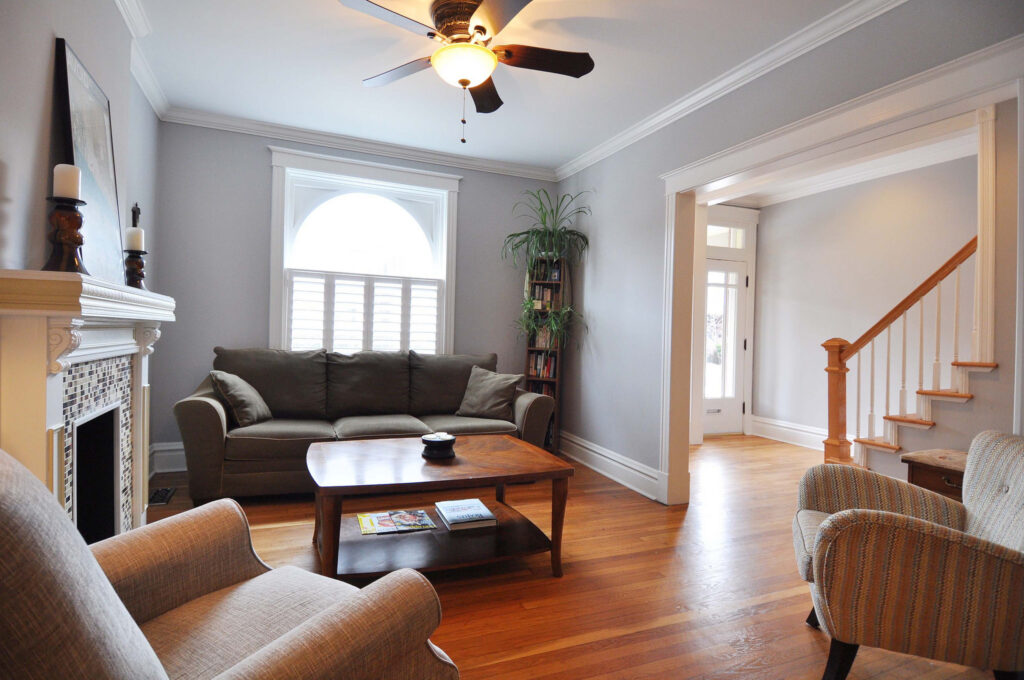 Key to Success in This Situation: Preparation. This couple did a lot in advance to prepare their existing home for sale so that when they found the home they wanted to purchase, they would just have to "flip a switch"  and go live in the MLS.
IN THEIR OWN WORDS
What was your biggest concern when deciding to sell your home and buy a new one?
We were committed to maintaining a transparent and trusting relationship with our buyers to the best of our ability and budget. But, the unknown and uncontrollable were daunting. This pertains to both our old and new house.
We worried about getting and keeping our home show-ready and we were all nervous about finding something unexpected during inspections.
For our new house, we knew that we wanted to do some remodeling and repairs, so we were keeping close tabs on how much time and money we were spending while hoping that our sale would be sufficient to recover those costs and then provide enough money to pay for future projects.
Other than that, I think just trying to figure out where we – us, kids, family, and all of our stuff – were going stay during the move and the period of time when we had to be out of the house but couldn't enter our new home.
How long did you look for current home?
When we were in our old house, we were keeping our eyes open in the neighborhood for a couple of years. Whether on a walk or a drive, we'd talk about what we liked and didn't like about the homes for sale in our neighborhood and came up with a wish list. We went to open houses and set up appointments with Dawn to check out listed houses. We put housing searches on hold a couple of times as well, and even considered moving out of state. But, on a first visit to our current home, it hit a lot of the things on our list, but most importantly, we just loved the feel of the house.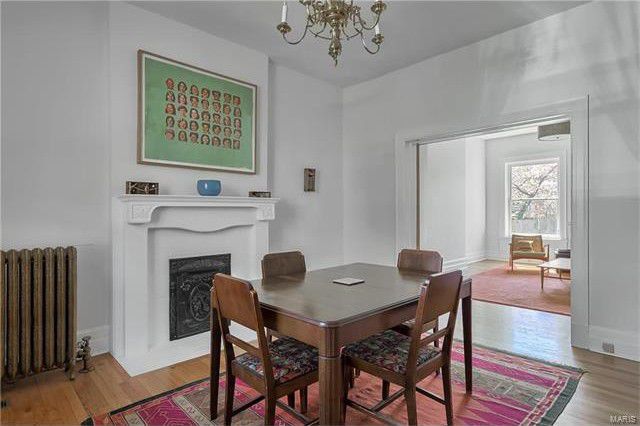 How did you know when to list your house?
We waited to list our house until we had resolved inspections on the new home. We wanted to make sure things would work out with our purchase before offering our home for sale. One of our worst fears was selling our house but having no place to go. If our offer to purchase had fallen apart and our current home sold, then we would have to move into temporary housing and wait until home matching out criteria hit the market. Given that we watched this market closing for two years, that was not a risk we were willing to take.
How did you prepare to list your home for sale?
We prepared our house and took our listing photos almost a year before we actually listed. The DGG team provided a staging consultation. We followed those recommendations and we scheduled our photos as soon as we had our home show ready. We knew that once we found a home to purchase, we would need to act quickly to get our home on the market. We just didn't know when we would find the right home to purchase. So, we were prepared far in advance.
Once under contract, how did you stay organized? How did you know what to do and when to do it?
The list that Dawn provided was quite comprehensive and kept us on task. It also helped that Dawn was flexible and responsive to our questions and concerns, offering to speak to us in person at times so that nothing was missed. We also think our lender (shout out to Gordon, Megan, Derek, and Sean at USA Mortgage) was great at making sure we met deadlines and had the necessary documents. Other than that, we would make sure to conduct follow up calls, give friendly reminders, and always ask questions.
Did you write your offer to purchase contingent on the sale of your current home?
We did write the contingency into the offer and it was accepted. But ultimately, we had to release the contingency to stay under contract to buy the house.
Can you describe the moving process? When did you pack? When did you move? Where did you sleep? What was the biggest challenge on moving day?
In the end, I think we would say that the move went smoothly and successfully. We only traveled down the block, so didn't have far to go. We couldn't have done the move without our family, neighbors, and awesome movers (shout out to Metro Moverz, who we found through the U-Haul site). We started packing a month before closing. We packed our own boxes, and hired movers to load our heaviest things and pack the moving truck the day before closing. We ended up sleeping in an empty house (a la the Seavers on the Growing Pains finale) on air mattresses the night before closing.
Our biggest challenge came the morning of closing. While we able to arrange our own work schedules and take those days off, our kiddos had their own obligations. The morning of closing was our older daughter's end-of-year program at school. We were not about to miss that. So in the space of an hour, we took the little one to daycare, finished packing loose ends, did the final cleaning, hustled back to daycare for the event and made it to closing.
In the end, even with a well thought out plan, there were a few things we forgot to pack or just didn't have room in the truck or our cars. Thankfully, our neighbors helped us store the last bits of stuff like plants, bikes, and random garage/basement items until we got into the new place.
The move-in was relatively less hectic. We luckily had many friends and new neighbors who were willing to pitch in and be paid in pizza, Gioia's subs, and beers.
What is the best advice you can give to someone who is about sell and buy simultaneously?
Be sure you have a backup plan in case things don't go as planned and think about what you are willing and able to do to stay in the contract. For us, we were very fortunate that we could drop the contingency to stay in the purchase contract on this home, but we had to give up the security of knowing we had a solid deal for our old home before moving forward with the new one.
Was there anything that our team did that you found particularly helpful?
The to-do lists for closing and selling were great. Also, the worksheet to estimate costs and proceeds from the house sale also helped. We were grateful for all the last-minute and random visits to our house that Dawn offered, so that we could be confident that we were making the right choice. Finally, just being there, being supportive, and providing guidance during the inspection process on both homes was really helpful. The champagne at closing was a nice touch, too!
Was there something you learned that you weren't prepared for, that we can share with other to help them through this process?
Not really. We were surrounded by people (realtors, lenders, friends, family) who helped keep us on track accomplish our goals and support us throughout the process.
Summary
Thanks again to the Bogie-Udani family for answering our questions and sharing their experience. We hope these stories help new clients better understand the process of selling and buying at the same time. We've helped dozens and dozens of clients navigate this situation. We can help you too. Contact us if you are planning a move.