Boundless, Welcome to St. Louis!
We know you don't have to move to St. Louis just because your headquarters relocated here. But, indulge us for just a second…and check out some of the things we love about St. Louis that aren't as easily mapped. We know that you can compare the cost of living here to anywhere else in the world, but that won't stop us from stuffing this post with stellar homes at comparatively low price tags.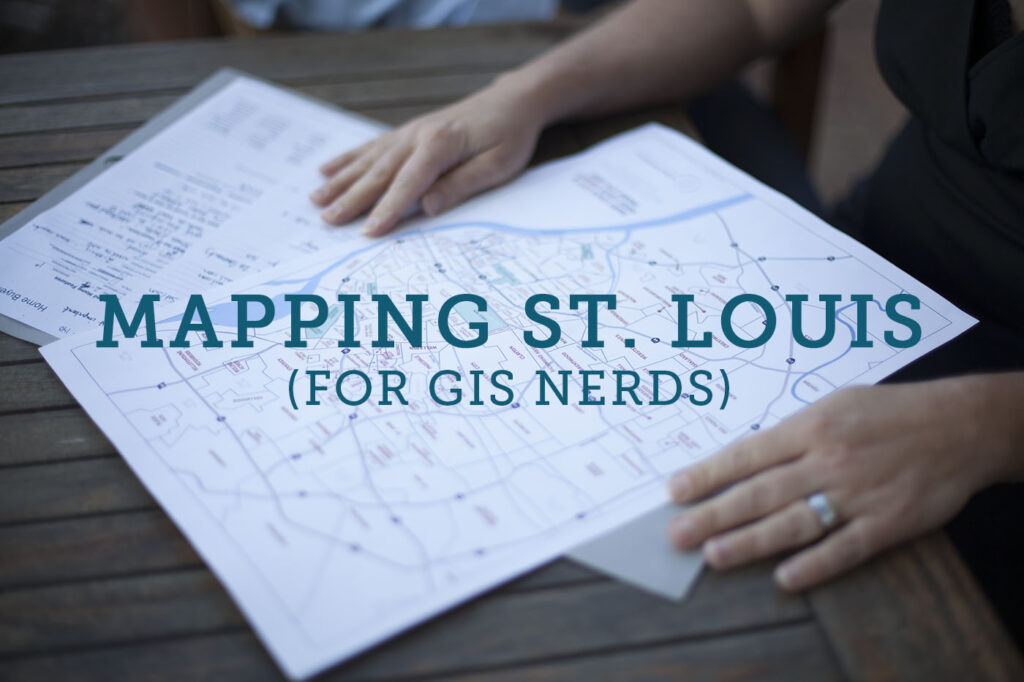 Things You Won't Necessarily Find On A Map
Tower Grove Farmer's Market—A Saturday morning here is a great way to start your weekend. Free yoga and a band + the best local goods.
Ghost Ride Cycle Club—Themed moonlight bike rides in the city every full moon.
The Tick Tock Tavern—Best cash-only neighborhood joint featuring kitschy owl decor, plenty of craft brews and local bands.
Mauhaus—Coffee + cats cafe for those times you need a feline fix. Or if you are a dog person, we have plenty of off-leash dog parks.
RenegadeSTL—Provides fresh, original, off-beat tours (bus, walking, or private) of the kick-ass history and grand architecture of St. Louis.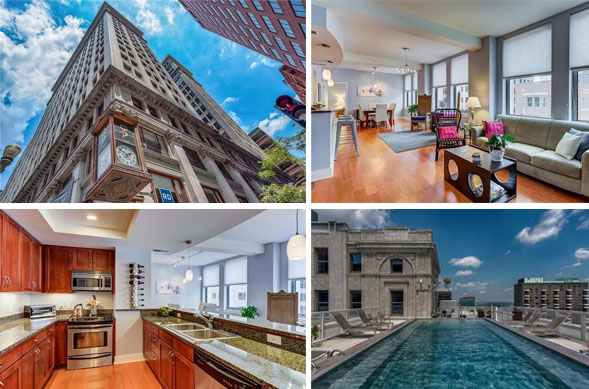 ---
314 Broadway #1402 in the Marquette building, the crown jewel of downtown condo living. The only building with a door attendant and pet park. And that pool! Baseball, public transit, movies, restaurants and arch grounds are all within easy walking distance. 2 beds/2 baths/$200,000
---
Coffee Shop Community
Because even if you live here, some days the office just isn't where you want to work.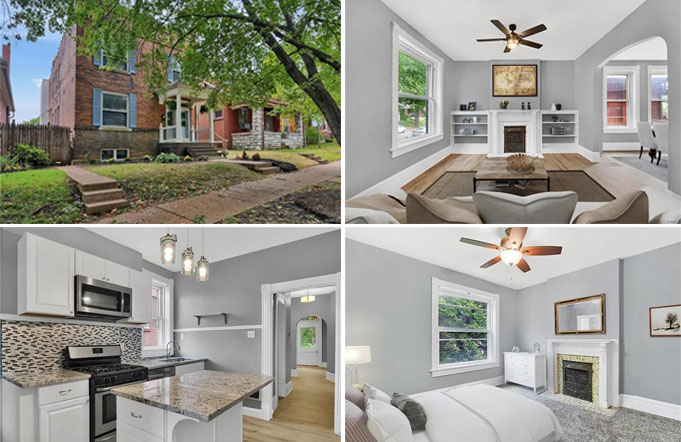 5016 Murdoch—in Southhampton. SOHA is a quintessential South City neighborhood. Nicely renovated. 4 beds/2 baths/$199,900
---
Culinary Scene
In an October Food & Wine article titled "The Food in St. Louis is Seriously Good Right Now' the magazine noted, "St. Louis in the last couple of years feels as if it has leapt rather decisively into the now, with a wave of innovation transforming the local dining landscape into something deliciously unrecognizable." And we are home to TWO great food magazines, Sauce Magazine and Feast.  Some of our favorite finds: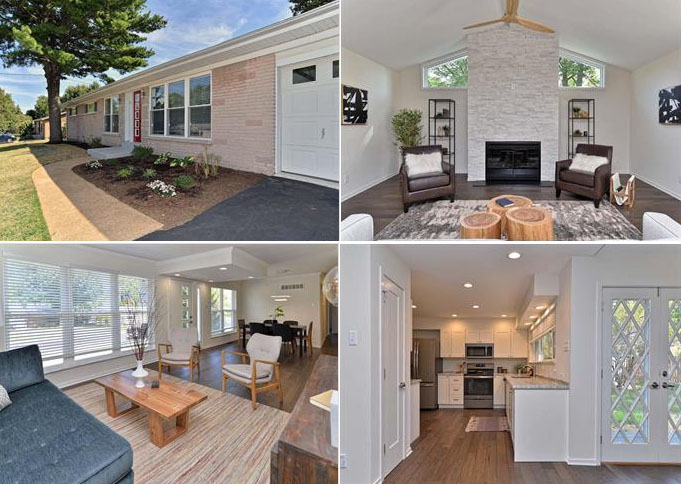 42 Queensbrook Place in Olivette has a mid-century vibe and killer kitchen. 4 beds/3 baths/$399,000
---
Patio Culture
There's no shortage of patio dining here and many places welcome well-behaved pooches.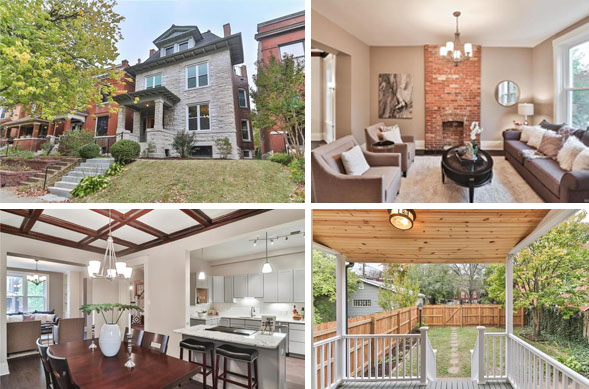 ---
4529 Gibson is a newly renovated 110 year home nestled on a private street in a location walkable to The Grove, dog park, playground, hospitals, med school, Forest Park, and more! Gorgeous historic details. 3 beds/2 baths/$299,900
---
Arts & Culture
Okay…our art museum is free and so are all of these. Seriously, what other city offers so many free arts and culture opportunities?
1831 Sidney Street #G is a fantastic loft condo with rooftop deck overlooking downtown and the Arch. 2 beds/2 baths/ $267,000
---
Recreation
Great Rivers Greenway —113 miles of trails and greenways
Forest Park leaves Central Park in the dust! It's twice as big and full of history.
Lake of Ozarks —Ozark, worth the Netflix binge-watch hangover, filmed here.
Hiking – Lots of places within 1 hour of the city AND we are known as "the cave state" with more than 6,400 recorded caves.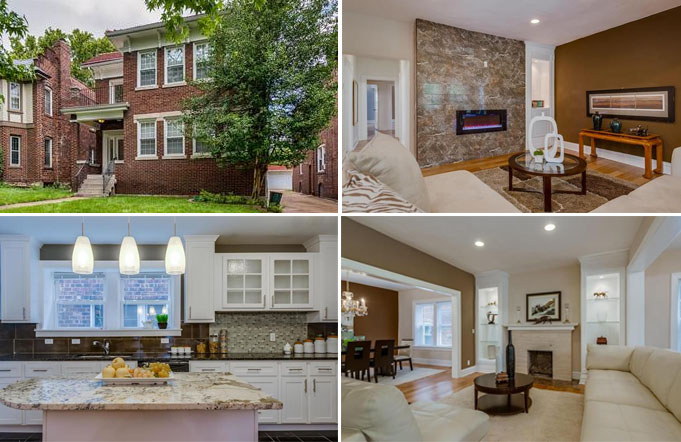 6441 San Bonita Avenue in the Demun neighborhood is nestled between Forest Park and Oak Knoll Park. 5 beds/3.5 baths/$695,000
---
Booze
Anheuser Busch has a lot of history here, but Schlafly opened in 1991 paving the way for the local craft brewery scene, to explode once the Belgian behemoth In-Bev bought AB.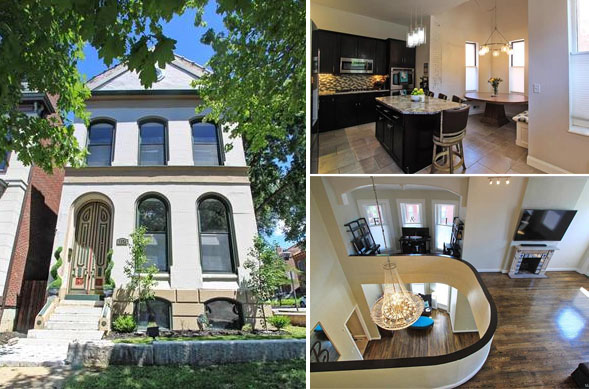 1024 Mississippi in pedestrian-friendly Lafayette Square is an amazing find. You could never get this kind of square footage (~3,500) for this price in another city. Close to downtown, Cortex, Soulard. 3 beds/2.5 baths/$499,900
---
Summary
True we don't have mountains or oceans, but guess what you can afford to do if you live in St. Louis? GO ON VACATION (and still save for retirement).
Our team members have lived and traveled far and wide, but LOVE calling St. Louis home. When you are ready to be local, we can help you find the right space for your home base. Pick a place on the map, and we'll meet you there!