Neighborhoods & Housing Surrounding MetroLink – St. Louis City
Every couple of years I try to provide an update on the housing options that are near MetroLink. Since I became an agent 12 years ago, there has been a gradual increase in the number of my clients expressing a desire to live in close proximity to public transportation, especially clients who are relocating from larger and/or more densely populated metropolitan areas.
According to the National Association of Realtors, 60% of home buyers prefer mixed-use neighborhoods where one can easily walk to stores and other businesses.
We have a long history of working with buyers wanting to live in walkable, mixed-use neighborhoods – the neighborhoods MetroLink typically serves. Below is updated housing information for the city of St. Louis. I will cover housing examples near MetroLink stations in St. Louis county in a later post.

Downtown
Downtown St. Louis was the fastest growing area served by MetroLink between 2000 and 2010. Population increased rapidly by 38%.  Population gains were supported by a major increase in the housing stock between 2000 and 2010 with 4,500 net housing units added.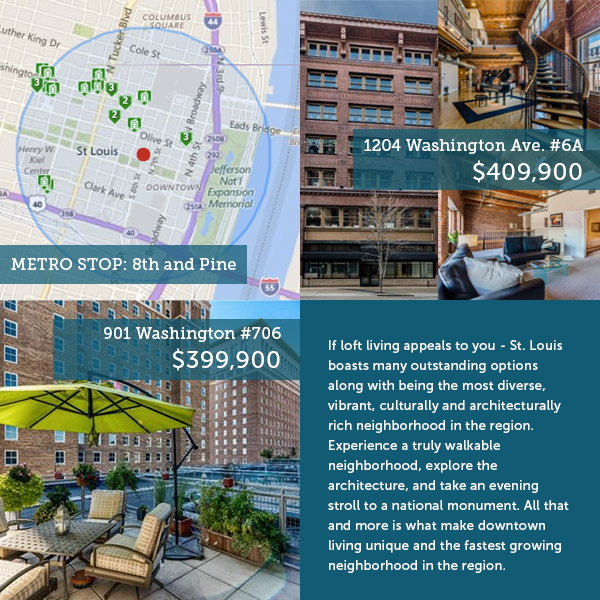 Central St. Louis
The three MetroLink stations in central St. Louis are Grand, Central West End , and Forest Park-DeBaliviere. The residential density around these stations is among the highest compared to all others and the proximity to employment nodes and major institutions contributes to higher levels of ridership. In fact data shows that these three stations ranked among the top five in ridership in the entire system.  According to census data, only 1,383 net housing units were added between 2000 and 2010.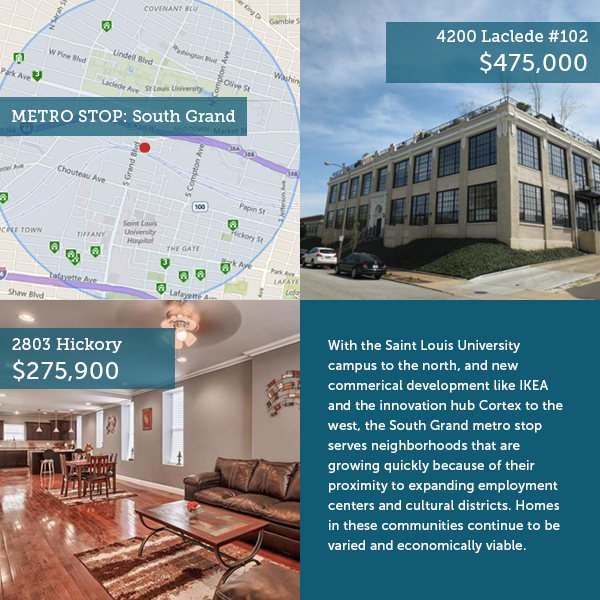 Homes in neighborhoods with high levels of walkability command price premiums of $4,000 to $34,000 above average neighborhoods.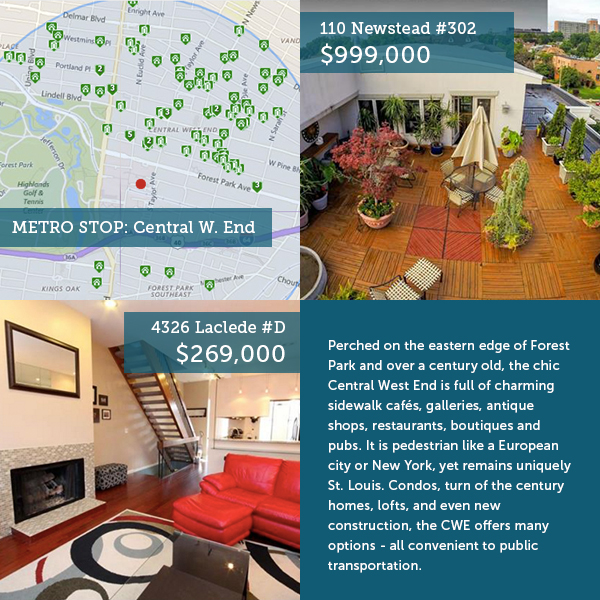 According to a 2013 survey by the National Association of Realtors, there continues to be a desire for the closeness and convenience that come from communities where walking is easy, and errand and commute times are short, but Americans overwhelmingly prefer to live in single-family, detached homes. We have helped buyers looking for everything from condos, townhomes, and single-family residences to those looking for a rental unit (duplex or 4-family) for owner-occupancy.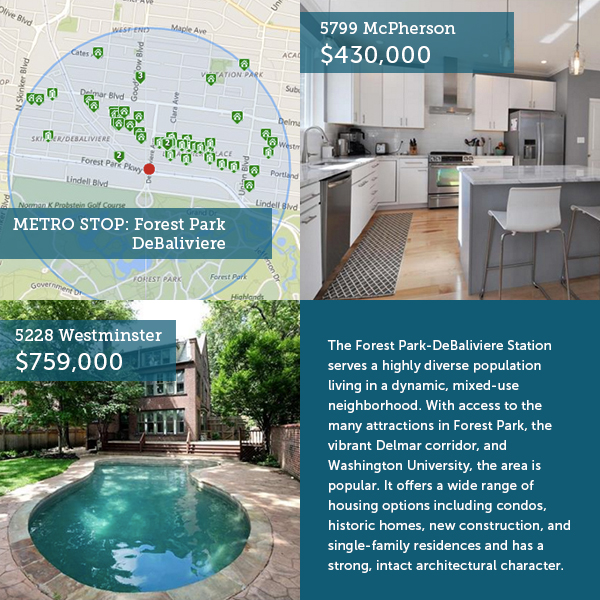 If proximity to public transportation is important to your home search, know that there are many options at all price points – from condos to single-family homes. We can conduct very targeted searches that will hone in on your most important criteria.
Moving can be stressful, especially relocating to an unknown city. If you are considering a move to the St. Louis area, we can put the information you find online into context and will do the necessary research to help you make the best decision about where to buy your next home. We would love to be your experts and welcome you to all that St. Louis has to offer. Please contact us with any questions.
Sources