An Interview with Colleen Fitzsimmons-Wiviott of Start With Art STL
Meet our client Colleen Fitzsimmons-Wiviott, art educator and founder of Start With Art STL and contributing writer for St. Louis Mom. A native St. Louisan, Colleen lives in Northampton with her husband, Noah, her two young sons, Ezra & Levi, and rescue dog, Seamus. They bought their mid century ranch with us in 2019.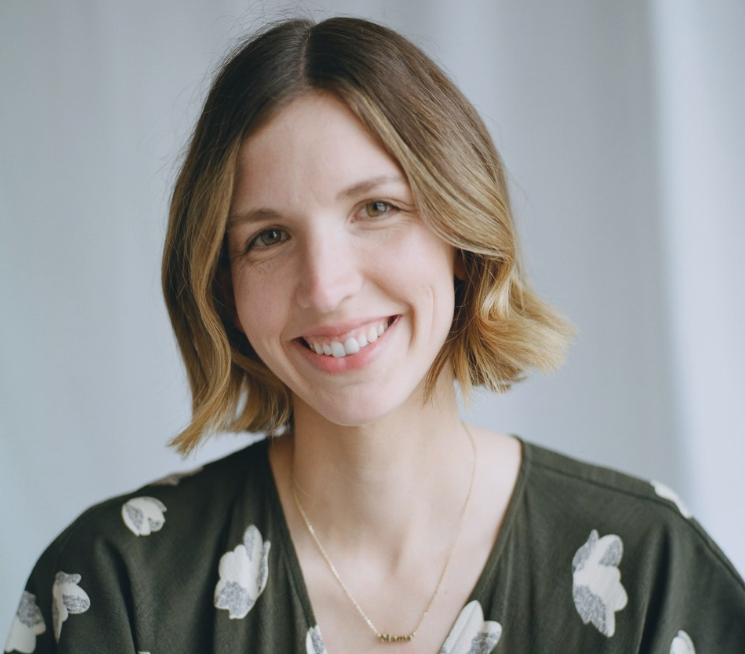 After years of working in schools, museums, and arts organizations, Colleen created Start With Art to better serve the St. Louis community and beyond with a simple goal: to provide thoughtful and engaging art programming for young children that encourages a start with art. Colleen offers consulting to schools and organizations, classes and workshops, and art parties.
Interview with Colleen
What led you to your decision to launch Start with Art STL?
Like a lot of people, the pandemic helped me to gain perspective on how I wanted to spend my time and where I wanted to focus my professional efforts. I was working full time at an art institution here and after becoming a mom and living through the pandemic, the balance became unsustainable. I'm very privileged that I was able to take a step back, leave that position, and really think about where my passion lies. That's with early childhood art education. I started to think about partnering with other organizations to see if I could offer pop up classes on my own. Honeycomb approached me serendipitously. I had been a customer and had gotten to know the owners, Zoe Kaemmerer and Angela Giancola, and it was such a natural fit in terms of our goals and mission. We valued the playful nature of open-ended, process-oriented art making. That was key for me. That partnership (still going strong!) really gave me the confidence to expand this idea and form Start With Art. I now have additional partners around town and offer private parties. I love what I'm doing and am really excited about where it's headed.
What has been the most enjoyable part of running your own business?
Being in control of my mission and methodology has been so rewarding. It's very exciting to put something out there that completely aligns with my teaching philosophy and to see others connect with that. Getting to know other small business owners and entrepreneurs in St. Louis has also been such an added benefit. I already knew this, but St. Louis continues to show me what a welcoming and supportive community it is. People really cheer each other on which is so amazing to witness and experience.
The most challenging part?
I never thought I would add entrepreneur to my resume or be working for myself. I definitely struggle with imposter syndrome and the constant thoughts in my head of "Who am I to do this? What do I have to offer that isn't already out there?" I'm always reminding myself that the families and children I serve are the reason I do this. If they connect with my work, then that's all that matters.
What are the future plans for Start With Art STL?
I would love to continue to expand my partnerships with other organizations in the area, offering workshops and classes. My real dream is to open a studio space of my own someday where children, families, and the community can come to make art in a supportive and creative space. So if the universe (or a funder–wink, wink) is listening, that's the goal!
Do you have any tips for how parents can set up an art/maker space in their own home? Especially for those who may not have room or may need to be able to pack-up projects out of the way?
Something I always say to parents and caregivers is the best materials to use are the ones you already have. This is true of spaces too! You do not need a glamorous, dedicated maker space in order to create art with your children at home. I love rolling carts for this purpose. Something that can be tucked away in a closet, garage, or pantry and then wheeled out where making feels the most comfortable. That might be on the kitchen table, in a play room, or my favorite–outside! I'm also a big advocate of drop cloths. Plop them on the floor where the kids are working, on the table, under an easel, truly, anywhere! The best part is rolling it up when you're done and voila, a clean space once again.
Any tips for parents who feel they aren't creative but want to encourage creativity in their children?
Make art alongside your children! Just like with anything, it takes time to get comfortable being creative and this practice can happen at ANY AGE. It can be so empowering for a child to see their grown up creating alongside with them, trying new things, making mistakes, and making messes. Experiment together! Squish and roll clay. Dabble with some paint. Start out small by simply drawing with crayons or markers in lines and squiggles. The more you do it the easier it gets and the benefits will follow–problem solving, risk taking, creative thinking, mindfulness, all skills we want to foster in our kids, and ourselves!
When you want to make art, what medium do you typically think about first?
I love to paint. I've loved painting since I was a kid and it's still the medium I reach for most often. I usually reach for gouache or acrylics but I developed a fondness for watercolors during the pandemic. It's such a technical medium that I don't have a lot of experience with so it frustrates me, but I like putting myself in that situation. I find it helps me relate to my young artists I work with who also get frustrated and it encourages me to experiment!
What kinds of projects do your own kids like best?
My older son is a big fan of painting as well but recently we've been creating art that he can use in his imaginative play. He's about to turn four so pretend play is a big part of his life! He's currently working on a shield that we've cut from cardboard since he loves playing princesses and superheroes. It's so fun that he's old enough now to work on something over a longer period of time, taking things step by step. As a mom, I just beam with pride when I look at his creations. My seven month old is still mastering the art of sitting up, but once he does, I can't wait to get him messy with some taste-safe finger paints!
Want to know more about Colleen and Start With Art STL?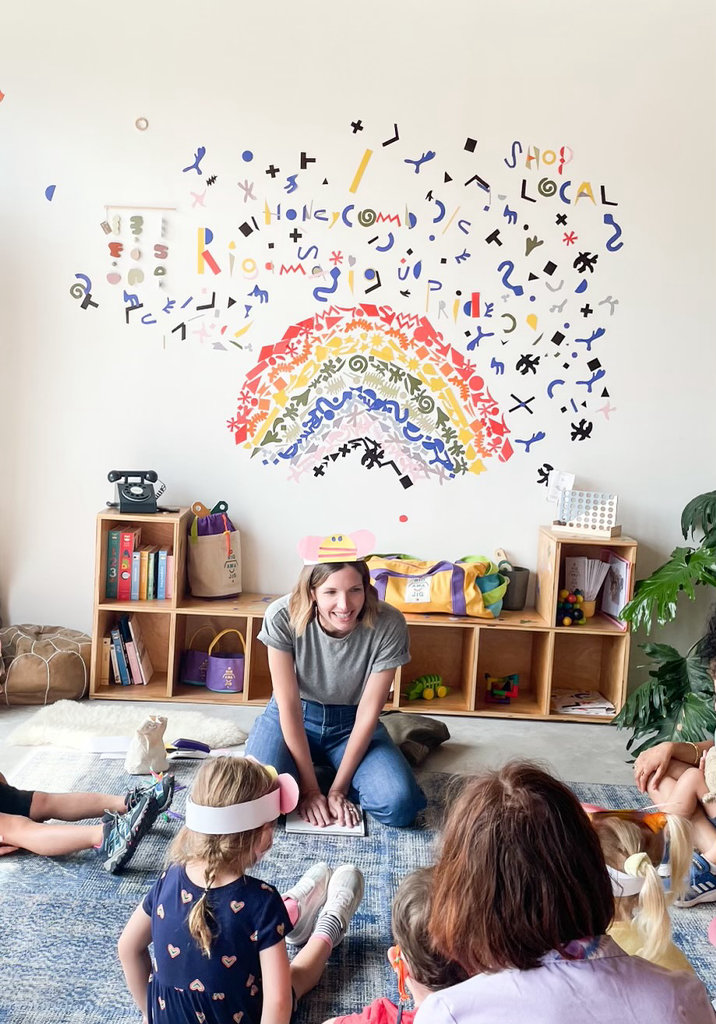 ---
A huge thank you to Colleen for sharing more about her business. If you would like to be a part of our Client Spotlight feature, reach out. We love sharing the projects you are working on.