2023 Paint Color Trends and Predictions
It's "Color of the Year" time. Paint manufacturers and designers are introducing predictions for 2023.  After the use of all-white or all-neutral home palettes for much of the early 2000s, there is a continuing shift towards more colorful and varied rooms. Moodier blues, greens, and charcoal are becoming new neutrals. With the environment on everyone's mind, an emphasis on colors that evoke nature continue to inspire paint colors and other home goods. Let's take a look at the predictions.
Sherwin Williams
HGTV Home by Sherwin Williams has named Darkroom as the 2023 Color of the Year, and describes it as 'an alluring and classic shade for an eclectic yet modern look'. Darkroom is part of their Vintage Homestead Collection. They describe the collections as romantic and heritage inspired.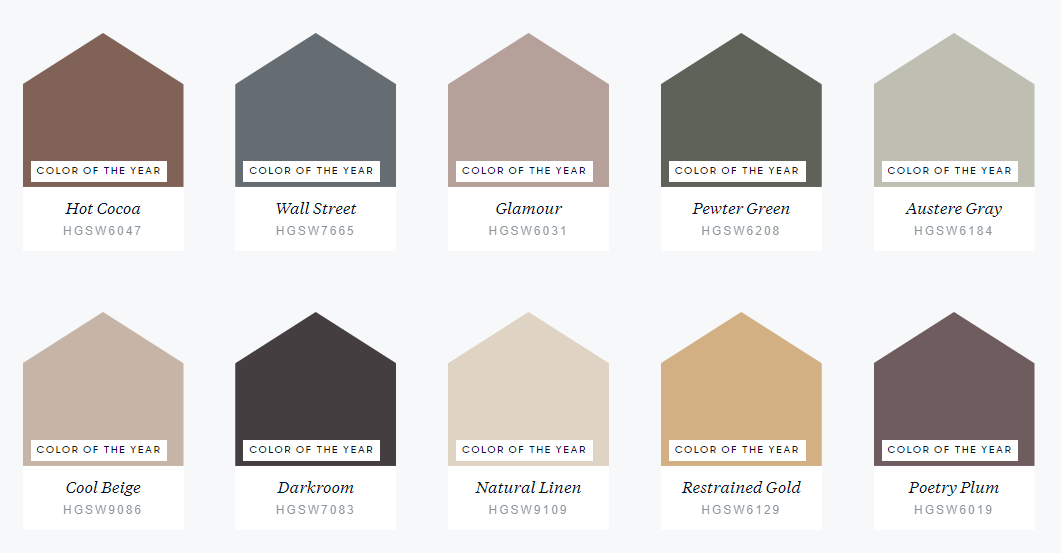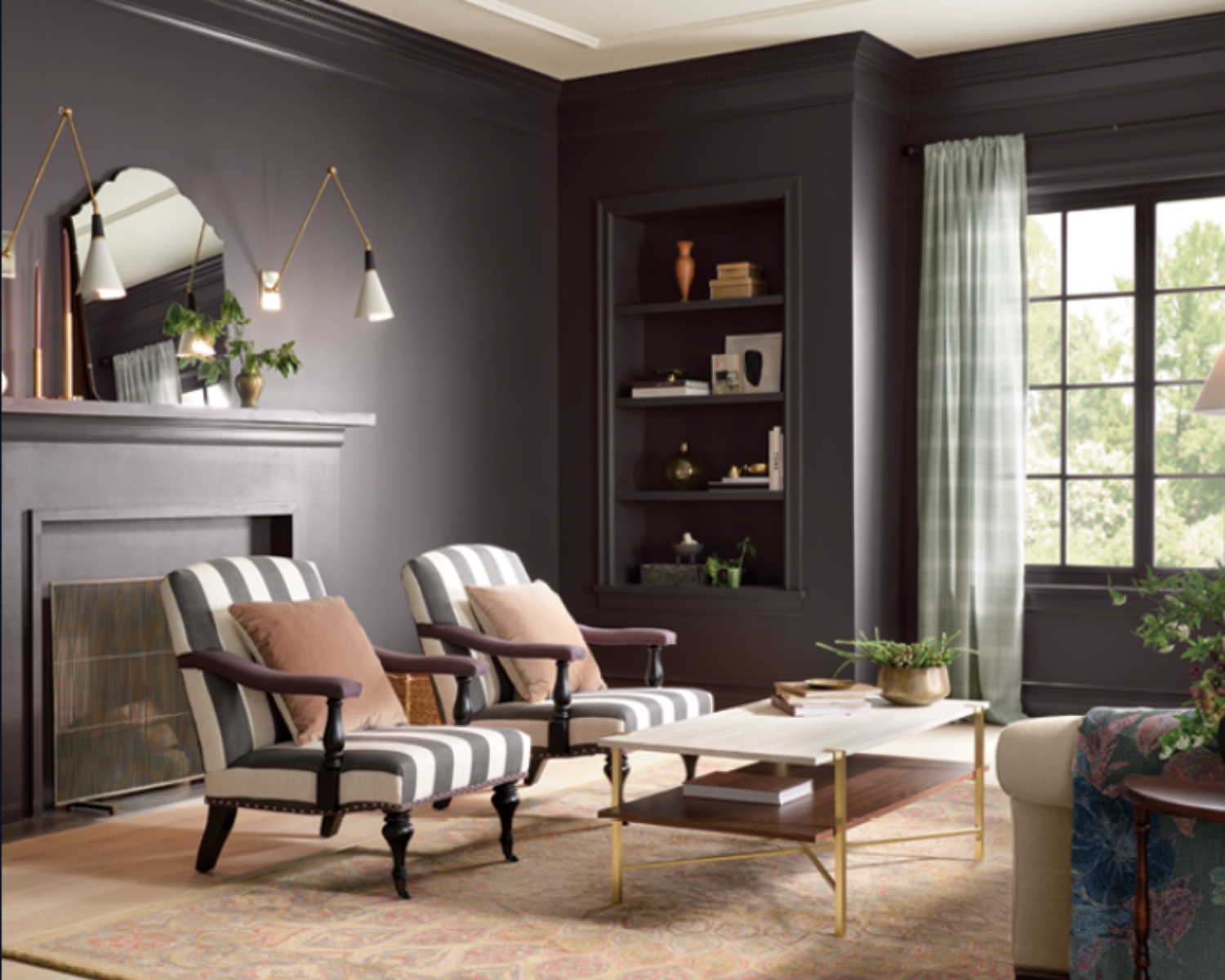 OUR TAKE: We have been seeing more deep charcoal in homes than ever before and we love it.  The colors in this collection, sold exclusively at Lowe's, work very well together. We can see mixing and matching throughout a home with this palette to create a cohesive and comfortable look. This collection  can accommodate both modern and vintage furnishings and accessories.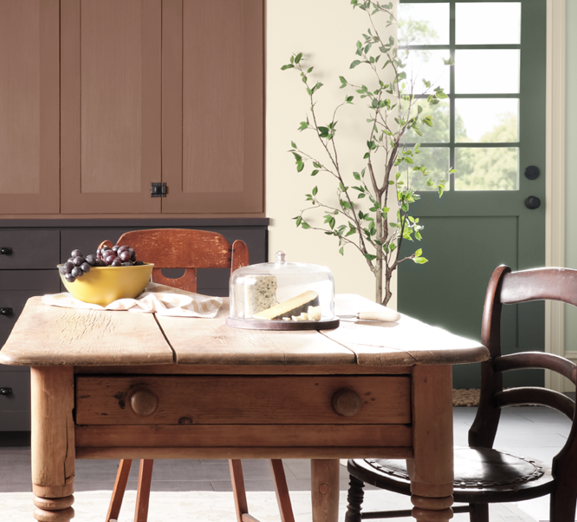 ---
Glidden
Glidden just announced Vining Ivy as their color of the year.  This teal is described by Glidden as a "bluish-greenish-something-in-betweenish" color. It takes green, a calming color of nature, and injects a jewel tone blue into it. It is reminiscent of Oceanside, the 2018 Color of the Year from Sherwin Williams.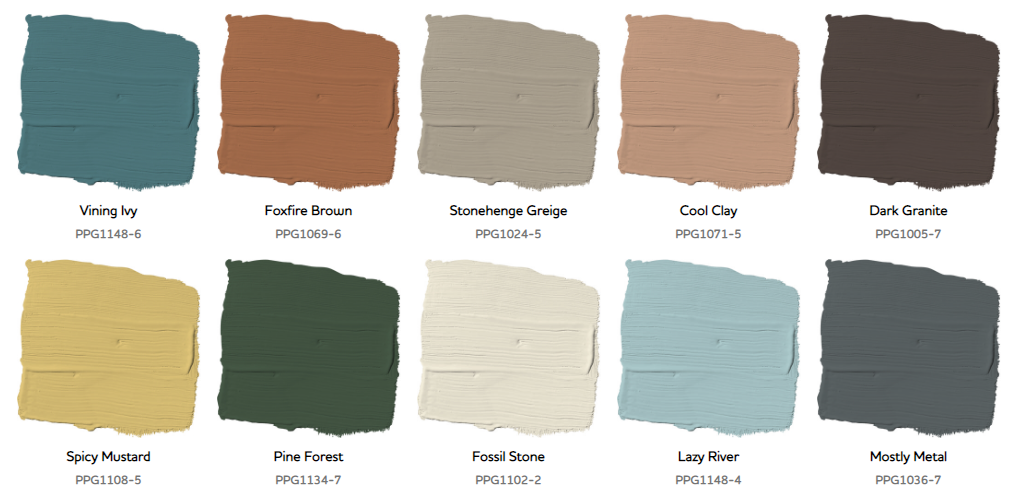 OUR TAKE: We love many of the colors in this palette. While Vining Ivy may be too intense for many rooms, overall these colors really play well together. Like the Sherwin Williams collection, we can see vintage and modern pieces working within this scheme. Glidden also has a fun Trends Quiz that will present a palette to you based on your answers to various questions. See more on this entire palette on their Trends page.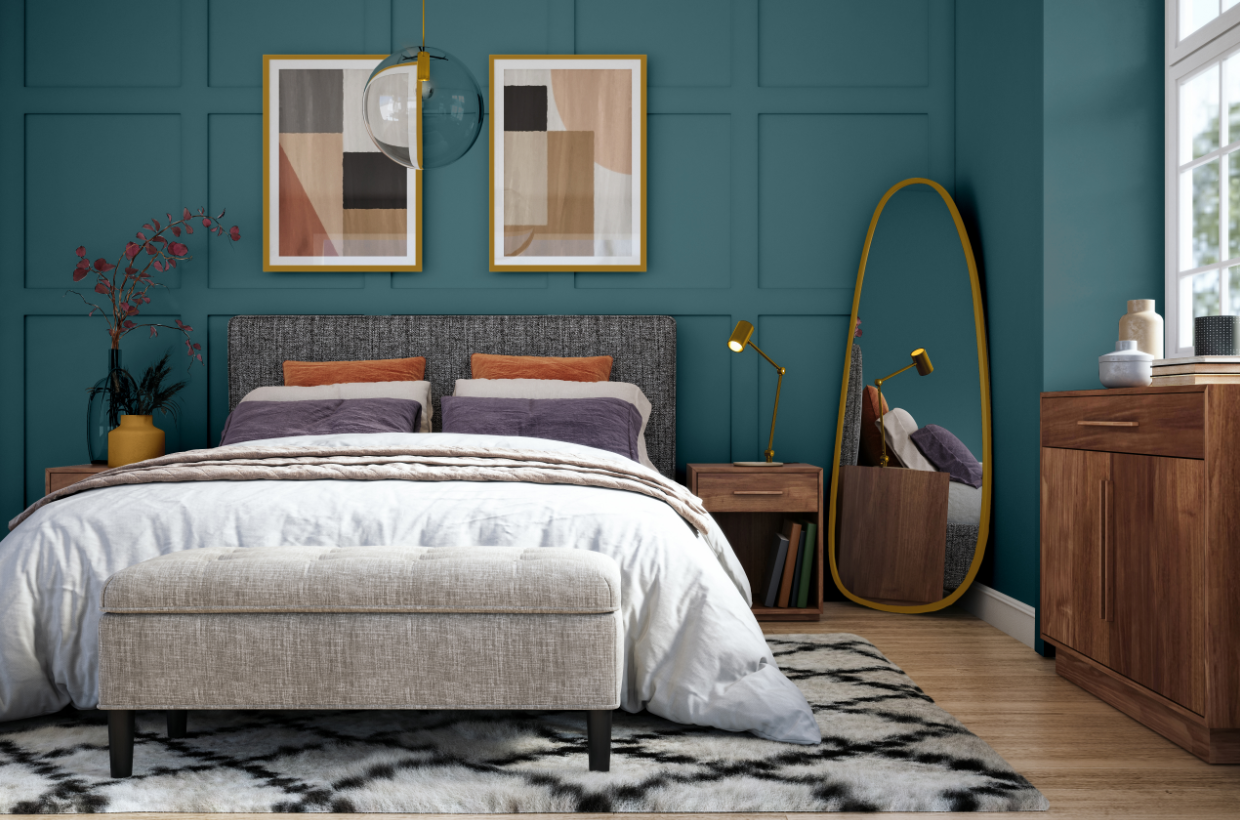 ---
Valspar
Valspar is not identifying one color, but instead is offering 12 Colors of the Year –  "composed of comfort, acceptance and joy – not a temporary solution but a lasting change." Their website continues, "Valspar color experts have thoughtfully matched each color to a specific facet or emotion of life, all relating to what people may find helpful to complement their space. Homeowners are prioritizing areas of the home with paint to update their well-used spaces. By turning to nature-inspired design, this year's collection is all about finding new comfort, embracing a flexible lifestyle, rediscovering joy and leaning into the growing DIY movement."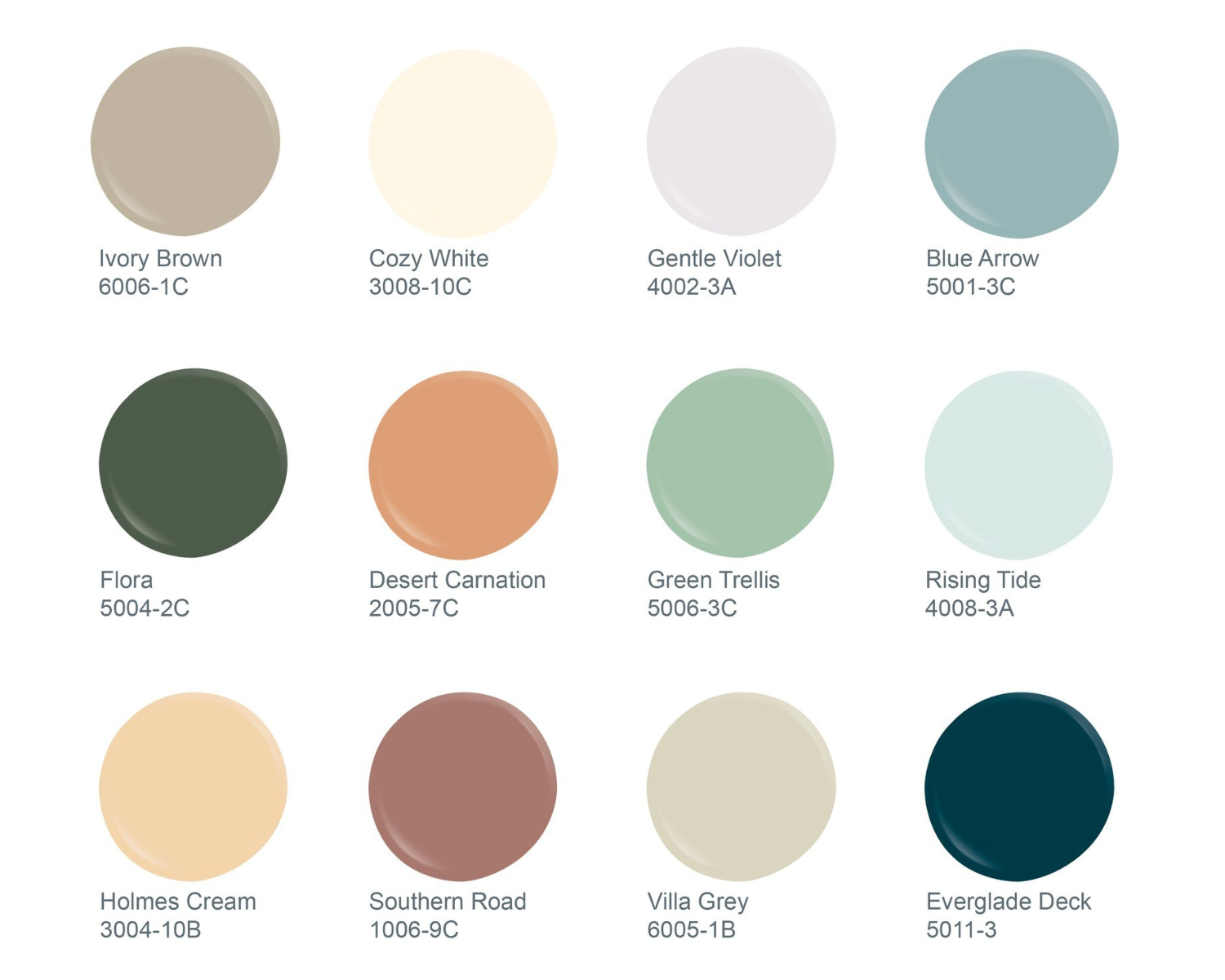 OUR TAKE: That is a lot of marketing speak. While there are some real winners in this collection, overall we aren't sure the Valspar colors work as well together if you wanted a cohesive palette throughout your home. Flora, VIlla Grey, and Blue Arrow seem to me to be the most versatile colors and might have the widest appeal. Check out more on this Valspar collection.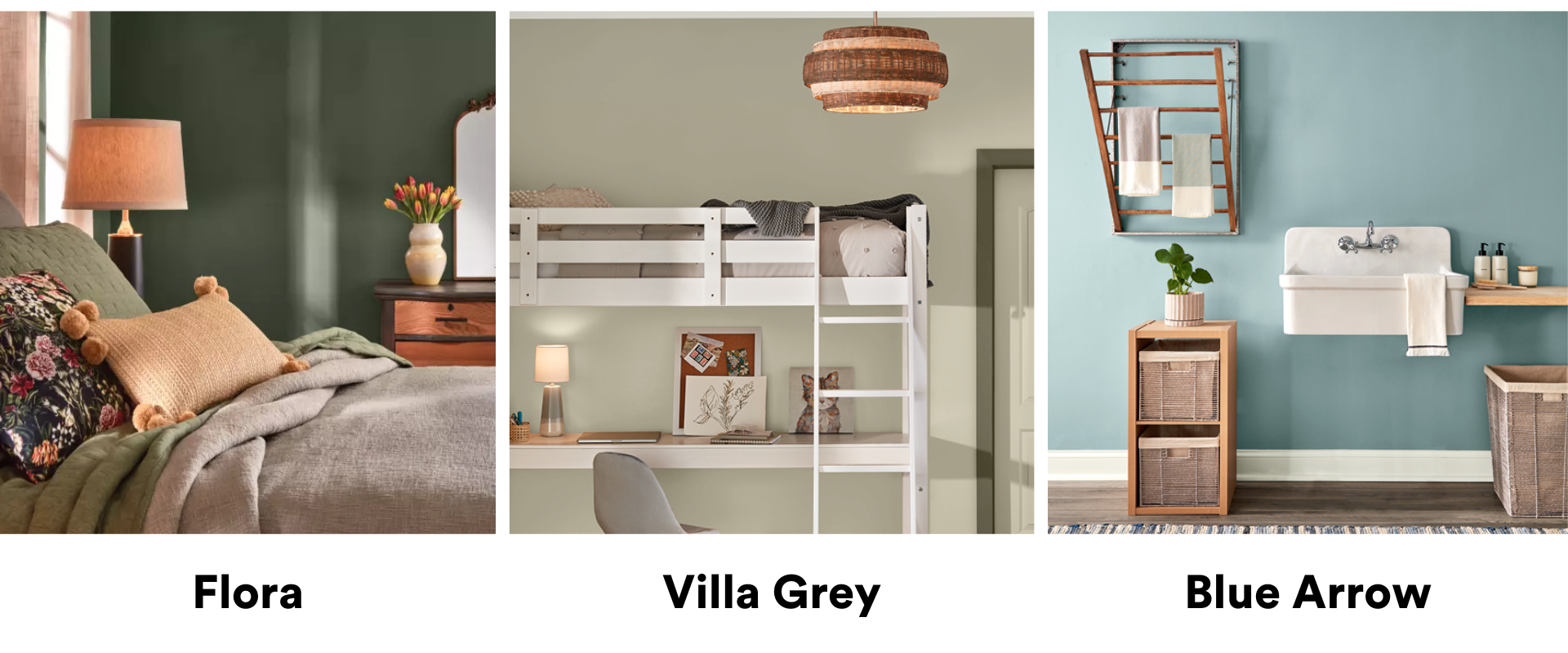 ---
Summary
We are eager to see what Benjamin Moore, Behr, Pantone, and others name as their Color of the Year. Stay tuned for more and if you are thinking of selling your home soon, you may want to consider freshening up the paint. Neutrals work best when selling, but we can help you with a pre-consultation, because every home is unique. Will any of these colors make the cut? Contact us today with questions.