Fireworks in St. Louis 2022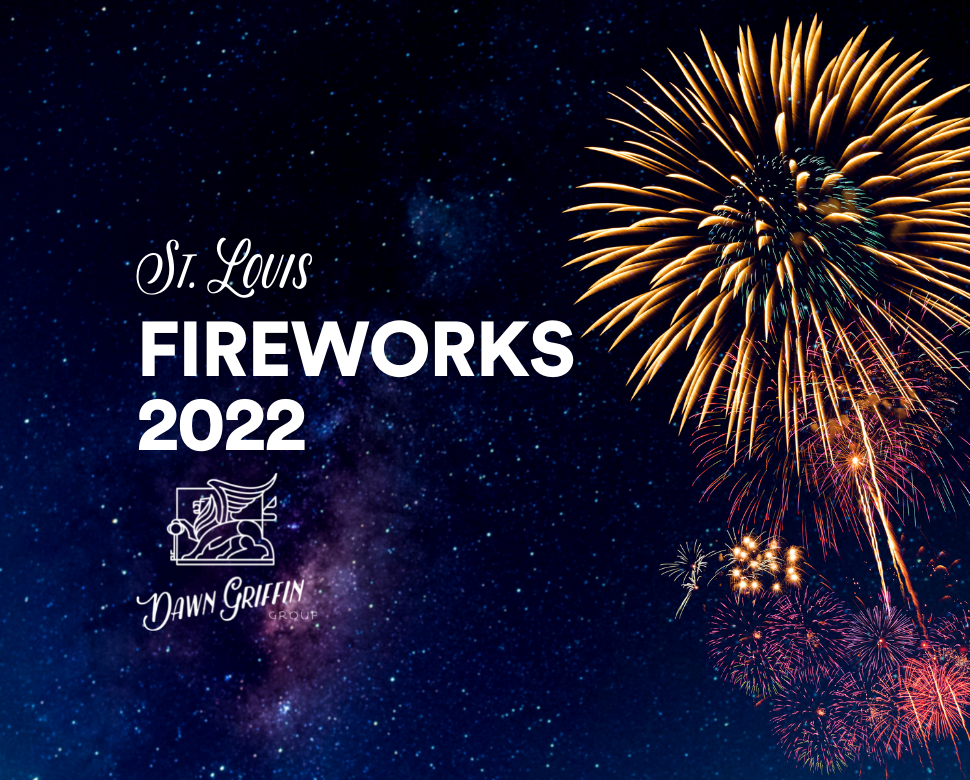 Our annual round up of where to catch fireworks displays in the region is here! Many of these celebrations include music, food trucks, and carnivals. Have Fun St. Louis!
July 4 / Downtown St. Louis Riverfront
Fireworks start at 9:40pm
Event runs July 2-4 with live music and vendors throughout the weekend.
July 4 /Kirkwood Park
Live music and food trucks at 7pm
Fireworks start at dusk.
July 4 / Memorial Field/Hixson Middle School
Fireworks start at 9:30
Full weekend of activities from pet parade to Lions Club Carnival and BBQ.
July 4 / Schroeder Park
Live music by Butchwax and the Hollywoods at 6pm
Fireworks to follow at 9pm
July 1 / Jefferson Barracks Veterans Memorial Amphitheater, Lemay
Live Music at 7:00pm. Food trucks.
Fireworks around 9:15pm
July 4 / Chesterfield Valley Athletic Complex
Activities, food trucks, and live music start at 6:30pm
Fireworks start at 9pm
July 4 / Bluebird Park
Live Music 7pm
Fireworks start at 9:15pm
July 2 / Central Avenue Spur
Music and food trucks 6-10pm
Fireworks start at 9:30pm
July 2 – July 4
Music, food, and vendors daily
Fireworks only on Sunday, July 4
July 2-4
Carnival, music, food vendors and more and the Ozzie Smith Sports Complex.
Fireworks July 3rd and 4th only.
James J. Eagen Center at Florissant Valley Park
Hear a live performance by that '80s Band beginning at 7:15 pm. Food trucks.
Fireworks at 9:15 pm