Summer Events in St. Louis 2021
Society is opening up! We've missed being able to share events with you but now an increasing number of organizations, retail spaces, and restaurants are expanding capacity and offerings as vaccination rates increase. The CDC's guidelines released last week essential allow anyone to go mask-free indoors without proof of vaccination. But many places are taking a conservative approach – so the events shared below are outdoors and may still require some adherence to COVID guidelines. But its a start and we are SO HERE FOR IT!
Outdoor Summer Movie Nights at 9 Mile Garden
9 Mile Garden is putting a pandemic twist on the classic dinner-and-a-movie. Each Saturday evening through October the outdoor food truck garden will pair their dinner service with a family-friendly flick on their big outdoor screen! Click here for the full list of movies and all the details.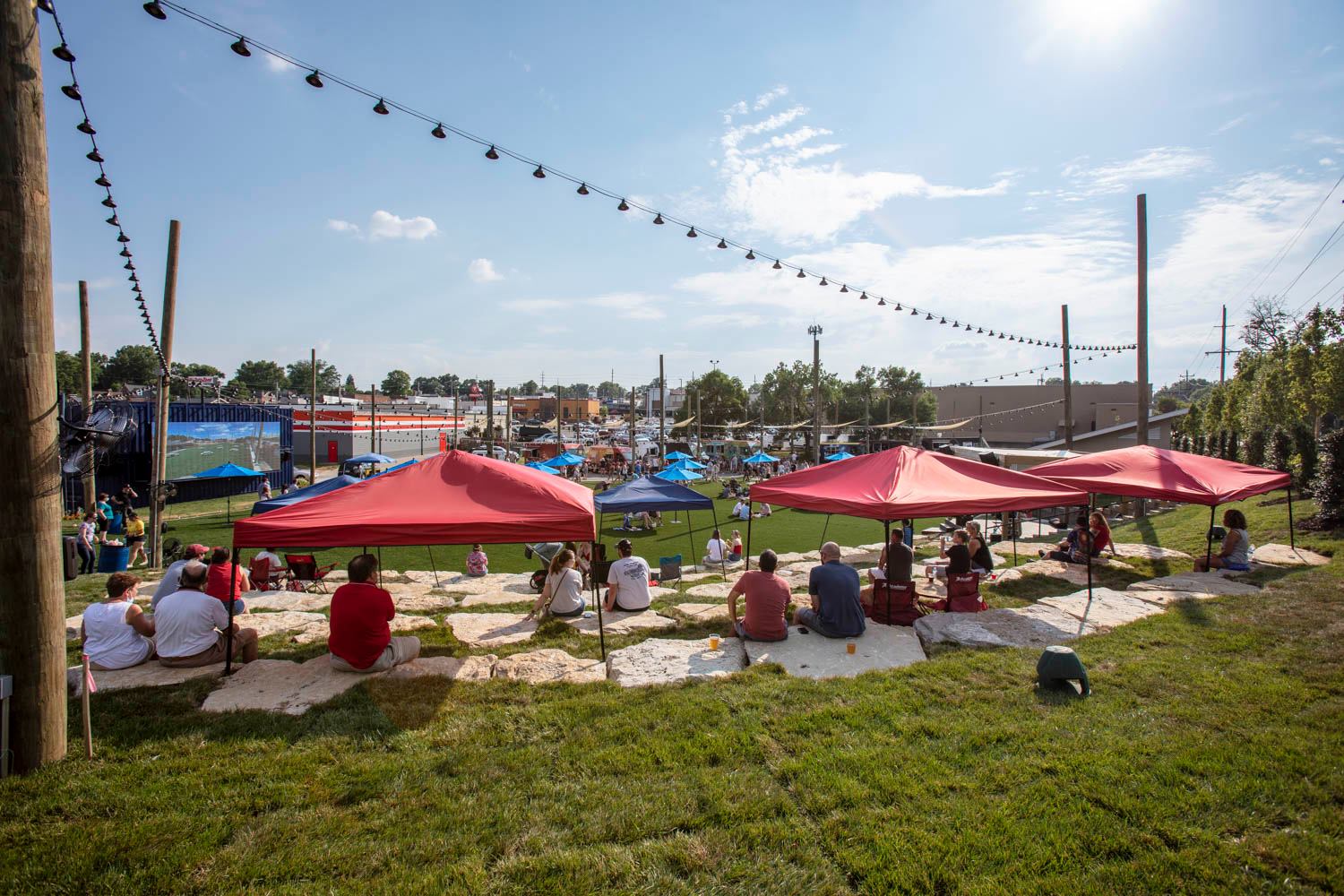 Fireworks Along the Mississippi
If you are up for a short road trip, every Thursday night from June 3 until September 9 there will be a professional fireworks display over Grafton and Alton, Illinois. Click her for more details.
Free Summer Concert Series
Walking Tours – Missouri History Museum
The Missouri History Museum offers walking tours of various neighborhoods like The Hill, Soulard, and Old North, along with topical tours like LGBTQIA+ History of the Central West End. Click for schedule. 
St. Louis County Food Truck Fests
The St. Louis County Parks Food Truck Fest will be held at several St. Louis County parks, May through September and feature a FREE concert. Event is open 5-8pm, bands play from 5:30-7:30pm. Enjoy an entire caravan of Food Trucks from which dinner can be purchased. NO coolers allowed. Schedule for each park at website.
Outdoor Exhibition at the Pulitzer
On view now through October at the Pulitzer Arts Foundation is a new outdoor exhibit by New York born artist, Chloë Bass. The exhibition, entitled Wayfinding, is made up of a collection of more than 30 reflective signs at different scales which are placed throughout the Pulitzer's outdoor spaces. The works are intended to explore a range of human emotions and the reflective nature of the signage and thought-provoking texts ensure that no two visitors (or even the same visitor twice) will have the same experience. Click here to learn more and plan your visit!
Emerson Dinosaurs at the STL Zoo
The St. Louis Zoo is going back in time with its animal offerings and budding paleontologists are sure to be elated. Engaging for all ages, this temporary exhibit, which will run through October, features 16 different groupings of animatronic and stationary dinosaurs who will spit, graze, stare, and roar at prehistoric passersby. More on tickets and pricing for this special exhibit.