2020 Shop Local Guide – St. Louis
To help you gear up for Small Business Saturday we're providing a shopping guide of some of our favorite local sources. It goes without saying that shopping locally is even more important than ever before. Our guide is by no means exhaustive, but highlights some of our clients, friends, and other neighborhood spots that enrich our community. Things are nice, but so are experiences and food. So shop on friends.
Union Studio

Union Studio's flagship store in Tower Grove has been a favorite of our team's for a long time and we were thrilled when they recently opened a new shop in Webster Groves. Owned by Sarah Kelley and Mary Beth Bussen, this shop features exclusively local handmade art, jewelry, and goods from over 120 artists. We are particularly fond of the yarn spun ornaments by Mo Coyotes Made, ceramics from Al Wescott, and artwork from Carrie Gillen. But you will easily get lost in all the splendor of this carefully curated collection of possibilities. Shop online or visit the Tower Grove location at 1605 Tower Grove Avenue (63110) or the Webster Groves location at 8137 Big Bend Blvd. (63119) .
*Sarah and her partner Dan bought a home with us in 2018. 
---
Mr. City Printing

Mr. City Printing is a boutique design studio launched by Tony Frankenberg in 2012, specializing in city maps, neighborhood designs, and travel themed pieces for destinations across the world. "While searching for artwork for our house I was having trouble finding anything that I had a personal connection with.  I decided to create my own that combined a love for travel, city pride, and my background as a civil engineer." They give back 5% of their online store profits to various St. Louis-based charities. Shop Mr. Printing.
*Tony and Amanda bought and sold homes with us in 2017-18.
---
No Sad Desserts

If you are looking for something sweet and fun – look no further. Rachel Saddler is an illustrator and graphic designer with a mission to remind people desserts deserve to be valued. Her No Sad Desserts Etsy Store features cute illustrations and iconic imagery of all things sweet. Learn more about Rachel on her blog. Shop No Sad Desserts.
*Rachel was the illustrator of one of our custom Dawn Griffin Group calendars. She and her husband are currently house hunting.
---
jenny murphy – perennial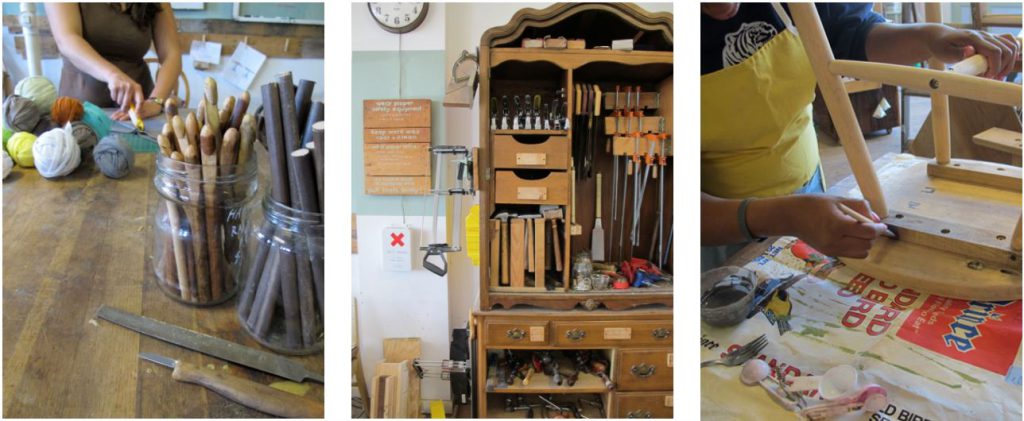 For those creatives on your list, or someone more into experiences than "things", consider a gift card to Perennial. This community workshop and store  offers educational programming in creative reuse and sells creatively repurposed home goods and eco-friendly project supplies. The online shop has gift cards and various project supplies.  Shop their online store.
*Founder Jenny Murphy bought a home with us in 2019.
---
Jen Wohlner

Artist Jen Wohlner makes drawings, videos, sculptures, and ceramics.  One of her orange face mugs would be a particularly joyful gift for the coffee or tea lover in your life. She earned her  BFA from the University of Southern California and sells her work online.  Shop Jen's Online Store.
*Jen and her wife Jill are repeat clients of ours who live in the Shaw neighborhood.
---
bailey restaurants

It's pretty hard to go wrong with restaurant gift cards. Especially during the pandemic. Take out breaks up the monotony of cooking at home and helps local restaurants stay afloat.  Available online and in-stores, and receive a FREE $10 Bonus Gift Card with every $50 Gift Card purchase. They never expire AND they're redeemable at ALL Baileys' Restaurants! Buy Baileys' Gift Cards.
*Dave and Kara Bailey are repeat clients and long-time friends. 
---
Lindsey Hinderer Portrait Photography

Lindsey is a portrait photographer who creates custom heirloom portrait experiences. The results look as if they could hang in the hallways of castles or covers of Vogue. She aims to make every photo shoot like a treat-yourself experience. This would be a fabulous gift for someone who deserves to feel like a celebrity for the day. See more samples of Lindsey's work and book a session on her website.
*Lindsey is a long-time friend and referral source.
---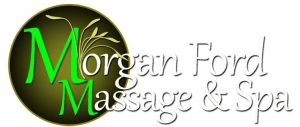 Gift the gift of rejuvenation! Locally owned St. Louis Spa with three locations (Tower Grove, Soulard, and Webster Groves) offers massage, skin care, body treatments and waxing. Seriously, who couldn't use about 1,000 of hours of massage to recover from 2020. Shop for gift cards and products at their website. Morgan Ford Massage & Spa Online.
*Sarah Wilson is a 2019 client who bought a condo with us. She's a licensed skin therapist at the spa. 
---
Local bookstores
Natural Soaps and Skincare
Restaurants & Bakeries
Again, it goes without saying that local restaurants are hurting. Gift cards are always an excellent choice. And we would be lost without these bakeries that add so much to local neighborhoods:  Pint Size Bakery, SweetArt Cafe, Yolklore, and La Patisserie Chouquette.
We'll be sharing more on social media. Follow us on Instagram and Facebook for more updates. Happy Holidays!