3516 Magnolia – Tower Grove East Beauty

3516 Magnolia offers Tower Grove East curb appeal and architecture at its finest.  The seller is an architect and the home's renovation was an obvious labor of love.  The front entryway is striking – its beautifully restored front door carefully stripped by hand – and surrounded by one-of-a-kind stained glass artistry. The woodwork throughout the home is impressive – from the waterfall staircase with a storage bench, to the pocket doors, to the butler's pantry/nook. The pocket doors have the original keys and period French doors are intact between the dining room and kitchen. Even the transom windows work, again, a testament to the careful attention to the details. New aluminum clad oak windows, to retain the stately splendor of the home.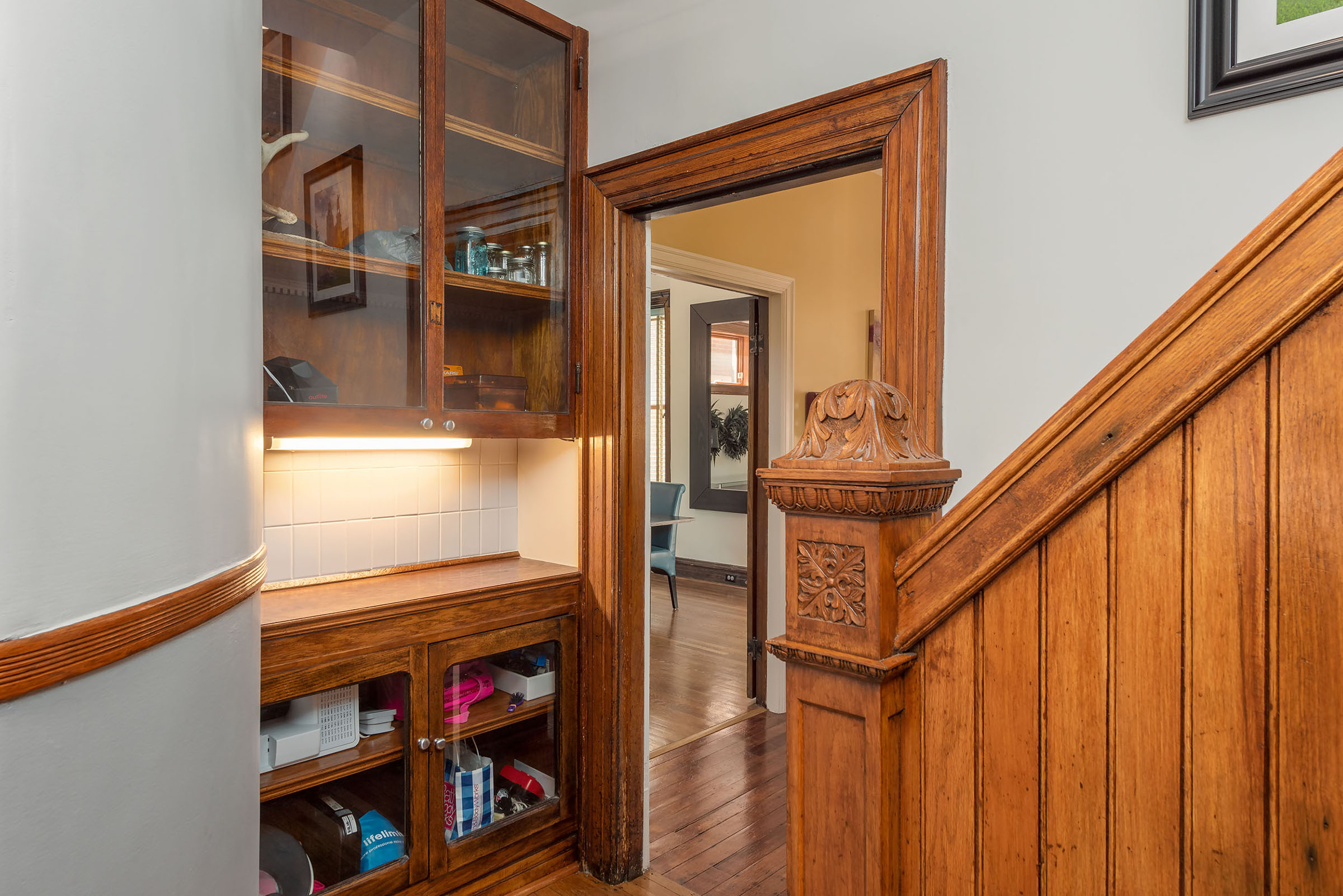 The updated kitchen has cabinetry to the ceiling plus a pull out pantry. You can access the  second floor from the rear staircase at the kitchen.  Three large bedrooms get lots of sunlight. There are two baths on the 2nd floor. One has been completely updated in a contemporary style, while the bathroom dedicated to the master retains historic clawfoot tub and pedestal sink and awaits your design decisions.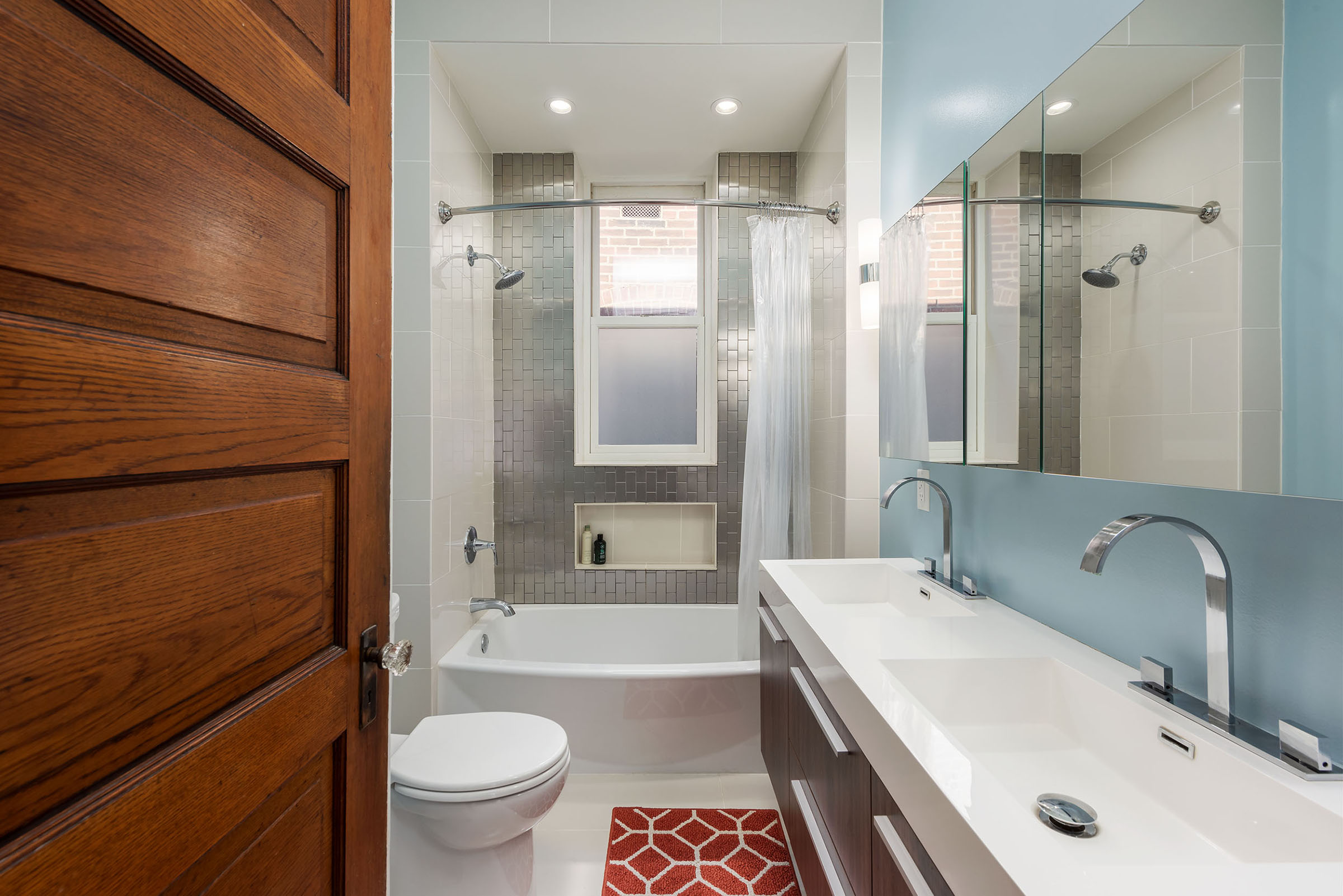 The third floor has a huge bedroom with window seat/storage and an expansive seating area, perfect for office, workout gear, yoga studio or library.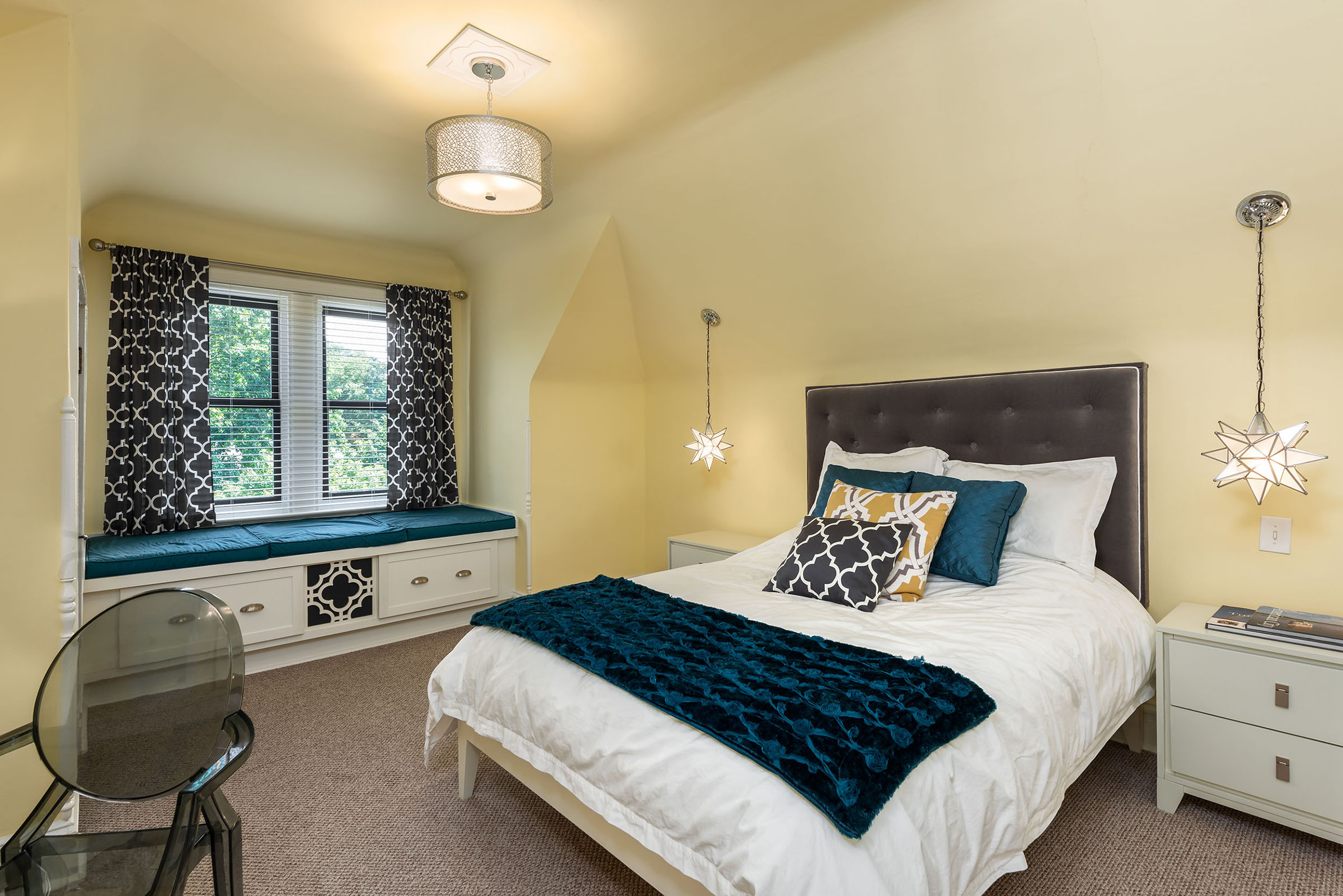 The basement laundry room is cheerful and one you won't mind spending time in. Especially after you discover the secret hideout under the basement steps – a perfect hide-and-seek spot for the tiniest tots, or create your own unique space.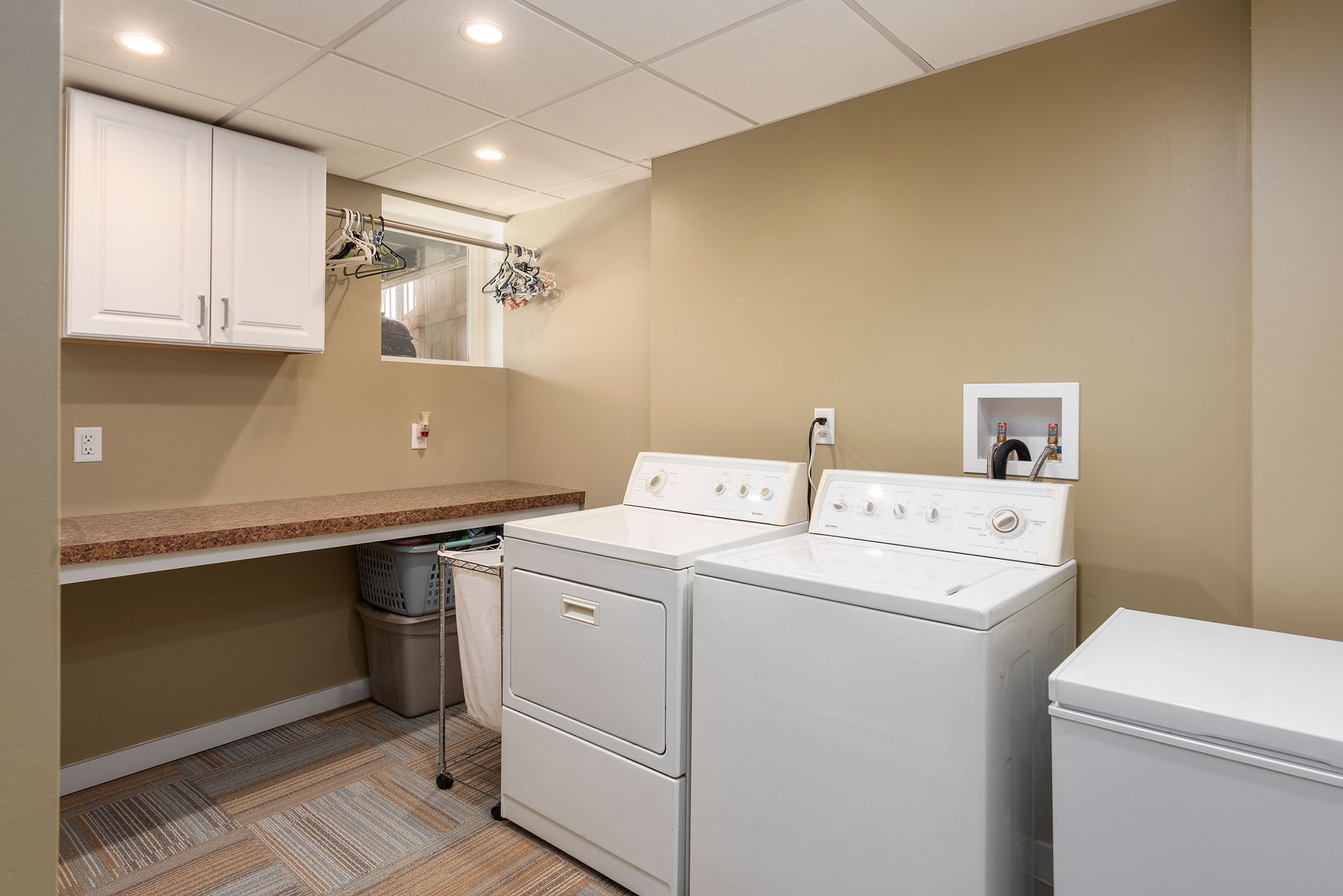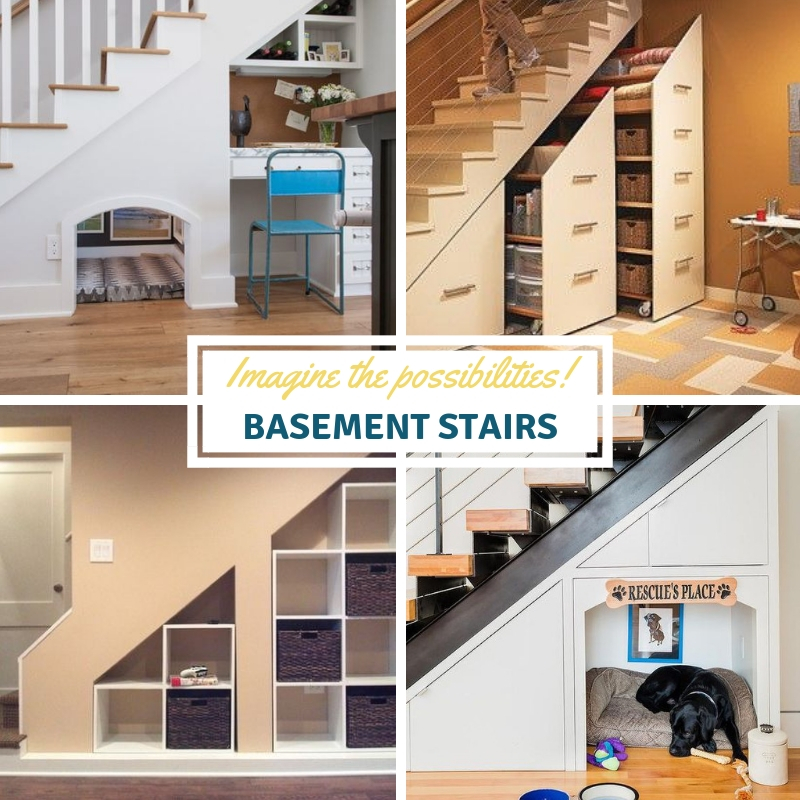 The front yard landscaping is easy to maintain and can be enjoyed from the deep front porch. From the back deck, you can enjoy gazing at a tidy fenced yard and a garage. We aren't kidding. Even this home's garage is eye candy – straight out of a storybook AND it accommodates 2 cars.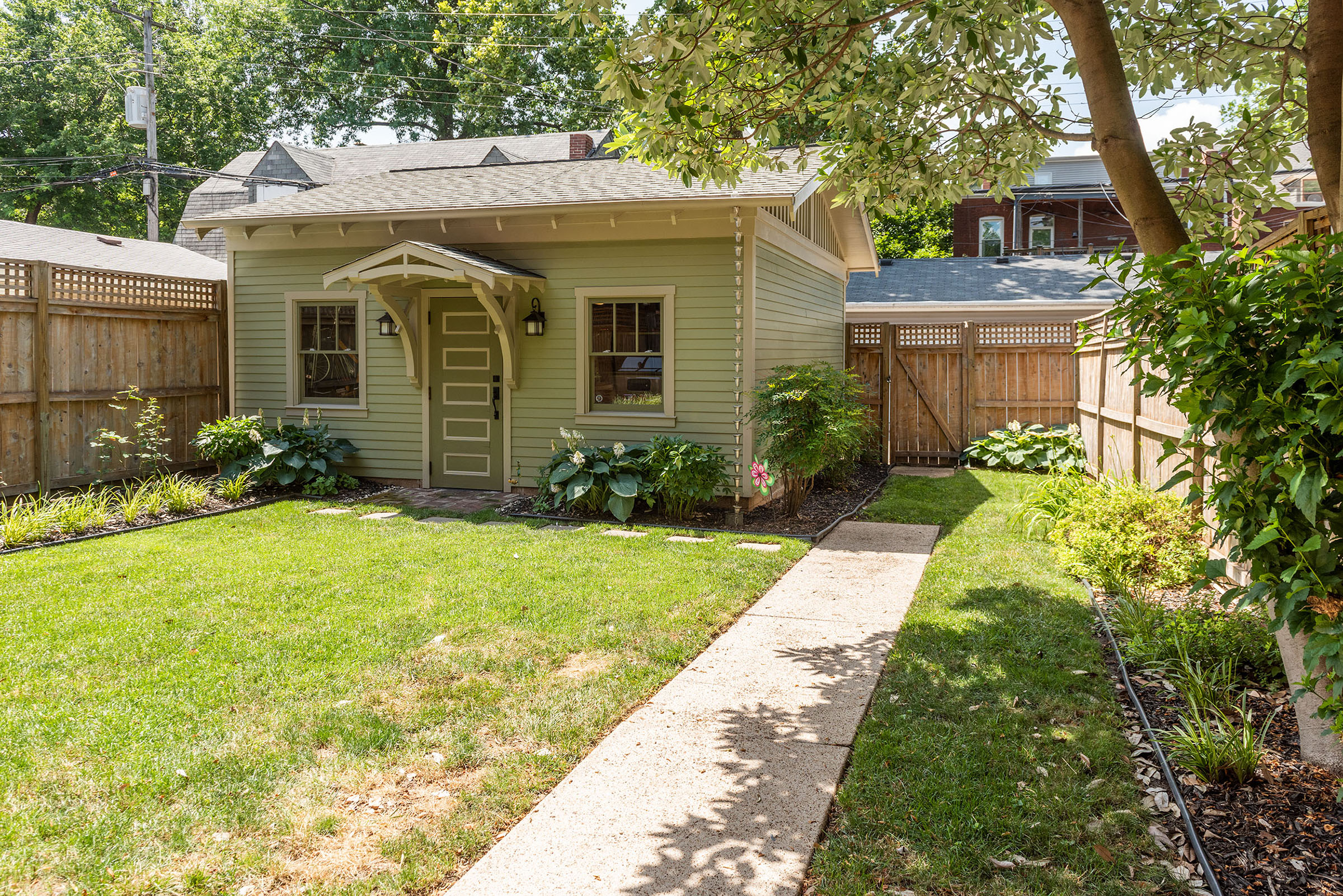 3516 Magnolia is a perfectly situated and appointed home that will delight buyers looking for a home with some sparkle, a place they can quickly move-in to and start making their own memories.  It is located on the first block east of South Grand, providing fantastic access to Tower Grove Park and the South Grand Business District. Below is a deep dive into the neighborhood.
tower grove east LOCATION
The Tower Grove East neighborhood is bordered by Shenandoah Avenue to the north, Nebraska Avenue to the east, Gravois Avenue to the south, and south Grand Boulevard to the west.  With access to Tower Grove Park, Compton Heights Reservoir, and the South Grand district, it offers fantastic walkability and maintains a very small neighborhood feel. Most streets are lined with mature trees and classic homes that will satisfy a variety of architecture buffs.

From Tower Grove East, you can easily walk or bike to these neighborhood spots in 10 minutes or less:
1.5 blocks / 3 minute walk to 289 acre Tower Grove Park. Walk to Farmer's Market, Food Truck Fridays, Festivals, tennis courts, trails and more.
Walk to neighborhood favorites like the Shaved Duck (7 minutes), Tick Tock Tavern/Steve's Hot Dogs (1 minutes).
Walk to South Grand favorites like Mokabees, Guerrilla Street Food, Rooster in 10 minutes or less.
In neighboring Compton Heights and just a 10 minute walk are Crafted (great cocktails!) and Kitchen House Coffee (cozy & chickens in the back!).
Schools are within walking distance. Shenandoah Elementary (10 minutes); Roosevelt High School (13 minutes); Eagle College Preparatory (5 minutes).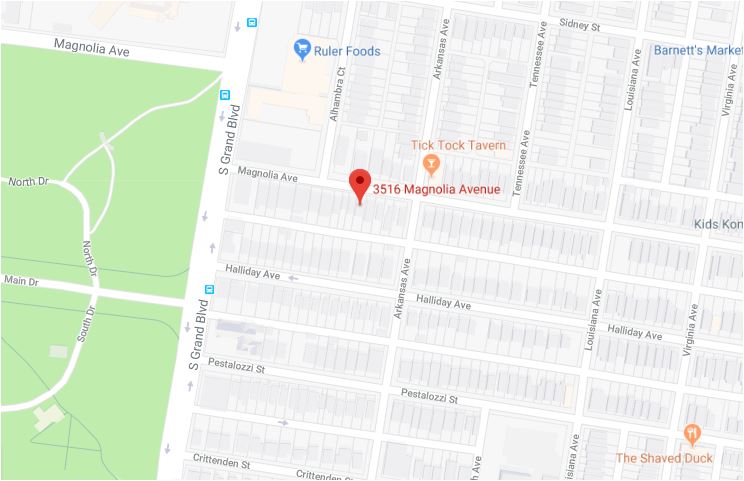 tower grove east Neighborhood Resources
Tower Grove East has an active Neighborhood Association, founded in 1965.
A community garden is at 3301 Sidney and events are held there throughout the year.
The Carpenter branch of the St. Louis library and grocery shopping are less than a five minute drive. Ruler Foods is a 5 minute walk.
Summary
3516 Magnolia is listed at $359,000 provides a great opportunity to buy into one of the most thriving neighborhoods of St. Louis. We are Tower Grove East experts – we've helped many buyers locate to this area and have sold many homes here over the last decade. Contact us with any questions about this wonderful neighborhood and home.