Puppy Cuddle Benefits Five Acres Shelter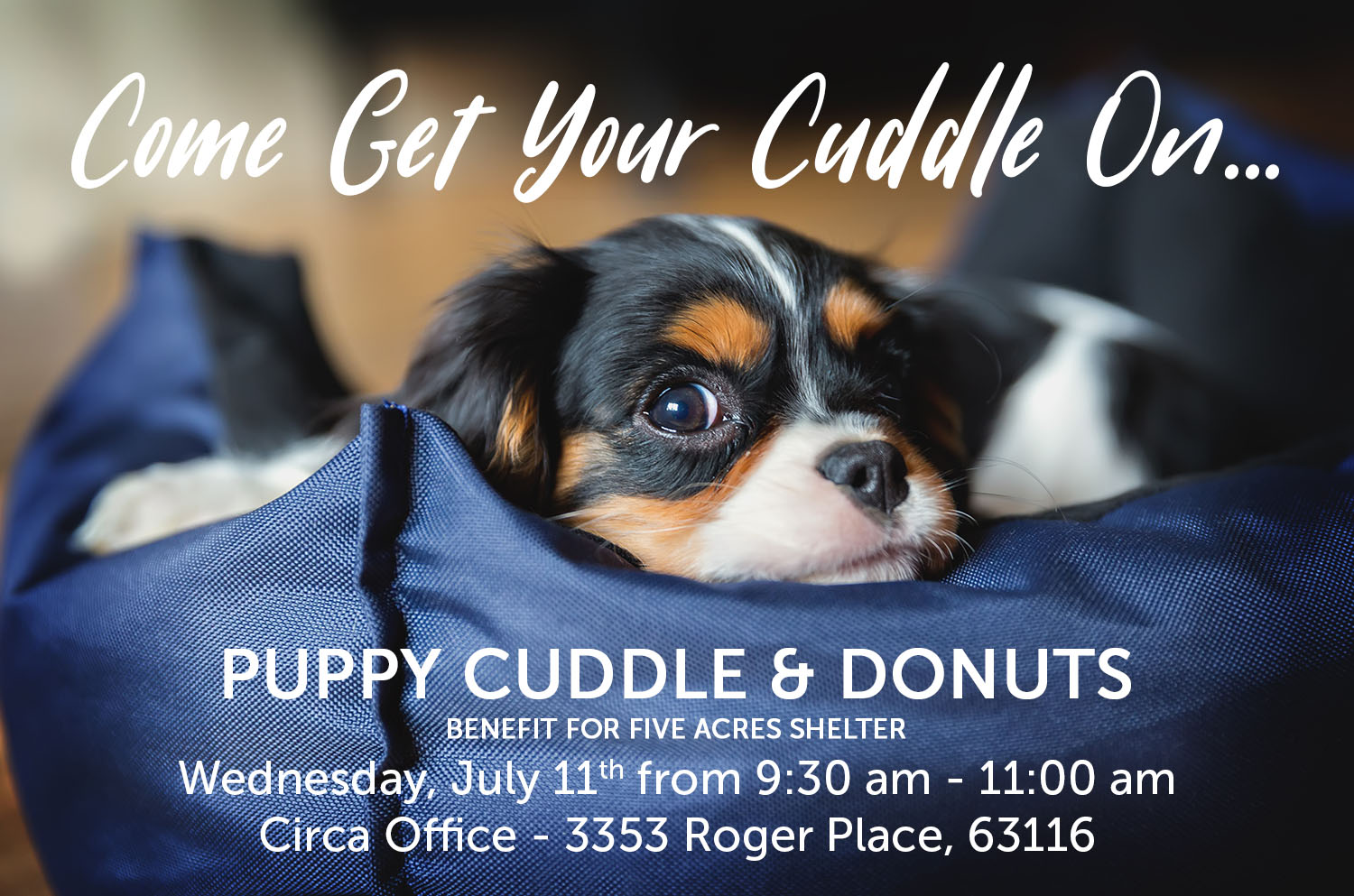 We are VERY excited to be taking part in a Puppy Cuddle Benefit on Wednesday, July 11th. Between 9:30 – 11:00 a.m. visitors can cuddle with a litter of adoptable pups from Five Acres Animal Shelter. Start your day by indulging in unlimited puppy breath, snuggles, donuts, and coffee all at the Circa office in Tower Grove South.
The Dawn Griffin Group will donate $10 for each of our adult guests (kids are free!) to Five Acres, a no-kill animal shelter. Circa Properties will generously match the amount our team raises.
Enjoy a fun morning with friends, provide the puppies much needed socialization, and we'll all be contributing to a great cause.
Update: We raised over $1,000 for Five Acres Shelter. Thanks to everyone who came out.
Details
Where: Circa's Tower Grove Office – 3353 Roger Place [Map]
When: Wednesday, July 11 9:30-11:00 AM
RSVP
Again, the event is free to you, but please RSVP on our Facebook page with your name and number of attendees.
About Five Acres Shelter
Five Acres Animal Shelter is the only no-kill shelter in St. Charles County, Five Acres uses Compassion, Advocacy, Responsibility and Education to find permanent homes for dogs and cats. Visit their site to see a full list of adoptable pets.
ABOUT CIRCA PROPERTIES
Circa Properties is a full-service independent real estate brokerage, specializing in the neighborhoods that give our city personality, and the homes that give our neighborhoods character.