Indoor Home Projects To Beat The Winter Blues
Cabin Fever. Living in St. Louis, almost all of us have experienced it. When the weather is just so cold you don't even want to leave the house, its easy for the blues to set in. One way to fight the dreary days of winter is to revamp your surroundings. I've been researching ideas for my own master bedroom refresh and came across some ideas for indoor projects that I thought I'd share.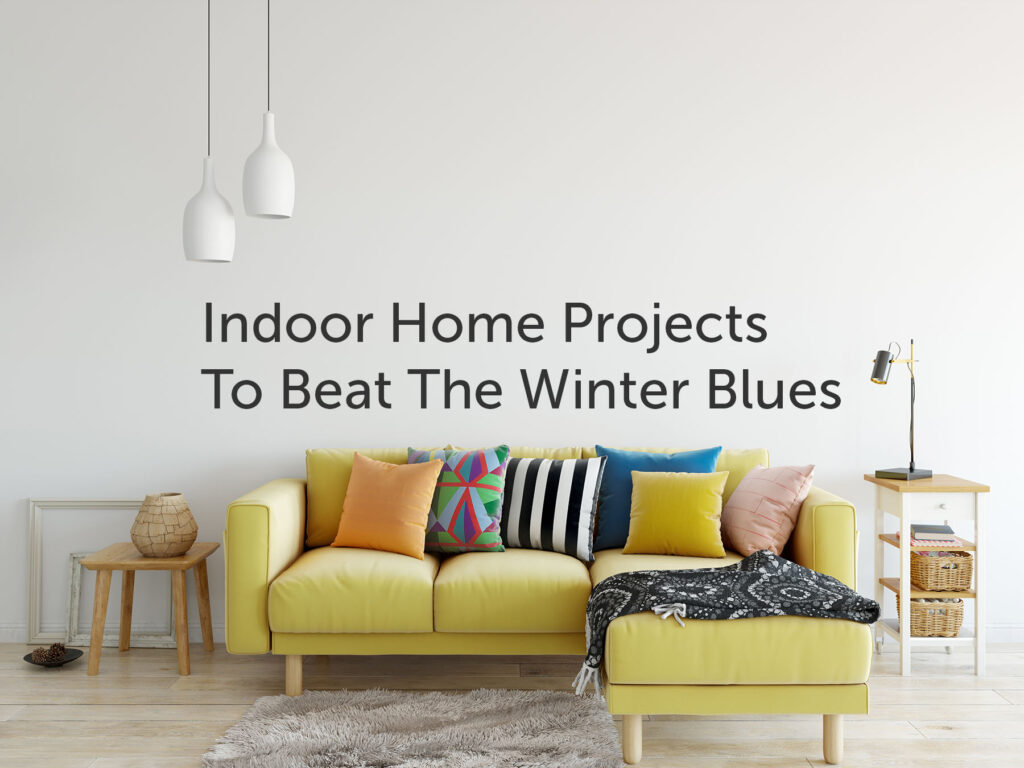 Since you are stuck inside staring at your walls, consider repainting them. Paint is one of the most economical decorating tool you can have in your arsenal. While the all white trend is still popular, there is turn towards dark accent walls and more muted or muddy colors. These dark accent walls below work so well because the rooms have plenty of natural light and the white paint helps provide balance.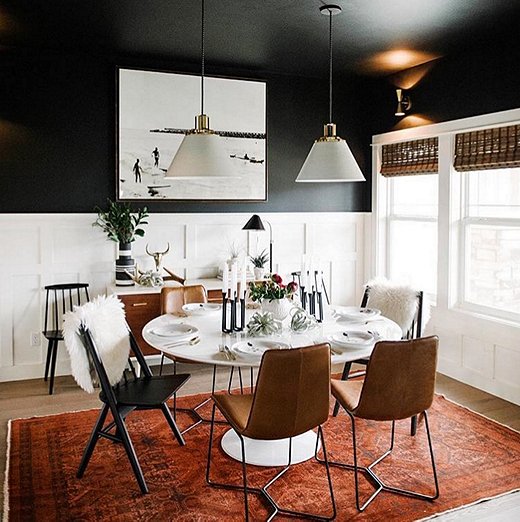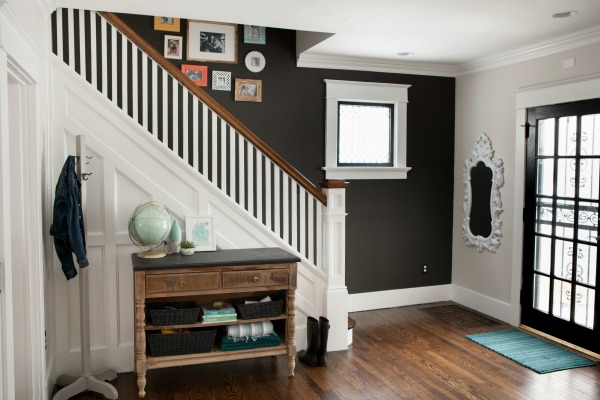 Just painting one wall a dark dusty green turns this bathroom into a winner.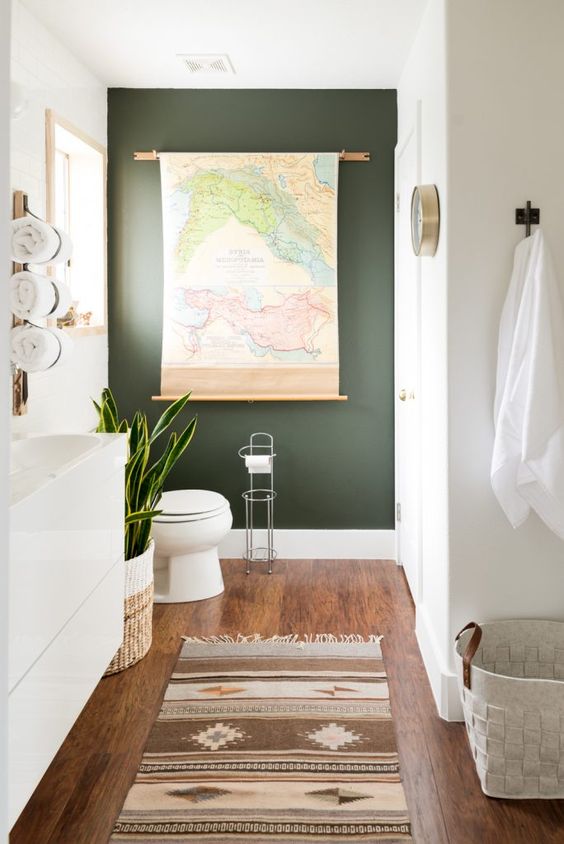 If moody colors aren't your thing, you can still inject some change. With the help of painters tape, crisp stripes or a graphic color block design can make a huge difference.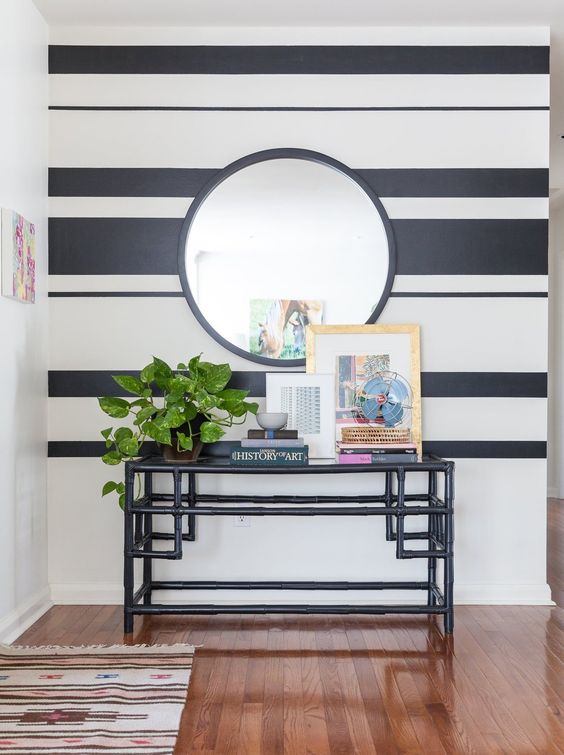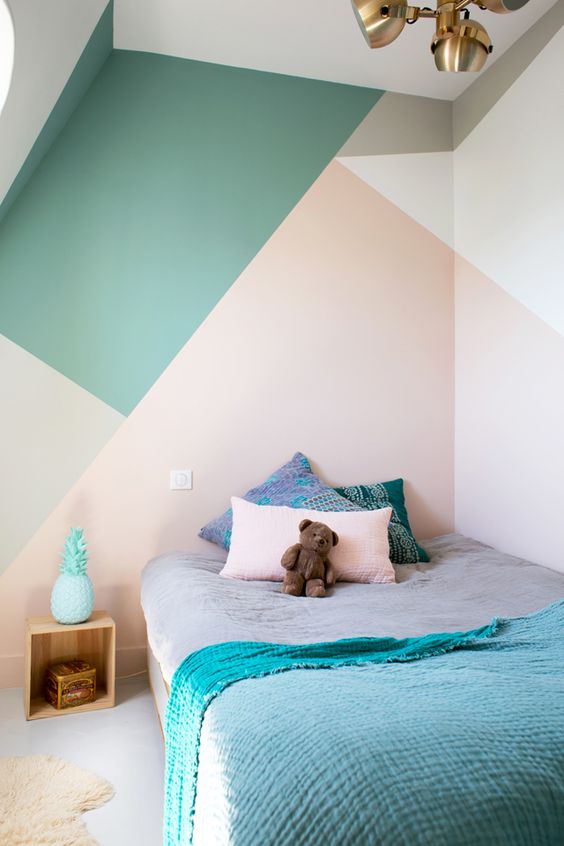 Another option to brighten up your home and your mood is wallpaper. Today's temporary wallpapers mean you can play with pattern and not have to worry about painstakingly removing it when you grow tired of it or are preparing to sell your home. There are some really stunning options. We love the application below where wallpaper is used as accent in a coved inset. The dramatic dark blue wall gives this historic home a modern edge.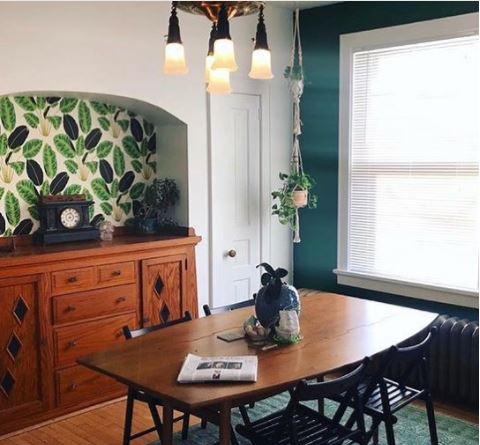 Another easy project is to up your bookshelf game by lining the back with temporary wallpaper in a whimsical print or something more traditional, like grasscloth. The upside, your stuff is going to look a lot nicer. The downside, you'll probably end up having to dust. (Sorry.)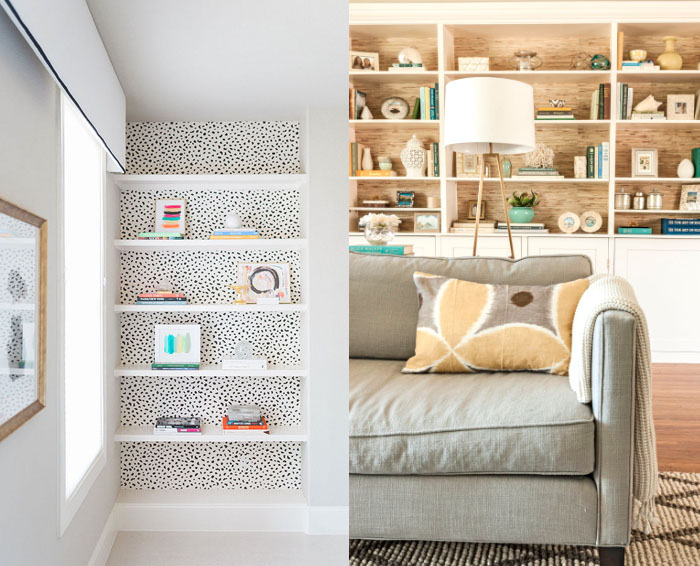 Stair risers are also getting the temporary wallpaper treatment, from bold to subtle.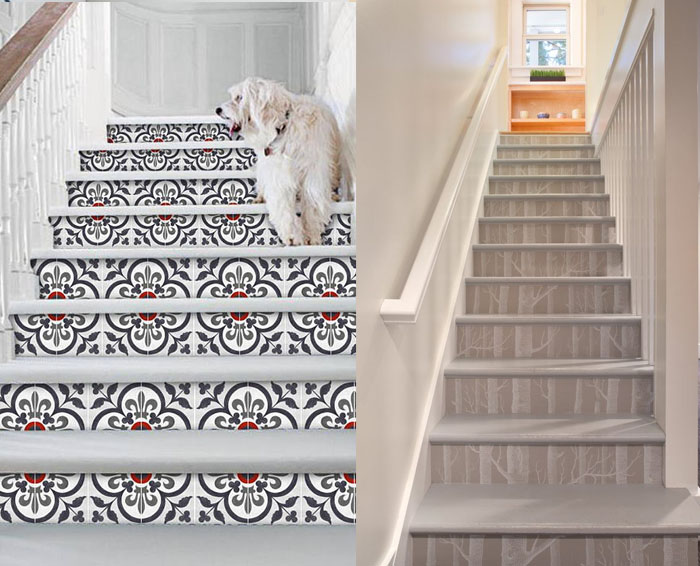 And if your kids are driving you crazy, hand them a pack of glitter dot confetti decals and let them go crazy.
A high impact project that is a bit more expensive but still simple is adding a wood feature wall. Manufacturers like Stikwood and Plank and Mill offer peel and stick reclaimed and sustainable wood planking that can transform a room in no time.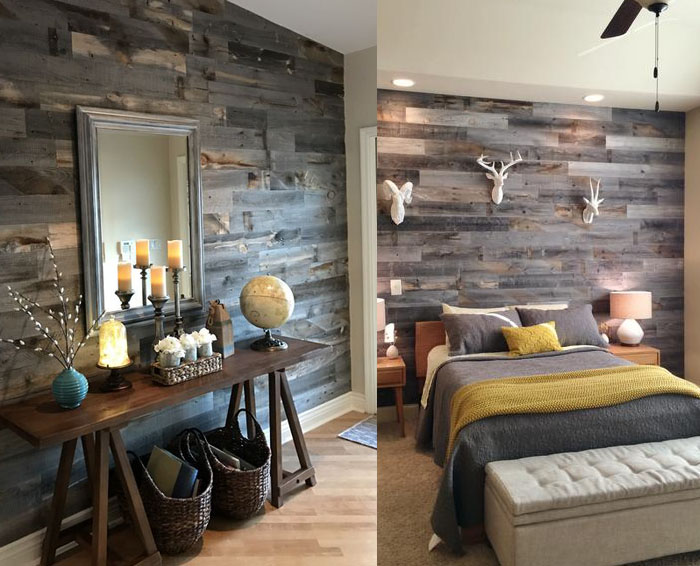 So hopefully you've found some inspiration and are ready to start spiffing up the place. Winter is one of the best times to do it. Good Luck!
Sources:
Stikwood | Plank & Mill | Tempaper | Quadrostyle | OhongsDesignStudio | Chasing Paper