Economic Forecast for St. Louis Real Estate 2017
Last Friday was the annual St. Louis Association of REALTORS® Economic Forecast Breakfast. Guest speakers this year were William (Bill) R. Emmons, Assistant Vice President and Economist at the Federal Reserve Bank of St. Louis and Lawrence Yun, the Chief Economist at the National Association of REALTORS®.
To real estate geeks like us, the event is one of the highlights of the year. It provides valuable insight about what we might expect in the coming year and compares past data on a wealth of topics related to housing and its relationship to the broader economy.
So how does this insider / industry information affect you?
TOP 5 TAKE AWAYS
1
90% of Americans want to own a home in the future but home ownership is at 50 year low.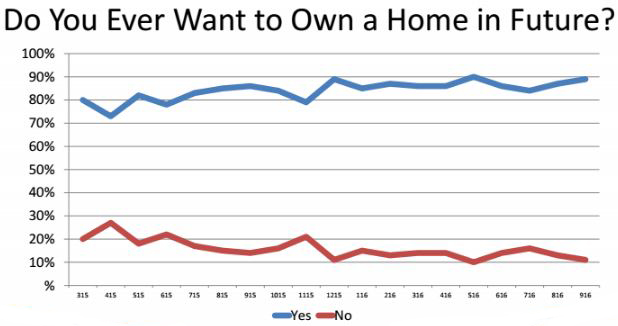 There are many reasons for this: a formerly tight credit market, high student debt and slow climb out of the great recession. However what goes down must go up and we are seeing more buyers enter the market every day.
---
2
Millennials make up 47% of St. Louis buyers. 
Millennials (those born between the early 80's and late 90's/early 2000's) have now surpassed the baby-boomers in numbers. So it is no surprise that they would make up a high percentage of home buyers. However, a 47% turn out for Millennials in St. Louis is huge. What's interesting about the Millennials we have been working with is that they are coming to the table far more prepared than their counterparts were a decade ago. While this is likely their first buying experience, they are coming in at much higher price points with higher down payments.
---
3
Median household income is almost back to where it was before the recession and the lifetime wealth of individuals is at an all time high.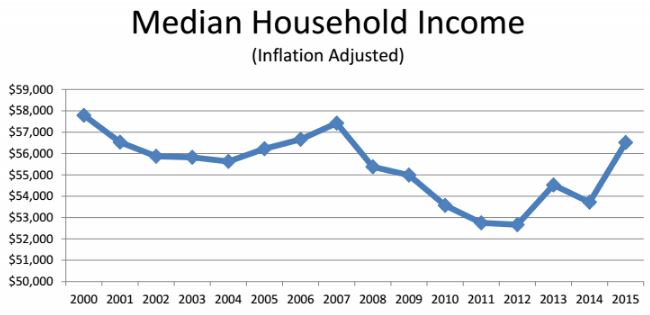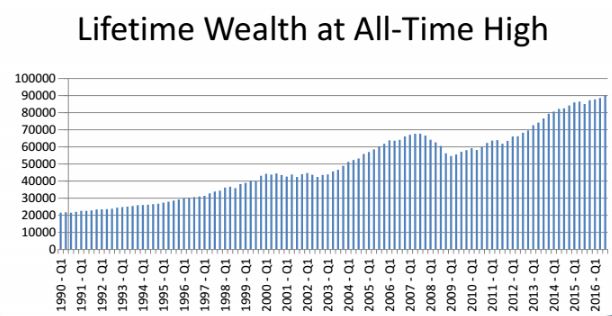 Buyers today have more money than they had during the peak pre-recession years and therefore are better qualified to purchase. Prices are slowly and methodically moving up but not because too many unqualified buyers being approved and buying houses they can't afford.  Prices are going up because demand is high and inventory is low. When inventory opens up home prices will level out.
---
4
Home building outside of St. Louis City and St. Louis County is running at less than half of pre-crisis peak levels.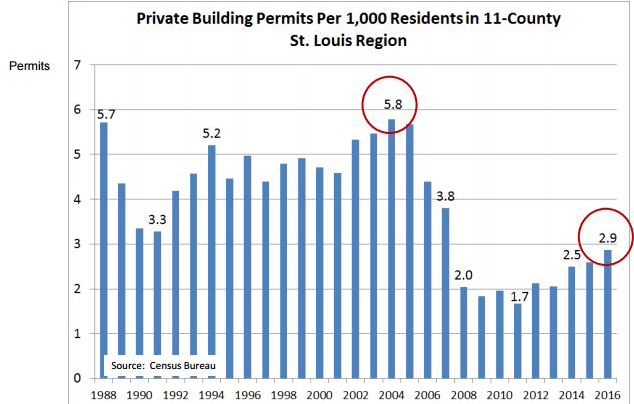 This, of course, is a double edged sword. Lack of new homes keeps inventory low and therefore keeps sale prices high, which is great if you are a seller. But the lack of inventory for the "move-up" buyer keeps people from actually listing their homes for sale which keeps the inventory tight. However, as Item 1 and Item 2 denote, now may be the right time to open the spigot on new construction permits.
---
5
Distressed property sales hit a high of nearly 50% in 2009. Today that number is below 10%. In Missouri the percentage of default is even lower than the national average.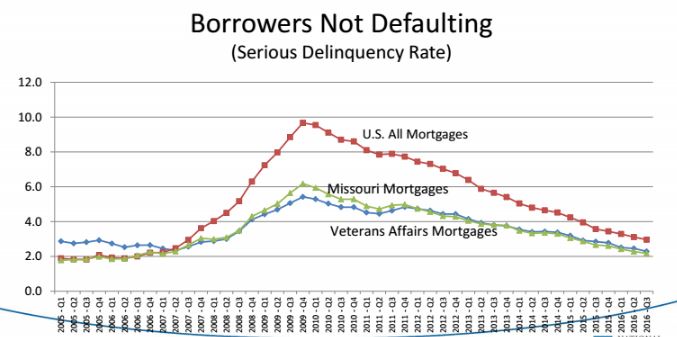 The trauma of the housing crisis has not fully worn off. Many homeowners are still in disbelief about their current property values. They went through so many years of being underwater because the rate of foreclosure contributed to plummeting home prices. They don't fully understand that the value of their homes has rebounded. If you thought about selling anytime between 2009-2014 but were told that your home wasn't worth what you paid in 2000-2008, then it is time to revisit the subject.