St. Louis Real Estate Market Update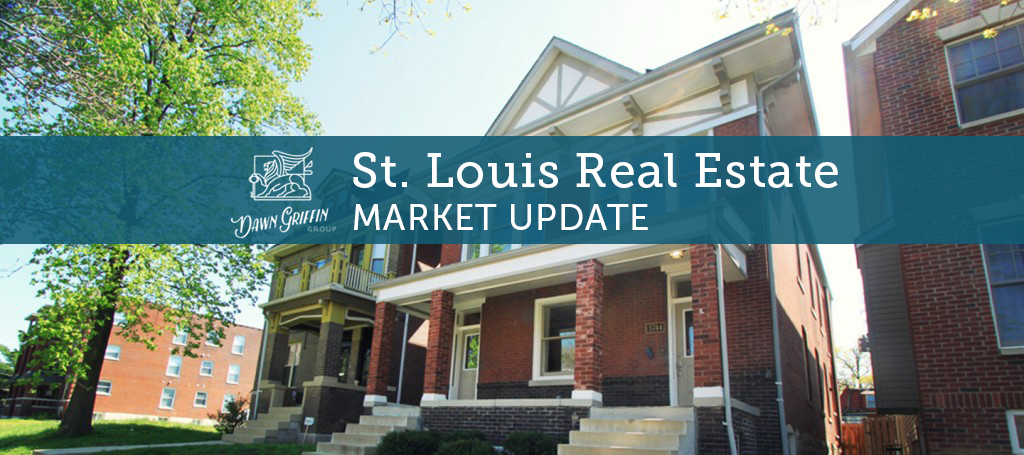 St. Louis Market Update
The May St. Louis Realtors Housing Report is out and the numbers strongly indicate home buyers remain bullish on the St. Louis market:
Median sales price up 10 percent, to $184,000
Days on market down to 94, from 147 one year ago
Single family homes sold up 4 percent from one year ago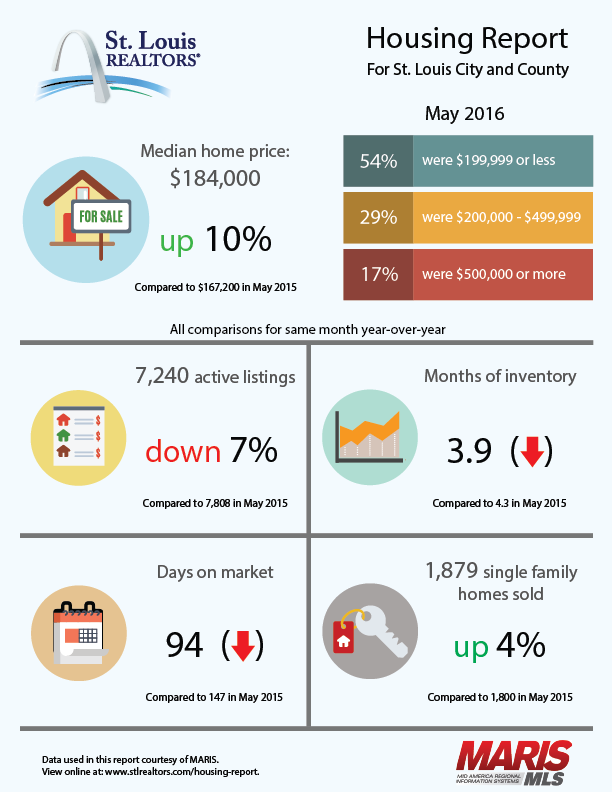 Total residential sales volume in 2016 so far has grown to $1.5 billion from $1.3 billion in the same period last year, according to data from the MARIS (Mid America Regional Information Systems) Multiple Listing Service. In the month of May alone, total sales volume grew 15.4 percent to $465 million from $402 million in the same month in 2015.
There were 7,240 active listings this month in St. Louis according to MARIS, down 7 percent from 7,808 for the same period last year. Housing inventory fell to a 3.9 month supply in May, down slightly from 4.3 months in May 2015. According to the St. Louis Association of Realtors, economists consider 6.5 months of housing inventory as ideal. Months of inventory refers to the number of months it would take to sell all homes on the market, if no others were added.
We can put this information in context and show you how it effects you as a potential seller or buyer. Contact us today. 
NATIONAL MARKET REPORT
Redfin reported last week that the housing market nation-wide accelerated to its fastest pace on record in May with sales increasing by 7 percent, driven by growth in affordable metro areas, like St. Louis. While home prices grew a moderate 4.3 percent year over year last month, sales surged 7 percent and inventory fell by nearly as much. Nearly a third of the markets Redfin tracks reported growth in the double digits. Affordable markets in the Midwest and the South led the surge in sales.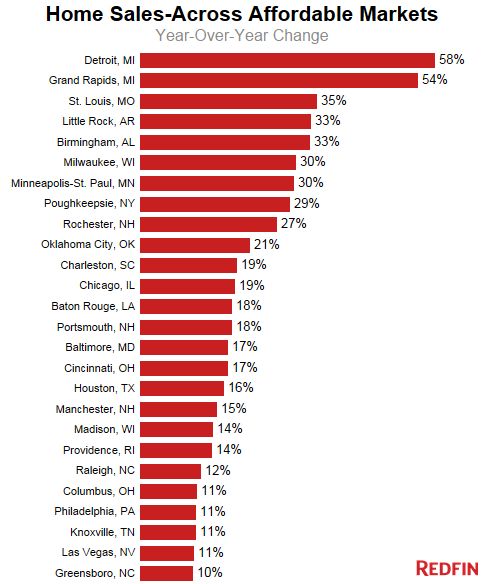 In 26 of the 32 markets with double-digit sales growth, the typical home sold for less than the national median of $269,200. Meanwhile, expensive markets in the West continue to lag the nation.
Also making an impact among spring buyers were attractive 30-year mortgage rates, which reached three-year lows this spring, at 3.6 percent.
Overall home inventory decreased for the eighth-consecutive month in May, falling 6.6 percent nation-wide. This was the largest year-over-year decline in the number of homes for sale in nearly three years.
With inventory continuing to fall and all indicators suggesting that mortgage rates won't rise before the end of the year, the market's intensity is unlikely to diminish as we head into the thick of summer.
redfin report for St. Louis
| | | | |
| --- | --- | --- | --- |
|  ST. LOUIS | | Month over Month | Year over Year |
| Median Sale Price | $170,500 | 4.0% | 1.2% |
| New Listings | 4,819 | -12.8% | 17.4% |
| All Homes for Sale | 13,715 | -2.1% | 19.0% |
The year-over-year increase in sales was widespread, with 70% of metro areas reporting growth. In addition to Detroit and Grand Rapids, other mid-western cities saw large increases, including St. Louis, MO (34.6%), Minneapolis, MN (30.0%) and Madison, WI (14.2%).