Rent Vs. Buy Examples in St. Louis
Earlier this year, a report from Business Insider suggested that if you plan to stay put in a city, it often makes more economic sense to buy rather than rent. This was particularly the case in St. Louis, which was recognized as one of "the 10 best big cities in the US to buy a home instead of rent".
St. Louis average monthly rent: $1,131
Average monthly mortgage payment: $667
Average home price: $164,493
Break Even year: 3.6
Below are some real world examples of just how much farther your purchasing dollars can go than your rental dollars. Note that all monthly mortgage payments are estimates based on 4% interest, 30 year loans, and 5% down. These estimates do not include insurance, taxes, or other fees.
Maplewood Rental vs. Purchase
Duplex Rental: This is a 1 bedroom, 1 bathroom duplex in Maplewood. It has nice finishes and a decent-sized backyard. The monthly rent is $1,095 and close to the average monthly rent price in St. Louis.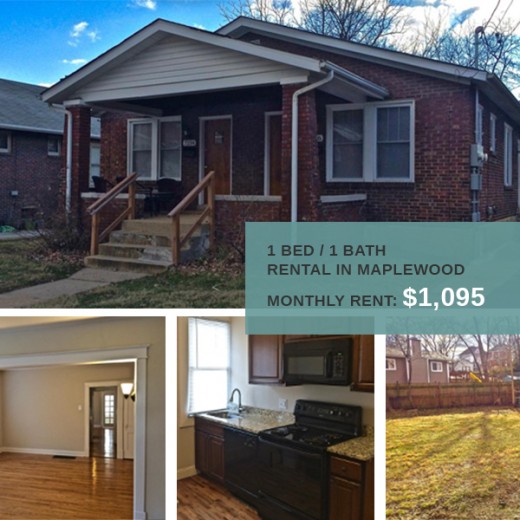 Purchase: Also in Maplewood and just 1/2 mile away there is a 2-story, 3 bedroom, 1 bath home listed for $129,000. It has an updated kitchen, separate dining area, full walk-out basement, large backyard, and a 4-season sunroom off the kitchen. Using an online mortgage calculator with 4% interest over 30 years and 5% down, the estimated mortgage payment is $585.  That is almost half as much as the rental! Even after you add in taxes and insurance, you would be under $1,095.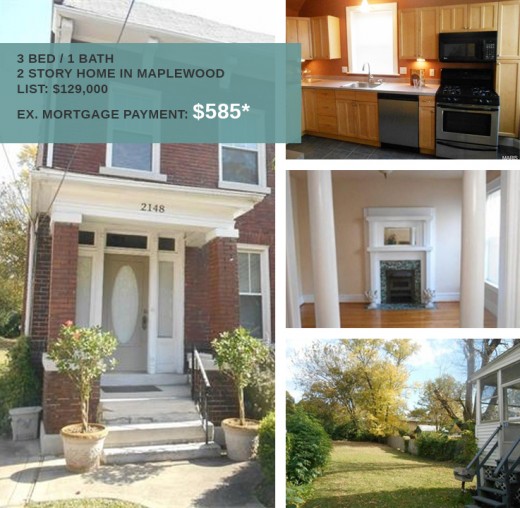 Tower Grove Rental vs. Purchase
Upscale Rental: Let's say you have a budget of $1,000-$1200. What can you get in Tower Grove for that price range? Here is a great second floor unit on Hartford with one bedroom and one bath. It is a loft-style and looks like it has nice finishes. It rents for $1,095.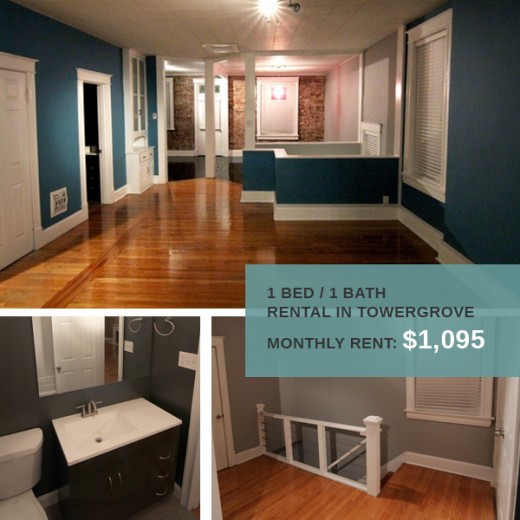 Purchase: Just one block away and overlooking Tower Grove Park is a 3 bedroom, 2 bathroom home with loads of historic details plus modern conveniences like a gourmet kitchen. Using an online mortgage calculator with 4% interest over 30 years and 5% down, the estimated mortgage payment is $1,130. Now clearly, these homes offer different types of lifestyles – but if you are looking for room to spread out and entertain PLUS have all the same advantages of living near the park, you do have options in this price range.

Skinker DeBaliviere Rental vs. Purchase
Rental: This neighborhood is highly desirable, in part because its proximity to Washington University, public transportation, Forest Park, and general walk-ability. Below is a typical 2 bedroom, 2 bath rental near the university with a monthly rent of $1,250.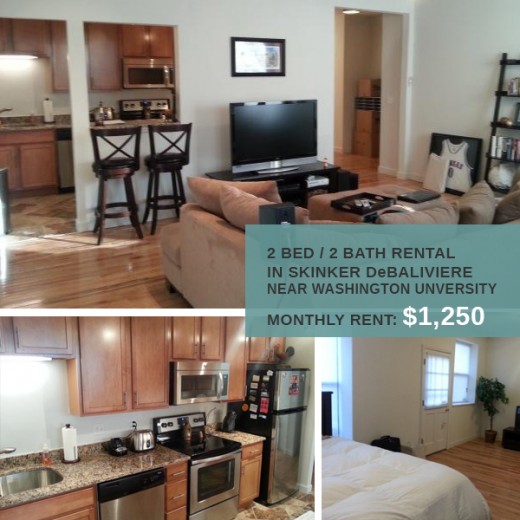 Condo Purchase: Still in Skinker-DeBaliviere and just one block away is another 2 bedroom, 2 bath condo. This one is listed at $145,900 with $276/month HOA fees. It has an updated kitchen, in-unit laundry, and fenced parking spot. The estimated mortgage on this condo, including the HOA fee is $1,051.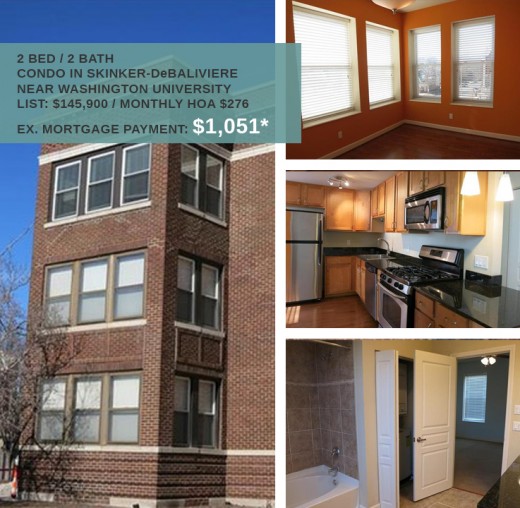 Purchasing really can make financial sense if you plan to stay in the area, it fits your lifestyle, and you have the financing.  Your monthly output is often similar or less, depending on the area, tax rates, and other factors. Our buyer specialists can help you – especially if you are a first time buyer who feels overwhelmed with navigating the process. We have a team of experts here to help you find the right home for your situation and can help you find a lender.
*Mortgage payments are estimated examples and DO NOT include taxes, insurance and other fees. Consult a local lender, or contact us for recommendations.